Here it is. It's what we all have been waiting for and it's finally here. There's no more waiting for it to happen and it's finally arrived!
THE "SPECIAL EDITION" OF
**NATIONAL QUESTION YOUR DINAR GURU WEEK**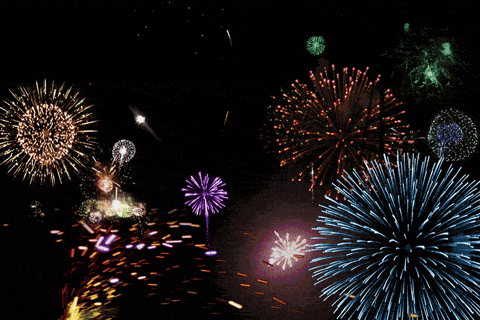 Yes folks it's finally here!

It's time to Question your Dinar Guru and ask them where they got their information.
Have you heard these phrases in the past:
That's what I heard...
That's what they are telling me...
From the information that I got...
From what I've seen...
That's what they are saying...
Received an email from...

Reports are coming in...

That's right folks, this coming week your Dinar Guru will answer these questions:
Tell us who you heard that from?
Who are "They" and where can I contact "Them" directly?
Where did you get that information, specifically?
Where did you see that, so I can see that too?
If that's what "They" are saying, where are "They" saying it so I can hear it said?
Where do I go to get on their email list?

Where are you going to post a link to that report?

And more...
That's right folks, FULL DISCLOSURE!
They will provide all the details of what their costs are and how much they have received!
*!! PROFITS !!*  *!! PROFITS !!*  *!! PROFITS !!*
For the non-profits out their, you will finally be able to see whether they have overreached reached their goals!
*!!   WOW   !!*

What an exciting week that lays ahead!!!
Have you ever wanted to ask your favorite Guru...?
This week is your week!!!




This message is approved and endorsed by Mountain Goat and the now incarcerated on probation TNT Tony. 
Mountain Goat:
"If you believe it all than go to the source and let the perpetrator explain it to you and give you proof."
TNT Tony: 

"Nothing beats a failure, but a try!"


**********



*****************

RamblerNash

GURU HUNTER





Posts

: 24234

---

Join date

: 2015-02-19



:tup:
Excellent RamblerNash. I was thinking it was about time the video was posted again. Actually, I think it should be in  a "sticky" thread all of its own.
*****************
 "Scum" - Sue Winters

Ethel Biscuit

VIP Member





Posts

: 1532

---

Join date

: 2016-04-08


Location

: This other Eden



Thanks Ethel! If it doesn't make a "sticky", we'll just poke it on a thread every now and then.
I wonder if IKO Ward has seen this one yet...It mentions his oil tanker debacle. That's has to make everyone following that nonsense feel really silly...

*****************

RamblerNash

GURU HUNTER





Posts

: 24234

---

Join date

: 2015-02-19




"What Will It Take?" by Informed Human:


I come to you today as a person who is very concerned. I often wonder why people who follow these gurus intently, never question a damn thing that is brought to the table. They swallow the bait and never ask if it's GMO or not. It seems like when people such as myself ask any sort of questions, we are automatically ridiculed and called Cabal or put into the category of a negative energy that needs guidance by the sheep who swallow these daily intel briefs that seem to NEVER pan out. I am not a negative person, by no means, but when you tell someone the same thing (RV Tomorrow) for years and years and years and nothing happens, you start expecting answers. Why would anyone who has any kind of common sense jump on the guru band wagon and not ask," yeah, why are we being fed lies"?
Apparently, the ones who are doing actual research and not communicating with so called dead spirits are the ones with the real info. They do not yell RV every day and their intel makes more logical sense.
BTW, for all of you new age channeler's who take the bible literally, Your Jesus commanded you not to communicate with the dead, weather it be a grandfather or a Sananda. It's in your bible. Read it once in a while. I wonder why you preach him and still do what he commands you not to do? 1 Timothy 4:1 Anyway, that's another whole subject.
My point is, if anyone who holds currency can't come on here and ask questions concerning the intel/RV, without being belittled, then why are any of us here? Are we not all in this together? Are we to just shut our mouth, listen to the info, and take it as truth after all of these years? Does your Bible not say to test everything? 1 Thessalonians 5:21.
I have made a statement about paymasters and no answer from guru "One Who Knows" or anyone for that matter. I will ask again and maybe he will have an answer this time. This is an important question and not a gripe, so don't try to belittle, just answer it logically. Is there, or do you know any paymaster who has said they are buying Zim? I have not heard of ANY paymasters that are buying Zim. It may happen after RV, but I have not heard of any buying at exchange time. If there is one, please let us know. Please use logic in this question also. Who has the gazillions of dollars to pay out on Zim if it is as high as everyone preaches? I will tell you right now, the U.S. will not allow that much money into the economy at one time, cabal or no cabal. It would be devastating and crash the system. But then again, who am I? Just a person who has a brain and knows how the system works. If you flood the economy with quadrillions and quadrillions of dollars at one time, well....see what happens. I don't believe some have thought this out, because they are so excited about the RV. It will be a great thing when the RV happens and I know that it will. Just don't expect it to be like the Guru's preach. You can't pour that much water into a bucket and not expect it to spill over. The economy is the same way. This RV is mainly for humanitarian relief. The high rates are for that reason and that reason only, not us. It has never been about us.
With that said, I have heard we will get about 20% and 80% will go to humanitarian efforts. You will still be well off more so than a street rate and will never have to work again, unless you choose to do so. That's my intel...common sense.
Signed,
Informed Human
http://inteldinarchronicles.blogspot.com/2017/05/what-will-it-take-by-informed-human.html

Ssmith

GURU HUNTER





Posts

: 20495

---

Join date

: 2012-04-10



Dead spirits?

It seems all the crazies are into this dinar and zim game.

People who would never say a word are now professing to know all, including you are not allowed to speak to the dead spirits.

When I think I have seen everything, another moron pops up

Scotchie

VIP Member





Posts

: 1534

---

Join date

: 2017-04-15



Whew Hew!!!
:yes: :winky winky:
*****************
Out Of Mind
www.oom2.com


Purpleskyz

Admin





Posts

: 5765

---

Join date

: 2011-08-16


Location

: Woodstock Nation




roxy22222222

GURU HUNTER





Posts

: 2881

---

Join date

: 2015-04-20



---
Permissions in this forum:
You
cannot
reply to topics in this forum