POOFness for MAY 11: THE BIG CRUNCH
Posted By: hobie [Send E-Mail]
Date: Thursday, 11-May-2017 18:21:49
Quote :Quote :
Hi, folks - Received via e-mail: =====

Subject: THE BIG CRUNCH
From: "The Office of Poofness" <2goforth@humanus.ca>
Date: Thu, May 11, 2017 6:01 pm

Zap Says

HI ALL, WE GOT SHAFTED FOR THE LAST TIME. THE BANK DID NOT COMPLETE THE TRANSFERS AS THEY WERE SUPPOSED TO, AND THAT WAS THE LAST STRAW. THE GLOBAL BIG GUNS WERE CALLED IN. WITHIN AN HOUR THE BANK RESPONDED. THE LAWYERS ALSO CONFIRMED THAT ON LATEST MONDAY, THE FUNDS TRANSFERS WILL COMPLETE TO THE PAYMASTER. ALL WELL AND GOOD, BUT PERHAPS THEY SHOULD HAVE DONE THAT A WEEK AGO?



THIS HAS PLACED ALL OF US IN CRITICAL SPOTS ON THE OUTSIDE LOOKING IN AS THE FUNDS WERE TO BE IN OUR ACCOUNTS TODAY AND LATEST TOMORROW JUST IN TIME TO SAVE THESE SITUATIONS. WE PRAYED THAT WE WOULD SEE RELIEF AND IT WAS SNATCHED AWAY BY THE BANKSTERS


– FOR THE MOMENT. I AM IN FRONT OF YOU BUT I AM NOT STANDING VERY STRAIGHT. I AM HUNCHED OVER WITH SOME WEIGHT AND I AM MAKING SOME HARD DECISIONS ON WHAT TO DO, WHERE TO LIVE, AND HOW TO HELP. I AGONIZED OVER THIS MESSAGE, BUT HERE IT IS AND IT WILL BE THE LAST TIME.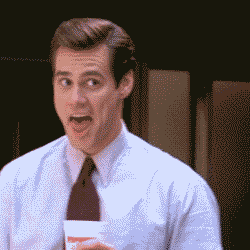 AHAHAHA!!!! YOU WON'T STOP UNTIL YOU ARE BEHIND BARS AGAIN! WHO DO YOU THINK YOU ARE KIDDING?



I WILL NEVER HAVE TO DO THIS AGAIN BECAUSE OF WHAT HAPPENED TODAY AT THE BANK, BUT RIGHT NOW I AM BESIDE MYSELF AND TRYING TO FIGURE OUT HOW TO KEEP THINGS ON AN EVEN KEEL. I AM VERY TIRED OF THE GAMES THESE GUYS PLAY THAT KILL PEOPLE.

WE HAVE A MASSIVE UNDERTAKING TO KEEP STABILITY FOR THE TEAM AND FOR SOME KIDS. THE REQUIREMENT IS LARGE TO MAKE IT ALL WORK AND HAVE EVERYBODY FED, UNDER A ROOF AND KEPT ALIVE, AND ESPECIALLY SIX KIDS THAT WILL BE ON THE STREET TOMORROW EVENING WHEN THE NICE SHERIFF COMES KNOCKING TO ENFORCE THE EVICTION. ALL THE BURDENS THAT WERE TO BE SOLVED TODAY AND TOMORROW WILL ONLY BE TAKEN CARE OFON MONDAY/TUESDAY NEXT, BUT WITHOUT THE RESOURCES RIGHT NOW I AM GRAVELY CONCERNED THAT THERE IS NO WAY WE CAN DO THIS. IT IS NOT EASY DOING THIS WORK WITH NOTHING BUT THE GRACE OF OTHERS TO HELP MAKE IT SO.

I APOLOGIZE DEEPLY FOR COMING BACK HERE AS I DID NOT THINK IT WAS NECESSARY WITH THE IMPENDING COMPLETION OF THE TRANSFER. THE BANKSTERS HAVE ONCE AGAIN DID IT, AND WERE LAUGHING UNTIL THE BIG GUNS CALLED THEM AND SET THEM STRAIGHT ON THINGS AND WHAT TO EXPECT IF THEY DID NOT COMPLY. AT LEAST THAT MUCH.

BLESS YOUR HEARTS FOR ANYTHING THAT YOU DO HERE. THIS LAST PUSH WILL KEEP GOOD SOULS ALIVE AND SAFE, AND THAT'S ALL I ASK. GOD BLESS. LOVE AND LIGHT IN OUR SERVICE ZAP


Contributions Thank you for your support as we do our best to keep you up to date. We couldn't do this Without Your Help.!!! Please go to Paypal.com using the account address: goneforthfornow@gmail.com to support the cause. Please remember to click friends and family when sending. If you are not a member of paypal and sending a donation please send an e-mail to goneforthfornow@gmail.com so we can log you in and send you a Thank You. We appreciate all the help you continue to provide in keeping food on people's tables, medical needs met, computers running and shelter . With Much Gratitude and Appreciation, Susan Love and Kisses, "The Office of Poofness" ZAP, Susan and Staff


===== --hobie


Thanks to: http://www.rumormillnews.com
*****************
Out Of Mind
www.oom2.com

Admin





Posts

: 5584

---

Join date

: 2011-08-16


Location

: Woodstock Nation



I'll  send you a bottle of ketchup for a your sandwiches Jerzy you scum sucking dirtbag!
GURU HUNTER





Posts

: 2881

---

Join date

: 2015-04-20



BUT HERE IT IS AND IT WILL BE THE LAST TIME.


Oh we've never heard that before LOL! :nonono:
GURU HUNTER





Posts

: 2881

---

Join date

: 2015-04-20



People who serve Jerzy are accountable for their actions.  if they choose to work for this guy, for free, then there are consequences that go along with that decision.  They may be noble, they may be altruistic, they may make sacrifices...they are also considered infidels, according to the Bible, because they neglect their own.

Of course, we know Jerzy is a liar, so I doubt these people even exist...but if they did, they should go get a J-O-B until funds hit Jerzy's account...he's not ready anyway, he is still preparing the office and accounts and infrastructure...these people could drop what they're doing and go to work with actual compensation for their efforts; until then, go flip burgers and make some money so you're not virtually panhandling!
GURU HUNTER





Posts

: 1898

---

Join date

: 2015-08-13



One could set their clock by the posts that Jerzy sends out. Today is Thursday. You can tell by the short post and he begs for money because the funding has been tied up once again.

Has he ever sent pictures of the tree that fell on Susan's house?

It shouldn't be too hard for Larry to take a quick snapshot of Mary and her sister living in their car with the oxygen bottles on board?

How about Jerzy sending out a picture of the inside of his refrigerator with the ketchup he has for making the sandwiches and soup he eats?

That boy must be as skinny as a rail, but the picture of those crime scene photos that he put out shows a fat man in the mirror taking the photos. Ketchup indeed...
*****************
GURU HUNTER





Posts

: 19048

---

Join date

: 2015-02-19



So now the low life is down to the sick kids scam. What a low life scum bag, and as long as you morons keep sending him money, he'll keep it up.......

What's next, sick grandmother?

What a scum bag.
---
Permissions in this forum:
You
cannot
reply to topics in this forum