POOFness for MAY 10/11: The Mid Week by ZAP from "The Office of Poofness"
Posted By: hobie [Send E-Mail]
Date: Thursday, 11-May-2017 01:18:59
Quote :Quote :Hi, folks - Received via e-mail: =====

Subject: The Mid Week by ZAP from "The Office of Poofness''
From: "The Office of Poofness" <2goforth@humanus.ca>
Date: Thu, May 11, 2017 12:22 am Zap Says

HI ALL IN THE FAR REACHES OF THE GALAXY, THERE IS A RACE OF ANTHROPODS THAT HAVE TAMED THE WILD ZOLARIAN FONTIMA FROM THE BOSWELL CLUSTER. THE FONTIMA IS A LITTLE PINWHEEL KIND OF CREATURE THAT TRAVELS IN A STRAIGHT LINE IN DESERTS, AND CHANGES DIRECTION ONLY WHEN IT BUMPS INTO SOMETHING. IT DOES LITTLE ELSE. TAMING IT IS AN INTERESTING PROCESS THAT WILL BE REVEALED IN TIME. WITH THAT SAID, WE HAVE AGAIN MANAGED TO GET THROUGH ANOTHER WEEK OF WAITING FOR THE FIRST FUNDS TO GET THROUGH, AND THOSE TRANSFERS ARE IN TRANSIT AND WILL ARRIVE TO US SHORTLY. I KNOW THAT EVERYBODY IS WAITING WITH GREAT ANTICIPATION FOR THIS ARRIVAL AS WE ARE, BUT PLEASE RELAX AND DO NOT GET FRUSTRATED BY THE TIME IT IS TAKING TO GET DONE AND THROUGH THE SYSTEM. WE HAVE ENDURED MUCH AND HAVE LEARNED MUCH IN RESPECT OF THE TIME IT TAKES WHEN BANKSTERS DO NOT WANT YOU TO HAVE MONEY.

JUST TO GIVE A QUICK HEADS UP ON BANKERS AND THE LIKE, YOU ONLY HAVE TO GOOGLE BRADLEY C. BIRKENFELD AND HIS BOOK, LUCIFER'S BANKER. ANOTHER IS THE WHISTLEBLOWER HERE: http://www.wakingtimes.com/2017/04/28/intl-banker-blows-whistle-admits-ordered-sacrifice-children-parties-elite/ THE SYSTEM WE HAVE RIGHT NOW IS STILL NOT RENOVATED SUFFICIENTLY TO ALLOW SUCH FUNDS TO MOVE FREELY AND QUICKLY, AND WE ALL HAVE TO WAIT FOR THE VARIOUS BANKING PROCESSES TO FINISH ON THEIR OWN SCHEDULES. AT LEAST OUR FUNDS ARE BEING CLEARED AT THE HIGH LEVELS AS OPPOSED TO SOME CREDIT UNION PROCESS. WE HAVE ALL HEARD NIGHTMARE STORIES OF BANKS FREEZING OR HOLDING ON TO THE FUNDS FOR DAYS, WEEKS OR MONTHS, BUT WE DO NOT ANTICIPATE SUCH DELAYS BECAUSE OF THE LEVEL THAT THIS IS BEING DONE AT. YESTERDAY I TALKED TO ONE OF OUR OWN, AND SHE HAD TRIED TO SEND JUST $400 FROM EUROPE TO ASIA TO PAY ONE OF THE WORKERS, AND IT BECAME A REGULAR NIGHTMARE. THE BANK ESSENTIALLY WANTED ALMOST A PERSONAL GUARANTEE BEFORE THEY WOULD CONSIDER SENDING THE MONEY.

NOW THIS IS THE NORM IT SEEMS. IN SOME COUNTRIES IN EUROPE, IF YOU RECEIVE SAY $2000, YOU GET HAULED UP BEFORE A BANKER WHO TREATS YOU LIKE SOME SORT OF FINANCIAL TERRORIST, AND BEHAVES LIKE SOME REMNANT OF THE GESTAPO. YOU ARE TREATED RATHER BADLY IT HAS BEEN REPORTED, AND HAVE TO PROVE WHY YOU ARE GETTING THE MONEY, WHERE FROM, THE HISTORY OF THE MONEY FOR THE LAST 5 YEARS, AND OTHER COMPLIANCE ITEMS. THEY FALL SHORT OF BODILY FLUID TESTS. IT IS HORRENDOUS.



WE ARE ESTABLISHING ALTERNATIVE METHODS OF GETTING THE FUNDS OUT TO THE PROJECTS, AND RELIEF RECIPIENTS. WE HAD SOME PRELIMINARY TALKS WITH MONEY TRANSFER ORGANIZATIONS, AND VARIOUS BANKS. WE HAVE LEARNED THAT THERE ARE SOME WAYS OPEN TO US TO DO LARGE MONEY MOVEMENTS IMMEDIATELY, AND CAN ESTABLISH A PAYROLL SYSTEM OF UP TO 10,000 PEOPLE IN ONE ORGANIZATION BUT THEIR FEES ARE RATHER STEEP. BETWEEN THE BANKS AND THESE ORGANIZATIONS, WE THINK WE HAVE FOUND SEVERAL PATHS THAT WE CAN TAKE FOR SUCH MOVEMENTS, BUT IT SURE WOULD BE NICE TO HAVE A NEW AND PROGRESSIVE BANKING SYSTEM IN PLACE ALREADY.

IN THIS RESPECT, WE ARE MOVING FORWARD WITH THE ESTABLISHMENT OF OUR BANK IN EUROPE, AND WILL DO OUR BEST TO OPEN AS MANY BRANCHES AS WE CAN IN EACH COUNTRY SO WE CAN SEND PROJECT FUNDS INTERNALLY WITHOUT DELAYS. MANY OF YOU WILL REMEMBER THAT WE HAVE RECEIVED SUCH PERMISSION TO OPEN A BANK IN DENMARK. THIS WILL NOW MOVE FORWARD RATHER QUICKLY FOR US AS THE FUNDS COMING IN WILL BE PARTIALLY USED TO ESTABLISH THIS INSTITUTION. ALTHOUGH IT WILL TAKE SOME TIME TO BUILD THIS SYSTEM OUT, WE ANTICIPATE THAT WITHIN 5 YEARS, WE WILL HAVE OPENED UP QUITE A FEW BRANCHES OF THIS BANK IN THE MAJOR COUNTRIES. OUR ATTENTION TO THIS PART OF OUR OPERATIONS IS THE MAIN FOCUS THIS WEEK AND NEXT AS THE TIMELY MOVEMENT OF FUNDS IS CRITICAL AND CAN MEAN THE DIFFERENCE BETWEEN SUCCESS AND FAILURE IN THE CASE OF TIME-SENSITIVE PROJECT OPERATIONS. WE WILL DO OUR BEST IN ESTABLISHING THESE MONEY MOVEMENT MECHANISMS AND ENSURE WE CAN GET FUNDS OUT TO ANY PROJECT ANYWHERE IN THE WORLD. WITH OUR ACTIVITIES CENTERED AROUND MONEY MOVEMENT AND PROJECT FUNDING SEQUENCES, IT IS OBVIOUS THAT WE ARE PREPARING FOR THE INEVITABLE AS WE HAVE TALKED OF FOR MANY MONTHS NOW.




NO MAKE THAT YEARS... SAME BULLSHIT FOR MANY YEARS!!

 

IT IS UNFORTUNATE THAT THE DELAYS WE HAVE EXPERIENCED HAVE NOT ALLOWED US TO START THE OPERATIONAL SIDE UNTIL NOW, BUT WE HAVE MANAGED TO SURVIVE TO THIS POINT AND THAT WAS IMPORTANT. OUR METHODOLOGIES OF PERFORMING OUR SERVICES ARE VERY SIMPLE AND TRANSPARENT.

YEP! THEY SURE ARE!! YOU ARE SIMPLY A CONMAN!


THEY ARE TOTALLY GEARED FOR HELPING, AND NOT FOR PROFIT. THIS ALLOWS US TO DO WHAT NEED TO BE DONE WITHOUT ANY FINANCIAL COLOR. THE SAME APPLIES TO EVERYTHING ELSE THAT WE DO. IF WE RECEIVE EQUITY POSITIONS IN ANY PROJECT, THE PROFITS, IF ANY, FROM THE PROJECT GO BACK TO THE PROJECT TO GROW IT. WHEN IT NO LONGER NEEDS THIS INPUT, IT IS TRANSFERRED TO ANOTHER PROJECT THAT NEEDS IT. IN THIS WAY THE CYCLES PERPETUATE IN RESPECT OF CONTINUOUS FUNDING CAPACITY. THIS PARADIGM OF PERFORMING SUCH A SERVICE AS WE HAVE UNDERTAKEN IS NOT NEW, BUT PERHAPS IT IS ONE OF THE FEW TIMES THAT IT WILL BE IMPLEMENTED FOR THE BENEFIT OF ALL OF OUR HUMANITY INSTEAD OF A LOCALIZED OR REGIONALIZED GEOGRAPHY. SO WE LOOK FORWARD TO WORKING IN EVERY COUNTRY AND EVERY PEOPLE WE COME ACROSS TO PROVIDE THIS SERVICE. AS WE HAVE SAID TIME AND AGAIN, IT IS NO LONGER ABOUT THE MONEY, THERE IS PLENTY OF IT, BUT PEOPLE. IT IS ALL ABOUT PEOPLE. IT HAS TO BE TO HAVE SUCH A SERVICE BE EFFECTIVE. WE HOPE TO HAVE ANYBODY LISTENING JOIN THIS EFFORT. IT MAKES SENSE AND IT WILL WORK WELL. KEEP THE RESUMES COMING AS WE ARE ABOUT TO BEGIN THIS WORK THAT IS AHEAD OF US ALL, AND WHATEVER INVENTIONS, PROCESSES, METHODOLOGIES OF DOING THINGS YOU ARE AWARE OF AND CAN SEE WHERE THEY WOULD HELP, DO NOT HESITATE TO SPEAK UP AND OUT. WE NEED EVERYTHING OUT THERE TO COME INTO THE OPEN SO THEY CAN HELP OUR CONDITION. N RESPECT OF ANOTHER MATTER, WHILE IT IS TRUE THAT WE ALL HAVE OUR OWN OPINIONS OF POLITICAL LEADERS AND VARIOUS SYSTEMS OF GOVERNMENTS, WE ARE NON POLITICAL AND NON RELIGIOUS. WE WILL NOT ACTIVELY SUPPORT ANY POLITICAL PARTY OR ANY RELIGION. HOWEVER WE WILL SUPPORT WHAT THE GOVERNMENT AND RELIGION WILL DO TO HELP POVERTY ISSUES OR CHILDREN OR INFRASTRUCTURE OR ANY NUMBER OF THINGS THAT HELP OUR HUMANITY. IN REGARD OF THE CURRENT LEADER OF THE USA, TIME WILL TELL WHAT HE WILL DO AND HOW HE WILL HELP



WHAT HAPPENED TO YOUR MEETING WITH TRUMP THAT YOU SAID YOU HAD SCHEDULED?

BWAHAHAHA





AND WE WILL MONITOR PROGRESS WITH GREAT INTEREST. SO FAR HE SEEMS TO BE DOING SOME THINGS VERY CORRECTLY, BUT IS BEING BASHED BIG TIME MORE SO THAN ANY OTHER LEADER. WONDER WHY. WE THANK YOU FOR YOUR TREMENDOUS SUPPORT EVEN TO THE LAST MINUTE NOW, AND WE LOOK FORWARD TO WORKING WITH MANY OF YOU AND MAKING THE DIFFERENCE FOR OUR HUMANITY. THIS DREAM IS NOW PART REALITY, AND SHORTLY IT WILL BE OUR REALITY.


Dear Zap It makes me sad to see that there are rude, crude and ugly people in the world that choose to say all manner of meanness to you. I am so sorry that you must receive and read these hateful words. If they aren't believers, the shouldn't be privy to any information. They should be under a mushroom somewhere spewing their hate to the manure piles. Thank you again for your efforts, your diligence, your grit and the Herculean work that you choose to continue to do. I am impressed that you stick with it. I find it daunting - and I am only a believer!Warmest regards and affection MUCH THANKS J. IT IS SO APPRECIATED. KNOW THAT YOUR RESPONSES AND KIND WORDS KEEP US GOING AND THEY ACT AS A GOOD YARDSTICK OF OUR EFFORTS. WE ALL SEEK ATTENTION AND APPRECIATION AND YOUR SUPPORT FULFILLS THAT PART OF OUR HUMAN MAKEUP, AND GIVES US THE FUEL TO KEEP GOING. GREAT THANKS, AND ON A LAST NOTE, LOVE AND APPRECIATE EACH OTHER. GOD BLESS, KNOW THAT WE LOVE YOU AND ARE HERE FOR YOU. IN UPLIFTED GRATITUDE LOVE AND LIGHT IN OUR SERVICE ZAP "GOD IS; I AM; WE ARE" "BE GOOD, BE LEGAL, TELL TRUTH" MAY 10, 2017 COPYRIGHT ZAP 2013-2017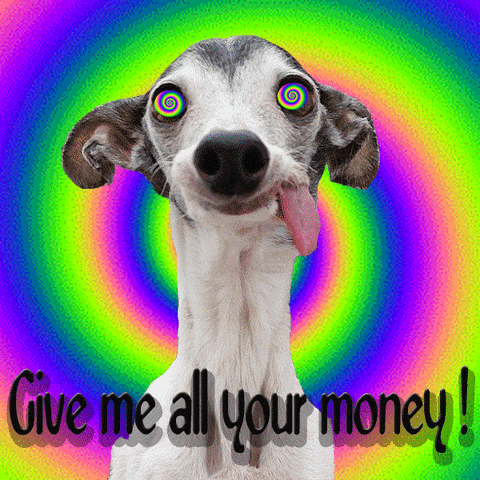 Contributions Thank you for your support as we do our best to keep you up to date. We couldn't do this Without Your Help.!!! Please go to Paypal.com using the account address: goneforthfornow@gmail.com to support the cause. Please remember to click friends and family when sending. If you are not a member of paypal and sending a donation please send an e-mail to goneforthfornow@gmail.com so we can log you in and send you a Thank You. We appreciate all the help you continue to provide in keeping food on people's tables, medical needs met, computers running and shelter . With Much Gratitude and Appreciation, Susan Love and Kisses, "The Office of Poofness" ZAP, Susan and Staff


===== --hobie


Thanks to: http://www.rumormillnews.com
*****************
Out Of Mind
www.oom2.com

Admin





Posts

: 5612

---

Join date

: 2011-08-16


Location

: Woodstock Nation



---
Permissions in this forum:
You
cannot
reply to topics in this forum