By 
TOM HARVEY | The Salt Lake Tribune
https://www.rabbitholealt.com/
A federal judge on Wednesday sentenced a Logan man to two years and four months in prison for his part in persuading about 45 victims to shell out $1.8 million on promises of high returns for investing in contracts for foreign oil tied to Iraqi dinars.
https://www.learningmarkets.com/the-iraqi-dinar-scam/

U.S. District Judge Robert Shelby also ordered Joshua Jay Hansen to pay $1.8 million in restitution. Hansen collaborated with another Logan man, John Scott Clark, in the fraud.
"They promised exorbitant returns, made blatantly false representations and concealed the fact Clark had a previous felony conviction," Assistant U.S. Attorney Jacob Strain wrote in a sentencing memorandum.
Hansen's role, according to the memo, was to act as a confidence man, stepping in to verify Clark's lies to skeptical investors.
Hansen and Clark targeted unsophisticated investors in Logan; Hansen told the investors that he was best friends with the president of the International Monetary Fund and had a special contract with the Department of Defense. He showed some of them a bank account statement in his name that showed a $4 billion balance.
Hansen and Clark spent all of the investor moneys, including for personal expenses, the memo says.
Hansen pleaded guilty to securities fraud.
Clark also pleaded guilty and was sentenced earlier this year to three years in prison. At the time of the scheme, Clark was on supervised release on his prior conviction in a New York gambling case.
https://www.rabbitholealt.com/
Utah seems to be a veritable breeding ground for scammers!
Enlarge this image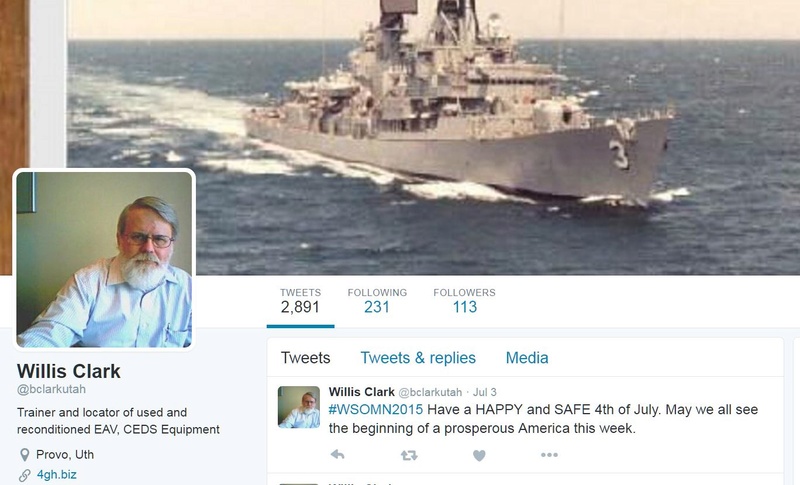 https://www.dinardaily.net/t56477-meet-willis-bill-clark
*****************************

Yesterday Markmeersman gets everyone excited about the Group Cash out then Today he Tells everyone to forget about it.  WHAT IS GOING ON?!?!?


Your package (containing your currency and paperwork) should either be overnighted to Mark's home OR you may drop off your package in person at Mark's home in Salt Lake City. This is a for the person

https://www.dinardaily.net/t45311-pif-sets-up-group-cash-out-then-takes-it-all-back-what-happened


Ssmith

GURU HUNTER





Posts

: 20489

---

Join date

: 2012-04-10



Yes, the majority of important people, ADMIN and MODS, are all in Utah, and all members of the LDS church.

Some of the scams you read about originated in Utah.

You can't blame it on drinking alcohol, or religious conviction.

As far as WSOMN, the lies that ADMINBILL and the MODS tell are almost daily, even to the point where one MOD said exotic currency holders were cashing out.

ADMINBILL has stated "everyone lies".  .

Scotchie

VIP Member





Posts

: 1534

---

Join date

: 2017-04-15



Will Barney of 
Landa Global is a MORmON and probably lives in Utah. Anyone know how much Landa Global has stolen from suckers?

TopHat

Active Member





Posts

: 76

---

Join date

: 2016-10-03


Age

: 55



---
Permissions in this forum:
You
cannot
reply to topics in this forum