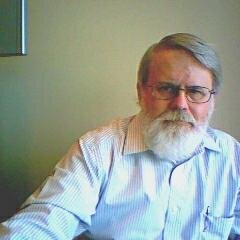 AdminBill:  NO NEWS ON THE 800 NUMBERS YET. I AM TOLD THEY EXIST; BUT IF THIS SITE WILL GET THEM, THAT REMAINS TO BE SEEN. IF I GET THEM I WILL POST OR RESET THE TWITTER ACCOUNT. ONE OTHER THING. I HAVE BEEN TOLD I MAY BE REQUIRED TO GO DARK WHEN I GO THROUGH THE PROCESS. WHAT HAPPENS AFTER THAT I REMAIN CLUELESS.
IF I GO DARK, YOU WILL KNOW SOMETHING IS UP BUT IN ALL LIKELIHOOD YOU WILL BE AT THE BANK AND WON'T CARE.
BigHeart:
800#s then dark? Or dark before 800#s?
AdminBill: 
I ASSUME BIGHEART THAT THEY WILL WANT THE 800

SunniDaze:
WELL HERE IT IS CNN SCROLLING THAT THE DOLLAR IS TOO STRONG, COUNTRIES ARE DEVALUING THEIR CURRENCIES AND THIS MODEL HAS TO CHANGE. 
YOU GUYS WANT INTEL I AM TELLING YOU THIS IS HUGE THEY ARE GIVING US HINTS EVERYONE MISSES THEM
AdminBill:  PAY ATTENTION TO WHAT SUNNI JUST POSTED
.  BY DEVALUING THE COUNTRIES CURRENCIES, IT HAS A MINOR IMPACT IN TRADE AND BANKING BETWEEN TWO COUNTRIES. WHEN MULTIPLE COUNTRIES DEVALUE, THE AFFECT IS NO LONGER A RIPPLE, IT IS A TSUNAMI THAT WILL DRAMATICALLY AFFECT INTERNATIONAL TRADE, BANKING, AND GOVERNMENTS AS ADJUSTMENTS ARE MADE AND MADE AGAIN. AND WHICH CURRENCY WOULD BE THE MOST AFFECTED

Ssmith

GURU HUNTER





Posts

: 20038

---

Join date

: 2012-04-10



When the currency is devalued ,it's just what it means, if Iraqi dinar devalues it mean it going to take more money to buy groceries for example. That's why they use the American dollars over there. It buys more, for instance in Cambodia they have there own currency but the American dollars buys more, beware of Bill in sheep's clothing.
     As for the
#800
number it's in the phone book under Banks, that's the only
#800s
there will be.

Chaz

VIP Member





Posts

: 2195

---

Join date

: 2015-12-27



There are no 800 numbers.  ADMINBILL will go dark when he closes down the WSOMN blog, when members realize nothing at all is going to happen in 2017 except HOPIUM!  Stop thinking day to day, week to week......think by years...........
---
Permissions in this forum:
You
cannot
reply to topics in this forum