POOFness for APR 5/6: Mid Week by ZAP from "The Office of Poofness"
Posted By: hobie [Send E-Mail]
Date: Thursday, 6-Apr-2017 01:27:46
Hi, folks - Received via e-mail: =====

Subject: The Mid Week by ZAP from "The Office of Poofness''
From: "The Office of Poofness" <2goforth@humanus.ca>
Date: Thu, April 6, 2017 12:35 am Zap Says

HI ALL THIS LAST WEEK HAS BEEN VERY INTENSE. THE TRUST HAS HAD A FEW MORE DELAYS THROWN AT IT BY THE BANKERS AND REGULATORS IN PROVING THE LINEAGE OF THE FUNDS, OR THE PROVENANCE. THE ANTI-MONEY LAUNDERING REGULATIONS ARE THE FINAL HURDLE THAT THE TRUST HAD TO GO THROUGH TO PROVE THE FUNDS ARE NOT THE PROCEEDS OF CRIME AND HAVE IN FACT BEEN PROPERLY DOCUMENTED OVER THE CENTURIES. REMEMBER THAT THESE FUNDS ARE VERY OLD AND HAVE BEEN KEPT SAFE FOR HUMANITY UNTIL THE RIGHT TIME, WHICH IS NOW.

THEY DO NOT TAKE ANY CHANCES WITH SUCH MATTERS AND HAVE OVER MANY CENTURIES MADE SURE THAT THE FUNDS STAYED WHERE THEY WERE AND HAD SECURITY. GETTING THEM RELEASED AND USABLE FOR MAINSTREAM PURPOSES HAS BEEN A WORK OF SOME YEARS. DURING THESE YEARS, MANY HAVE COME AND GONE. THEY COME FOR THE PROMISE OF THE FUNDS, AND LEAVE FRUSTRATED WHEN THEY DO NOT COME THE NEXT DAY. THIS HAS WORKED WELL FOR THIS TIME OF VERY SERIOUS SCRUTINY ON ANY LARGE FUNDS AS THE DRUG LORDS AND OTHERS THAT WOULD HIDE THEIR ILL-GOTTEN GAINS FROM THE SCRUTINY OF THE AUTHORITIES ARE THE PRIMARY TARGETS OF THESE COMPLIANCE SEQUENCES. THE TRUST OF COURSE PASSED THIS SCRUTINY. SO GETTING THEM RELEASED WAS NOT EASY, BUT WITH THE HELP OF THE ROYALS WORKING WITH THE REGULATORS AND THE GOVERNMENTS THAT ARE INVOLVED IN THE RECONSTRUCTION PROJECT PROCESS, THEY DID IT AND OUR HUMANITY WILL NOW BREATHE. RIGHT NOW, THE FUNDS HAVE BEEN SENT TO THE PAYMASTER, AND THAT IS REALLY WHAT WE HAVE ALL BEEN WAITING FOR AND HAVE GRITTED OUR TEETH A LITTLE EVERY TIME SOME OTHER REQUIREMENT OR ISSUE CROPPED UP WITH THE BANKS THAT HAD TO BE RESOLVED.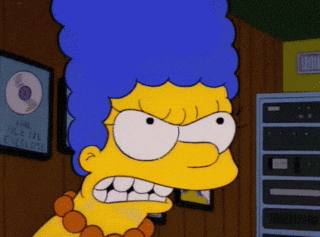 THIS PROCESS AND THE DELAYS HAVE BEEN ONGOING FOR A WHILE BUT EACH TIME THE ISSUES WERE RESOLVED TO SATISFACTION TO THE POINT THAT NOW THE TRANSFERS ARE ON THEIR WAY TO DESTINATIONS. WE WERE TOLD THIS HAPPENED ON MONDAY BUT IT WAS NOT TRUE. WE RECEIVE INFORMATION BEFORE THE BANKS OPEN TO KNOW WHAT TO EXPECT, AND THEN AFTER THE BANKS CLOSE WE GET THE OTHER PHONE CALL TELLING US WHAT REALLY HAPPENED. THIS LAG TIME IS BOTHERSOME AND WE HAVE LEARNED PATIENCE, BUT THIS RESULTS IN INACCURATE INFORMATION UNTIL THE END OF THE DAY. HOWEVER, TODAY WE HAVE BEEN INFORMED THAT THE BANK HAS APPROVED ALL THE REGULATORY COMPLIANCE DOCUMENTATION FOR THE RELEASE OF THE FUNDS, AND THEY HAVE SENT THE FIRST WIRES TO VARIOUS DESTINATIONS, INCLUDING US.



IF WE TAKE INTO ACCOUNT REGULAR INTERNATIONAL TRANSFER TIMES, WE MAY SEE THE MONEY IN OUR ACCOUNT BY FRIDAY, BUT IF NOT THEN MONDAY. WE ARE HOPING IT WILL BE FRIDAY OF COURSE. REGARDLESS, NOW THAT WE KNOW THE FUNDS ARE ON THEIR WAY, WE CAN START THE OFFICE AND STAFFING NEXT WEEK. IN RESPECT OF THE PROJECT SIDE, THE PROJECTS THAT ARE CRITICAL AND THAT WERE VETTED OUT A LONG TIME AGO TO BE THE FIRST ONES TO BE FUNDED, WILL RECEIVE THEIR TEST TRANSFERS NEXT WEEK OR SOONER. WE WILL ADVISE EACH PROJECT AS WE PROCESS THEM. WE HAVE ALSO RECEIVED MORE REQUESTS TO JOIN HUMANUS AND THE PROJECT OVERSIGHT TEAMS, AND WE ARE GRATEFUL FOR THE INTEREST. WE WILL NEED MANY PROJECT MANAGERS THAT WILL CARRY OUT THE WORK WITH EACH PROJECT. THIS IS ALL ABOUT PEOPLE NOW FOR US, AND THE MORE THAT JOIN US WITH THE NECESSARY QUALIFICATIONS, THE BETTER. THE AMOUNT OF PROJECTS WE HAVE IS IN THE THOUSANDS TO BE DONE, AND CURRENTLY WE HAVE OVER 3,000 PROJECTS ON THE BOOKS. CONSIDERING THE AMOUNT OF WORK THAT HAS BEEN DONE, I THINK THAT WITH THE CURRENT STAFF, WE HAVE A STRONG NUCLEUS TO GET THE FIRST INFRASTRUCTURE BUILT QUICKLY. THUS FAR, WE HAVE 33 TRUSTEES AND DEPARTMENT HEADS. THIS MANAGEMENT LAYER WILL BE ABLE TO CARRY THE LOAD OF GETTING UP AND RUNNING REALLY FAST NOW. ON ANOTHER NOTE, MY OTHER BROTHER JUST REMINDED ME NICELY SOMETHING THAT WE SHOULD BE AWARE OF. "IT IS NOT THE CRITIC WHO COUNTS; NOT THE MAN WHO POINTS OUT HOW THE STRONG MAN STUMBLES, OR WHERE THE DOER OF DEEDS COULD HAVE DONE THEM BETTER. THE CREDIT BELONGS TO THE MAN WHO IS ACTUALLY IN THE ARENA, WHOSE FACE IS MARRED BY DUST AND SWEAT AND BLOOD; WHO STRIVES VALIANTLY; WHO ERRS, WHO COMES SHORT AGAIN AND AGAIN, BECAUSE THERE IS NO EFFORT WITHOUT ERROR AND SHORTCOMING; BUT WHO DOES ACTUALLY STRIVE TO DO THE DEEDS; WHO KNOWS GREAT ENTHUSIASMS, THE GREAT DEVOTIONS; WHO SPENDS HIMSELF IN A WORTHY CAUSE; WHO AT THE BEST KNOWS IN THE END THE TRIUMPH OF HIGH ACHIEVEMENT, AND WHO AT THE WORST, IF HE FAILS, AT LEAST FAILS WHILE DARING GREATLY, SO THAT HIS PLACE SHALL NEVER BE WITH THOSE COLD AND TIMID SOULS WHO NEITHER KNOW VICTORY NOR DEFEAT." THE FAMOUS QUOTE: "THE MAN IN THE ARENA THEODORE ROOSEVELT SPEECH DELIVERED AT THE SORBONNE PARIS, FRANCE APRIL 23, 1910 I LEFT TALKING ABOUT MY LITTLE SISTER TO THE END. AS YOU KNOW SHE PASSED ON THE WEEKEND. WHAT I DID NOT KNOW IS THAT SHE WAS CLOSER TO ME THAN I THOUGHT. I WAS ADOPTED BY THE BLACKFOOT, BUT THE TAILFEATHERS ARE MOSTLY IN THE OTHER CLAN, SO WHEN I ASKED AROUND, THERE WAS ONLY ONE TAILFEATHER IN THE CLAN I WAS ADOPTED INTO. BUT TODAY, MY BROTHER SENT ME A QUICK MESSAGE THAT IS MAKING THE ROUNDS WITH FRIENDS AND FAMILY. I received a call last night. Yes it's been confirmed she is a close relative of mine..a niece. Her auntie posted this on FB: QUOTE We are deeply saddened by the loss of our beautiful Tara. Tara left us suddenly this last weekend. She is the first grandchild of Mom and Dad, Virginia and Lester, and the eldest of Darcy and Lori's three children (brothers Jordan Bradly "Scoot" and Jared). She leaves behind her daughter Bella Virginia and her siblings Daniel, Nathan, Maria, Miranda, and Sean. Tara exemplified the term "niitsitapi"- real person. She was kind, generous, loving, and very brave. Tara was resourceful and creative. She loved baking elaborate and fun cakes with her daughter Bella. She also loved having fun with hair, make-up, and vintage clothing and purses. Tara was truly one of a kind and recognized the humanity of those around her. The pain of losing her father at an early age gave her great compassion for people of all walks of life. We will miss her signature untamed humour and playfulness, her unbound laughter, her big tight hugs, and her ability to call a spade a spade and still make you laugh. She is now in the arms of her father, Darcy, in joyful reunion. Tara will be brought home to rest beside her dad on April 15th, 2017. We will share more details of the service when arrangements are complete. UNQUOTE WE ALL LOVE YOU TARA. WHEN I FOUND YOU, YOU WERE AT PEACE AND YOUR PASSING SEEMED TO BE FAST AND I AM GRATEFUL FOR THAT. AS YOU KNOW FROM MY PREVIOUS MESSAGE, I GAVE HER AND HER HUSBAND RYAN A HELPING HAND THAT PROVIDED THEM SOMETHING THEY NEEDED IN THE MIDDLE OF A BITTER COLD WINTER. THEY RECEIVED ENOUGH HELP TO FIND FERTILE GROUND TO GROW IN. THEY TURNED THEIR LIFE AROUND, FOUND WORK, AND BEGAN REBUILDING WHAT THEY HAD LOST. THEY WERE DOING SO WELL IT WAS AMAZING. TARA WAS EXACTLY AS HER AUNT DESCRIBED. SHE WAS A KIND AND COMPASSIONATE GIRL THAT TOOK NO GUFF, AND HELPED A SPIDER GO SOMEWHERE ELSE INSTEAD OF SWATTING IT. HER HEART WAS REMARKABLE AND I WAS COUNTING ON HER AND RYAN TO DO GREAT WORKS FOR OTHERS. THE DAY SHE PASSED SHE CAME TO TALK WITH ME ABOUT LIFE AND FAMILY AND THE FUTURE. HER HEAD WAS CLEAR AND STRONG AND SHE KNEW EXACTLY WHAT SHE WANTED AND HOW TO GET THERE. SHE HAD A GOOD PLAN. THEN SHE GAVE ME THE BIGGEST HUG…. YOU ARE MISSED DEAR ONE. I WILL SEE YOU ON THE 15TH AGAIN. AND BELLA, YOU HAD THE MOST WONDERFUL MOTHER THAT CARED SO DEEPLY FOR YOU, AND YOU WERE ALL SHE TALKED ABOUT FOR MANY HOURS. YOU DID GOOD PICKING HER AS A MOM. ONE THING I WANT TO SAY HERE. WHEN SOMEBODY KNOCKS ON YOUR DOOR AND YOU TAKE A PEEK, DO NOT BE SHY. THE PERSON THAT CAME INTO YOUR LIFE MAY HAVE GIFTS FOR YOU WHETHER IT IS LOVE, A KIND WORD, SOMETHING TO SHARE, SOMETHING TO ACCEPT FROM YOU…. NEVER TURN ANYBODY AWAY BECAUSE YOU WOULD BE TURNING YOURSELF AWAY. BE KIND AND COMPASSIONATE YOURSELF AND GIVE THAT HELPING HAND EVEN WHEN IT IS NOT ASKED FOR. YOU WOULD WANT TO HAVE THAT DONE TO YOU RIGHT? WHEN YOU HELP SOMEBODY, YOU DO HELP YOURSELF. THE OTHER PERSON IS JUST ANOTHER PART OF WHO YOU ARE. WE THANK EVERYBODY THAT HAS SUPPORTED US OVER THE DIFFICULT TIMES, AND WE ARE ALMOST AT THE POINT WHERE WE ARE SELF-SUFFICIENT. BY NEXT WEEK, WE WILL BE THE ONES THAT GIVE THE HELPING HAND, AND GET TO THE WORK THAT IS AHEAD OF US ALL. GOD BLESS, WE LOVE YOU, AND MAKE SURE YOU FIND SOMEBODY AROUND THAT YOU CAN HELP AND MAKE THEIR LIFE A LITTLE EASIER. KINDNESS IS POWERFUL. IN SOLEMN GRATITUDE LOVE AND LIGHT IN OUR SERVICE ZAP "GOD IS; I AM; WE ARE" "BE GOOD, BE LEGAL, TELL TRUTH" APRIL 5, 2017 COPYRIGHT ZAP 2013-2017

Contributions Thank you for your support as we do our best to keep you up to date. We couldn't do this Without Your Help.!!! Please go to Paypal.com using the account address: goneforthfornow@gmail.com to support the cause. Please remember to click friends and family when sending. If you are not a member of paypal and sending a donation please send an e-mail to goneforthfornow@gmail.com so we can log you in and send you a Thank You. We appreciate all the help you continue to provide in keeping food on people's tables, medical needs met, computers running and shelter . With Much Gratitude and Appreciation, Susan Love and Kisses, "The Office of Poofness" ZAP, Susan and Staff


===== --hobie

Thanks to: http://www.rumormillnews.com
*****************
Out Of Mind
www.oom2.com

Admin





Posts

: 5586

---

Join date

: 2011-08-16


Location

: Woodstock Nation



---
Permissions in this forum:
You
cannot
reply to topics in this forum