POOFness for MAR 11: I DO NOT EVEN KNOW WHAT TO CALL THIS
Posted By: hobie [Send E-Mail]
Date: Saturday, 11-Mar-2017 15:24:45
Hi, folks - Received via e-mail: =====

Subject: I DO NOT EVEN KNOW WHAT TO CALL THIS
From: "The Office of Poofness" <2goforth@humanus.ca>
Date: Sat, March 11, 2017 3:15 pm Zap Says



Hi All, I grimaced doing this one. I did not want to because in reality, I do not have to with the first transfer enroute. But they did manage to slow it down enough that it will only arrive here on Tuesday.



After that you will never see these requests for help.



So here I am again with a big hat in hand asking for those that can not ask for themselves…with a grimace.



Three, namely Henryk, Mary and Serge, are in the worst shape. Henryk is diabetes, stomach distended already and needs a kidney. Mary is leukemia, needs bone marrow. The last donations bought her a platelet/hemoglobin transfusion, and that is $500. Saved her life. Serge has throat cancer and diabetic. The diabetes is controllable and we are managing with the cancer. Then Aliah with shelter and food issues, and really the same with 7 others.



Your help allows them to survive. I get nothing out of this except the satisfaction that they are alive a little longer. The medications are key to them, because without… Actually that's not true. I get to pay some basics like my 2.99 per month 100 gig google drive plan, and similar. From PayPal.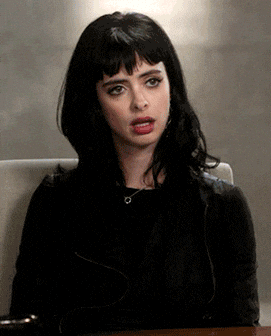 So that's all really why I am here so early as they sent me their plights yesterday, and I tried my best to push the transfer but no way can you push these guys – the schedule is the schedule. I spent a long night going over the final details on the other transfer schedule past the tester. We have a lot coming in, and it is enough to get all the Projects done and then some. Remember when I said the figures were beyond beyond? They truly are. Even if the RV or the bond thing do not happen, it will not make any difference.



The amounts the royals have released are good for say…a thousand years at some billions per day? Something like that. The organizations that are getting these funds will be operational a long time. I just don't even look at the zeros any more. Kinda useless exercise. There are enough.



The really important thing is you and your support, not through donations, but when you give a helping hand to others and have our resources behind you to do that with. When I need a boost, I just take a walk anywhere and sure enough I will see a kid panhandling, or a homeless mother with a HELP sign. Whatever I have in hand goes to theirs. That's my kick. Hope it's yours too on some level. Seeing that grateful smile is all it takes for me and I have to walk away fast so they do not see me tearing up. But that's me. You are probably different there or maybe not. The bottom line is that you are needed for this work. We just happen to have been blessed with the resource base to do this, but without you how many more years will be added on before we can provide help to all? So we need you so that this can get this done faster. Thanks much and God Bless. You are magnificent and my deepest appreciation for you, and your kind helping hand to these good people that have no voice. Love and Light in Our service Zap


Contributions Thank you for your support as we do our best to keep you up to date. We couldn't do this Without Your Help.!!! Please go to Paypal.com using the account address: goneforthfornow@gmail.com to support the cause. Please remember to click friends and family when sending. If you are not a member of paypal and sending a donation please send an e-mail to goneforthfornow@gmail.com so we can log you in and send you a Thank You. We appreciate all the help you continue to provide in keeping food on people's tables, medical needs met, computers running and shelter . With Much Gratitude and Appreciation, Susan Love and Kisses, "The Office of Poofness" ZAP, Susan and Staff


===== --hobie


Thanks to: http://www.rumormillnews.com
*****************
Out Of Mind
www.oom2.com

Admin





Posts

: 5612

---

Join date

: 2011-08-16


Location

: Woodstock Nation



VIP Member





Posts

: 232

---

Join date

: 2017-02-22



---
Permissions in this forum:
You
cannot
reply to topics in this forum