POOFness for MAR 3: WILL YOU
Posted By: hobie [Send E-Mail]
Date: Friday, 3-Mar-2017 23:24:50
Hi, folks - Received via e-mail: =====

Subject: WILL YOU
From: "The Office of Poofness" <2goforth@humanus.ca>
Date: Fri, March 3, 2017 9:01 pm



Zap Says

HI ALL, WE HAVE AN EMERGENCY CRISIS SITUATION WITH THREE PEOPLE IN VERY DIRE STRAITS BECAUSE OF THE NICE BANKER THAT DECIDED THAT IT IS A REALLY GOOD IDEA TO KEEP THE MONEY OVER THE FRIKKIN WEEKEND. I AM BESIDE MYSELF RIGHT NOW AT THE LACK OF COMPASSION IN THIS IDIOT VEGETABLE THAT IS JUST SHY OF BEING A REAL VEGETABLE. I THINK HE IS ONLY ABOUT 40% POTATO. THE REST IS UNKNOWN.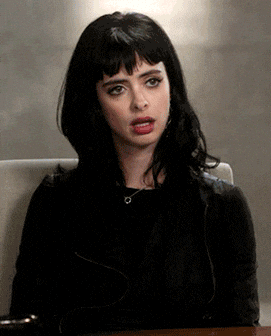 I DO NOT GET RILED UP LIKE THIS BUT I AM DISSED LIKE YOU WOULD NOT BELIEVE. THE MONEY CAME IN, THE TAX ISSUES WERE RESOLVED WITH THE IRS, THE TAX CERTIFICATE ISSUED, AND STILL THIS CABBAGE HEAD FOUND A WAY TO KEEP THE MONEY IN THE ACCOUNT OVER THE WEEKEND. FIGURE BANKS MAKE 3-5% ON THE OVERNIGHT SWEEPS FROM 12 MIDNIGHT TO 7 IN THE MORNING, AND I BET ANYTHING THAT IS EXACTLY WHAT THEY ARE DOING HERE. ANYWAYS WE GET THE FIRST FUNDS ON MONDAY BUT NOT WHEN WE NEED THEMTHIS TESTER WILL SAVE A FEW LIVES, AND THE MAIN TRANSFER IS FIRM IN ITS SCHEDULE FOR A THURSDAY DELIVERY. WE ARE OK NOW IN THAT RESPECT BUT THE THREE PEOPLE ARE DEFINITELY NOT. MARY DID GET OXYGEN LAST TIME BUT NEEDS FOOD, SHELTER, AND HER MEDICATION THAT KEEPS HER ALIVE. AND HERE I CAN SAY THAT THIS FELLOW WILLIAM WHO HAS OFFERED HELP, HAS DONE NOTHING EXCEPT WANT TO TALK ABOUT WHAT A GREAT AND WONDERFUL HELPER HE COULD BE BUT FIRST HE WANTS TO TALK TO MARY, NOT HER SISTER OR LARRY WHO ARE LOOKING AFTER MARY, KNOWING FULL WELL THROUGH SEVERAL EMAILS THAT MARY CAN NOT TALK.




BUT HER PRETEND SISTER CAN JERZY! YOU  JUST REFUSE TO GIVE WILLIAM THE INFO NEEDED TO CONTACT HER WHILE TWISTING THE TRUTH TO SUIT YOUR STORY!!



SHE JUST CAN'T. HE WILL NOT EVEN CALL LARRY ON THE CELL TO TALK TO HIM ABOUT MARY. THE CANCER HAS WEAKENED HER TO THIS POINT. SHE CAN TYPE MESSAGES ON A KEYPAD. SO WILLIAM, YOUR LOVELY ACIDIC MESSAGE THAT THIS IS ALL BULLCRAP IN THE LAST EMAIL YOU SENT HAS BEEN PICKED APART IN MY MIND AND ANSWERED, AND I WILL NOT PUT IT HERE BECAUSE I FEEL MORE OF A GENTLEMAN THAN YOU YOU PIECE OF WORK. PROMISES WITHOUT DELIVERY AND CAUSING SUCH PAIN TO HER RAISING HER HOPES. SHAME ON YOU.



BRADD NEEDS FOOD AND MILK, LISA IS OUT ON HER EAR TOMORROW, AND A FEW OTHERS IN LESSER PLIGHT. I ASK YOUR HELP. I ASK NOT FOR ME. I CRY WHEN I HEAR THE PLIGHT AND I CAN NOT DO ANYTHING. I AM PISSED OFF. THE BANKERS HAD NO RIGHT TO DO THIS BUT THEY DID. OOOOO I WISH I COULD RANT PROPERLY WITH THE RIGHT EXPLETIVES HERE BUT YOU CAN FEEL WHERE I AM COMING FROM I THINK…



GETTING AWAY FROM THIS WHAT I BELIEVE TO BE THE LAST TIME I AM IN FRONT OF YOU LIKE THIS BECAUSE WE DID GET THE FUNDS INTO THE ACCOUNT ALBEIT THEY ARE THE TESTER, I WISH TO SHARE SOMETHING THAT AFFECTS YOU AND THE WORLD. THOSE WITH DINAR, YOU CAN START REJOICING. BOB GOT PAID. I MEAN THE ADMIRAL. I THINK YOU KNOW WHAT THAT MEANS. THIS IS NOT RUMOR NOW. THE SOURCE IS A DEAR FRIEND AND TALKED DIRECT TO HIM, AND I DO NOT NEED TO CALL BOB AS I BELIEVE THIS PERSON.



WITH THE DINAR THING, OTHERS THAT ARE ALSO CLOSE TO ME (BUT REMOVED EITHER ONCE OR TWICE FROM SOURCE OF INFO) REPORT THEIR BUDDIES GOT PAID ON THEIR DINAR . THEY ARE SPENDING MONEY TOO. THAT'S THE FIRST PART. THE SECOND PART IS THE ASSET STUFF. BESIDES THE ROYAL FROM TAIWAN THAT GOT PAID, THERE ARE NOW OTHER STORIES FILTERING IN ABOUT OTHERS THAT GOT PAID OUT ON THE BONDS. THAT'S ALL THE INTEL I CAN GIVE AT THE MOMENT ON THESE THINGS. THE IMPORTANT THING FOR ME IS HELPING THE ONES THAT NEED IT TO STAY ALIVE. THAT'S ALL. THANKS FOR THIS FROM THE DEPTHS… BLESS YOU AND HAVE A GOOD AND HAPPY WEEKEND. HUGS. LOVE AND LIGHT IN OUR SERVICE ZAP

Contributions Thank you for your support as we do our best to keep you up to date. We couldn't do this Without Your Help.!!! Please go to Paypal.com using the account address: goneforthfornow@gmail.com to support the cause. Please remember to click friends and family when sending. If you are not a member of paypal and sending a donation please send an e-mail to goneforthfornow@gmail.com so we can log you in and send you a Thank You. We appreciate all the help you continue to provide in keeping food on people's tables, medical needs met, computers running and shelter . With Much Gratitude and Appreciation, Susan Love and Kisses, "The Office of Poofness" ZAP, Susan and Staff


===== --hobie

Thanks to: http://www.rumormillnews.com
*****************
Out Of Mind
www.oom2.com

Admin





Posts

: 5614

---

Join date

: 2011-08-16


Location

: Woodstock Nation



---
Permissions in this forum:
You
cannot
reply to topics in this forum