OnceWasLost wrote
2h ago
Before I go I want to say a brief word about "manipulation of the masses" To me years (12) riding this dinar roller-coaster have shown that there are VERYlikely government and/or 'AoP manipulators' whose job it is to monitor us 'on-line-dinararians' and push us from time to time, attempting to manipulate our thought process.

OnceWasLost wrote
2h ago
We get all depressed after yet another "zero" weekend followed by yet another "zero-week" and 'THEY' take another set of facts or invent some extreme wierdness - dump it onto the boards and watch us like alewives - bob and weave and like an orchestra move in concert with one anothe for another week or two until we settle down (realizing the truth) and 'THEY' inject yet another ray of either absurdity or hope.

OnceWasLost wrote
2h ago
... Admittedly at this stage of the game, the best of us have been bamboozled so many times we would not recognize the truth if it slapped us! jmHo

OnceWasLost wrote
2h ago
I THINK the one thing we DO really "know" is that this must be real on some level...
Moneygirl123 wrote
2h ago
I agree once, I have been in this 8 years. I only stay becaus3 something in my spirit tells me to. It tells me they once were at 3+ and will return. A lot of crapp has been thrown at us which makes me believe even more. For someo e to work so hard to make believe its not true.... Only tells me there is truth to it.
Moneygirl123 wrote
2h ago
I agree, I have had to remove my self several times. In the beginning I used to be on very call and even hosted a call but it began to consumed my life, took me away from my family. Then one day again my spirit spoke to me and made me realize, this is trust and faith. Relax, when it is time it will happen. So each day I will pop in check the news and then go about my day.
Sandnsea wrote
2h ago
Good plan, I work from home a lot so it's easy to stay connected, live your life. That is what is important. We won't miss a thing
Sandnsea wrote
2h ago
Dinarland is very small, we are all well connected, when it happens we will know.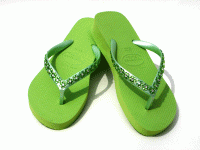 CarolinaGirl wrote
1h ago
Morning. Have been reading your thoughts below. I so agree. I have been in this a very short time comparatively. 4 years.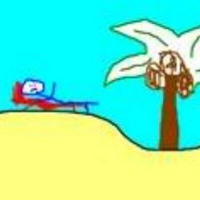 scotchie wrote
16m ago
If you watched SNL last night, you would have seen the fake Trump talk to the fake leader of Zimbabwe. It was funny!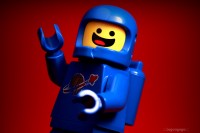 GKEL wrote
6m ago
Good morning everyone, it's another day in paradise. I have to say that the SNL skit is rather interesting considering RV
...

Ssmith

GURU HUNTER





Posts

: 20440

---

Join date

: 2012-04-10



Similar topics
---
Permissions in this forum:
You
cannot
reply to topics in this forum