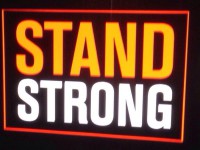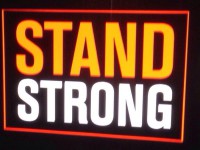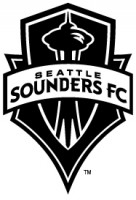 Weneedit wrote
16m ago
Whats this RUMOR of Iraqi Embassy reporting that the RV is about to happen ?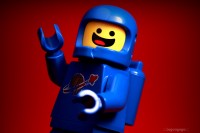 GKEL wrote
16m ago
well a couple of days ago bagdad sent a memo to all it's Embassies that their currency was going to change in value
 
Stardot wrote
17m ago
Sounds not very credible but I haven't seen the source just a blurb on recaps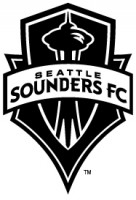 Weneedit wrote
16m ago
GKEL where did you get that from ?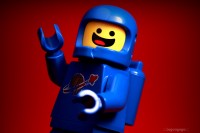 GKEL wrote
15m ago
Someone either posted it in a thread or posted here in chat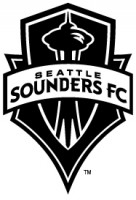 Weneedit wrote
14m ago
I would love to see Mosul fully liberated and start functioning as a city again .
stillokrocks wrote
14m ago
yes RR just coifrmed what adminbill told us on the 20th... ray would not share until somoone else said it because he was told to sit on the info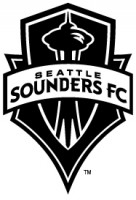 Weneedit wrote
13m ago
Like someone said, maybe Dr. Abadi will come on at the Super Bowel halftime and tell us the Dinar has RV'ed lol
BeagleEyes wrote
11m ago
Folks: What exactly did RayRen confirm? This is a rolling chat and I am getting cionfused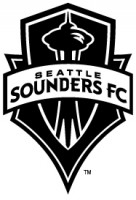 Weneedit wrote
10m ago
Embassy saying they will be changing there value of there currency
GURU HUNTER





Posts

: 2881

---

Join date

: 2015-04-20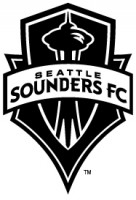 Weneedit wrote
moments ago
Ok I had permission to share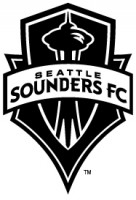 Weneedit wrote
2m ago
mangelo wrote 39m ago yes is what I had on my text, I guess I can say that now too. Also it made sense what RR said about the 19th was some kind of deadline. Just RR couldn't tell us why....
ADMINBILL wrote
moments ago
WHAT ARE YOU TALKING ABOUT THAT DOES NOT MAKE SENSE?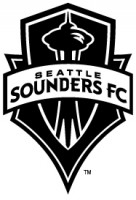 Weneedit wrote
moments ago
The Embassy rumor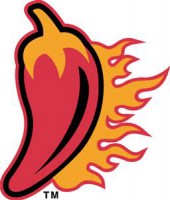 RaginCajun wrote
moments ago
Embassy saying they will be changing there value of there currency

In a sign of respect, RC typed in lower case in respect for WSOMN's benevolent leader, Willis Clark.  Nice touch, Rajin Cajun.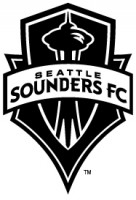 Weneedit wrote
55s ago
Mangelo confirmed it also So with you and the rest hope there is a little smoke, cause then there if fire !
ADMINBILL wrote
1m ago
THE INFO WAS THAT THE IQD VALUE WOLD RAISE IN RATE. NOTHING ABOUT AN RV. DON'T READ MORE INTO A STATEMENT THAN IS THERE.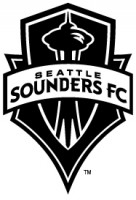 Weneedit wrote
29s ago
So RIR instead or RV lol
Careful, Weneedit!  Willis doesn't have patience with insubordination!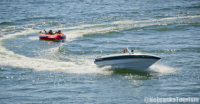 Grandma wrote
5m ago
Admin Bill so were are we really in this whole game of he said she said? Do you feel we are going to bank this week or not? Pretty simple.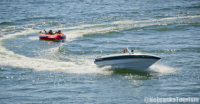 Grandma wrote
43s ago
Guess he didn't want to answer my question.
ADMINBILL wrote
3m ago
GRANDMA - EXCELLENT QUESTION - AND HER IS ONE RIGHT BACK AT YOU - DOES PRESIDENT TRUMP OR THE UST NEED TO ANNOUNCE PUBLICLY THAT THE UNITED STATES IS NOW BACKED BY AN GOLD (ASSET) BACKED CURRENCY BEFORE TO FUNDS TO SUPPORT THE RV/GVR WILL BE RELEASED?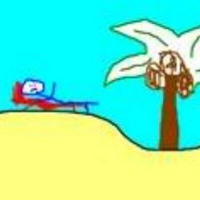 scotchie wrote
2m ago
No, ADMIN. If so, it will be a long wait, imo
ADMINBILL wrote
2m ago
IMO WE ARE AND YES HE WILL SOON. OF COURSE, WE ALL HAVE OPINIONS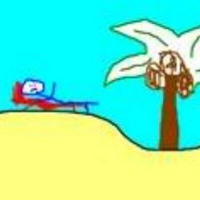 scotchie wrote
31s ago
Thanks for saying "asset". Gold back currency for any country would be, at this point, more than difficult.
ADMINBILL wrote
moments ago
SCOTCHIE - MY SIMPLE REASONING IS WHY WOULD FINANCIERS LOCATED IN COUNTRIES BE WILLING TO DUMP MONEY INTO A FIAT BACKED SYSTEM?
KbUK wrote
1m ago
It would be nice if it was soon, but I'd rather be in it and waiting than completely oblivious and thinking everything was doom and gloom. At least we KNOW things are going to get better.
ADMINBILL wrote
52s ago
ALL THAT DOES IS ALLOW SLIMMERS LIKE SOROS TO MANIPULATE THE CURRENCY MARKET.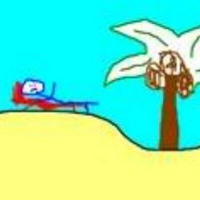 scotchie wrote
moments ago
They have no other choice than to deal with a fiat backed system as of now.
ADMINBILL wrote
16m ago
I WOLD REMIND YOU THAT THERE IS A DIFFERENCE BETWEEN ASSET BACKED AND GOLD BACKED IF WE ARE TO REASONABLY ASSUME, LIKE YOU, THAT THERE IS NOT ENOUGH GOLD IN THE WORLD TO BACK ALL CURRENCIES THEREFORE THE COUNTRIES MUST BE EVALUATED ON THERE "ASSET"
ADMINBILL wrote
11m ago
THIS HAS BEEN BEEN DISCUSSED IN DETAIL IN THE PAST AND THE CIA REGULARLY PUT OUT A PAPER, IF I REMEMBER CORRECTLY, THAT EVALUATES EACH COUNTRIES "WEALTH". IN ADDITION I BELIEVE REPORTS HAVE BEEN COMING IN THE THE CHINESE GOVERNMENT HAVE BEEN SUPPLEMENTING OTHER COUNTRIES "ASSET" BY LOANING THEM ACTUAL GOLD RESERVES. SOMEONE PLEASE CORRECT ME IF I AM WRONG.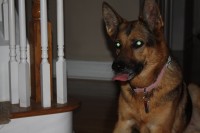 CJoseph wrote
9m ago
Ab that is interesting. perhaps that was what they were up to when gold shot up a few years ago
ADMINBILL wrote
8m ago
SO TO ANSWER GRANDMA'S ORIGINAL QUESTION THE ANSWER IS YES WE COULD SEE THE ACTIVITY WE ARE LOOKING FOR SOON. IF WE SEE MENTION OF ASSET BACKED CURRENCY IN THE USA THAT COULD BE A KEY POINT. ALL PURE SPECULATION OF COURSE.
Avon Lady wrote
5m ago
Hi, I am reading up and kind of lost.. whats happening ?
ADMINBILL wrote
3m ago
AVON LADY - WE WERE DISCUSSING THE POTENTIAL NEED FOR THE USA TO BECOME ASSET BACKED BEFORE FUNDS ARE RELEASED TO MAKE ACCOUNTS LIQUID FROM COUNTRIES THAT ARE ALREADY ASSET BACKED.
ADMINBILL wrote
3m ago
GOTTA GO GET READY FOR A SHORT WORK DAY
Avon Lady wrote
5m ago
why was I under the impression that we were already Asset backed ? I know I heard it
GEG-Dinar wrote
4m ago
Admin, If I drive down to UT, do you have any specials going on today? 2 for 1 suits?
ADMINBILL wrote
4m ago
AVON LADY - HAVE YOU EVER SEEN IT FORMALLY ANNOUNCED? GEG - NOPE
Avon Lady wrote
3m ago
Not formally no... but in my research I know I read it some where....
Avon Lady wrote
2m ago
it sure raises questions in my mind .... I guess I need to go back and do more reading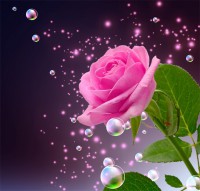 evenstar wrote
58s ago
Avon lady- i remember reading soewhere that the US is "Asset-backed" only between countries" but maybe it needs to announced and once Trumps cabinet is in place- it will be!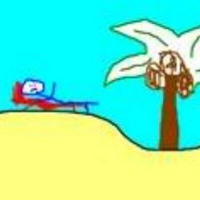 scotchie wrote
1m ago
Yes, stability, security, soverignty in Iraq would go a long way. I do not believe Iraq is ready for an asset backed currency.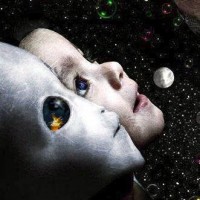 Starchild wrote
44s ago
Sorry. I'm looking to establish a baseline Post-Obama. See if the Sources can help us set a new basline of Information.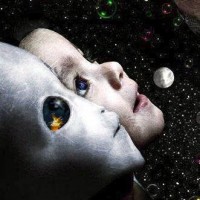 Starchild wrote
moments ago
And why can't we put 20,000 Troops into Mosul And put an end to that once and for all?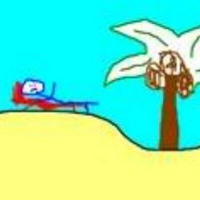 scotchie wrote
4m ago
Starchild, if we do, I hope Trump's children are on the front lines.
   
Weneedit wrote
4m ago
star who knows, Trump can order that today.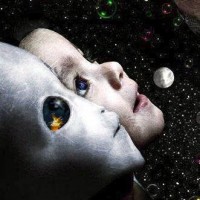 Starchild wrote
3m ago
Consider 209 Countries and 500 Isis guys in Mosul - put in 20,000 troops and end it....
   
Laszlo wrote
3m ago
Scotchi....The USA and Iraq not that much different as far as security goes....Look at the death tall in The USA on a daily bases...The only difference that the MSM doesn't report the truth.
   
Weneedit wrote
3m ago
We have enough troops and equipment to clean that up by next week if we wanted to.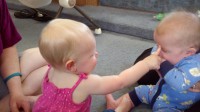 frister wrote
3m ago
why...when we have YOU to go scotchie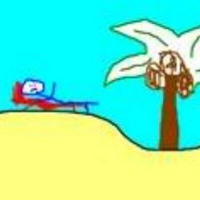 scotchie wrote
3m ago
I proudly served my time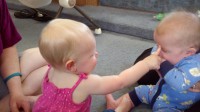 frister wrote
2m ago
so has my family...my husband and son...they would go again...if needed..would you? unquestionably?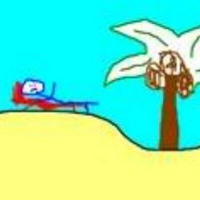 scotchie wrote
2m ago
I am too old....I mean, really!!!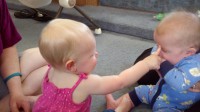 frister wrote
1m ago
so what....not to old to put others down and not unite i see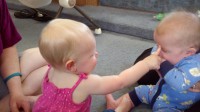 frister wrote
56s ago
have you thought that maybe...just maybe...YOU are the problem! def..not the soulution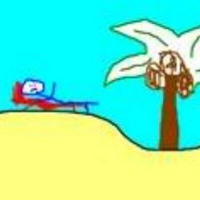 scotchie wrote
44s ago
None of this RV is about me. I am not a guru or intel provider. Follow whoever you wish. None of them have been right yet. Can they drag this out another year?
Blondie wrote
10s ago
SCOTCH That was totally out of line about Pres. Trump's kids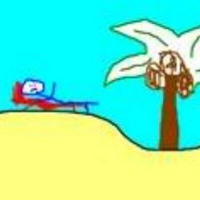 scotchie wrote
moments ago
Frister, the problem should not be based around me. I am a currency holder, period.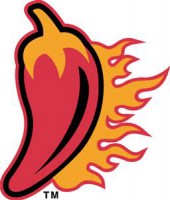 RaginCajun wrote
1m ago
WHY ARE WE ATTACKING EACH OTHER THIS MORNING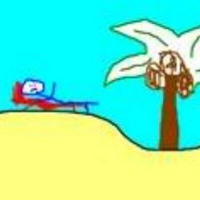 scotchie wrote
moments ago
RC, thanks. Frustration is setting in, imo. I will lurk for a while.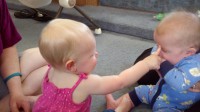 frister wrote
moments ago
scotchie...with a big mouth...
frister wrote
moments ago
and no backbone. that is the real problem with you scotchie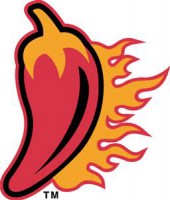 RaginCajun wrote
moments ago
FRISTER- CONTINUE TO ATTACK AND YOU WILL TAKE A NAP
ATLBelle wrote
moments ago
Scotchie, I would never say anything like that about Obama's kids. That was really uncalled for!
 
Laszlo wrote
moments ago
Frister....That was not nice!! i don't agree with Scotchie most of the time but he is titled to his opinion just like you are.
Ssmith wrote:



Isn't one of ADMINBILL's INTEL sources the AOP?

Why would he need to assume?

He did say that this was a scheduled event.

Where's the schedule?
*****************
GURU HUNTER





Posts

: 24190

---

Join date

: 2015-02-19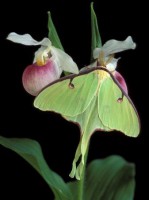 meek92 wrote
39m ago
Blondie got a question for you...ready?...how is the USA backing the Iraq bonds they just released?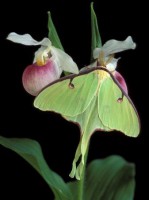 meek92 wrote
36m ago
Ragin do you have an opinion about the bonds???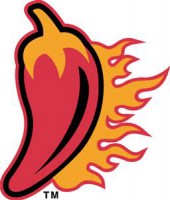 RaginCajun wrote
35m ago
MEEK- THEIR CURRENCY WILL BE ONE OF THE HIGHEST IN THE WORLD, LIKE BUYING STOCK LOW AND SELLING HIGH

OnceWasLost wrote
32m ago
I have wondered (many times): IF Gold were to be re-valued to say 50k an ounce and all currencies to be re-valued to a more "accurate" (asset "realistic" rate) we could more easilly have a "gold-backed" world-wide-monetary system. jmHo

OnceWasLost wrote
30m ago
If ALL governments were to 'agree' on a new and fre floating rate, not able to be manipulated, the world could indeed embark on a new era of asset-backed currencies whose collective common-denominator is Gold

tsm wrote
29m ago
My take on the bonds is that they are basically acting as a co-signer. Backed by the GOOD faith of the USA... lol however good that it is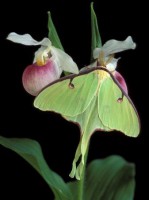 meek92 wrote
26m ago
tsm thats why I am wondering we have screwed the entire planet and we supposedly are not asset/gold backed yet....?
Blondie wrote
23m ago
MEEK I'm thinkin it's one way or the other. We backed cuz it's meaningless, anh, hey what's another billion, or we backed cuz they're going to pay it back. Now, if the loan became effective today, I'm more likely to go with No.. 2. IMHBO

ADMINBILL wrote
14m ago
OFF TO WORK IN A FEW. BE TOLERANT AND KIND TO EACH OTHER AND THE OUTSIDE GURUS.
TurtleIsland1 wrote
1h ago
الغرب الاوسط يحاول تحويل لك أيديولوجية الأمة مغاربي
   
azgirl wrote
1h ago
I only read English
TurtleIsland1 wrote
1h ago
i do that for the benefit of dinardaily and the cheeto eating boy, Kenny who lives in his mama's basement
azgirl wrote
1h ago
Kenny..COME GET your DINNER!!!!
TurtleIsland1 wrote
1h ago
أفعل ذلك لصالح dinardaily والصبي cheeto ماما بلادهالأكل، كيني الذي يعيش في الطابق السفلي
   
Amarok wrote
1h ago
To translate the text put your cursor on it, right click, select Translate from the menu.
azgirl wrote
1h ago
Great, now Kenny knows
DUH>>>>>>>>      LMAOOOOOOOOO



TurtleIsland1 wrote
1h ago
HI, Do you want to have an open conversation about Iraq and whats going on? Here's your chance - you no longer have to be on skype to talk on skype just follow the link below - No email needed. If you are disrespectful you will be removed, so if you don't believe in the RV please do not bother. Click on the link below and follow the instructions and Let's Talk. https://join.skype.com/AlO1dinSbWpN
Blondie wrote
50m ago
T Not the Skype room but that other link. Didn't see anything about Kenny, When you said respectfull, I figured I was disqualified immediately
TurtleIslans1 wrote:If you are disrespectful you will be removed, so if you don't believe in the RV please do not bother.
Excellent example of Dinarland attitudes: if you have a different belief,  it's automatically "disrespectful".

:nonono:
*****************
 "Scum" - Sue Winters
VIP Member





Posts

: 1532

---

Join date

: 2016-04-08


Location

: This other Eden



Similar topics
---
Permissions in this forum:
You
cannot
reply to topics in this forum