ADMINBILL



adminbill


Status: Online
Posts: 541
Date: 1m ago  

| | |
| --- | --- |
| DECEMBER 25, 2016 CMKX UPDATE FROM AL HODGES - GREAT STUFF | |

---






Gentlepeople:  I wish each of you a very Merry Christmas, Happy New Year and joyous holiday season; may you each find your dreams fulfilled in succeeding times.  My very, very best regards to you personally.




Love and Blessings,


Al

Ps: I hasten to add that I will be posting a message on the CMKX boards over the weekend; a copy follows below for your reference.





Hodges and Associates

 

-

 

December 25, 2016

It is the time of year-end holiday celebration; as has become my custom, I wish each and every one of you Happy Holidays and a very, very Happy New Year.  I know many care only about "WHEN," etc., but first let me say a few other things:


1.      As I have said before, "….the Supreme Court Justices are fully aware that the World Global Settlements (WGS), the Global Currency Reset (GCR), and all associated/reliant programs are in the final completion process; therefore, there being no need for the Court to grant Certiorari as a means of keeping the pressure on the politicians who had been so aggressive in delaying this."


2.      I know, understand, and empathize with your angst, frustration and anger engendered by the outrageous delays which have occurred; I feel the same.  However, it is a fact that CMKX is a relatively small part [minute in fact] of the pay-out scheme.  The overall WGS and GCR, with particular focus on the GCR have been the primary cause of these delays; not because of incompetence or similar reasons, but because of the vicious tornados generated by the 'cabal' which have previously been referred to as 'headwinds.'  These people represent the vilest, most intransigent, most contemptible, well-financed forces of evil on the planet.  Although we have in fact won, securing the peace has become a near impossible task.



3.      To put it another way, the World Global Settlements, including the US Dollar Refunding Project, the Global Currency Reset and all the associated/reliant programs are real - they are the instruments of great change - part of a world-wide re-distribution of wealth which includes revaluation [up and down] of a number of countries' currency; and, every country world-wide will abandon fiat currency [which many have already done] and have asset-backed currency pursuant to the 2012 Gold Treaty signed by some 209 countries.  The protocols governing implementation of these various programs have changed quite substantially [and continuously, it seems] as a result of the cabal's interference as has been evidenced by the wholesale departure of many leaders and executives [John Stumpf most recently], and the arrest of thousands of bankers and others for abetting financial fraud.  The estimates of those who will be prosecuted after the completion of these activities, is greatly in excess of 10,000.  As I have said in the past, most of those I have denominated as 'miscreants' have, during these delays, been duly relieved of the money they stole [which has now been recovered by the NBTB].  Many others have been indicted and will face public trial @ The Hague [ala Nuremburg] beginning after January 20, 2017.


4.      The CMKX payments have always been dependent on the completion of the WGS/GCR.  That is because it was long-ago determined that the only correct way to compensate CMKX shareholders, required ensuring that they received their payment in asset backed currency extant with a fair and transparent banking system; trust provisions prevent ANY earlier release.  Although any, and every, delay of a compensating payment to CMKX shareholders seems patently unfair, the simple fact is that we cannot receive our payouts until the financial imbalance in the world has been corrected; this has [obviously] taken much, much longer than anyone ever contemplated.


5.      Why has it taken so long, you ask.  The answer is both simple and extremely complex.  Simply stated, it has taken time to create a new financial system for the World that 209 countries could and would accept; and, it has taken time to ensure that the new system would not be co-opted by the evil forces that have controlled this planet, and the very lives of most, for thousands of years.  As a result of these issues, I can tell you that the 'protocols' for the consummation of events have been changed repeatedly [>100X]; I can also tell you based on personal knowledge that "receipt of ER" deliveries have been scheduled at least 15X in recent months, only to be delayed by some new action from the 'miscreants.' 
 
I can further advise that, as Benjamin Fulford and others have reported, the cabal miscreants are now all but 'disappeared.'


The WHEN is not an easy thing to define; this, for several reasons which I am not allowed to discuss as I am constrained by attorney-client privilege and security considerations.  What I can say is: 1. I am advised that the next step should have become publicly known by the time you read this, as the intent for some time has been to have that step complete before Christmas;
 
2. Gold is, based upon my information, present in the US Treasury to back the US Dollar;
 
3. US currency will not become officially asset backed until "receipt of ER" deliveries have been made and a minimum of 24 hours has elapsed, pursuant to the written terms of the Gold Treaty; 3. The "receipt of ER" deliveries actually determine the world-wide effectiveness of the treaty;
 
4. I have been told that the initial payment* to CMKX shareholders will be forthcoming within a few days to several weeks immediately after these "receipt of ER" deliveries.


Denouement is in fact in process and, actually quite close to finality.  Accordingly, please do not spend the next days fretting and worried about the apparent lack of concern the world and its minions have for your plight and your penury.  You have in fact won, and proof of same shall be yours sooner than you believe.  Have a wonderful experience with your family, friends and associates, and enjoy every moment of this precious time.  HAPPY HOLIDAYS TO EACH OF YOU.




BLESSINGS,


Al Hodges




Blondie wrote
6m ago

I endourage all of you to read what ADMIN just posted regarding CMKX. This is absolutely HUGE. I couldn't sleep at all last night after reading this.

Blondie....  Are you sure it was the CMKX article that kept you awake and not RayRat?  

On Open Mic earlier, Ray was talking about the number of women who have him on their minds at night.

Ssmith

GURU HUNTER





Posts

: 20038

---

Join date

: 2012-04-10



US v. John Edwards et al (CMKM)
The public is reminded that an indictment contains only charges and is not evidence of guilt. The defendants are presumed innocent and are entitled to a fair trial at which the government has the burden of proving guilt beyond a reasonable doubt.
Defendants: John Edwards, Jeffrey Turino, Urban Casavant, Nickolaj Vissokovsky, Melissa Spooner, Helen Bagley, Jeffrey Mitchell, Brian Dvorak, Ginger Gutierrez, James Kinney
A false rumor has circulated that confuses the criminal prosecution in the District of Nevada (United States v. John Edwards, et al., 2:09-CR-00132-RLH-RJJ) with a civil suit out of the Central District of California that has now been dismissed (David Anderson, et al., v. Christopher Cox, et al., 8:10 –CV-00031-JVS-MLG). There are many variations of this rumor. However, in short, the Anderson civil case is not related to the Edwards criminal case. In Anderson, the plaintiffs allege that the SEC and other agencies of the U.S. Government conducted a sting operation against "illegitimate brokers, dealers, market makers, hedge funds, and other persons and entities that had engaged in naked short selling of CMKM Diamonds Inc. stock." Anderson Rev. First Amended Complaint, p. 17, para. 48. Essentially, the Anderson case involved allegations against an entire industry. In contrast, the superseding criminal indictment in the Edwards case charges a more clearly defined group of defendants: insiders at one company (CMKM) and people who enabled them.
Additionally, in the course of investigating and litigating the Edwards criminal case, government personnel in the District of Nevada have not encountered any evidence indicating that a government agency conducted a sting operation against naked short sellers of CMKM stock. Government personnel in the District of Nevada have also not come across any evidence of any settlement fund (much less any settlement fund with trillions of dollars) potentially available to pay possible claims of CMKM shareholders. The criminal investigation in the District of Nevada resulting in the United States v. John Edwards, et al., indictment involved no sting operation.
We hope this statement clarifies the differences between United States v. John Edwards, et al., with the facts alleged in David Anderson, et al., v. Christopher Cox, et al. The public is reminded that defendants are innocent until proven guilty. Thank you.
Scheduled Court Hearings
Status Hearing - May 15, 2017 @ 1:30pm
Trial Date - May 23, 2017 @ 9:00 am
(Nickolaj Vissokovsky will not get a court date until he makes his initial appearance in Nevada)
Victim Letter

[url=https://www.justice.gov/usao/nv/downloads/cmkm/lv_info and assistance for victims and witnesses brochure.pdf]Information and Assistance for Federal crime victims and witnesses brochure[/url]

[url=https://www.justice.gov/usao/nv/downloads/cmkm/CMKM Indictment News Release.pdf]Press Release[/url]

Restitution Information

[url=https://www.justice.gov/usao/nv/downloads/cmkm/cmkm_second _superseding_indictment.pdf]Second Superseding Indictment[/url]

On March 24, 2010, the grand jury returned a sealed Second Superseding Indictment which added the following defendants: Jeffrey Turino, Nickolaj Vissokovsky and Jeffrey Mitchell. In addition, several new charges were added, alleging that certain defendants engaged in a conspiracy to conduct an enterprise engaged in a pattern of racketeering activity, a conspiracy to sell unregistered securities and to commit securities fraud and a conspiracy to commit money laundering. On May 6, 2010, the Second Superseding Indictment was unsealed.
[url=https://www.justice.gov/usao/nv/downloads/cmkm/CMKM Superseding Indictment.pdf]Superseding Indictment[/url]

The superseding indictment in United States v. Edwards, et al., alleges as follows: the defendants combined and conspired to perpetrate a fraud involving the issuance and sale of CMKM stock over a period of several years. Hundreds of billions of shares of CMKM stock were sold to thousands of investors during that span. Investors in CMKM are invited (but not required) to complete the following questionnaire. The questionnaire solicits information pertaining to this case for purposes of enabling prosecutors to confer with and receive information and opinions from victims of the CMKM scheme. Please note that while the completed questionnaires will not be publicly accessible, relevant information may be disclosed to the court and/or defense counsel in accordance with the Federal Rules of Criminal Procedure and other laws.
https://www.justice.gov/usao-nv/victim-witness-assistance/us-v-john-edwards-et-al-cmkm
*****************

RamblerNash

GURU HUNTER





Posts

: 18351

---

Join date

: 2015-02-19



40,000 investors lose $64m in CMKM Diamonds stock scheme
The Securities and Exchange Commission has filed charges against CMKM Diamonds, accusing the former junior explorationist of fraud in a $64 million scheme.
Dorothy Kosich    /   9 April 2008 02:10
CMKM Diamonds was a penny stock that rarely traded above 2 cents a share, run out of a living room in the gambling Mecca of Las Vegas, Nevada.

Yet, the pink-sheet listed company, which claimed to be in the diamond and gold business, would develop a devoted shareholder following that ultimately lost millions of dollars, who were fooled by the power of promotion.

CMKM claimed it had acquired several Saskatchewan mining claims in the Fort a la Corne area. According to a complaint filed by the SEC this week, the actual mineral value of those claims was obscured by a scheme that might have astonished even P.T. Barnum in its scope and breadth.

Company CEO Urban Casavant managed to take in $53 million selling 259 million shares from 2003 to 2005. The SEC says he generated investor interest by using false press releases, distributing news stories in which an investment pitch has been inserted, utilizing Internet chat boards (especially PalTalk), and entering "funny car" race events across the U.S.

He even managed to convince a former top executive for billionaire Howard Hughes, Robert Maheu, a former FBI agent, to serve as co-chairman of the CMKM board and as chairman of the audit committee.

The SEC filed a civil suit this week in U.S. Federal court against 14 defendants involved in the reportedly illegal issuance and sale of unregistered stock of CMKM Diamonds. The commission claims that John Edwards, the scheme's mastermind, Urban Casavant and their nominees sold their shares into the public markets for at least $64.2 million in profit, "much of
which was paid to Cassavant to support his extravagant lifestyle." The SEC believes Edwards profited by $26.4 million through sales from a single broker-dealer, Casavant profited by about
$31.5 million, and Casavant's nominees pocketed about $6.3 million.

The agency said 40,000 investors purchased CMKM stock from January 2003 through May 2005 without knowing Casavant actually ran CMKM out of his house, and that the company's primary activity "was to issue and promote its own stock." In court documents filed in Las Vegas, the SEC blamed "the combination of false information about the company and substantial trading volume, facilitated by sales in an unregistered distribution" for inducing these investors to buy the stock.

Canada StockWatch reported in 2004 that Hal Engel of WillyWizard.com, a financial news media investor's hub, "was an early cheerleader" and promoter of CMKM, as well as The
Green Baron group, which called CMKM "the stock plan of a lifetime." Christian Traders also spread the good word about CMKM. A virtual chat room called Sterling's New Classroom on PalTalk was crowded to overflowing with its contingent of CMKM shareholders, according to StockWatch.

Casavant even literally formed an investment "vehicle", CMKXtreme. This team of motorbike, truck and funny car races traveled across the United States to a series of monthly races, advertising CMKX, CMKM's stock symbol. Ironically, car race fans would prove a lucrative audience for the erstwhile promoters to pluck clean. "Hundreds of CMKM shareholders attend the races and visited the CMKM-sponsored tent, where they could study a map of CMKM's alleged mineral claims, watch a video loop of CMKM's purported drilling work, and meet and greet Casavant and his family," according to the SEC.

CMKM's transfer agent, 1st Global Stock Transfer, which was owned and run by Helen Bagley, "issued sheaves of unlegended stock certificates," which the SEC says were deposited by Edwards and others with various broker-dealers, including NevWest Securities Corporation and its employees, Anthony Santos, Sergei Rumyantsev and Daryl Anderson, who sold the shares into the market.

"Promptly after selling CMKM stock, Edwards and the others wired the proceeds to a series of bank accounts, providing large sums to Casavant, and used the money for various purposes including paying gambling debts, investing in real estate, and generating more shareholder interest," according to the SEC.

As New York Times Chief Financial Correspondent Floyd Norris noted in September 2006, CMKM even managed to wring a considerable amount of publicity by hiring Robert Maheu, the former FBI agent who worked as chief of Nevada operations for Howard Hughes. However, Maheu later told an administrative law judge that he did not know how many employees CMKM had or what they did. He had admitted he had never visited the company's offices, therefore, presumably never visiting Casavant's Las Vegas home.

On March 3, 2005, the SEC ordered a 10-day trading suspension and began an administrative proceeding to revoke the registration of CMKM stock. Ironically, individuals behind the CMKM fraud continued to sell stock the day after an evidentiary hearing made public substantial negative information about the company. By October 2005, the commission revoked the registration of CMKM stock, effectively ending public trading.

Urban Casavant currently lives in Canada. John Edwards is a British Citizen who no longer lives in Las Vegas, but still conducts his business activities through several dozen corporate entities, according to the SEC.

Ginger Gutierrez served as Casavant's personal assistant and secretary. James Kinney sold substantial quantities of CMKM stock and transferred a large part of the proceeds to Casacant-controlled accounts through Part-Time Management, a shell corporation he jointly controlled with Gutierrez.

Boca Raton, Florida, couple Anthony and Kathleen Tomasso acted as nominees for Edwards and sold CMKM stock on his behalf.

Brain Dvorak, now living in Boulder, Colorado, served as the Las Vegas attorney for CMKM, and "prepared hundreds of bogus opinion letters supporting the issuance of purportedly unrestricted CMKM stock" and also operated the now defunct website www.144opinionletters.com, according to the SEC.

From the period of November 2002 through 2005, the SEC says CMKM increase the number of its authorized shares five times, from 10.5 billion to a stunning 800-billion shares.

By March 2007, Casavant resigned all of his roles at CMKM and appointed a shareholder to take his place. The SEC says the company "currently has no operations or assets of significant value."

Last month, Kevin West, now CEO, President and Chairman of CMKM Diamonds, wrote in a shareholder letter, "I must say that my seven months as interim CEO was not a good experience. …The facts uncovered since accepting the job as permanent CEO have also proven quite a different story to the ones I was being told [by Casavant and Michael Williams] and a whole new set of facts came to light."

West said he has made contact with many of the law enforcement agencies and regulatory bodies investigating the company. He also provided numerous files and documents "which contained information that I believe may be of some help to government investigators. It should come as no surprise that there are criminal investigations and SEC enforcement investigations that have been ongoing in CMKM for several years now."

He warned that current and potential future shareholders should not hold hope for an eventual payout from these investigations and legal actions.

"While it is our plan to eventually return to a trading status of some kind, we cannot even contemplate becoming publicly traded in any form until we can build a real business that has tangible assets, a full board of directors, a management team and a business plan that has foreseeable revenues. In other words…a real business," West declared. The company is now
operated out of Texas.

Meanwhile, on April 7, the SEC charged CMKM, Casavant, Edwards, Gutierrez, Kinney, the Tomassos, 1st Global, Bagley, NevWest, Anderson, Rumyantsev, Santos and Dvorak with violating Section 5 of the Securities Act by participating in an unregistered distribution of securities. CMKM and Casavant were also charged with violating the antifraud provisions of the Securities Exchange Act. The commission also charged Casavant with aiding and abetting CMKM's violations of the Securities Act.

The agency seeks a permanent injunction against all the named defendants, and numerous other orders and prohibitions. The commission said its investigation is continuing.
http://www.mineweb.com/archive/40000-investors-lose-64m-in-cmkm-diamonds-stock-scheme/
Last edited by Ssmith on Sun Dec 25, 2016 1:21 pm; edited 1 time in total

Ssmith

GURU HUNTER





Posts

: 20038

---

Join date

: 2012-04-10



Flowerman wrote
14m ago
Blonde...what is the CMKX? Never heard of it before...
Blondie wrote
1m ago
FLOWER It was a public company which held diamond mining claims. Traded on the pink sheets back in 2004. Al Hodge, on behalf of the shareholder filed a lawsuit against the "government" eal and prevailed. Long story but it is real.
Blondie wrote
25s ago
STARDOT You have no clue what you're talking about. CMKX was not internet saga. Do some homework!

Ssmith

GURU HUNTER





Posts

: 20038

---

Join date

: 2012-04-10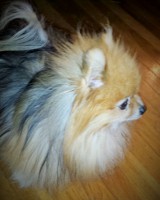 TED1016 wrote
32m ago
Hello folks I hope everyone is doing well this morning or at least as well as possible considering the current wait an see mode.
Haloheal wrote
16m ago
Happy Holidays to all !!!! we sure learned a lot during this process and patience was one of them . May many Blessings ,good health and love be yours now and forever !❤️


Ssmith

GURU HUNTER





Posts

: 20038

---

Join date

: 2012-04-10




Gurus just love people like theGraceMan.  No common sense, gullible, naive, no critical thinking skills are the perfect target for scammers.

theGraceManI was always skeptical of CMKX until someone posted a video of Obama answering a question related to when CMKX stock owners would get paid. Obama explained the situation quite well. . . . . but did not act like he had any say in what the SEC was doing.
crimsontide

Graceman u know that skit with Obama was a fake about cmkx


theGraceManOops, no I did not. . . .





Ssmith

GURU HUNTER





Posts

: 20038

---

Join date

: 2012-04-10




UPDATE: The 'public event' was the public release of the so-called 800 numbers, which was originally scheduled for December 24 @ mid-night; it did not happen at that time due to a power glitch which occurred at the moment of attempted release, so I have been advised. Stand by, as this could now occur at any moment. Best regards.

Al Hodges

Post by alch11 on 29 minutes ago
Bingo - I too pray for him, and all the others who demand to be "shown" as is if they were all in fact born and trained in Missouri. I pray for them not because they are wrong [because they are not wrong] but rather that they continue to be actively concerned enough to stay involved until payment is in hand; it will serve as a very instructive growth period for each of them. By way of explanation the 800#s relate only to the imminent Global Currency Reset. As I have suggested in the past, it represents a public event by which CMKX s/h's can receive some notice of the nearness of receipt of their first payment. Unfortunately I am prohibited from discussing MCs payment schedule directly; I have offered the only signpost that I can find which seems helpful. In point of fact, I am able to tell you that the current protocol requires the payment to MC and the public release of the 800#s to be coincident. Please continue to maintain your good wishes and love your fellow shareholders, one and all.

Blessings,
Al Hodgeshttp://cmkxunofficial.proboards.com/thread/12209/posting-ah-on-tramps-board


Ssmith

GURU HUNTER





Posts

: 20038

---

Join date

: 2012-04-10




---

Permissions in this forum:

You cannot reply to topics in this forum


Who is online?

In total there are

105

users online :: 2 Registered, 0 Hidden and 103 Guests :: 2 Bots

Jjp5576

,

RamblerNash

Most users ever online was

2065

on Mon Apr 09, 2012 5:34 pm