$500 deposit for Wing-it Club members and balance can be paid post-RV! LMAO!
No RV, then you just threw $500 away! Plus expenses!
Masters Trust go from $5,000 to $8,500 in January.
Garry and Psyc-IKO Ward are going to leave!
Psyc-IKO Ward: Calls are repetitious for just bringing HOPIUM!
Website and Twitter account will still be up for Hysterical purposes!
Garry: There's a lot of INTEL out there, but nothing worthy!
Psyc-IKO Ward: Hopium is great and everybody needs it!
Psyc-IKO Ward: Be aware of who comes in to fill the void when they leave!
Garry: My pleasure to bring you the roller coaster ride!
Garry: Team Yosef, Team Clark, Team Mnt. Goat...We are all the same team! All the same garbage!
Psyc-IKO Ward: India voided 86% of their currency. Not valid after January 1. Just like ZIM!
Psyc-IKO Ward: It's all BS and at Wing-it we take educated guesses!
Garry: Announcement. Soil Dude lost Bend, Oregon Ladies phone number! Bend, Oregon Lady, please call Soil Dude!
Garry: My ears are hurting!
Psyc-IKO Ward: Completely walk away from a problem!
Garry: "I'm just the flavor of the month and the flavor has run out"
Garry: "I apologize"
http://events.instantteleseminar.com/?eventid=92032572
*****************
GURU HUNTER





Posts

: 19642

---

Join date

: 2015-02-19



VIP Member





Posts

: 336

---

Join date

: 2016-07-22


Age

: 62


Location

: Texas



*****************
GURU HUNTER





Posts

: 19642

---

Join date

: 2015-02-19



006 wrote
1h ago
Wingit is shutting down at the end of the year
Reign of Heaven
wrote
1h ago
006 then they amended to say that it might be a break
006 wrote
1h ago
Lol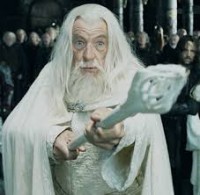 Wizofog14 wrote
11s ago
Sounds like wingit is fading out of guru status

Reign of Heaven wrote
moments ago
wiz they really said they are taking jan off

gretah wrote
6m ago
I'm going to miss Iko. His practicality calms me down.

scotchie wrote
11m ago
Perhaps after the first of the year, someone else will start calls?

drivingncrying wrote
10m ago
Ya Blano will start back up

Tapco57 wrote
16m ago
Will we need calls after the first??

Wizofog14 wrote
15m ago
It's amazing the pattern of gurus coming and going. Will this ride ever end

Amazing isn't it?  Check this out:  https://www.dinardaily.net/t59128-11-25-2011-five-years-ago-in-dinarland



drivingncrying wrote
6m ago
Is everyone looking these Gu

y

s up

006 wrote
7m ago
The last caller on the wingit call today stated she has tons of boots on the ground contacts in iraq and she said the incontrovertible dinar is 1.00 plus and lower denomination bills are being used

006 wrote
7m ago
In country

Grandma wrote
4m ago
I really wonder what is going on. Things just don't seem right to me. Big secrets are not good for anyone.

scotchie wrote
38m ago
Why is Wingit cutting down calls, and stopping them in Jan?

Wellthvision wrote
37m ago
Yes for dec but taking January off then they will see after that

Snake wrote
36m ago
From what Wiz reported they are getting tired but have not listened to their call as yet

Wellthvision wrote
35m ago
That is true. They also said that there is not a lot of new news so this is the right time to take a break. They also said that is no way are they saying the event we wait for is being delayed etc, just that they need a break

Snake wrote
34m ago
Based upon their last call appeared to be a little tension between host and wing-man from a political point of view but again just imo

taxmom wrote
33m ago
They may have a difference of opinion, but they are ok with each other.

taxmom wrote
31m ago
I briefly talked to Gerry about it.

Snake wrote
31m ago
Have never drank a Blue Moon but know lots of Rednecks

taxmom wrote
29m ago
I tried one Blue Moon. I prefer a different brand. Rednecks can be sweethearts.

yarcrafterjim wrote
29m ago
Hey Snake, just signed for kicks. Blue Moon is popular up here, really popular. But not my favorite.

Snake wrote
28m ago
You are sure welcome to my share best thing about Red Necks is we are consistent

lostnq8 wrote
20m ago
I think Gerry is not too encouraged by the latest intel. I don't know for sure but I think he is bowing out slowly.

---

Permissions in this forum:

You cannot reply to topics in this forum


Who is online?

In total there are

139

users online :: 1 Registered, 0 Hidden and 138 Guests :: 2 Bots

claud39

Most users ever online was

2065

on Mon Apr 09, 2012 5:34 pm