ADMINBILL

Status: Online
Posts: 441
Date: 7m ago  

| | |
| --- | --- |
| MONDAY, NOVEMBER 7, 2016 (0725) | |

---






NEWS FROM AOP YESTERDAY WAS SIMPLY THAT WE REMAIN ON TRACK WITH THE STANDARD BUMPS IN THE ROAD THAT MOVE IT OUT OR CONTINUE THE CONFUSION. SEVERAL REPORTS SATURDAY AND YESTERDAY THAT WE WOULD SEE THIS THEN OR TODAY BUT I DID NOT PUT THAT INFORMATION OUT. MUCH INFO THAT COMES OUT IS WISHFUL THINKING FROM BANKERS IMO.

Ssmith

GURU HUNTER





Posts

: 20038

---

Join date

: 2012-04-10



RaginCajun wrote
20m ago
DIDN'T TRUCKERBABE HAVE A FRIEND EXCAHNGE OVER A YEAR AGO
dreamer wrote
20m ago
A dinar buddy sent me this video & imo Is very positive for those of us who hold ZIM currency. just thought i would share with my TNT family https://youtu.be/i1vbweaLffM
dreamer wrote
19m ago
From TNT next door. Interesting...

Ssmith

GURU HUNTER





Posts

: 20038

---

Join date

: 2012-04-10



ADMINBILL wrote
15m ago
TOMORROW IS A VERY IMPORTANT DAY FOR THE FUTURE OF THE USA. I CHALLENGE LEGAL VOTERS TO TAKE OFF YOUR ROSE COLORED GLASSES AND LOOK AT ALL FOUR PRESIDENTIAL CANDIDATES. REVIEW THEIR STATED GOALS, PLATFORMS AND PROMISES THEY ARE MAKING TO THE AMERICAN PEOPLE.
ADMINBILL wrote
14m ago
REMEMBER TOO THAT YOUR VOTE TOMORROW OR YOUR ABSENTEE BALLOT WILL NOT A DIFFERENCE NOW AND MANY YEARS INTO THE FUTURE. YOUR CHOICE NOW WILL DIRECTLY AFFECT YOUR CHILDREN AND GRANDCHILDREN. LOOK AT THE BACKGROUND OF EACH CANDIDATE TO DETERMINE THEIR OVERALL QUALIFICATIONS. WHAT HAVE THEY EACH ACHIEVED? HOW MANY JOBS HAVE THEY CREATED?
ADMINBILL wrote
15m ago
WHAT QUALIFICATIONS DO THEY HAVE TO LEAD THE CORPORATION OF THE UNTIED STATES? HOW IS THEIR HEALTH? WHICH CANDIDATE HAS THE MOST QUALIFIED VICE PRESIDENTIAL CANDIDATE ON THEIR TICKET? MOST IMPORTANTLY - WHO WILL CREATE A BIGGER DIVIDE BETWEEN CITIZENS AND WHICH WILL NOT? THERE ARE 4 MAJOR CANDIDATES. MAKE A WISE DECISION.
lostnq8 wrote
6m ago
Admin says we need to limit post to 90 or less on each page. It has been hanging up all day.
ADMINBILL wrote
5m ago
I SET THE LIMIT TO 90 BUT IT HAS MADE NO DIFFERENCE. I SUSPECT IT IS ACTIVEBOARD MISBEHAVING AGAIN

Ssmith

GURU HUNTER





Posts

: 20038

---

Join date

: 2012-04-10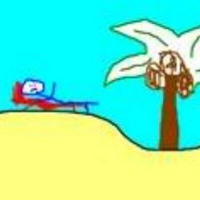 scotchie wrote
5m ago
I do not believe a higher power, whatever you call it, will have anything to do with the election, the RV of the dinar, and other matters discussed here
ADMINBILL wrote
2m ago
SCOTCHIE - NEITHER DO THE CLINTON'S IMO
ADMINBILL wrote
2m ago
BELIEVE IN A HIGHER POWER OTHER THAN THEMSELVES THAT IS.

Ssmith

GURU HUNTER





Posts

: 20038

---

Join date

: 2012-04-10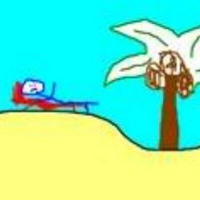 scotchie wrote
7m ago
Yes, Senators were appointed, not voted by the people. Which is better? Term limits would certainly be a plus to keep things moving.
ADMINBILL wrote
6m ago
SCOTCHIE - TRUMP SUPPORTERS TERM LIMITS - HILLARY DOES NOT.
yarcrafterjim wrote
5m ago
I have to out and get some more salmon because I promised AdminBill I'd bring a bunch for him at RC rodeo post-RV
ADMINBILL wrote
4m ago
JIM - AND I HAVEN'T FORGOTTEN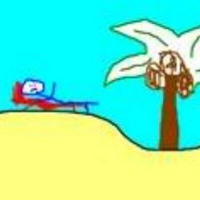 scotchie wrote
3m ago
By Constitutional Amendment
ADMINBILL wrote
3m ago
SCOTCHIE - YES, AND STATE CONTITUTION
yarcrafterjim wrote
3m ago
Bill, since the RV is taking so long, I've been eating YOUR supply of salmon from MY freezer.
ADMINBILL wrote
3m ago
JIM - THAT IS A LOW BLOW BUDDY

Ssmith

GURU HUNTER





Posts

: 20038

---

Join date

: 2012-04-10



---
Permissions in this forum:
You
cannot
reply to topics in this forum