POOFness for NOV 2: MID-WEEK BY ZAP from 'The Office of Poofness'
Posted By: hobie [Send E-Mail]
Date: Wednesday, 2-Nov-2016 20:00:06
Hi, Folks - Received via e-mail: =====

Subject: Mid-Week by ZAP from 'The Office of Poofness"
From: "The Office of Poofness" <2goforth@humanus.ca>
Date: Wed, November 2, 2016 7:30 pm ZAP SAYS

HI ALL IN AN INTERESTING DEVELOPMENT,




CERTAIN INTELLIGENCE AGENCIES HAVE DISCOVERED THAT SOME FACTIONS THAT ARE EITHER CABAL CONNECTED (DOUBTFUL) OR JEALOUS (PROBABLE) HAVE HACKED EMAILS AND CELL PHONES TO FIND OUT DETAILS OF OUR FUNDING PROCESS. THEY HAVE MANAGED OVER THE LAST WHILE TO PLACE ENOUGH ROADBLOCKS AND OTHER NASTIES TO DELAY OUR FUNDING.



AHAHAHAHA

YEAH RIGHT!!!





THIS DEVELOPMENT WAS SURPRISING

NO NOT SURPRISING AT ALL! MOST EXPECTED ACTUALLY!!

AS WE ALL THOUGHT THAT THIS PROCESS WAS SECURE. NOW IT ALL MAKES SENSE. THE AGENCIES WENT TO WORK AND IDENTIFIED THESE PEOPLE AND CONFRONTED THEM WITH A VERY DISTINCT THREAT OF TAKING THEM OUT OF THE EQUATION IF THEY CONTINUED. THEY STOPPED. WE HAVE NOW RECEIVED INFORMATION THAT OUR FUNDS ARE BEING PROCESSED, AND WILL BE SENT TO OUR ACCOUNTS EARLY NEXT WEEK TO BEGIN THE INFRASTRUCTURE.



THE LATENESS OF THESE TRANSFERS ARE A RESULT OF THIS REALLY NASTY ACTION AGAINST THE TRUST AND US, AND SOME FINAL COMPLIANCE ISSUES THAT HAD TO BE ADDRESSED AT THE LAST MOMENT BUT WE DO HAVE A FIRM SCHEDULE NOW. THE FUNDS WILL ARRIVE BEFORE THE ELECTIONS. WE ARE NOW SHIFTING ALL OUR ENERGIES FROM STAYING ALIVE DAY BY DAY TO GETTING TO WORK ON THE PRELIMINARY REAL ESTATE AND LEASE CONTRACTS FOR OUR OFFICE SPACE.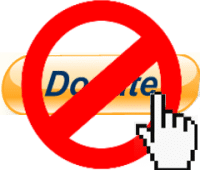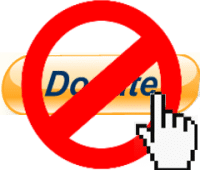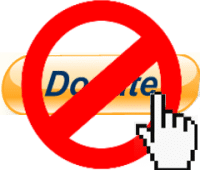 PLEASE REMEMBER WE DEPEND ON YOU TO SURVIVE UNTIL THE FUNDS ARRIVE, AND YOUR HELP IS ABSOLUTELY CRITICAL TO OUR EFFORTS FOR OUR HUMANITY. THE DOCUMENTS RECEIVED TODAY TELL THE TALE OF THE TAPE, AND THE FUNDS WILL FINALLY ARRIVE IN OUR ACCOUNTS.



IN WORLD MATTERS, THE RV THAT HAS BEEN TOUTED BY MANY ON THE INTERNET AS BEING DONE, ABOUT TO BE DONE, OR WILL BE DONE AT SOME TIME,



INCLUDING BY YOU JUST A FEW DAYS AGO!!






WITH TIMES GIVEN WITH PRECISION, HAVE ALL COME AND GONE. IT SEEMS ALMOST LIKE A CRAP SHOOT,



OR JUST PLAIN CRAP LIKE MOST EVERYTHING THAT YOU REPORT



BUT THE REAL BOTTOM LINE IS THAT IT WILL HAPPEN WHEN THEY DECIDE TO DO IT AND THEY WILL NOT GIVE THE EXACT TIMING. SPECULATION IS A TRUE HOBBY IN THIS MATTER. BUT WHEN THE TIME COMES AND YOU ARE EXCHANGING, JUST REMEMBER THOSE KETCHUP SANDWICHES YOU HAD TO EAT FOR A WHILE, AND BE COMPASSIONATE TO THOSE LESS FORTUNATE AND GIVE THEM A HELPING HAND. THERE IS NOTHING MUCH TO SAY PAST THIS INFORMATION THIS WEEK EXCEPT MAYBE TO HAVE SOME FUN AND DISSECT THE CANDIDATES FOR PRESIDENT VIS-À-VIS BOZO THE CLOWN, BUT OTHERS ARE DOING A BANG-UP JOB OF THAT SO THERE IS NO NEED. WOULD BE MUCH FUN THOUGH. SNUFFLES AND MISS PHIPPS HAD A VOLUME OF THINGS TO SAY, BUT THAT WOULD OVERLOAD THE SERVERS. GOD BLESS AND KNOW YOU ARE LOVED BEYOND BEYOND. BIG HUGS. IN RESPONSIVE GRATITUDE. LOVE AND LIGHT
IN OUR SERVICE
ZAP



"GOD IS; I AM; WE ARE"
"BE GOOD, BE LEGAL, TELL TRUTH"
NOVEMBER 2, 2016
COPYRIGHT ZAP 2013-2016



CONTRIBUTIONS Thank you for your support as we do our best to keep you up to date. We couldn't do this without your Help. Please go to Paypal.com using the account address: goneforthfornow@gmail.com to support the cause. Please remember to click friends and family when sending. If you are not a member of paypal and sending a donation please send an e-mail to goneforthfornow@gmail.com so we can log you in and send you a Thank You. We appreciate all the help you continue to provide in keeping food on people's tables and medical needs met. With Much Gratitude and Appreciation, Susan Love and Kisses, 'The Office of Poofness" ZAP, Susan and Staff


===== --hobie


Thanks to: http://www.rumormillnews.com
*****************
Out Of Mind
www.oom2.com

Admin





Posts

: 5612

---

Join date

: 2011-08-16


Location

: Woodstock Nation



---
Permissions in this forum:
You
cannot
reply to topics in this forum