ADMINBILL

Status: Offline
Posts: 423
Date: 55m ago  

| | |
| --- | --- |
| SATURDAY, OCTOBER 29, 2016 (7:45AM MDT) | |

---




COLLEGE FOOTBALL DAY IN AMERICA.

OFF TO A WORK MEETING FOLLOWED BY WORK TODAY SO I AM GOING TO OPEN THE CHAT ROOM EARLIER THAN I POSTED IN CASE CASE I DO NOT GET A CHANCE LATER. THE NEWS REMAINS GOOD YET PREDICTED END TIMES COME AND GO AS ALWAYS.

TO ME IT IS TOO EARLY TO BEGIN THE INTERNET GROUP PROCESS SO KEEP CHECKING IN. IF A TWEET CAN BE DONE I WILL DO. THERE WILL BE A STANDARD TEST TWEET LATER THIS AFTERNOON.

ENJOY THE DAY.
GO BEARKATS 
ADMINBILL wrote
51m ago
THE CHAT ROOM IS OPENING EARLY - I AM NOT SURE IF I CAN GET TO IT LATER
GURU HUNTER





Posts

: 20050

---

Join date

: 2012-04-10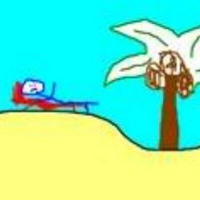 scotchie wrote
51m ago
I may have misunderstood what Bruce and Awake in 3D said about the zim...ie being redemed by Oct 31, either by banks or the govt of Zimbabwe. Would really appreciate someone clearing this up. Thanks
pete wrote
47m ago
Scothcie - I don't know more than you do on it, but it sounded like Bruce was kind of pushiing the Oct 31 date, whereas Awake was speaking more generally about the process of redeeming the Zims, without specifying the date.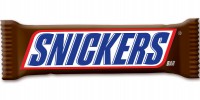 snickers wrote
42m ago
What I got from it was, enough of the zim we hold had to be exchanged BY the 31st in order to fund the NEW zim currency slated to go live on the 1st.
Avon Lady wrote
38m ago
It is hard to know for sure what anything means or understand what were told because so much of what is out there isn't explained. There is so much said that you have to read between the lines to find your answers, right or wrong, were all looking for answers to our questions. So much can't be told .
Avon Lady wrote
35m ago
Adminbill has a hard job . He can tell some not all and I for one sure would not want to be in his shoes. I sure appreciate all that he has done for us.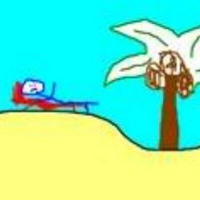 scotchie wrote
34m ago
The govt of Zimbabwe decommission the zim we hold = worthless to them. How could they decommission a currency that is backed by a historical bond? Simple, it is not backed by anything. The new currency will be backed by a bond.
Cltvcoyote wrote
27m ago
Scotchie, The ZIM is a BOND, it has always been a Bond, thus it was printed on BOND Paper.....and China has/owns the actual BOND Materials that th Zim is backed by, i.e., gold, diamonds, oil, rare earth minerals, platinum, etc....
Cltvcoyote wrote
27m ago
Scotchie, that is the OLD 2008 AA Series that I am alking abut, nothing othr than that...
pete wrote
11m ago
Scotchie - I agree with your reasoning, and can't connect any dots to turn "3 rocks" into a million bucks. But I also believe that Bill and Awake are honest, decent guys who believe that there are such dots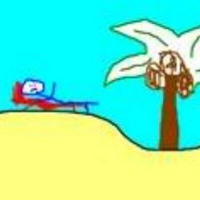 scotchie wrote
7m ago
I read where one member of a Board had hundreds of 100T zim notes. China must be richer than ever imagined.
Reign of Heaven wrote
36m ago
Scotchie I am personally of the opinion that zim is going to work far differently than the rest of the basket. Since it's not a currency I don't see how the banks are obligated to exchange it or abide by certain rules. In other words if you have 1000 100t notes they might require you to keep a large portion of it in the bank is order tonprocess you. The zim isn't on the open market so the ball is in their court.

calgoldy2 wrote
43m ago
I wonder what AdminBill means that....to him t is TOO early for the internet group?
Reign of Heaven wrote
41m ago
CALDER because the timeline was before the election. If you take that right to the wire, and take the old timeline of about 3 days to get all of us first responders through, that would mean we can expect to go around the 5th. We're still a ways out from that.
Reign of Heaven wrote
35m ago
Np. That's my personal opinion btw, Bill didn't say that.
GURU HUNTER





Posts

: 20050

---

Join date

: 2012-04-10



Similar topics
---
Permissions in this forum:
You
cannot
reply to topics in this forum