POOFness for OCT 2: Zip-a-dee-doo-dah
Posted By: hobie [Send E-Mail]
Date: Sunday, 2-Oct-2016 22:20:59
Hi, Folks - Received via e-mail: =====

Subject: Zip-a-dee-doo-dah
From: "The Office of Poofness" <2goforth@humanus.ca>
Date: Sun, October 2, 2016 10:02 pm http://video.search.yahoo.com/yhs/search?fr=yhs-ddc-ddc_bd&hsimp=yhs-ddc_bd&hspart=ddc&p=utube+performingZip-a-dee-doo-dah#id=1&vid=cdc0a9eaa3db9eaadd22d1d978e74d14&action=click Greetings and Salutations: POOF SAID

What is really up for every one is a review of what plans they've made: dust off the intentions; plan a future; look at what is going on in the world; be prepared for surprises, and for requests that you as a receiver are willing to place funds in the hands of those who are willing to make a difference. The issues are more than a few: some are that of rescuing your children or grandchildren, or your neighbors, cousins, church friends and this seems like the easiest way to do your part. Few have taken thought to what it means to create a balance of give and take. Paying it forward is a better plan than
none at all but the truth is that rescuing merely delays when people find a practical path toward what they need to do to get out of a hole or through a dead end or a rut of sorts. Few are asking the right questions of how to be good donors. Buckminster Fuller had some serious philosophy about this;
'You never change things by fighting the existing reality.To change something, build a new model that makes the existing model obsolete. "If all the money in the world was evenly divided between every one, within a few months it would be back where it was " And that is because people have not truly understood the concept of having a money consciousness. In spite of all the prosperity teachings that ring the globe, the law of attraction, the 'how to' manuals and the gurus of all sorts. That stuff has been for others— not for this reader. Not true! Even a little bit of clarity is better than none. And being a hoarder is the other end of this spectrum. That won't work either. The old law of supply and demand still works universally. People feel better when they exchange energy for energy. Be prepared for antagonism when they learn that You
have wherewithal and you did not share — find a way that feels right in your gut. And by the way, GUT stands for "God's ultimate tool." Your gut is is just that— God's ultimate tool. It is smarter than all that information acquired. Learn to listen to it. You are God's ultimate tool. Get smart and dig into ways in which you can be a wise conduit. If you don't like that, I can tell you the alternative isn't good. Watch the way the monies you've been assigned go before you adjudicate the various situations. This is an old agenda but it bears paying serious attention to. Do you have a resource, a solid financial wizard with integrity who can work with you; do you have the makings of a trust document, or a corporate entity; do you have an an advisor of any type that has dealt with monies? Those are the issues that will be required to master the stewardship of significant funds. You have waited this long for a time to play, employ, prepare for a richer life. What are your odds without preparation?...P...

Quote of the day: "Poverty is uncomfortable, as I can testify; but nine times out of ten, the best thing that can happen to a young man is to be tossed overboard and compelled to sink or swim for himself."
— James A. Garfield
SUSAN SAYS Hi Folks, As we move closer and closer to the prosperity programs' deliveries, here's a word of assurance.. Obviously after 20 plus years most of you have probably moved several times and are concerned about whether you will be found or not. It is my understanding there have been people on the change of address issue for years keeping track of our movement. It's not very hard these days to keep track of people's activities through post office address changes, utility bills,etc. For those who have done a good job of crawling under a rock for the past decade or so, there will be an 800# available to those that have been missed the first go around. This 800# will be provided at the time of your appointment to assist anyone you may know that has not received. This would be the time to reconnect with someone in the programs who may be able to provide you with this number once the PP's are out. The number will provide you with a way to contact delivery people and arrange a delivery location. Please don't send me your change of address's for I have no-one to give them to and you will want to take care of your own investment information in a confidential manner. I would also suggest locating any paperwork connected to your investment. I do understand that not everyone saved their Fed Ex receipt. I know you were advised when you first became a participant to keep a copy of your entry and special delivery receipt. It is time to go relocate those documents. For those that no longer have those records for whatever reasons, I'm sure there have been provisions put in place to track your participation. Good Luck, it sounds like it's time for all of us to get ready. S




ZAP SAYS
HI ALL NOW THAT THE PARIS TREATY IS IN EFFECT, AND THE GCR/RV UNDERWAY, THE RUMOR MILL HAS EXPLODED WITH MANY GURUS COMING FORWARD TO GIVE THIS NEWS, DATES, TIMINGS, WHAT TO EXPECT AND SO ON. MOST OF THE INFORMATION IS PRETTY ACCURATE, SO I DO NOT HAVE TO DIVE INTO THAT SIDE BUT ONE THING IS MISSING. AS WE ALL KNOW, BANKERS AT THE HIGH LEVELS HAVE ONE GREAT SKILL HONED OVER CENTURIES. THAT IS THE ART OF STEALING. THEY WILL STEAL GIVEN AN OPENING TO DO SO. ONE VERY INSIDIOUS WAY WORTHY OF THEIR ART, ARE THE OPPORTUNITIES THE RV ITSELF IS PROVIDING. LET ME EXPLAIN. WHEN YOU GO IN TO DO THE EXCHANGE, ONE OF THE THINGS THAT THE BANKERS WILL REQUIRE OF YOU IS A STRICT NDA (NON DISCLOSURE). BE CAREFUL. I SAID THIS BEFORE, AND I WILL GIVE IT TO YOU AGAIN. WHEN YOU SIGN THE NDA, THEY HAVE YOU BY THE SHORT AND CURLIES. WHY? LET'S EXAMINE THIS IN MORE DETAIL. WHEN YOU EXCHANGE, THE AMOUNTS ARE VERY LARGE. BESIDES THE NDA, THE BANKER WILL REQUIRE YOU TO PUT THE MAJORITY OF THE MONEY INTO SOME TERM DEPOSIT OF SAY 60 OR 90 DAYS OR MORE. WHEN YOU GIVE THE BANK SUCH AUTHORITY OVER YOUR MONEY (AND YOU DO) IT BECOMES THEIR MONEY AND THEY INVEST IT INTERNALLY AND USE IT AS THEIR OWN BECAUSE THE CONDITIONS OF A TERM DEPOSIT ARE SUCH THAT YOU GIVE THEM FULL POWER OVER YOUR MONEY SO THEY CAN USE IT TO MAKE MORE MONEY AND PROVIDE YOU WITH SOME INTEREST. THIS IS NORMAL. NOW, WHAT ARE THE BANKS GOOD AT DOING? STEALING.



TAKES ONE TO KNOW ONE EH JERZY?



Enlarge this image Click to see fullsize



WHEN YOU PUT IN ANY SUBSTANTIAL DEPOSIT, IF IT GOES TO AN INTEREST BEARING ACCOUNT, IT BECOMES THE BANK'S MONEY. IF YOU CREATE A NON INTEREST BEARING CUSTODIAL ACCOUNT, THEN THE BANK'S ABILITY TO STEAL THE MONEY IS SHARPLY CURTAILED. IN PREVIOUS HISTORY, WHEN PEOPLE DEPOSITED LARGE AMOUNTS IN THE TENS OF MILLIONS, OR GOLD, THE BANKS USUALLY FOUND INNOVATIVE WAYS OF KEEPING THE MONEY IN THEIR BANK AS LONG AS POSSIBLE, OR FOREVER. FOR EXAMPLE, UBS WAS FAMOUS FOR KILLING GOLD DEPOSITORS. ANOTHER TRICK THEY DID WAS TO DO A DEPOSIT, GIVE THE FELLOW HIS DEPOSIT DOCUMENTS, THEN JUST BEFORE HE LEFT THE BANK, A BANKER WOULD RUN TO HIM JUST AS HE WAS LEAVING AND SAY THAT HE NEEDED TO STAMP A DOCUMENT. THE FELLOW WOULD GIVE HIM ONE OF THE DEPOSIT DOCS, THE BANKERS WOULD STAMP OR DO A PUNCH HOLE SOMEWHERE ON THE DOC, AND THE FELLOW WOULD LEAVE. WHEN HE CAME BACK TO THE BANK TO RETRIEVE HIS DEPOSIT OR USE IT, THE BANK WOULD SAY HE HAD INVALID DEPOSIT DOCUMENTS BECAUSE OF THE STAMP OR THE PUNCHED OUT HOLE. HE LOST HIS MONEY. THE CREATIVE WAYS OF THEFT FROM MURDER TO BANK DOCUMENTS HAVE BEEN A HALLMARK OF BANKS, BUT JUST AS EASY IS THEIR PENCHANT OF FREEZING THE FUNDS ON DEPOSIT SO YOU CAN NOT GET THEM BACK, AND RUNNING THE DEPOSITOR THROUGH VARIOUS HOOPS FROM "STALE DATED" DOCUMENTS, TO NOTARY REQUIREMENTS THAT DRAG ON AND ON, TO COMPLIANCE REVIEWS THAT CAN LAST FOR MONTHS OR YEARS, OR ANY NUMBER OF WAYS THEY CAN LEGALLY HANG ON TO YOUR MONEY FOR AS LONG AS POSSIBLE. WHY DO THEY DO THIS? BECAUSE THE LONGER THEY CAN HANG ON TO YOUR MONEY, THE MORE MONEY THEY HAVE ON THEIR BALANCE SHEET TO PLAY WITH AND TAKE TO TRADE. SO, YOU HAVE GONE TO EXCHANGE, SIGNED THE NDA, AND DID UP A TERM DEPOSIT, AND STARTED TO USE THE LITTLE BIT THAT THE BANK PUT INTO YOUR CHEQUING ACCOUNT AND ALL IS WELL, RIGHT? WELL….DOWN THE ROAD, YOU WANT TO TAKE SOME MORE OUT. SO YOU WAIT FOR THE TERM DEPOSIT TO MATURE, AND FULLY EXPECT TO USE THE FUNDS FROM THERE. THE TIME COMES, YOU GO TO THE BANK FULLY EXPECTING YOUR TERM DEPOSIT TO BE RELEASED AND YOU CAN USE THE MONEY. THEN THE BANK SAYS THERE IS A SMALL ISSUE, AND IT SHOULD NOT TAKE MORE THAN A DAY OR TWO TO CLEAR UP AND YOU CAN USE YOUR MONEY, AND THEY ASK YOU TO SIGN A DOCUMENT…MAYBE AN ACKNOWLEDGEMENT OR WAIVER OR SOMETHING THAT YOU FEEL OK WITH TO SIGN. THEN YOU COME BACK A COUPLE DAYS LATER ONLY TO FIND THAT THERE ARE MORE ISSUES, AND THE BANK REQUIRES MORE TIME TO RELEASE YOUR MONEY. YOU ARE NOW IN THE BANK SEQUENCE OF STALL TACTICS THAT PREVENT YOU FROM USING YOUR MONEY. YOU SEE THE PLAY, AND YOU GET DISSED. YOU GO TO A LAWYER AND RETAIN HIM TO HELP WITH RETRIEVING YOUR MONEY. AT THIS POINT YOU HAVE JUST LOST ALL YOUR MONEY BECAUSE (GUESS WHAT) YOU SIGNED AN NDA, AND YOU VIOLATED IT BY TELLING SOMEBODY…THE LAWYER. THE BANK LAUGHS ALL THE WAY TO THE BANK (NO PUN). THERE IS ONE SCENARIO THAT WOULD WORK, SO BE CAREFUL. ONE DEAR SISTER TOOK HER DINAR BACK FROM ONE OF THE GROUPS BECAUSE OF THE NDA THING. SO DID A BROTHER OF MINE THAT WORKS WITH THE CHINESE FAMILY. I AM NOT TELLING YOU TO DO THE SAME, I AM JUST GIVING YOU EXAMPLES YOU SHOULD BE AWARE OF, AND THE DECISIONS MADE BY OTHERS. MY SISTER TOOK HER DINAR TO A BANK THAT OFFERED HER SERVICES WITHOUT AN NDA AND SHE IS HAPPY WITH THE STRUCTURE. THEY DID UP A NON-INTEREST BEARING CUSTODIAL ACCOUNT FOR HER USAGE. Hello Zap, I am one of your readers. Retired woman in Rural So. AZ on SS only. Have been educating myself on all things alternative most of my life and reading you & Poof for almost 20 years. Now that $$ is in sight, and more that the mind can conceive, I have time to dream up projects I might be interested in, all of which have to do with community development, individual dignity and freedom of expression. None of these seem to be able to generate thousands of jobs, at least in my ability to conceive. THE THOUSANDS OF JOBS THAT WILL BE CREATED START WITHIN THE COMMUNITY. SMALL BUSINESS EFFORTS CREATE A FEW JOBS EACH ONE. MULTIPLY ONE EFFORT BY A THOUSAND AND YOU HAVE SEVERAL THOUSAND JOBS. DO THIS EVERYWHERE, AND UNEMPLOYMENT DISAPPEARS. THIS IS JUST LIKE ONE VOTE IN AN ELECTION…EVERY VOTE COUNTS AND YOU LOOK FOR THE AGGREGATE NUMBER IN THE END. THIS IS THE ONLY WAY THAT YOU CAN BUILD THE COMMUNITY AND GET THINGS DONE PROPERLY FOR YOUR COMMUNITY AND THEREFORE THE RECONSTRUCTION OF THE COUNTRY. My question is, What do we do about all the statutory laws?, that regardless of the money flow, will still be on the books? (Maybe NESARA will change that) They cramp the style of everyone, starting with schools, who aren't teaching anything of value to the populace, only to the powers that be. Teachers spend most of their time getting kids to pass tests made by people in Washington and become numbnuts. As humans, we need to gain skills and understanding that will make us feel valuable to others, not just useful to our slave masters doing work that does NOTHING to enhance ourselves. FC
Trying to see how I can fit into humanity's problem solvers. WELL, THE EDUCATION DEPARTMENT WILL BE DOING SCHOOLS AND UNIVERSITIES WITH A DIFFERENT STYLE THAT ACTUALLY TEACHES KIDS THE RIGHT THINGS. CURRENT SCHOOLS TEACH YOU TO MEMORIZE AND TO FAIL AT LIFE, AS THEY DO NOT PROVIDE REAL LIFE REQUIREMENTS TEACHINGS. WE INTEND TO CHANGE THAT THROUGH SOME EXCELLENT PROFESSORS AND FORMER DEANS THAT HAVE DIFFERENT THOUGHTS THAN THE SYSTEM DOES. HAVING TEACHERS PASS GRADE 12 STUDENTS BECAUSE THEY CAN READ AND WRITE IS NOT THE ANSWER. Dear Zap, I am mailing you today to offer you my continued support and encouragement for the great work you, Susan and the rest of your team have been doing over the course of the last number of years. I had been following Poof's posts on-and-off over the years and while I was saddened by Poof's passing, I was equally as elated to discover that you had taken up the mantle and were continuing to keep those of us on the 'outside' of the financial workings towards planetary liberation, up to date. I am not a financial person, I AM a Spiritual person, the type quite often referred to as a Lightworker, who has given it my all over the course of the last 20 years since my awakening, particularly the last decade, which has resulted in my being repeatedly targeted and attacked, both physically and psychologically, by the cabal. I felt compelled to mail you, and indeed guided by Spirit, having just read your latest posting and discovering that, unsurprisingly I might add, you still receive e-mails inferring that there is some sort of scam taking place.




Having ascended through various dimensions over the course of recent years, I have been exposed to, and experienced much, along my path to Spiritual enlightenment, which is the purpose of life on Earth (which many souls still living in the old energies of the 3D illusion created by the cabal, still don't seem to understand). However, this is only possible for people to achieve by first accepting that the only scam being perpetrated is the illusion of 'life' created by the cabal, which is based in fear, negativity and the age-old tactic of divide and conquer. I AGREE. MUCH THANKS. Once this fundamental Truth has been accepted, then, and only then, can people begin to consciously awaken and choose (and it is very much a choice, based on Free-will) to positively do something about it. It is only natural for people to become transfixed on the financial side of things, as money and low-grade 'technology', have been the primary physical control tools of the cabal. But, as I am no doubt you are aware, there is a lot more at play here on beautiful planet Earth, which the vast majority of people have absolutely no idea of, such as the enslavement of the soul, the suppression of non-human technologies and the very deliberate attempts by the cabal to murder 90% of the people and have the Earth as their own private playground. The scope of their intentions and efforts will hopefully, when finally disclosed publicly alongside (or very soon after) the new financial system which your good Self and others like you have been diligently working towards, go a long way towards assisting the masses in awakening and accepting that there is a lot more to life than simply being born, working like a slave and dying. ONE OF THE MOST IMPORTANT THINGS WE WILL BE DOING, IS BRINGING OUT THESE TECHNOLOGIES FORWARD. OUR HUMANITY WAS SUPPOSED TO START USING ALL THIS STUFF WHEN TESLA WAS AROUND AND SHOWING THE PATH. OF COURSE GREED AND EGO INTERVENED, AND WE LOST THAT ONE. The cosmos is vast, beautiful and teeming with all kinds of lifeforms, many of whom are eager for their Earth Brothers and Sisters to awaken and re-unite with them peacefully, consciously and Lovingly. They have much to share, both knowledge and technology, and are only too willing to do so, but this cannot happen until the cabal has been removed and put out of business, and the many new changes based on Truth commence. It is my understanding that the financial changes currently being implemented, are but one of many intended to assist humanity in ascending into the Higher Realms of consciousness based on Love and Peace. Other changes being implemented are political, military, environmental and sociological, and this truly is a mammoth task which, by everyone working in unison, can be achieved for the betterment of All; people, animals and plant-life. It is perhaps worth pointing this out to readers of your newsletter, as this may help people understand the importance of patience, diplomacy and focus, while those of us already awakened souls continue to try and make Heaven on Earth an actual reality. Slow and steady wins the race, as-they-say. Some of my own personal experiences whilst battling the cabal over the years and trying to awaken and assist others, include having my home broken into and my computer hard-drives wiped, being psychologically attacked and manipulated by electromagnetic technology and black 'magic', being shot in the stomach with a scalar plasma tech-weapon, being 'bitten' by a nanotechnology 'fly' and being injected in the neck with an unknown substance on-board a plane while returning from Spain last year, after being tricked into an 'all expenses paid holiday' which was actually another murder attempt which saw me being admitted to hospital twice in three days. (The plane was delayed for an hour on the runway before take-off to ensure I would fall asleep). However unbelievable these things may sound, I can assure you that I speak the Truth. I have also seen several spacecraft (both during the day and at night) and communicated with our star brothers and sisters for years, which resulted in me being chased around Schipol Airport in the Netherlands by the men-in-black; they are exactly as depicted in the movies, even the sunglasses. I was assisted in escaping and have not returned there since. Needless to say, my health is not the best, but I continue to survive and have forgiven all involved, as this is the way of Love. It is important for people to understand such things, I feel, though the result of my telling the truth has seen me effectively being ostracized from society, left friendless (notwithstanding my Spirit Guides and Galactic brethren of course), penniless and without a home of my own. THIS IS WHERE THE RELIEF FOUNDATION WILL BE CREATED. WILL NOT BE LONG SO STAY IN CLOSE TOUCH PLEASE.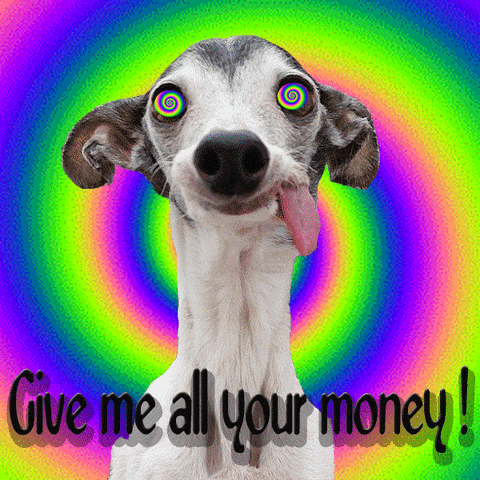 But I digress, this is not about me, or you, it is about All of us here on Earth. Particularly, all the good souls of the men and women who have been murdered by the cabal within the various world military, medical, political and environmental organisations, down through the years. Also, the countless number of souls from the animal and plant kingdoms needlessly slaughtered. On a side note, I recently mailed Susan at projects@humanus.ca with some project ideas the other day, which are only small and I have no idea if they are what your people are looking for, but as I stated in my mail, we can but try. Nor do I know if I will even be alive long enough to see any of them come to fruition, for only God knows this. YES, ALL PROJECTS WILL BE DONE THAT DO NO HARM AND HELP OUR HUMANITY. THE MONEY IS IRRELEVANT. Before I finish up, I feel the best basic advice I could give any of your readers, the doubters and disbelievers also, would be to stop watching television and engaging with mainstream media completely. Not to try, but to do.



AND STOP BELIEVING INTERNET FRAUDSTERS



The initial effects will be withdrawal symptoms akin to any experienced by alcoholics or other substance addicts, but this should only serve as proof as to how damaging these devices and the lies they emit are negatively affecting each individuals Divine mind. Go outdoors into nature, breathe, play with their children, walk, cycle, swim. Eat as healthily as possible and listen twice as much as they talk. Be good, kind and gentle with ones-Self, family, friends and neighbors as Humanly possible and re-connect with the Divine spark within. However good it feels when we help ourselves, it feels a whole lot better when we help others. I thank you for taking the time out to read this mail and I hope it has not distracted you in any way from your work. In Love and Light,
Blessings be,
P MUCH THANKS P. YOUR THOUGHTS ARE EXEMPLARY AND SHOULD BE THE PATH WE ALL TAKE. I HAVE RECEIVED MORE INFORMATION IN RESPECT OF THE EVENTS RIGHT NOW, AND THE WHOLE THING OF THE CABAL AND WHAT THE FUTURE HOLDS FOR US CAN BE BOILED DOWN TO ONE THING: LOVE. YES LOVE STRIKES AGAIN. I WILL INTERSPERSE THOUGHTS WITH THOSE OF ANOTHER THAT IS CORRECT. THE LOVE VIBRATION IS TAKING OVER. DEALING DEATH TO THE CABAL IS NOT A REAL ANSWER, AND REMEDIATION OF THE THOUGHTS AND ACTIONS OF CABAL MEMBERS IS MUCH BETTER. THESE PEOPLE ARE BRIGHT AND CAN DO GOOD THINGS IN A VERY EFFECTIVE WAY IF THEY CHANGE TO THE LIGHT. COMMON SENSE RIGHT? IT IS. GIVEN A CHANCE AT REDEMPTION, THESE PREVIOUSLY REALLY BAD INDIVIDUALS CAN PUT ALL THEIR TALENTS TO WORK AND DO A HUGE AMOUNT OF GOOD. THE WHOLE SYSTEM THE WAY IT IS, IS A COSMIC JOKE. THE BANKING SYSTEM, THE ELECTORAL SYSTEM, THE WAR SYSTEM, AND PRETTY WELL EVERYTHING ELSE THAT IS DESIGNED TO BE OUT OF LOVE AND HARM. "There is a great belief that the American political system is entirely corrupt, dark, dishonest, you name all the negative qualities and [those names] have been applied. You cannot apply that to the entire system. The system itself may be antiquated and corrupt but that does not mean that every individual that is participating, is corrupt or evil." IN RESPECT OF THE CABAL, MOST OF THEM HAVE BEEN TAKEN OUT OF CIRCULATION OVER TIME TO THE POINT THAT THEY ARE NO LONGER EFFECTIVE. They (CABAL) were penetrated and some of them are still there. Some of them are being reintegrated back into new roles, new understandings. You can think of them as being in various forms of internship. But they are positioned so that they will bring light and love in a very powerful way.
Think of it in this way. If you, whether you think of it as the visible leadership of the planet or the shadow leadership of the planet – now we are not saying that everybody has been eliminated; there are some that are being vigorously worked on, let me be very clear about that – but if you eliminate everybody in that tier then what you are doing is first of all, you are creating somewhat of a vacuum but you are also saying to the masses that it is alright.
What you're doing is creating a situation of the French Revolution again where everyone is brought to the guillotine and you can have someone who believes in violence sitting at the head of the table. That is not acceptable. So, your terminology might be not that many have been put in containment but that, after a quotient of light has been achieved, many are being rehabilitated. AND WHETHER THE CABAL MEMBERS WERE/ARE BEING KILLED OFF, THEY ARE NOT AS THAT GOES AGAINST THE DIVINE PLAN AND LOVE. INSTEAD: We mean that they have been removed from their positions of influence, power and authority. THIS IS A GOOD THING. NOW THAT THE GCR/RV IS UNDERWAY AND THE CLEANUP ONGOING BUT GOOD ENOUGH TO BEGIN NOW, WE CAN EXPECT THE CHANGES WE HAVE BEEN AWAITING AND THEY WILL BEGIN THIS COMING WEEK…VISIBLY.




Bless you Zap for continuing to be kind to the naysayers
I have been in the programs for more twenty years, and continue to wait (sometimes more patiently than others)
God Bless you, Susan and all who continue to provide updates and hOpe!
Warmest Regards
J OVER TIME I HAVE BEEN GUILTY OF MAKING SOME STATEMENTS REGARDING THE IDIOCY OF ISLAM, THE IDIOCY OF THE CURRENT PRESIDENT, THE IDIOCY OF THE CURRENT PAY-FOR-PLAY CANDIDATE, THE IDIOCY OF THE SYSTEMS THAT SUBJUGATE HUMANITY, AND OTHER IDIOCIES.




THE VEGETABLES THAT RUN THESE THINGS ARE TO BE UNDERSTOOD FOR WHAT THEY ARE. PEOPLE CONCERNED WITH MONEY. THEY FOLLOW AGENDAS THAT ARE LAID OUT FOR THEM, AND PEOPLE SUFFER. THESE IDIOCIES ARE GETTING MORE LIGHT THAN LOVE RIGHT NOW, AND WITH THE PARADIGM CHANGE HERE, I EXPECT THESE IDIOCIES TO DISAPPEAR. ONE WAY THAT WORKS IS TO FOCUS ON HELPING OTHERS. ONE VERY IMPORTANT THING TO UNDERSTAND NOW, IS THE CLOSE RELATIONSHIP WE HAVE WITH THE BOYS AND GIRLS UPSTAIRS. DISCLOSURE IS ABOUT TO HAPPEN, BUT BEFORE THAT COMES ABOUT, PLEASE GET SOME BACKGROUND ON THIS MATTER BY GOING TO:
http://www.gaia.com/show/cosmic-disclosure DAVID AND COREY PRESENT A SERIES OF INFORMATIONS FOR YOU, AND GRANDFATHER IN CHINA SAID THAT THE INFORMATION PRESENTED IS ACCURATE. I AGREE WITH HIM AS MANY OF THE ITEMS TALKED ABOUT TO DATE (ABOUT A QUARTER OF THE WAY THROUGH NOW) RESONATE WITH ME, AND I KNOW QUITE A BIT OF THEM TO BE TRUE FROM PERSONAL EXPERIENCE. NOT MUCH ELSE TO SAY AT THE MOMENT OTHER THAN WE ARE PREPARING FOR A VERY LARGE WEEK, AND GETTING OUR INFRASTRUCTURE IN PLACE ONCE THE FIRST FUNDS START HITTING US ON WEDNESDAY. WE ARE NOT FAR NOW, WE HAVE A FIRM SCHEDULE, AND WE ARE PREPARING THE BEST WE CAN. YOUR HELP IS IMPORTANT RIGHT NOW YES, AND YOUR CONTINUED HELP WITH THE PROJECT SIDE IS CRITICAL WHEN IT COMES. IT WILL INDEED TAKE ALL OF US TO GET THIS DONE. HAPPY TO DO MY PART. AND REALLY TAKE A GOOD LOOK AROUND AT WHAT CHANGES ARE HAPPENING AROUND YOU. GOOD OR BAD, THE CHANGES ARE HERE. DO NOT FREAK OUT. IN PASSIONATE GRATITUDE. LOVE AND LIGHT
IN OUR SERVICE
ZAP



"GOD IS; I AM; WE ARE"
"BE GOOD, BE LEGAL, TELL TRUTH"
OCTOBER 2, 2016
COPYRIGHT ZAP 2013-2016


Enlarge this image


CONTRIBUTIONS
Thank you for your support as we do our best to keep you up to date. We couldn't do this without your Help. Please go to Paypal.com using the account address: goneforthfornow@gmail.com to support the cause. Do remember to click friends and family. After you have sent a donation please send goneforthfornow@gmail.com an e-mail so we can put your gift in a special file and send you a big thank you! We're still struggling to keep food on many families tables and the lights going. Much thanks… Blessings, S Consultations continue…. Love and Kisses, 'The Office of Poofness" ZAP, Susan and Staff

===== --hobie


Thanks to: http://www.rumormillnews.com

http://www.oom2.com/t41548-poofness-for-oct-2-zip-a-dee-doo-dah#93301

*****************
Out Of Mind
www.oom2.com

Admin





Posts

: 5614

---

Join date

: 2011-08-16


Location

: Woodstock Nation



:tup: :tup: LOL! He's an ass!
GURU HUNTER





Posts

: 2881

---

Join date

: 2015-04-20



I'd like to place my size 11 up his do-dah....
*****************
Trust but Verify --- R Reagan
"Rejoice always, pray without ceasing, in everything give thanks; for this is the will of God in Christ Jesus for you."1 Thessalonians 5:14–18 
Super Moderator





Posts

: 27225

---

Join date

: 2011-08-09


Age

: 21


Location

: Umm right here!



*****************
Out Of Mind
www.oom2.com

Admin





Posts

: 5614

---

Join date

: 2011-08-16


Location

: Woodstock Nation



---
Permissions in this forum:
You
cannot
reply to topics in this forum