iceberg wrote
43m ago
I'm hoping this morning, markets start tanking, Market Makers running around with their hair on fire. All the while, my toilet paper, and depends stocks skyrocket.
Coffeeone wrote
27m ago
Why pick on Wells Fargo they all put that pressure on especially the Tellers, I was shocked when I worked at one.
TravelingMan wrote
24m ago
My mom is a retired banker, and it just was something they did because they were scared they'd be fired for not meeting quota. It is common practice in banking to do the things Wells Fargo employees were terminated for.
Coffeeone wrote
24m ago
Gotta bring in new accountss....gotta meet your quotas!
TravelingMan wrote
23m ago
it is also common practice to hide new notes in the vault until instructed to release them. This is why anything new like USD would not be a surprise to a bank teller. Happens all the time.
 
lostnq8 wrote
23m ago
If the powers that be would just let the cat outta the bag the tellers would not have to worry about quotas. Why do people make things so difficult for everyone else?

Omaha wrote
1m ago
Did everyone get the info that if Sterling hasn't notified you by email, you are to contact the Dept of Justice (202-514-2000) to file your claim on loss?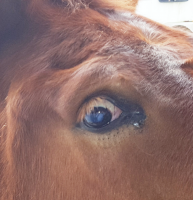 MDS1965 wrote
1m ago
GOOD POINT OMAHA...THAT WAS ON THE CALL YESTERDAY TOO...THANKS FOR THAT REMINDER.
Wait a minute, Mark.....  I thought Nick, not the DOJ wrote that letter.  Did you forget what you were telling people as recently as 7/15/16?
MDS1965 wrote
37m agoIF I READ CORRECTLY, THEY SAY THEY READ OVER 1100 DOCUMENTS AND CASES...THEY ARE TRYING TO CAPTURE MORE DINARIAN INVESTORS ETC...IMO...ITS LIKE THOSE BLASTED LAWYERS CHASING CARS BY SAYING, "YOU COULD BE A RECIPIENT OF MILLIONS FROM A CLASS ACTION LAWSUIT"..."COME GET YOURS"...SORRY...EVEN THOUGH I HAVE FRIENDS WHO ARE ATTORNIES, I DON'T LIKE MOST OF THEM...CAR CHASIN...GRRRRR...
1Sirian wrote
moments agoGood morning all!! I too received that letter regarding Dinar Corp. They are fishing for victims to bolster their case against them. I had reserves I lost but I'm not going to respond as I do not want my privacy dragged thru the FBI anymore than it is.


MDS1965 wrote
38s ago1SIRIAN...YES, THEY ARE FISHING...IT IS COMING FROM NICK G. A GURU HUNTER...THEY MIGHT BE GETTING A LITTLE SCARED IN THEIR BOOTS TOO THINKING MAYBE IT "IS" REAL...HEY, TO EACH THEIR OWN...THEY GOTTA HAVE SOMETHING OR SOMEONE TO PICK ON...JUST IN THEIR NATURE...DON'T GIVE THEM YOUR PERSONAL INFO...


MDS1965 wrote
moments agoYES, "COLLEGE BOY" RECOMMENDS NOT RESPONDING...WOULD YOU LIKE MY EMAIL SO YOU CAN HARASS ME? WOULDN'T THAT BE EASIER? KENNY HAS IT...YOU MIGHT AS WELL...JUST ASK IN A PM AND YOU MAY CERTAINLY HAVE IT SSMITH...


https://www.dinardaily.net/t55949-wingit-friday-drama-7-15-16


I wonder if Garry is going to talk about identity theft on tomorrows call?

He did have Richard T. Howard (Masters Trust) on his last call offering credit card services. You just send in a form to him to run your credit card and when he is through with it, he promises to shred the paperwork. (wink wink)
*****************
GURU HUNTER





Posts

: 19641

---

Join date

: 2015-02-19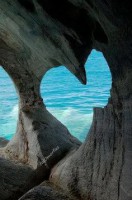 schmoo wrote
28m ago
Adminbill seems less certain it will be the next months, imo

lostnq8 wrote
27m ago
Schmoo, are you agreeing with Admin?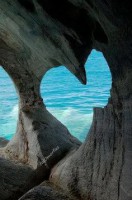 schmoo wrote
27m ago
lost, I do not agree or disagree with ADMIN, as his dates change daily
schmoo wrote
26m ago
I preferred ADMIN as a moderator, rather than a guru!!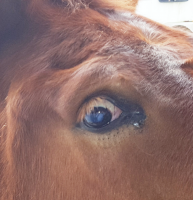 MDS1965 wrote
25m ago
DOS PISTOLAS...CAN I THEIVE UR GUNS FER A BIT...GOT SUM SHOOTEN I NEED 2 GET DUN....
Never ending garbage and the board members are beginning to see it as such..... About time....
I remain,
Just4Tom74
bigfeet wrote
45m ago
I struggle with Ray intel. He agreed with TNT Tony (look what happened to him) for two years three times a week saying we are done and now we still get his cryptic ntel trying to tell us the same
Lioness wrote
45m ago
Although I have heard stories of a personl getting a brand new truck from the bank on the strength of his foreign currency - go figure.
Lioness wrote
44m ago
And didn't put down a dime and that was over a year ago!!!
MALLY wrote
43m ago
I REMEMBER THE STORY, BUT I DO NOT RECALL THE NAME
   
Lioness wrote
43m ago
Sorry, not sure what the fellow's name was - he came in on Open Mic at TNT and told his story, several times.
   
Inky2u wrote
44m ago
Lioness wasn't that Wolfe from wsomn?
schmoo wrote
42m ago
It was Wolfy, with the truck
Inky2u wrote
42m ago
I'm sure the name was Wolfie something like that he left wsomn to open a site with a female guru
MALLY wrote
40m ago
INKY~~~WAS THAT WOLFIE AND MARTHA OR TANK AND BODIE?
bigfeet wrote
37m ago
wolfie said every single day his contacts agreed 'tonight is the night' ....so sad we are still here
cowpoke wrote
36m ago
bigfeet he did, it was like clock work.
Rover wrote
25m ago
Mally I was in TNT and I remember when Wolfe was a nuebe the was also totally broke and unemployed a real crybaby. All the sudden he had contacts ya right. The loan it turned out was for a used truck and the loan on a signature NOT currency
Rover wrote
23m ago
Over the years I've seen members come in and all the sudden they are gurus
MALLY wrote
23m ago
IMO~~~TELL SOME PEOPLE WHAT THEY WANT TO HEAR AND YOU CAN SAY ANYTHING
MALLY wrote
22m ago
I APPRECIATE THOSE THAT BRING US INFO ONLY AFTER THEY HAVE CONFIRMED AND VETTED SUCH
No Static wrote
19m ago
Rover - Not trying to start anything but I remember the man you're describing as a "crybaby" gave a pretty good account of what his service in Vietnam did to him. If he's not a pathological liar than he had plenty to cry about. Plus, I haven't walked in his shoes. Just sayin".
MALLY wrote
18m ago
GOING~~~YES, THE WEALTH MANAGER WAS NEW AND WANTED TO MEET THEM
MALLY wrote
17m ago
SHE WAS DISAPPOINTED THAT IT WAS NOT MORE
MALLY wrote
17m ago
BUT, SHE SAID THAT IT DOES MAKE HER MORE CONFIDENT WHEN SHE ACTUALLY GETS HER REAL APPOINTMENT
MALLY wrote
15m ago
YES, SHE SAID THAT SHE AND HER HUSBAND DEFINITELY KNEW MORE THAN HE DID~~~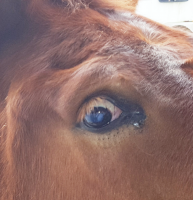 MDS1965 wrote
27s ago
THE WINGIT CALL ~ SEPTEMBER 13th, 2016 3:30 pm EST Guest pin code: 623546# Primary Call in Line: 425-440-5100 Secondary Call in Line: 682-233-7292 COMPUTER LINK: http://iteleseminar.com/89215842
Twice posted twice as bad.....

I remain,
Just4Tom74
Am I missing something?  What was posted twice?
Blackeyepea wrote
3m ago
Good Day Wingettes and Wingers!
Blackeyepea wrote
1m ago
You all realize your are privates!
Blackeyepea wrote
24s ago
There has not been much intel thus the quiet!
piper19j wrote
21s ago
Blackeyepea don't tell everyone especially DHS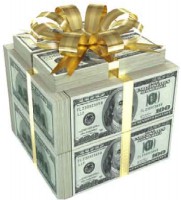 GJHHonor wrote
36s ago
Black we are Generals lol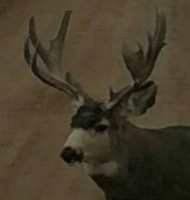 Rascal wrote
moments ago
Are we really just waiting our turn BEP ?
Blackeyepea wrote
3m ago
Let me say this. Everyone in this venture has had a degree of truth
Blackeyepea wrote
3m ago
Is it fair? No..but its the logistics
Blackeyepea wrote
3m ago
The good thing is we will be going in..
Blackeyepea wrote
1m ago
The squeeze is on! Sept is moving by!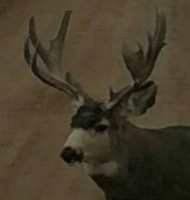 Rascal wrote
1m ago
It would be to have a pray in BEP ?????
Blackeyepea wrote
1m ago
I agree Rascal..Def some time this week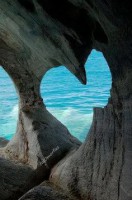 schmoo wrote
2m ago
ADMINBILL is talking elections?
Blackeyepea wrote
45s ago
I bind all talk of Election exchanging.
Blackeyepea wrote
48s ago
Maybe public but privates i disagree vehemently
Blackeyepea wrote
moments ago
Remember good people they want us as private NDA signers out tbe way..waaay beforw a public reveal
Blackeyepea wrote
moments ago
Thats the chatter Corner..especially with Zim..and if Zim everything else should be shaking.
Blackeyepea wrote
moments ago
The banks arent the problem. The banks are about to make money hand over fist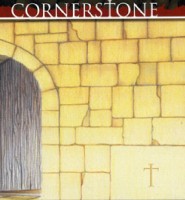 CORNERSTONE wrote
23s ago
AWESOME BEP! THEY WOULDN'T TAKE THE ZIM WITHOUT DOING THE OTHER CURRENCIES AS WELL, BECAUSE OF DOUBLE DIPPING, RIGHT?
Blackeyepea wrote
2m ago
Precisely Corner. Also rem3mber we could very well have excha ged and be spending money while the MSM is still saying Iraq is struggling.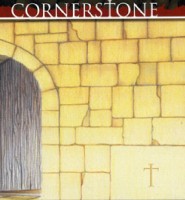 CORNERSTONE wrote
1m ago
SO TRUE, BEP. I HOPE THAT IRAQ DOES GET A GOOD FRESH START THOUGH, FINALLY FREE TO BE REBORN
Blackeyepea wrote
1m ago
E there has not been really that much to say, in addition ive had to tend to.some family stuff along with ministry things
Blackeyepea wrote
moments ago
I am very excited and i truly believe this will be the best financial Fall Harvest weve have had in our lifetime
 
CORNERSTONE wrote
41s ago
BEP, SO RAY IS HINTING ABOUT HIS GOODBYE, AND YOU POP IN... THINGS ARE LOOKING PROMISING FOR THIS WEEK
Blackeyepea wrote
 All things are culminating.
 
Bl Everyone has played a part.
 
Gatorfan wrote
 BEP... Ready to get on with helping folks. !!!!
 
Blackeyepea wrote
 We have!
 
Blackeyepea wrote
 Its time Gator!
 
Blackeyepea wrote
 All waited and waited..its time to redeem and get on with it.
 
Gatorfan wrote
 This week BEP??? That would be great!!!
 
Blackeyepea wrote
 Thats the chatter Gator.
 
Blackeyepea wrote
 If the zim spins out then everything else will be on
 
Blackeyepea wrote
 They can no longer afford to play jax with this.
 
Blackeyepea wrote
 You all have stood like champions and prayed like Saints. After you have taken care of God and your personal buz..change humanity!
 
dkully wrote
 BEP ... do you plan on having another prayer call any time soon??
 
Blackeyepea wrote
 Yes D.K. this week..lets get some good solid intel and we will pray to that end..sound like a plan?
 
dkully wrote
 excellent ... sounds like a plan ....
 
CORNERSTONE wrote
 AWESOME BEP
 
Blackeyepea wrote
 We are past IF..we are def into WHEN..and that when is closing in quickly..it is a must!
 
CORNERSTONE wrote
 IS THE OCT 1 DATE WHEN THE JUAN BECOMES GOLD BACKED, PUSHING THIS ALL TO COMPLETION THIS MONTH?
 
schmoo wrote
 No, Cornerstone, imo
 
Blackeyepea wrote
 Its definitely a plus for our good
 
schmoo wrote
 Yes, BEP, becomes part of the basket of currencies
 
Blackeyepea wrote
 Schmoo which they want to become gold backed..thats a very good thing.
 
schmoo wrote
 Yes, when that happens
 
CORNERSTONE wrote
 SO ITS MORE OF THE COLLECTIVE PRESSURE OF THE WORLD ECONOMIES AND MARKETS BEARING DOWN THEN, BEP?
 
Blackeyepea wrote
 Yes Corner..pressure cooking.
 
Blackeyepea wrote
 However remember everyone Privates can go before any of this is spun out..thats the blessing of being here!
 
spankey wrote
 BEP: Thanks for sharing !
 
CORNERSTONE wrote
 AND YOU ARE THINKING OF THE INTERNET GROUP, US, AS A PART OF THE PRIVATE GROUP SECTOR, RIGHT BEP?
 
Blackeyepea wrote
 That has been the plan and as far as I know that has NOT changed. Sign the NDA do yo thang and slip out the side door!
 
Blackeyepea wrote
 Yes Corner. Tbe internet group is yhe biggest Private group out here. It is that group they want to be done with quickly.
 
lostnq8 wrote
 BEP..Don't know how much longer we can hold out so can you give us a reason to hold on a bit longer?
 
Blackeyepea wrote
 To change lives Lost! If you hold currency y I u are already wealthy..seriously
 
Blackeyepea wrote
 Ill say it again good people. If youve been waiting 10 years its nothing compared to what you are about to get!
 
Blackeyepea wrote
 Hang in thr lost. At least you have something you know thats about to happen
 
Blackeyepea wrote
 Many in these positions have nothing to look forward to except more miserable Monday morning's. That's truth!
 
Chief53 wrote
 BalckeyedPea...If you own currency, you own "HOPE"
 
Blackeyepea wrote
 Ok good people..i have to shake. HANG IN THR. DONT GIVE UP..HANG ON TO YOUR CURRENCY..YOURE WEALTHY. SERIOUSLY
 
Blackeyepea wrote
 this is no.longer hope..its fact folks!
 
Blackeyepea wrote
 Ill come back with a prayer time.
 
Blackeyepea wrote
 Some.good intel should spin between tonight and.tomorrow afternoon
 
Blackeyepea wrote
 You all pay attention
 
Blackeyepea wrote
 Hang in thr! God Has definitely blessed us!
 
CORNERSTONE wrote
 THANKS SO MUCH FOR COMING IN BEP AND GIVING US SOME ENCOURAGEMENT!
I just hate it when a preacher come in lending truth to the big Lie...

I remain,
Just4Tom74
---
Permissions in this forum:
You
cannot
reply to topics in this forum