lostnq8 wrote
22m ago
The believing on people to give you good news is destroying lives. We are putting too much stock on this investment. We all love a fairy tale but they are often a overblown sugar coated view of life. Admit it all, nobody knows anything for sure.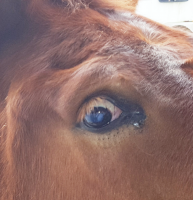 MDS1965 wrote
21m ago
LOST...TRUE...PEOPLE NEED TO CONTINUE TO DO THEIR OWN RESEARCH AND NEED TO CONTINUE TO BE RESPONSIBLE ADULTS IN THEIR EVERY DAY LIVES.

lostnq8 wrote
18m ago
Somethi else that disturbs me is there are Pastos of the gospel leading people down a false road. People tend to believe a pastor and place great leverage on their predictions. I am very disappointed in those who are doing the leading.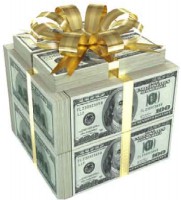 GJHHonor wrote
18m ago
lost are you talking about me?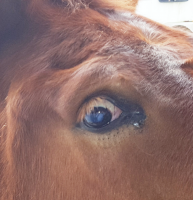 MDS1965 wrote
16m ago
THERE ARE WOLVES IN SHEEPS CLOTHING IN EVERY INDUSTRY, TRADE AND PROFESSION...THIS WOULD BE NO DIFFERENT...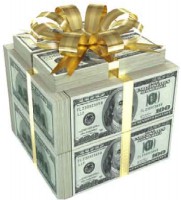 GJHHonor wrote
14m ago
come rv nowwwwwww release release just declaring

lostnq8 wrote
13m ago
I'm not centering on anyone specifically. I just see a bit of false leading on the part of responsible clergy who are leaders on getting and giving Intel. They seem to be getting the same info from the same source as every other Intel giver. Just my feeling., my personal feeling and opinion. I'm not a negative person, I just see realities and lean on the real instead of the ifs and buts. No reflection on anyone .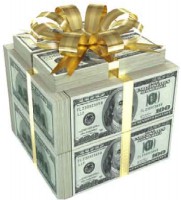 GJHHonor wrote
11m ago
maybe I should stop sending e-mails to my list in that case , I have thought of that but have been doing this for 5 years it would be hard tolet them down now .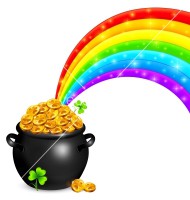 Raindancer777 wrote
10m ago
Looks like GJH is trying chanting! looks like nothing else has worked might as well give it a go! (Come rv nowwwwwwww) Hmmmmmm Come rv nowwwwww Hmmmm;ROFL:
lostnq8 wrote
7m ago
I am clergy myself and I have an obligation to tell the truth and honor my creator with not deceiving or leading anyone into a pig in a poke. I have hopes and dreams too but I know the realities of life and the disappointments that are also there. People are people and naturally tend to blow dreams up into a reality that in time do much damage. There are so many hurting people in this country as well as others. We all ant a savior to lift us out of our miseries.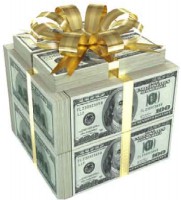 GJHHonor wrote
6m ago
have to go now ministering , you all have a great day ,God bless you all
lostnq8 wrote
21s ago
The blogs that we write on are good for all of us so we can vent. But....there are some that don't agree with our venting and cause the sites to be closed. These sites sometimes save lives because we are free to express and vent whichever is needed. There are not enough of these avenues due to the decisions of the site owners.
UncleBig wrote
17s ago
GJH, I appreciate you bringing that info in from TNT. I have many thoughts on the post though. IF I had exchanged and my family had not(who were invested) I would have been helping them financially knowing that I would be paid back. Also ANYONE can say ANYTHING on these forums. Is there any "proof" that what is being said is accurate?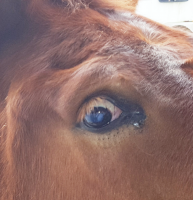 MDS1965 wrote
1m ago
LOST...NOTHING WRONG WITH VENTING...HERE, WE ONLY ASK THAT PEOPLE DON'T BASH OR GET INTO ARGUMENTS...SOMETIMES THAT IS A CHALLENGING OR DELICATE BALANCING ACT...
lostnq8 wrote
1m ago
Sorry guys, been doing a lot of thinking and soul searching lately. Now that I have vented I will step back once again.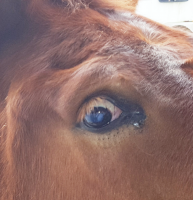 MDS1965 wrote
1m ago
THANKS FOR SHARING YOUR THOUGHTS AND FEELINGS LOST...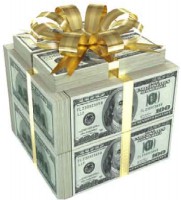 GJHHonor wrote
36m ago
part1 "Family Exchanged a Year Ago" - Early Thurs. AM TNT Chat 8:00:00 AM Chat, Intel, Thoughts, TNT TNT kaseyko1: I've read where Russia, China, Iraq & Iran are pushing hard to get the 2nd basket of currencies pushed through this weekend that would include the Rial. I'm keeping my fingers crossed that we see the 1st basket by Friday.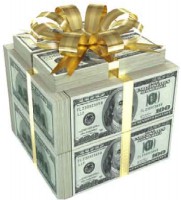 GJHHonor wrote
36m ago
part2 It's nice to hear that people are exchanging, very encouraging. Weeks ago my attorney made a passing statement that some of his clients did have an appointment for the exchange. So we should be extremely close to our exchange time. B2Ray2Day: Dang it......... I hope I don't spend another NEW year with you all... I'm ready 2 Xchange!!!!!! r2d2: B2. I have family that has exchanged. Be patient.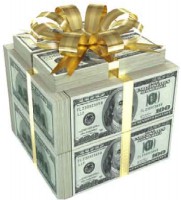 GJHHonor wrote
34m ago
Part 3 ify: r2d2 - wow, you know people that have exchanged !!! in what time frame - months, weeks, days ??? r2d2: At least a year ago ify: how fortunate for them r2d2: ify, yep ugh! No one more frustrated than me! GreatDay: r2..that would be frustrating that family exchanged and you're still waiting :( r2d2: Great you have no idea! Greed and arrogance sucks! At least u know we are there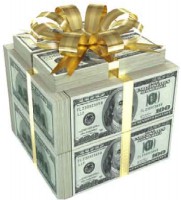 GJHHonor wrote
34m ago
part 4. GreatDay: That would be so hard! Do you see them often? r2d2: Every freckling day! Good night. This is very real, be patient folks! I'm trying!
GURU HUNTER





Posts

: 20038

---

Join date

: 2012-04-10



people exchange every single days folks - 1 USD gets you about 1182 IQD.
GURU HUNTER





Posts

: 1898

---

Join date

: 2015-08-13



MDS1965 wrote
16m ago THERE ARE WOLVES IN SHEEPS CLOTHING IN EVERY INDUSTRY, TRADE AND PROFESSION...THIS WOULD BE NO DIFFERENT...
Yep, you would know all about that wouldn't you ....
*****************
Trust but Verify --- R Reagan
"Rejoice always, pray without ceasing, in everything give thanks; for this is the will of God in Christ Jesus for you."1 Thessalonians 5:14–18 
Super Moderator





Posts

: 27225

---

Join date

: 2011-08-09


Age

: 21


Location

: Umm right here!



KevinD53, he's brilliant, isn't he? SMH..
VIP Member





Posts

: 13675

---

Join date

: 2011-06-18


Age

: 64


Location

: Central Florida-



As brilliant as a burnt out light bulb actually....

I remain, 
Just4Tom74
VIP Member





Posts

: 833

---

Join date

: 2016-08-07


Age

: 77



---
Permissions in this forum:
You
cannot
reply to topics in this forum