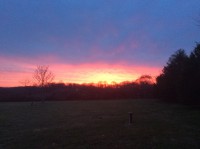 Pavy wrote
58m ago
GM Beams how are you feeling these days

Beams wrote
57m ago
Hi Pavy. Not so good. I've been on that raw food diet for 10 days now. All it is doing is making me weak. I think the body needs real food.. Not just juice.

Beams wrote
57m ago
I added Black Seed Oil to my regiment.. read where it cures 89 percent of cancers in two weeks. so doing alot of praying these days.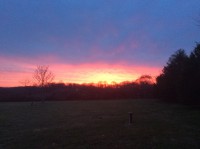 Pavy wrote
55m ago
Some times fasting is much better than a raw foods diet

Beams wrote
55m ago
I'm took weak to fast Pavy. I hardly had any food last week anyway. Protein drinks. couple fruits and some nuts.

Beams wrote
54m ago
I did write Neil Keenan about the healing machine he showed in his video. He wrote me back and said he would be getting the information to us in his next post.

Beams wrote
54m ago
That Healing Machine heals Cancer in 20 minutes.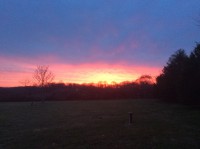 Pavy wrote
54m ago
Try doing lean proteins

Beams wrote
55m ago
like chicken and fish Pavy? because that is what I was going to do.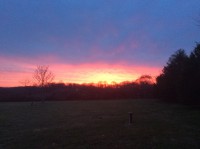 Pavy wrote
55m ago
beams is he talking about a rife


Beams wrote
49m ago
Jerzy also wrote to me that new medical technology is coming out quickly. Right now I am living on faith and hope.
Beams was recently diagnosed w/lung cancer, but chose to ignore conventional medical treatment.  Instead, she is taking medical advice from people/Mods in the Wing-It chat room, Keenan and Jerzy.

Maybe Garry should add "we are not doctors" to the Wing-It disclaimer.
RocketMan wrote
3m ago
Beams Are you feeling okay?
Beams wrote
1m ago
trying Rocketman. just hard to keep a positive attitude. for the last 10 days.. I have eaten nothing but fruits and veggies.. some nuts.. and all it did was make me weak. I think some of these Juice protocols are for the birds. People need real food.
Beams wrote
moments ago
I don't know if I am Mad or Sad these days. After all these years of waiting for the reset.. researching and taking calls all day and night.. and now I believe we are finally there.. and I have another issue to have to deal with. God is strange sometimes.
schobee wrote
moments ago
Hello Beams.....keep the faith...I believe that real healing is coming with the new tech...and in the meantime you have everyone here with all the best intentions for you
   
mickgel wrote
moments ago
Beams they say god never gives us more then we can handle! Your strong, positive and aware....stay the course and god bless you!
Beams wrote
moments ago
Thanks schobee. Zap wrote me and told me that. and Neil Keenan wrote me that we would have that healing machine real soon too. so I am doing my best.
Beams wrote
moments ago
thanks Mickgel. I was in meditation yesterday.. and heard my mother from the other side. She told me not to worry. that I would be 100 percent in less than two months.

Ssmith

GURU HUNTER





Posts

: 20038

---

Join date

: 2012-04-10



It's one thing to seek alternative care from a competent professional, it's another thing entirely to base your treatment upon advise found on the internet and in a chat room. Oh and for the record, God didn't give you this and He did not tell you not to seek care, or to seek it from people with a proven history of false claims and shady dealings. Nor was that your mother, or if it was, she wasn't in heaven. God frowns upon necromancy.
*****************
Trust but Verify --- R Reagan
"Rejoice always, pray without ceasing, in everything give thanks; for this is the will of God in Christ Jesus for you."1 Thessalonians 5:14–18 

Kevind53

Super Moderator





Posts

: 27225

---

Join date

: 2011-08-09


Age

: 20


Location

: Umm right here!



BeagleEyes wrote
10m ago
Nanna you might benefit from listening to the Trust calls that were given by Gerry's folks. Even if you don't go with them it explains a lot of things
BeagleEyes wrote
6m ago
Boca: I gave my adult grands some currency so they can learn with their own money first. But I like that idea for the generational money.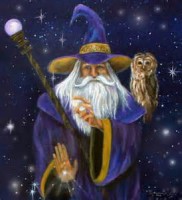 mangelo wrote
4m ago
I have a small of people that I am helping. I have told everyone on the grup to write down what they want to accomplish with their money. breaking it into sections family, education, business, charity. With family to write out how they want their money passed down to generations and all the stipulations that they want in it. Once you nw what you want to accomplish then their trust that will fit what your looking for.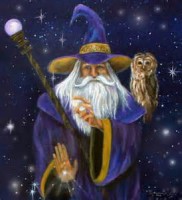 mangelo wrote
4m ago
I have a very smart CPA that does Trust. The lawyer that i might use is a family lawyer to help write the verbiage.
TAXMOM wrote
2m ago
WE HAVE SUCH SMART MEMBERS. BEAGLEEYES, IT LIKE YOUR IDEA OF GIVING THEM SOME UPFRONT, BUT THEN STILL HAVE THE GENERATIONAL MONEY. THEY MIGHT JUST LEARN SOME INVALUABLE LESSONS THE FIRST TIME AROUND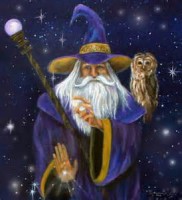 mangelo wrote
1m ago
Beagle, everyone has been reading their positive book, and we have had some private meetings since the time is getting closer. just reveiwing their plans now
BeagleEyes wrote
1m ago
Mangelo: I haven't said too mush to my middle one as she would blab to the world. Her brother is very truatworthy and has been getting a lot of information from me.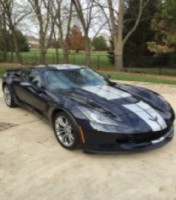 BocaBarney wrote
47s ago
BeagleEyes Your Trust attorney will no what a generation skipping trust is. Basically the "wealth" goes on to every generation in your blood line for 300 years. I think the 300 has recently been changed to unlimited.
BeagleEyes wrote
40s ago
Boca: Thanks! Yes, definitely through the blood line.

Ssmith

GURU HUNTER





Posts

: 20038

---

Join date

: 2012-04-10



TAXMOM wrote
4m ago
IF ANYONE WOULD CARE TO SHARE SOME OF THEIR PROVISIONS FOR THEIR TRUSTS I WOULD APPRECIATE IT. IF IT IS TOO PERSONAL, THEN PLEASE DON'T. I WANT TO REQUIRE GRANDS TO GET EDUCATION BEYOND HIGH SCHOOL. CAN BE TECHNICAL SCHOOL OR COLLEGE. FUNDS WILL BE AVAILABLE FOR EDUCATION. TRUST FUNDS ARE NOT AVAILABLE UNTIL THE AGE OF 40. HOPING THIS WILL GIVE THEM AN INCENTIVE TO HAVE CAREERS OF THEIR OWN AND NOT WAIT FOR TRUST FUNDS.

Yep.  Give the kids some busy work to keep their minds off the fact that there's been no RV. 

Where are those darn 800#'s anyway?  I thought they were released last week?


BeagleEyes wrote
2m ago
Taxmom: But I will be giving the alotted "gift" money each year so they don't have to have a job while going to school. I don't want them to have that stress unless they want it. My middle one would work no matter.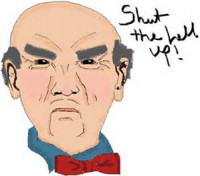 Moondoggie wrote
1m ago
I Guess I'll Have To Leave My Money To My Dog Or Take It With Me .....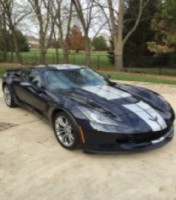 BocaBarney wrote
1m ago
Taxman How will you navigate that if not specified in your trust if you were killed in an accident after your exchange?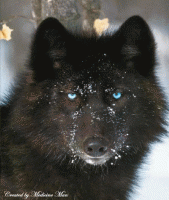 Amarok wrote
1m ago
Taxmom, one of the primary ways I'll distribute benefits is through non-cash means. I've spoken about a Family Office and about the trust's stated policy of supporting secondary and continuing education, housing, and promoting travel for the purpose of cultural development. The trust provides nontaxable benefits that meet those broad goals.
moonbaby wrote
moments ago
Hi There, Just wondering if anyone would like to share there thoughts on perks. I'm not sure what to expect or really ask for etc. Going in with a decent amount of currency but unsure at what point to mention, if at the end or between currency negotiations.
TAXMOM wrote
21s ago
BOCA I PRAY THAT GOD WILL KEEP ME ALIVE FOR A FEW WEEKS SO I CAN GET ALL THE TRUSTS SET UP.

Ssmith

GURU HUNTER





Posts

: 20038

---

Join date

: 2012-04-10



Blackeyepea wrote
16m ago
Not much intel. Should have been done.
Blackeyepea wrote
16m ago
I agree with Yosef. This baby is waaay overdue..utterly idiotic at this point!
Blackeyepea wrote
15m ago
If they dont do this soon, trust they will be singing the November election song! Which no one wants to hear!
Blackeyepea wrote
14m ago
We are beyond prepared with Post RV articles and plans! They need to let this gooooooo!
Blackeyepea wrote
14m ago
Idk Z..i believe it..personally.
Blackeyepea wrote
13m ago
Some of these people are well....put your own words in that space.
Brigantine wrote
10m ago
FWIW, an algorithm is a block of code that accomplishes a process or makes a decision. By definition all algorithms are "special."

Ssmith

GURU HUNTER





Posts

: 20038

---

Join date

: 2012-04-10



I hope Beams has reconsidered going down this road.
Introduction to the 'Healing Computer' Technology
http://neilkeenan.com
December 2, 2016
Overview:
The 'Healing Computer' (a new name will be decided upon in due course) can be used to treat any person – with the only exceptions being pregnant women, children under the age of 12 years, people with pacemaker implants, and people with metal body part replacements.
The 'Healing Computer' technology optimizes the Human immune system to it's maximum operational level, in order to deal with any diseases of the body, including mental / psychotic.
In short, this technology will heal anything that the Human immune system can resolve itself – when it is working unhindered and at it's greatest possible capacity.
The immune system protects the body against disease or other potentially damaging foreign bodies. When functioning properly, the immune system identifies and attacks a variety of threats, including viruses, bacteria and parasites, while distinguishing them from the body's own healthy tissue. The Human body can heal itself of any disease – however because of factors such as environmental toxins most people's immune systems are compromised, which leads to disease.
Keenanstein
When used regularly, this technology maintains the body's immune system at such a high level that any and all detrimental intrusions (chemicals, toxins, pollutants, and other stressors) will be repelled, and the body will be cleared and cleansed by way of it's own natural processes.
The main concept of this technology is not to fight against disease but to boost the immune system in order to most effectively fight against disease.
By enabling the Human immune system to operate at it's optimal level, the body naturally repels all detrimental matter including parasites, fungus, worms and literally anything and everything that does not belong in the Human body.
The 'Healing Computer' works with Biofeedback and millions of frequencies and is
not comparable
to other healing machines currently available, especially those that use only 1,000 – 2,000 frequencies.
There is currently no definitive list of treatable ailments, but in principle this system will treat any disease, because the immune system is capable of healing any ailment when it is operating at it's highest potential.
Clinical study material will be available at the time that translations into English are completed. Foreign language versions are not available at this time.
The core operating principle of this technology is to find any weakness in the immune system (usually caused by illness / fungus / worms / parasites / toxins) and to enable the optimization of the immune system / metabolism to fight against any detrimental intrusions.
This technology will search out and find existing problems within the Human body almost immediately. No blood tests are required.
Immediate findings are made within 2-3 minutes, a diagnostic reading is given and then the healing process begins; the duration of which is approximately 18-20 minutes per session.
The number of sessions required is entirely dependent on the ailments discovered and the system will advise as to the number of sessions required along with their duration. Records are kept within the system regarding patients in order to track progress.
The first treatment clinic will be opening in Europe in 2017. Treatment costs will be calculated by the length of time required, i.e. how long the initial session takes and the subsequent sessions required to restore the immune system to it's highest operational level.
Further clinic details are not available at this time but will be available closer to the time of opening.
We cannot emphasize strongly enough that there is no other healing system in existence that is comparable to this technology in terms of strength or effectiveness.Source: 
System Co-Developer
Recent Developments:
One of the first people to take advantage of the limited offer of private sales of the 'Healing Computer' was an elderly lady who was in late stage suffering of Pancreatic cancer – she had been told she was about to die.
Six days after beginning treatment on the 'Healing Computer' this patient was tested and pronounced to be free of all cancerous tumors and brain metastasis by her Doctor. The Doctor was stunned and declared this healing technology to be "Futuristic".
Another recipient of 'Healing Computer' treatment had Lupus, and that person was cleared of Lupus after one month of treatments.
Other people have presented with influenza and the common cold and have been immediately treated; reinstated to being completely well again in just one treatment session.
The establishment claims there is no cure for the common cold, that there is no cure for Lupus, and that there is no cure for Cancer – and yet we appear to have all three of them successfully addressed here.
Additionally, in Brazil an AIDS-specific treatment program using the 'Healing Computers' has seen complete recovery for patients with AIDS within one month. These machines are being used
quietly
to effectively treat the AIDS epidemic in Brazil.
It is important to acknowledge that every person is unique in the responses of their body, and the time taken for complete recovery from any disease is going to vary depending on how quickly their body is able to respond to the treatment.
Comment:
Neil receives numerous messages asking why he and Group K do not just 'get up and go'; return to Indonesia, travel through the jungles and clear out the bunkers.
It doesn't work like that.
It takes a ton of money, he has spent a ton of money to date – and what is required now is not Neil just jumping on a plane and marching off into oblivion all on his lonesome.
The situation is extremely serious now and Neil & Co. cannot return to Indonesia without sufficient funding for security and an array of other necessary items in order to complete that final stage safely and securely.
But even then, with everything in place, how is he supposed to trek through the jungle with feet like these? Yes they hurt, and no he doesn't complain.
You might not be able to see it in these pictures but he has been in a lot of pain for many months now, but he pushes on to help you!
I've shared these pictures so it's not just the Keenan Group that has the pleasure of knowing about Neil's feet!
His feet were far worse than this but the 'Healing Computer' has made such an enormous improvement that he cannot complain. The results with his feet would be better if Neil had his own machine and he could have a proper treatment run every three days,  rather than chipping away at it on intermittent trips to Germany. 
Aren't you glad I did share Neils feet? And so the armchair critics who have never made an ounce of effort toward this mission can shut the hell up.  Neil will 'get up and go' when he is ready and able to and if anyone has an issue with that in the interim, then they can put their money where their mouth is or sit down and shut up in the cheap seats.
Just remember, Group K is only a small team that has done more than entire Nations have dared.
Notes:
A limited number of 'Healing Computers' will be available for private sale up until the first clinics begin to open. The only reason that a limited number of 'Healing Computers' have been made available is because Neil has been close friends with the developers for some years now.
Please direct all enquiries regarding the opportunity to purchase one of these systems, and expressions of interest in visiting a clinic for treatment to:
contact@neilkeenan.com
Please note that there is currently no other website with further information about this technology, nor are any contact details for the first clinic available at this time. Updates will be issued by way of this website in due course.

Ssmith

GURU HUNTER





Posts

: 20038

---

Join date

: 2012-04-10



---
Permissions in this forum:
You
cannot
reply to topics in this forum