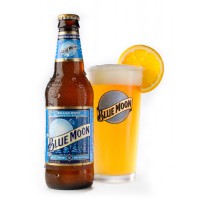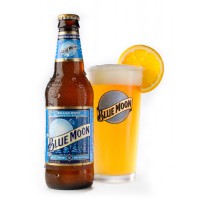 GERRY MAGUIRE wrote
59m ago
WHAT I SHARED ISNT RUMOR THIS IS A FACT PLEASE SHARE WITH EVERYONE
So this is Garry's go to news site?  NESARA?  That explains a lot!!!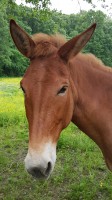 MDS1965 wrote
20m ago
THE WINGIT CALL ~ AUGUST 19th, 2016 ​3:30pm EST Guest pin code: 623546# Primary Call in Line: 425-440-5100 Secondary Call in Line: 682-233-7292 COMPUTER LINK: http://iTeleseminar.com/88390164
david120 wrote
20m ago
I fell back asleep, did the 800 #'s happen to sneak in lol
MDS1965 wrote
19m ago
DAVID...YOU KNOW FOR SURE...WHEN THEY COME OUT...THEY WILL BE BROADCAST...AND I GUARANTEE "WE" WON'T BE HERE IN THE ROOM...SO I HOPE EVERYBODY STARTS TO READ THE BANNERS WHEN THEY LOG IN...OR THEY MAY JUST MISS IT!
journey wrote
4m ago
So whats everyones opinion on Bruce's call?
zjb wrote
2m ago
journey I called in late and was surprised to be able to get on. Then listened through the sales pitch to find there were no 800#s but, we are very close.
Boomer Zoomer, Bang, Bang!


journey wrote
46s ago
I was in late to and saw the notes posted here. Appreciate the update. So much talk of Abbott. Like get us to the centers and all will be told. No mention of centers in Canada.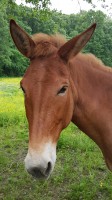 MDS1965 wrote
2m ago
IF EVERYBODY WOULD JUST SEE THINGS THE WAY I DO, WE WOULDN'T HAVE ANY PROBLEMS GETTING ALONG...I DON'T UNDERSTAND THE PROBLEM..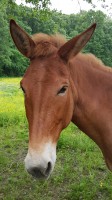 MDS1965 wrote
2m ago
WELL Y'ALL, I HATE TO RUN...BUT GOT TO GO GET THE WIFE'S A/C FIXED IN THE CAR BEFORE IT GETS TOO HOT AND SHE HAS TO PICK UP THE GRAND BABY TODAY...PLUS I HAVE TO GO CATCH THE MULES FOR A ROAD TRIP THIS WEEKEND...SO Y'ALL HAVE A FANTASTIC FRIDAY...I'LL POP BACK IN LATER...
56wasgreat wrote
2m ago
at this point after 12 years...people look at me like they're looking at the tail end of a horse that has it's tail raised... I just wanna be right and the game is getting old. One positive for me, a brother that has openly ridiculed me...is now on the short end of the stick...he is getting "downsized"...all of a sudden, he accepted a Zim note...hmmm....maybe all my friends need to get downsized ...lol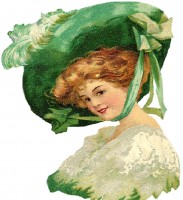 IrishLady wrote
2m ago
Gotta go get my list of phone numbers and names of people I have gifted so I am truly ready. I am going to go broke soon buying "just one more" for friends that have needs come up. My husband just shakes his head every time I tell him what I have been up to.
Cornbread25 wrote
1m ago
56.....Isn't that Amazing how Non-Believers become Believers so suddenly? Wow!
Truly pathetic - in both the formal and informal sense.
pathetic
pəˈθɛtɪk/
adjective
adjective: pathetic
   1.
   arousing pity, especially through vulnerability or sadness.
   "she looked so pathetic that I bent down to comfort her"
   synonyms: pitiful, pitiable, piteous, to be pitied, moving, touching, poignant, plaintive, stirring; More
   affecting, distressing, disquieting, disturbing, upsetting, miserable, heartbreaking, heart-rending, agonizing, harrowing, mortifying, sad, wretched, poor, forlorn, tragic, doleful, mournful, woeful;
   raredistressful
   "he made a small, pathetic groan"
   antonyms: comical, cheerful
   2.
   informal
   miserably inadequate.
*****************
 "Scum" - Sue Winters
VIP Member





Posts

: 1532

---

Join date

: 2016-04-08


Location

: This other Eden



..
LIFE IS ART wrote
29m ago
REPEAT: DANCEMAN wrote 19m ago FROM GERRY: NO PROFANITY, INITIALS OR ABBRIVIATIONS THEREOF
shuga wrote
1m ago
hello alll...will there be a transcrit of todays call??
shuga wrote
1m ago
o ok..thanks lia!
Wanna Bet????


MALLY wrote
47s ago
BYE SHUGA!! COME BACK SOON, SWEETIE!! AND GOD BLESS YOU AND KEEP YOU IN HIS CARE, SWEETIE!!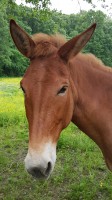 MDS1965 wrote
10m ago
WOW! GA EVERYBODY...SO WE GET TO LISTEN TO TCU TODAY! GREAT OPPORTUNITY TO LISTEN TO ANOTHER VOICE OF REASON AND KNOWLEDGE...GLAD TO HEAR HER INFORMATION!!
Willydell70 wrote
3m ago
I thought that the Wingitcal call wasn't supposed to be political
Eflite wrote
3m ago
this woman is panicking she has no idea
Skunkworks wrote
3m ago
Gerry invited her, I believe.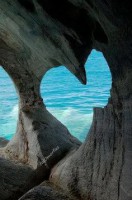 schmoo wrote
2m ago
This woman is outrageous
TWOGUNS336 wrote
4m ago
FOLKS....LET'S TONE DOWN THE NEGATIVES...
IT'S NOT THAT THEY BELIEVE IN THE SCAM STUPID BUT HAVE NOWHERE LEFT TO TURN FOOL 
Cornbread25wrote 
1m ago
56.....Isn't that Amazing how Non-Believers become Believers so suddenly? Wow!
GURU HUNTER





Posts

: 1357

---

Join date

: 2013-12-23


Age

: 66



9thOrbit wrote
3m ago
This TPP is a bad deal for the American Citizen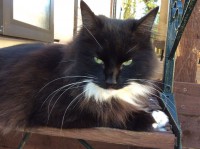 Skippy wrote
3m ago
Aetna loss 200 million last quater, and already pulled out of a bunch of states and praised OC while doing it.....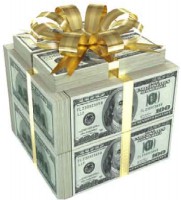 GJHHonor wrote
1m ago
what is the tpp again thanks?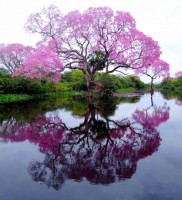 lynnieq wrote
1m ago

How did we get OFF the RV and onto ObamaCare? Distraction? Seems like it's not happening soon at all. Sad call.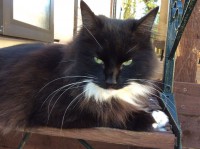 Skippy wrote
48s ago
It's all relative Lynn as sad as it may be.......
lynnieq wrote
16s ago
Relative to what?
lynnieq wrote
moments ago
Distraction. He also said the RV is probably not happening soon.
TWOGUNS336 wrote
moments ago
LYNN.....THE ANKLE BONE IS CONNECTED TO THE LEG BONE....JUST SAYING... NOT JUST ABOUT THE MONEY...
lynnieq wrote
moments ago
Whatever you say. This call has taken a whole new direction from calls in the past. Not rocket science. Just very different.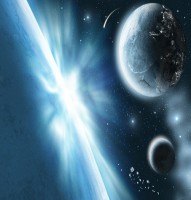 Daystar wrote
6m ago
I just got off the call with ABBOT DOWNING........Mary stated that the GCR is a scam and should be referred to the DOJ...
safoaf wrote
5m ago
Good afternoon room, Daystar, are you kidding around or is this true?
Olddad wrote
5m ago
Who is Mary?
Skunkworks wrote
4m ago
She sang with Peter and Paul.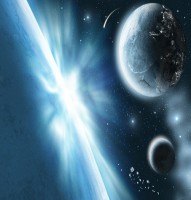 Daystar wrote
4m ago
yes I would suppose that even Abbot Downing employees are in the NEED TO KNOW
LIFE IS ART wrote
3m ago
`~ LYNN, EVERYTHING INVOLVING YOU RECEIVING YOUR FUNDING, IS ALL TIED TO THESE THINGS, AND THEN SOME. I REALIZE MANY WANT TO JUST SINGLE IT OUT AND SAY, "IT ONLY THE RV" BUT, THIS IS NOT, NOR NEVER HAS BEEN THE CASE. EVERYDAY PEOPLE WANT TO KNOW WHAT'S GOING ON AROUND THE GCR .. WELL, FINANCIAL, POLITICAL, GLOBAL, ALL OF IT IS A PART OF THIS PROCESS. THE TEAM IS SIMPLY TRYING TO GIVE US SOME DETAILS.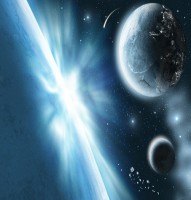 Daystar wrote
3m ago

MARY STATED THAT SHE HAD SEVERAL CALL THIS LAST WEEK AND FOUND OUT THAT THE FBI MEESSAGE STATED FOR HER TO CALL THEM AND REPORT THESE
TAXMOM wrote
2m ago
DAYSTAR AND THE BANKS BACK IN 2008 SAID THERE WAS NO PROBLEM. THE FUTURE LOOKED GREAT.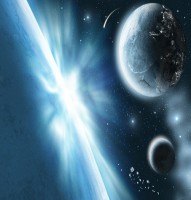 Daystar wrote
2m ago
any way thought someone had an interest in that caontact
TWOGUNS336 wrote
3m ago
PREMATURE CALLS TO THE BANKS ARE THE PROBLEM.... JUST MY THINKING...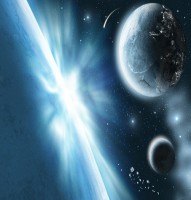 Daystar wrote
3m ago
well i just got off the phone 10 minutes ago not 5 years ago
LIFE IS ART wrote
1m ago
`~ DAYSTAR ~ APPRECIATE YOU SHARING MARY'S COMMENTS, WHAT ARE YOUR THOUGHTS?
Skippy wrote
1m ago
A woman with 25 years plus just retired or left my bank. I spoke about the currency/RV over a year ago. I also ask a asst mgr (new) if she could give me the rates on VND&RUP but it was taking forever and said just email it to me. Well the know tellers quit giving rates 6 months ago. Well I never heard back via email on my rates but the new mgr went out of his way to wish me a very good day. Nothing big but very pecular. I've been with this bank sice 1984......had a lot of name changes though....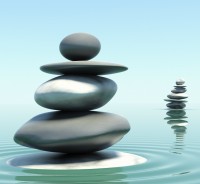 stonenote wrote
moments ago
FINALLY 6 minutes and 47 seconds into the call does he come on. Geez Gerry like you said it is on youtube - put it in the forum.
All I can say is Daystar better watch her Backside, her feelings are running very similar to mine just before they booted me off the forum.  I repeat......They can't handle the truth!!!!
I remain,
Just4Tom74
VIP Member





Posts

: 833

---

Join date

: 2016-08-07


Age

: 77



---
Permissions in this forum:
You
cannot
reply to topics in this forum