GERRY MAGUIRE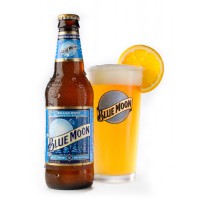 ADMIN - MOD -
Status: Offline
Posts: 14
Date: 15m ago  
| | |
| --- | --- |
| TO THE GURU HUNTERS OF DINALAND | |

---




ATTENTION..SSSMITH AND KENNY THIS IS FOR YOU...I HAVE NOTICED THAT ALL OF DINALAND IS YOUR PLAY GROUND...WHICH IS OK...WHY IS IT THAT YOU REFUSE TO DEVOTE ANY OF YOUR TALENTS TOWARDS A GROUP OF PEOPLE..I/E NANCY LINDA AND DIZZY BEAR WHY IS THIS..ARE YOU SCARED/AFRAID OR ARE YOU ONE IN THE SAME..I REQUEST..NA..DEMAND THAT YOU LEAVE NO ONE OUT OF YOUR SITE'S..

I DEMAND THE SAME TIME FOR DIZZYBEAR AS YOU DEVOTE TO ME...SO NOW THE BALL IS IN YOUR COURT SSSMITH AND KENNY PROVE YOU ARNT ONE IN THE SAME AND GIVE EQUAL BASHING TO NANCY AND LINDA AND DIZZYBEAR



I AM SURE YOUR TALENTS WONT GO TO WASTE BASHING AND EXPLAIN WHY THIS IS A SCAM....
Save
Well, Gerry.  I demand that you quit scamming people.

I demand that you quit your phony donation drives.


I demand that you get off your ass and get and job so you can buy your own beer.
Garry hasn't been paying attention!
IKO Ward (Wingit's wingman) and RayRen is in this one.
*****************
GURU HUNTER





Posts

: 18819

---

Join date

: 2015-02-19



How's the guru situation? Any arrests, jail sentences, or public hangings? Jeez, that's too bad.....
VIP Member





Posts

: 13675

---

Join date

: 2011-06-18


Age

: 64


Location

: Central Florida-



The phrase is "one AND the same". Although when spoken by slack-jawed alcoholics it probably sounds like "one 'n' the same."
*****************
 "Scum" - Sue Winters
VIP Member





Posts

: 1525

---

Join date

: 2016-04-08


Location

: This other Eden



*****************
 "Scum" - Sue Winters
VIP Member





Posts

: 1525

---

Join date

: 2016-04-08


Location

: This other Eden



all the gurus are on the run. the dinar is worthless and will always be worthless. so the question is what are you going to do with your worthless dinar?
VIP Member





Posts

: 5953

---

Join date

: 2011-06-23



who is dizzy bear? never heard of this one
:winky winky:
Wonder why Garry deleted this post out of his forum less than 30 minutes after he posted it.
maybe he sobered up?
Garry has been showing some signs lately of not being a very stable person.  Maybe that's what sitting around the house all day drinking, while your wife is at work, does to a man.  But whatever.  If his wife wants to carry the whole load and it works - I'm happy for them.
But Garry seemed a bit testy at Kenny and me yesterday and that kind of made me feel bad.  One of the times when I was in their chat room yesterday, I noticed that no one was taking call notes.  So I had a brilliant idea!  I would transcribe the call for them.....  Just as a gesture of good will.
After suffering through the entire call, I ended up with a pretty decent set of call notes.  They weren't verbatim, but they were entirely accurate.  I even took the time to provide a little commentary to them.  After posting them here at Dinar Daily, https://www.dinardaily.net/t56727-wing-it-call-notes-8-16-16, I had another idea!!!  In the interest of love, peace and friendship, I sent them over to my buddy at Dinar Recaps and they were posted there too.
What did Garry do?  Maybe a Thank You?  Oh, Hell No!!!  He flew into another one of his drunken rampages and threatened legal action against Dinar Recaps.  What a guy he is!  Oh well, I tried my best to extend an olive branch and do Wing-It a favor.  No appreciation at all.  So sad.....  Guess there is just no pleasing some people.

Last edited by Ssmith on Thu Aug 18, 2016 12:31 am; edited 1 time in total
GURU HUNTER





Posts

: 652

---

Join date

: 2015-04-11


Age

: 38


Location

: Arizona



---
Permissions in this forum:
You
cannot
reply to topics in this forum