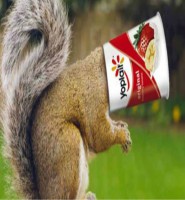 ral wrote
56m ago
ive noticed that when rayren has a seminar he doesnt do a call for his followers and the people that he makes money from are the people that follow him... he took over tonys group and now he controls the group IMO thats wrong
Tony built a group of followers, the fact that RayRen moved in to keep it going is no great surprise.  No matter how bad a person is proven to be there will always some who refuse to believe the person was wrong.  For example look at he Charles Manson case.  There are still followers of him, May God have mercy on their souls.  JMO

I remain, 
Just4Tom74
mangelo wrote
33m ago
I found this interesting today.... my friend calls me about the WM at Wf: he tried to call me and the lady said he wasn't available, he asked for another WM and was told they are not available and he asked to talk with the sectary and they said the whole department is not available today. So he called the other location and only got a recording.... Hmmm.
mangelo wrote
29m ago
yea at two different locations and we even tried his personal cell phone......
mangelo wrote
21m ago
we have two senators leaving office! They are saying they are going into private practice...... maybe we are getting closer....
LIFE IS ART wrote
10m ago
`~ AMAROK, I'M DOING FINE SWEETIE ~~ WILL BE FULLY ONLINE COME THURSDAY AFTER THINGS WILL GO REALLY FAST FOR ME HERE
CORNERSTONE wrote
2m ago
RAY: WE ARE IN THE FINAL STRETCH, KEEP YOUR EYES OPEN FOR 'LEVERAGING' OPPORTUNITIES WITH ALL THE CURRENCIES WE HOLD
CORNERSTONE wrote
51s ago
RAY: MEMBERS HAVE LEVERAGED CURRENCIES AS LATE AS LAST FRIDAY, BUT WANT THEIR PRIVACY RESPECTED, SO INFO ON RATES, ETC. WILL NOT BE SHARED
CORNERSTONE wrote
5m ago
RAY: AMNESTY LAW, THEY ARE MEETING AND FINALLY ADDRESSING THIS ON TUESDAY
CORNERSTONE wrote
4m ago
RAY: WHETHER THIS AFFECTS THE PUBLIC RV, WE WILL KNOW VERY SHORTLY
CORNERSTONE wrote
3m ago
UBIETY, WHEN RAY SAYS LEVERAGING, HE IS REFERRING TO CURRENCIES LIKE THE DONG GOING LIVE AT A BANK FOR A SHORT TIME FOR 4 CENTS OR SO, PROBABLY DOING TESTING, ETC
CORNERSTONE wrote
2m ago
SOME HAVE CAUGHT IT AT THE RIGHT TIME, AND EXCHANGED SOME OF THEIR CURRENCY, AND 'LEVERAGED' THAT INTO FURTHER CURRENCY PURCHASES
CORNERSTONE wrote
19m ago
THEY HAVE BEEN IN A BANK FOR OTHER BUSINESS, AND ASKED ABOUT THE CURRENT RATES, AND HAPPENED TO HIT IT AT THE RIGHT TIME
CORNERSTONE wrote
17m ago
RAY: RAFI BANK CARD IS INTERNATIONAL, AND IRAQIS CAN MOVE MONEY FROM COUNTRY ONLY CARD TO THAT NEW CARD
CORNERSTONE wrote
16m ago
RAY: IRAQI IN THE US JUST GOT MONEY ON THEIR CARD > $200K USD
CORNERSTONE wrote
12m ago
RAY: THE MEMBERS THAT HAPPENED TO BE IN THE RIGHT PLACE AT THE RIGHT TIME FOR THE 4 CENTS DONG EXCHANGE WERE NOT CALLED IN, BUT HAPPENED TO BE THERE BY LUCK
LIFE IS ART wrote
19m ago
`~ UBIETY.... IT'S MY NEIGHBORS LITTLE XP, NO UPDATES AVAILABLE. SLOWER THAN A SLUG, AND CAN ONLY HAVE ONE SCREEN OPEN. THIS ONE. CANNOT MULTITASK AT ALL. TAKES FOREVER TO POST. BUT, NEW SYSTEM WILL BE UP AND RUNNING COME WED/THURS
LIFE IS ART wrote
16m ago
`~ 9TH, IT'S A REFURBISHED HP800 3GHZ, AND HAS AN EXTRA SLOT FOR AN ADDITIONAL GRAPHIC CARD. IT'LL BE JUST FINE, UNTIL I CAN GET WHAT I TRULY WANT.
And good luck with that one girl.......

I remain,
Just4Tom74

lostnq8 wrote
35m ago
Frank is wearing a navy blue suit with a white tie. Don't really know the meaning behind that one.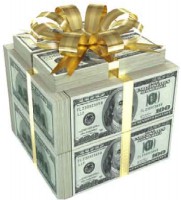 GJHHonor wrote
28m ago
thye removed the Fisher post on recaps. 8/15/2016 Note: We just found out this was a repost from last year that someone sent to us as a new post. We are sincerely sorry~ The Dinar Recaps Team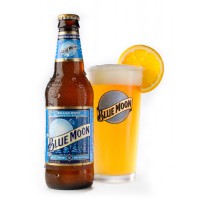 TWOGUNS336 wrote
31m ago
FROM LIA: PLEASE POST THIS: THE RTC WAS EMAILED, REGARDING THE FISHER UPDATE, THIS DIRECTLY FROM FISHER'S ROOM, VIA EMAIL: "This info has been brought to light on the call."
Even in a garbage pit you can find a gem if you look hard enough

I remain,
Just4Tom74
Similar topics
---
Permissions in this forum:
You
cannot
reply to topics in this forum