Cornbread25 wrote
24m ago
The markets cannot stand to wait till Election Season, BEP. The Republic has been restored....the currency is out....the flag trimming has changed...the Chinese wants Obama, Trump, and Clinton to get lost. There's nothing else to do but get us into those Redemption Centers. imo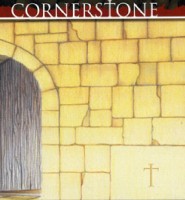 CORNERSTONE wrote
23m ago
BEP, SO DOES THIS WEEKEND LOOK GOOD, OR ARE YOU THINKING IT WILL SLIDE INTO NEXT WEEK?
Blackeyepea wrote
24m ago
I still say you all are blessed..if you have been waiting 10 years you are blessed! Nothing and no one will give you this type of return and blessing in life! Waiting 10 years or 1 year to be a muli multi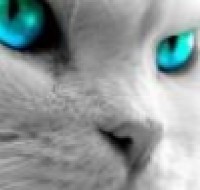 Glory3 wrote
24m ago
I was thrilled to see the flags without the gold trimming. Wow
Cornbread25 wrote
24m ago
Exactly!! We must continue to Pray The Prayer of Faith....We Will Get To The Promosed Land!! Amen.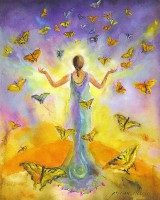 Blackeyepea wrote
23m ago
Corner i would say 1-2 weeks to get everyone in and done..EVERYONE WILL SIGN AN NDA TO BE PREPARED! EVERYONE!!!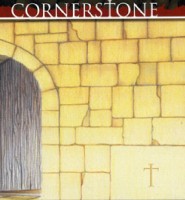 CORNERSTONE wrote
22m ago
BEP, DO YOU HAVE ANY INFO ON THE NDA? 2 PAGES? COVER JUST THE RATE AND DATE NON-DISCLOSURE?
Blackeyepea wrote
22m ago
Ive said it once and ill say it again. The problem before was faulty and unrealistic intel. This was ready dec 2015 through now..thats how long weve TRULY BEEN WAITING AND THATS NOT LONG
Blackeyepea wrote
21m ago
ANYTHING before that was nonsense..YES I SAID IT!!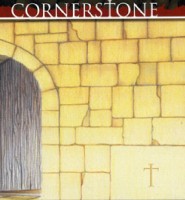 CORNERSTONE wrote
18m ago
SOUNDS REASONABLE BEP. I AGREE THAT WE ARE IN THE MOMENT, AND WHATEVER IT HAS TAKEN TO BRING US TO THIS POINT, IT WILL ALL BE WORTH IT, NO MATTER HOW LONG WE HAVE BEEN IN THIS!
Blackeyepea wrote
17m ago
Everyone should really be thankful to God and Him using people to expose us to this and those who have worked tirelessly to solidify this. We are thankful and grateful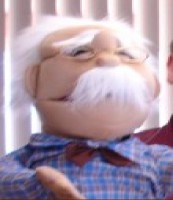 9thOrbit wrote
17m ago
my 2 years has been long enough

GURU HUNTER





Posts

: 20050

---

Join date

: 2012-04-10




The markets cannot stand to wait till Election Season,

Markets are up slightly for the week and still near all time highs.....
BEP. The Republic has been restored....the currency is out....the flag trimming has changed...

No new republic, new currency are just new FRNs, there are no USN, the fring on the flag is meaningless. the Chinese wants Obama, Trump, and Clinton to get lost. There's nothing else to do but get us into those Redemption Centers. imo

You are a useless POS imo.

*****************

Trust but Verify --- R Reagan

"Rejoice always, pray without ceasing, in everything give thanks; for this is the will of God in Christ Jesus for you."1 Thessalonians 5:14–18 

     

Super Moderator





Posts

: 27231

---

Join date

: 2011-08-09


Age

: 23


Location

: Umm right here!




B4shalom wrote
21m ago
Does anyone know if has and must be at exchange with me to sign nda? Been much friction over RV and unbelief. He's one that needs to see before believing. Thanks

CORNERSTONE wrote
21m ago
B4, WE HAVE HEARD THAT THE SPOUSE DOESN'T HAVE TO BE PRESENT WITH YOU AT THE EXCHANGE, BUT THAT THEY WILL MOST LIKELY HAVE TO SIGN THE NDA LATER FOR YOU TO HAVE ACCESS TO YOUR FUNDS

B4shalom wrote
13m ago
Can't set up trust til have $ from exchange. Hoping skeleton trust is or ? Will be available @ exchange to park the funds into safely short term

Nanna wrote
13m ago
B4shalom....My hubby has NO idea how much currency, which currency, or how much I paid for currency. He is totally unable to keep that information to himself, so he will not be going to exchange nor signing anything...We have had separate bank accounts for the entire 50 years of our marriage...it just works out better that way.

CORNERSTONE wrote
11m ago
YES, NANA. YOU KNOW WHO YOU CAN TRUST WITH INFO AND WHO YOU CAN'T. GET'S DELICATE WHEN CLOSE FAMILY MEMBERS CAN'T KEEP THEIR MOUTH SHUT...
   

CORNERSTONE wrote
12m ago
B4, YOU WILL BE FINE. THE BANK'S SKELETON TRUST WILL BE THERE TO PARK YOUR FUNDS UNTIL YOU CAN GET YOUR FINANCIAL TEAM TOGETHER. THAT IS WHAT I AM GOING TO USE AS WELL

B4shalom wrote
4m ago
I don't post much... but I watch, read, and listen a lot. Thanks for all your encouragement. Hard for me to walk alone in this around hubby. Praying the Lord will wake him up...cuz he gets angry and thinks I'm nuts.

B4shalom wrote
1m ago
GREAT to have a safe place to go, Mally. Thanks for keeping it safe. And thanks to all the mods and GERRY, Iko, Art, + Ai3D for the level-headed info and calls.

kb4Him wrote
20s ago
I'm in the same boat B4shalom.

Nanna wrote
1m ago
B4shalom ....I have a friend who has the same problem. Her hubby is a real unbeliever, a spendthrift, and a little on the braggadocious side....she is opening a separate account for funds to be deposited in and will add to joint account as needed.

B4shalom wrote
moments ago
Thanks Nanna. Good idea. Do I need to have acct @ WF before exchange in my name only? Husband has one there but only in his name. Most our acts are @ another bank

Nanna wrote
8m ago
Nope....B4....I believe they can open you up an account right then.

B4shalom wrote
3m ago
Anyone know how long Zims will be able to be redeemed? Have daughter out of course try till Sept. Will she have to wait for LATER public exchanges if it goes now?

MALLY wrote
3m ago
IKO WAS VERY CONVINCED THAT WE ARE AT THE FINISH LINE, IMO!!!!

MALLY wrote
2m ago
NO, HOPEFUL, I DID NOT TAKE THAT AWAY OR HEAR THAT~~

MALLY wrote
1m ago
B4SHALOM~~YOU WILL HAVE TO ASK THAT WHEN YOU EXCHANGE, HON~~DID YOU BUY THE ZIM OR DID SHE?

B4shalom wrote
19s ago
She bought some herself.

MALLY wrote
21s ago
I HAVE ALSO HEARD THAT YOU WILL POSSIBLY HAVE UP TO 60 DAYS ON ZIM~~BUT NOONE KNOWS THAT, FOR SURE~~

GURU HUNTER





Posts

: 20050

---

Join date

: 2012-04-10




Similar topics

---

Permissions in this forum:

You cannot reply to topics in this forum


Who is online?

In total there are

57

users online :: 0 Registered, 0 Hidden and 57 Guests :: 3 Bots

None

Most users ever online was

2065

on Mon Apr 09, 2012 5:34 pm