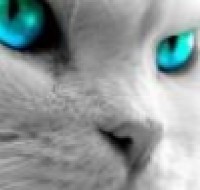 Glory3 wrote
29m ago
Morning all. I see that WSOMN is closed this am. Anyone have a clue? They were ok at 11pm.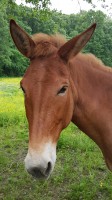 MDS1965 wrote
28m ago
GM GLORY...THAT IS INTERESTING...PROBABLY A NEW MEMBER ISSUE...THEY HAD OPEN ENROLLMENT AND THAT ALLOWED A LOT OF GOOD, BAD AND SOME UGLY INTO THEIR ROOM...COULD BE DOING SOME HOUSE CLEANING...I WOULDN'T MAKE MUCH OF IT...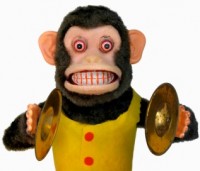 td wrote
27m ago
Afew bad apples......you know th rest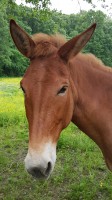 MDS1965 wrote
27m ago
TD WE HAVE THEM HERE TOO...JUST A PART OF ANY CHATROOM, BUSINESS OR FAMILY...GOES WITH THE TERRITORY...GOTTA HAVE THE GOOD WITH THE BAD...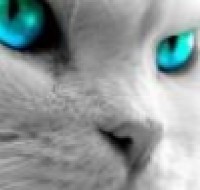 Glory3 wrote
24m ago
Admin said he vetted all 40 of the new ones..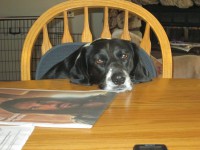 sassy wrote
23m ago
even if their are no bad ones, it must be alittle crazy at first.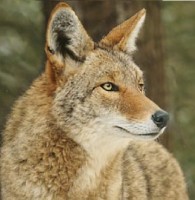 coyotehunter wrote
23m ago
GM Just my thought, but I believe non-related dinar topics and music was their downfall. Follow The Money There is plenty to discuss without cooking and small talk. Bill was beginning to run a tight ship.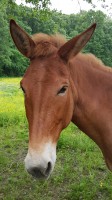 MDS1965 wrote
23m ago
OH YES, IT CAN BE EXTREMELY CHALLENGING, UNLESS THEY ARE SEASONED CHATTERS. BUT YA GOTTA THINK ABOUT IT, WHERE ARE THEY COMING FROM? BANNED FROM OTHER ROOMS? NEW "DINARIANS" OR FRIENDS OF DINARIANS...IT'S ALL GOOD THOUGH...GLAD FOR THEM...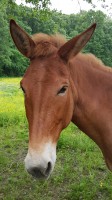 MDS1965 wrote
20m ago
SASSY...I STARTED OUT IN WSOMN BUT DURING THE "BREAK UP" GOT SWEPT AWAY...BUT IT IS A CHAT ROOM AND LIKE ANYTHING, THEY ALL HAVE THEIR UPS AND DOWNS...CERTAINLY NO REASON TO THROW ANY STONES...AT LEAST FROM WHERE I SIT...I THINK WE ALL HAVE THE SAME GOALS (WITH THE EXCEPTION OF A FEW BAD APPLES)...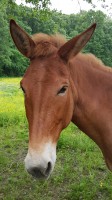 MDS1965 wrote
18m ago
THE DUAL AND TRIPPLE CHATROOM MEMBERSHIPS ARE KIND OF A DOUBLE EDGED SWORD. I PERSONALLY THINK HAVING ONE IS ENOUGH...REDUCES THE CONFUSION AND ANXIETY...

Beams wrote
14m ago
ah.. ty sassy. Only thing I know .. other than what I see on msn is that Awake said Goodbye.. which to me speaks volumns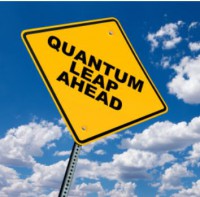 Quantum wrote
12m ago
Does anyone have the full statement or post from Awake? Thanks!

Beams wrote
10m ago
someone I know also listened to the Nancy call .. seems DB is also "feeling it" right now too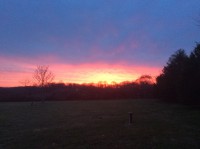 Pavy wrote
10m ago
Does any one have a link to his page (AWAKES)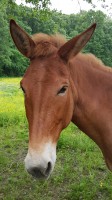 MDS1965 wrote
8m ago
PAVY I THOUGHT HIS WAS BY INVITATION ONLY...IT WON'T BE LONG AND IT WILL MAKE IT TO DINAR RECAPS AND OTHER PLACES...HIS ROOM IS NO DIFFERENT...THERE ARE SOME "SPIES" IN THERE TOO I'M SURE...
   
mickgel wrote
9m ago
pavy he just was saying good bye and thank you no intel nice letter thou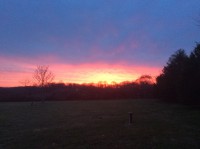 Pavy wrote
7m ago
Back in the days of Shawn and deb I was on his site then when they went different ways I lost touch
KmHollow wrote
2m ago
WSOMN chat closed till further notice, Awake saying "Goodby" and DB last night saying we are in the moment now…it's all interesting…Hmmmm…?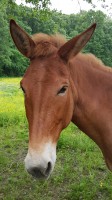 MDS1965 wrote
15m ago
WSOMN IS CLOSED DUE TO CHILDISH BEHAVIOR LAST NIGHT ACCORDING TO I BELIEVE SNOWBUNNY REPORTED THIS MORNING...NOTHING MORE...WOULDN'T MAKE ANYTHING OUT OF IT...
Doc426 wrote
15m ago
I'm so glad I left WSOMN, couldn't take all the whining

MDS1965 wrote
3m ago
SO LET'S ALL THINK IT....EXCHANGE TODAY...EXCHANGE TODAY...EXCHANGE TODAY...(COME ON, I CAN'T DO THIS ALONE)...HERE WE GO...EXCHANGE TODAY...EXCHANGE TODAY...THAT'S IT...YOU GOT IT! NOW JUST KEEP REPEATING IT ALL DAY...

MDS1965 wrote
1m ago
OH MY...WHAT HAVE I STARTED...BE CAREFUL...NO CHANTS...THAT CAUSES THE CHAT ROOM TO CRASH...THAT WOULD NOT BE A GOOD THING...ESPECIALLY IF A MOD DID IT...LET'S JUST "THINK IT" AND "SAY IT" WHERE WE ARE...

dpchamp wrote
2m ago
MDS, I was saying you know it wasn't me causing trouble in WSOMN last night bc they me yesterday!!! You know me, the trouble maker!!!

MDS1965 wrote
2m ago
OH MY...DP...YOU GOT BANNED LAST NIGHT...

dhthomsen wrote
2m ago
It is easy to get bounced off of WSOMN; theOM part may be over-stating it.

TAXMOM wrote
2m ago
DPCHAMP, I GOT BANNED 3 TIMES WITHIN 24 HOURS OVER THERE MONTHS AGO.
   

MALLY wrote
2m ago
DP~~~YOU ARE OUR SWEETI LITTLE DPCHAMP~~~NEVER A TROUBLE MAKER~~~

dpchamp wrote
2m ago
MDS, not last night, early afternoon…I came back from picking up my granddaughter and couldn't log back in…joke's on me!!

MDS1965 wrote
2m ago
DHT...WELL WE ALL HAVE OUR TROUBLES IN EVERY ROOM...

MDS1965 wrote
1m ago
BLASTED...DTH...NOT DHT....BRAIN, EYES AND FINGERS AREN'T WORKING...MUST NEED SOME NOURISHMENT...

dhthomsen wrote
56s ago
City: There is a small group of Dinarians I know here and we are trying to grow in order to foster cooperation here in Reno

cltvcoyote wrote
22s ago
dh, PM me and we will get otgether, ASAP

txsam wrote
19m ago
GM All.... for what its worth... I signed off about 5 min before closing and i was on wsom off and on for a couple of hours and i did not witness any peeps being out of line, hummm very quiet at sign off... so not sure why, my guess is that we are at the moment that we have been waiting for... we just need to remain calm and ready! blessings to all!

BeagleEyes wrote
14m ago
Mally we have to be as Rocker66, Awake, and WSOMN shutting down is interesting to say the least.

cltvcoyote wrote
14m ago
back, so what is the take of WSOMN going dark??

BeagleEyes wrote
14m ago
cltv: Several sent AdminBill nasty PMs apparently

happyone wrote
14m ago
rocker66 has shut down?

JustTom wrote
14m ago
I used to view WSOMN but never posted or responded to what they had to say. I did notice there seem to be a lot of internal disagreements and at times down right hateful, but stuff like that is common on the chat room boards and has been steadily increasing as the wait for the magic 800 number is released. That is mainly the reason I stay up here in the rafters just to watch the show and not have my post attacked causing the board unneeded aggravation.

Flybaby wrote
2m ago
strange about wsomn i browse and missed the drama thank goodness....not sure what happened other than a bill rant i guess

Taviagirl wrote
2m ago
Just I'm so glad I have you folks you are amazing

TRINITY wrote
2m ago
OH NO...NO SO... LOL

Taviagirl wrote
55s ago
Well back to work. Thanks guys

TRINITY wrote
49s ago
TAVIA...YOU ARE A SWWEET HEART...I'M GOING TO KEEP YOU

Similar topics

---

Permissions in this forum:

You cannot reply to topics in this forum


Who is online?

In total there are

55

users online :: 0 Registered, 0 Hidden and 55 Guests :: 4 Bots

None

Most users ever online was

2065

on Mon Apr 09, 2012 5:34 pm