STAG1 wrote
18m ago
Who is Fisher - saying he has 6 confirmations of people getting funded? Is he Spaceship and aliens Guy?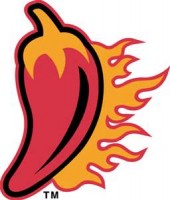 RaginCajun wrote
17m ago
STAG1- FISHER HAS BEEN SAYING THAT FOR YEARS

STAG1 wrote
16m ago
Don't listen to him but all this talk on Skr's . they may be liquid but Idon't think anyone has received monies in their accounts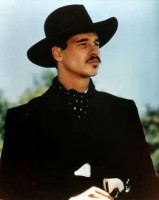 dyoungdc wrote
12m ago
Stag, How can yo ube liquid but not have your money? (not confrontational question)

STAG1 wrote
5m ago
dy the skrs have been made liquid- but funds have not been released - that's what they are stating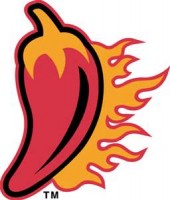 RaginCajun wrote
4m ago
IF FUNDS HAVEN'T BE MADE AVAILABLE AREN'T THEY STILL SKR'S?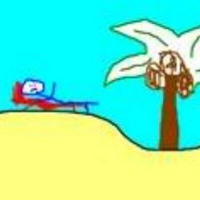 scotchie wrote
3m ago
Dinar is not an internationally recognized currency. How can someone cash in and spend dollars on that basis? I am confused....

candy girl wrote
6m ago
Etoile I am fine, just praying like everyone in this chat that our ride is over so we can continue with what's left of our life's, I am saying the rest if our lives because there are lots of retired people in this investment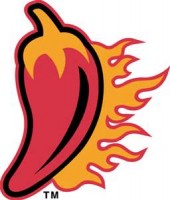 RaginCajun wrote
31m ago
DISCUSSION IS OK BUT NOT PERSONAL ATTACKS OR BEING DISREPECTFUL

sparke wrote
4m ago
i think we should stay away from politics and talk about share info about the rv process which is our common interests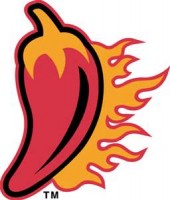 RaginCajun wrote
3m ago
SPARKE- GRET POINT LET'S MOVE ON AND DISCUSS OUR DREAMS OR WHAT CAR WE ARE GOING TO GET

Yes, Let's all stay in Fantasy Land.



Rocker66 wrote
22m ago
For those that are interested and Bill will bring in, the first step of the process of funding did end today. It is on to the next which I hope includes the groups like the internet
jed54 wrote
22m ago
Rocker, how long do you think it will be before the rest of us get to be funded? Best guess?
Rocker66 wrote
18m ago
I don't know and have never professed to know timing but with this done one can sort of sketch out a timeline. Either lat tonight or tomorrow, we will have word of the proposed timeline. If it can be shared, Bill will be able to
Rocker66 wrote
17m ago
I heard the best news today was that Yosef finally said goodbye for the 6th time for good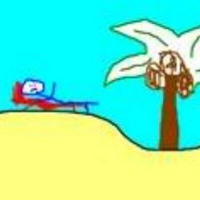 scotchie wrote
14m ago
Awake-in-3D was om Gerry's call today, and one thing that was professed was:::GERRY: YES, NO ONE GET PAID UNTIL EVERYONE GETS PAID.
Rocker66 wrote
12m ago
The other thing is Super P's were funded Tuesday and have a 72 hour strike price to set and then funded. So, this falls in line with bonds and currency
Rocker66 wrote
10m ago
Zim was given the go ahead today but I don not think that has started based off of some information we received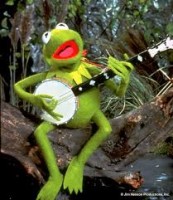 kermit53 wrote
9m ago
Interesting that we are hearing a lot more of the Zim exchanges and almost nothing about other currencies
   
gnosis wrote
9m ago
rocker, end of SKR set ups?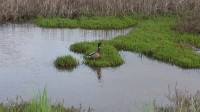 gnosis wrote
8m ago
is what was completed today?
Rocker66 wrote
9m ago
gnosis, it appears all groups with SKR's were funded. However, that does not mean the individual Sellers within the groups are ALL liquid yet. Some are
 
Pj wrote
9m ago
So Awake3D says just get on with life? Others say things are on schedule, then Oct/Sept are any of these folks researcher or talking to the same folks? To out of balance

Rocker66 wrote
9m ago
Kermit, 10 days ago the others started to become liquid. Bill has independent information of that.

Soupkettle wrote
8m ago
Rocker...and liquid means they NOW....RIGHT NOW have spendable cash?

Rocker66 wrote
7m ago
Liquid only means one thing which is you can take your card and go to the ATM. Liquid but not released is an oxymoron
   

gnosis wrote
8m ago
rocker or is someone else in front of us?

GEG-Dinar wrote
6m ago
Rocker66, so some people who had SKR's and have exchanged now have actual $$ in their account they can spend at will. Is that correct?

crimsontide wrote
5m ago
Raywren mentioned today his contacts see no proof of liquidity

TerryMAC wrote
5m ago
As per Awake-in3D:SKR accounts are FULLY funded. Paymaster needs authorization from Gov. to release those funds and make them CA$H accessible. GREAT NEWS: SKRs funded -We will be funded NEXT and no one gets CA$H access until we have all exxchanged -What could be more fair ?

Rocker66 wrote
39s ago
Ok, I was just popping in. Moving forward, please read my information as the state of affairs as I know it. I am not here to convince anyone of a timeline or believe what I post. I don't know the others like Awake so can't respond to that. I am keeping the room abreast of what I know because I told Bill I would. Take it, leave it but we hope for the best

Yep- Wish in one hand and shit in the other, and see which one gets full first- When are you peeps gonna learn, for crissake? They've all been saying this shit for years, and you guys are jumping in there just like the hogs getting slopped-I guess if that doesn't kill ya nothing will, but ya'll will be sorry down the road a piece.....

VIP Member





Posts

: 13675

---

Join date

: 2011-06-18


Age

: 64


Location

: Central Florida-




Beginning at 10:52pm CDT

ADMINBILL wrote 
39s ago
GOOD EVENING WSOMN - I HAVE BEEN AT WORK AND JUST NOW GETTING BACK INTO THE ROOM. i CONTINUE TO HEAR GOOD THINGS INCLUDING THAT THERE HAVE BEEN A LIMITED AMOUNT OF SKR'S FUNDED. THAT MEANS THAT THOSE THAT HAVE HAD THE OPPORTUNITY NOW HAVE SPENDABLE CASH IN THEIR ACCOUNTS.
  

ADMINBILL wrote 
2m ago
THIS HAS NOT BEEN THE FAST ROLL OUT WE ANTICIPATED WE ASSUMED WOULD HAPPEN. BUT THE NOTION THAT IT MUST BE ALL OR NONE HAS PROVEN TO BE INACCURATE. PRIMARILY THIS ROLL OUT HAS BEEN SMOOTH AND METHODICAL
  

ADMINBILL wrote 
1m ago
THE MOST IMPORTANT PART OF THIS OPPORTUNITY HAS BEEN OUR ABILITY TO LEARN TO BE VERY PATIENT. AND I HATE IT!

ADMINBILL wrote 
10m ago
IT IS MY OPINION THAT WE COULD POSSIBILITY GO INTO NEXT WEEK TO FINISH UP THE GROUPS IF NOT ALREADY DONE. FRANKLY, I HAVE BEEN IN THIS FOR 11 YEARS NOW WHICH HAS MADE ME NOT LOOK AT DATES, RATES OR LISTEN TO GURUS OR SITE OWNERS AND TAKE IT AS GOSPEL, MINE INCLUDED, AND INSTEAD USE IT AS JUST A BIT OF INFORMATION TO DIGEST EVERY DAY.

ADMINBILL wrote 
8m ago
WE HAVE ALL BEEN THROUGH THE WRINGER AND LEARNED ALOT FROM THE RIDE. MY ADVICE TO YOU IS TO SIMPLY CHILL OUT. YOU CANNOT MAKE IT HAPPEN AND I CANNOT MAKE IT HAPPEN ANY SOONER THAN IT WILL BE AT SOME TIME IN THE FUTURE.
  

ADMINBILL wrote 
6m ago
THE ROOM WILL CLOSE FOR THE WEEKEND ONCE AGAIN AS POSTED WHEN WE ARE DONE WITH THIS CHAT. SHOULD ANYTHING OF INTEREST COME INTO OUR INFORMATION PROVIDER NETWORK I WILL SEND A TWEET WITH AN UPDATE.
  

ADMINBILL wrote 
4m ago
DO NOT LOOK FOR A TWEET BEFORE 3PM MST SINCE I WILL BE AT WORK UNTIL THEN. DOES ANYONE HAVE ANY QUICK QUESTION YOU WOULD LIKE TO ASK NOW?
  

Maji Girl wrote 
6m ago
Would you all please pray for my childhood friend Steph, her nephew passed from cardia arrest at 35 years old. His mama died recently also. Thank you
  

ADMINBILL wrote 
4m ago
PLEASE HEED MAJI GIRL'S REQUEST TONIGHT
  

R601a wrote 
3m ago
AB - If you're still here - Would you have any idea of methods for international release - ie - Australia?
  

ADMINBILL wrote 
1m ago
R601a - HONESTLY I HAVE NOT HEARD BUT I WILL ASK AND FOR OTHER COUNTRIES AS WELL
  

 
Flowerman wrote 
5m ago
Admin... Quick ? for you... Awake said today no SKR have been funded... Confused???
  

ADMINBILL wrote 
1m ago
I KNOW THERE HAVE BEEN SKR'S FUNDED WITH CASH. NOT SURE OF THE NUMBER OF PEOPLE BUT I DO HAVE CONTACTS THAT HAVE IMMEDIATE FRIENDS THAT MAKE THE CLAIM THEY ARE SPENDING THEIR MONEY.
  

ADMINBILL wrote 
moments ago
UNFORTUNATELY, NEITHER MYSELF, SUNNI OR RIC HAVE SKR'S SO WE HAVE NOT BEEN FUNDED, MADE LIQUID OR EVEN BEEN OFFERED A NEW TOASTER LIKE THEY DID AT BANKS WHEN YOU OPENED AN ACCOUNT.
  

Blessed2BABlessingwrote 
17s ago
GE, Admin! did you see Petes Question? I was wondering the same thing as he is asking. pete wrote 4m ago Bill - not a Q, but a quote from Rocker66 that we're all interested in hearing about: "Either late tonight or tomorrow, we will have word of the proposed timeline. If it can be shared, Bill will be able to."
  

ADMINBILL wrote 
moments ago
PETE AND BLESSED - NOT SURE TO BE HONEST.
  

 
pete wrote 
16s ago
right - just something to keep in mind as you talk to contacts this weekend. 

ADMINBILL wrote 
3m ago
PETE - I WILL FOR SURE. OKAY GUYS AND GALS - 5 MORE MINUTES AND THE ROOM WILL CLOSE FOR THE WEEKEND - RELAX AND CHILL. BAR-B-QUE AND STEAK OR HAVE A TASTY SALAD. SPEND TIME WITH THE FAMILY - SPEND TIME WITH GOD OR YOUR SPIRITUAL COMPASS
  

crimsontide wrote 
5m ago
AB it seems like everything in Iraq must be done in order for this process to be moving here?
  

ADMINBILL wrote 
3m ago
CRIMSONTIDE - I HAVE BEEN TOLD REPEATEDLY THAT IRAQ IS NOT AN ISSUE.
  

Dash Riprockwrote 
4m ago
Admin is your feeling that groups are next up like G64 and should start getting notified l?
  

ADMINBILL wrote 
1m ago
DASH RIPROCK - I TEND TO BELIEVE THAT THE LOWER TIER GROUPS ARE VERY CLOSE FOLLOWED DIRECTLY BY WEB SITE GROUP MEMBERS. THAT IS MY OPINION ONLY BUT IT IS BASED UPON THE INFORMATION I GET FROM PEOPLE I TRUST.
  

ADMINBILL wrote 
1m ago
HAVE A GREAT WEEKEND - LET'S PRAY FOR A TONY SUPER FANTASTIC COMING WEEKEND AND WEEK.

ADMINBILL wrote:WE HAVE ALL BEEN THROUGH THE WRINGER AND LEARNED ALOT FROM THE RIDE.

Er...forgive me for asking, Bill old chap, but learned what exactly?

*****************

 "Scum" - Sue Winters

VIP Member





Posts

: 1532

---

Join date

: 2016-04-08


Location

: This other Eden




@Ethel Biscuit

wrote:

ADMINBILL wrote:WE HAVE ALL BEEN THROUGH THE WRINGER AND LEARNED ALOT FROM THE RIDE.

Er...forgive me for asking, Bill old chap, but learned what exactly?

You mean besides not to listen to anything Bill and his cronies say? :winky winky:

*****************

Trust but Verify --- R Reagan

"Rejoice always, pray without ceasing, in everything give thanks; for this is the will of God in Christ Jesus for you."1 Thessalonians 5:14–18 

     

Super Moderator





Posts

: 27225

---

Join date

: 2011-08-09


Age

: 21


Location

: Umm right here!




---

Permissions in this forum:

You cannot reply to topics in this forum


Who is online?

In total there are

108

users online :: 0 Registered, 0 Hidden and 108 Guests :: 2 Bots

None

Most users ever online was

2065

on Mon Apr 09, 2012 5:34 pm