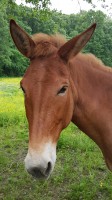 MDS1965 wrote
1h ago
TAXMOM...I'M GUILTY...100%...MY CPA TEXTED ME LAST WEEK...I ONLY HAVE THE LAST TWO YEARS DUE...YEP...THAT'S ME...MR PROCRASTINATION...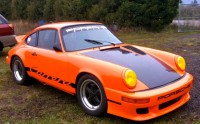 FlyboyTexas wrote
1h ago
MDS fly low and fast it will keep you awake!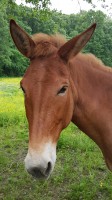 MDS1965 wrote
1h ago
FLYBOY...AS FAST AS THAT LITTLE 4-CYLINDER FOCUS WILL GO...LEGALLY OF COURSE...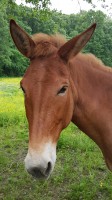 MDS1965 wrote
1h ago
CAN'T AFFORD ANY TICKETS...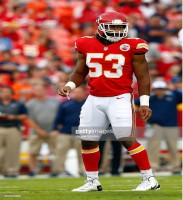 Chief53 wrote
12m ago
Well from what I'm hearing, Fisher, Dizzibear, Bruce, Yosef, & I think, AdminBill all seem to be highly expectant for this weekend.
Striker wrote
12m ago
Chief - Just not to sure where 'We' are in the process! After much reading seems like SKR's are becoming liquid but the groups,Whales etc.... Then Internet group 'us'! Trying to figure our where we are at! But sure hope your right!!!
TAXMOM wrote
12m ago
CHIEF I HAVE A SIDE BET AND IF WE GO THIS WEEKEND I GET A 1 KARAT DIAMOND NECKLACE, SO LET'S GET THIS BABY ROLLING!
TAXMOM wrote
10m ago
IF WE DON'T GO UNTIL SEPTEMBER, HE GETS A BOX OF GOOD CIGARS OF HIS CHOICE. I THINK I MADE THE BETTER DEAL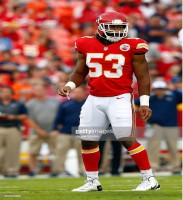 Chief53 wrote
10m ago
TAXMOM, I've thought about tricking my wife with this, since see is a non-believer, but I'm trying to take the high road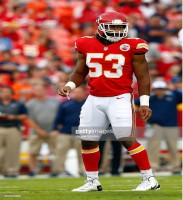 Chief53 wrote
7m ago
TAXMOM, if this thing goes this weekend, I'd buy you thae necklace myself. I'm really "Jonesing" for this badly
Striker wrote
1m ago
Mangelo - Thats why Im careful in rushing to believe! For years we heard groups were exchanging! NOT... So we wait for complete confirmation!!!
   
midwestman wrote
1m ago
mangelo, what desn't make sense (consider the source) was Yosef said SKR's were liquid but not funded, that to me means they havn't changed at all.
TAXMOM wrote
moments ago
KNOWING THAT THERE ARE PTB THAT PULL STRINGS, I LOOK FORWARD TO THE DAY THAT WE CAN COMBINE FORCES AND HAVE A TEENY BIT OF POWER, LIKE BUYING CONTROLLING INTEREST IN MONSANTO AND TURNING IT AROUND INTO A COMPANY THAT DOES GOOD FOR THE WORLD
midwestman wrote
moments ago
Chief53 Christine LaGarde, Janet Yelling Obama, puppet, puppet, puppet.
Here's what cults do:


TAXMOM wrote
moments ago
CHIEF, WE NEED TO LEAN ON EACH OTHER AS WE ALL FEEL THE FATIGUE ON OCCASION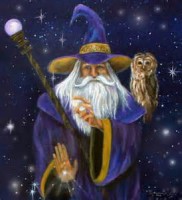 mangelo wrote
16s ago
that's why I am waiting to hear from RayRen and Gerry today! no hype ...just the facts! but I do really hope we are their!!!
   
Oscar wrote
13m ago
Yes I would not put much stock into what is put out by Bruce and Yosef- been there too many times before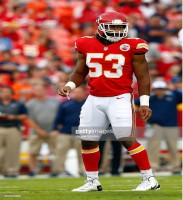 Chief53 wrote
12m ago
I do not "down" any intel providers, even our beloved Art, on the wingit call, reports that it is on an any minute basis
"Beloved Art".  Are you kidding me?????  He's been making up BS and you fools just gobble it up and ask for more!


midwestman wrote
11m ago
Chief53 - Thats why as Gerry has said over and over, take everything you hear with a grain of salt.
midwestman wrote
11m ago
Chief53 - No one is "downing" any intel provider. Just stating fact.
   
Chief53 wrote
11m ago
I take everyting I hear, throw in a little decernment, and come up with my conclussions
But don't forget to Donate!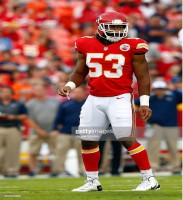 Chief53 wrote
10m ago
One call I listen too presents very real facts as to why this has to go.....this weekend!!!!
midwestman wrote
7m ago
Guys, just because you question the validity of a persons intel doesn't mean you are against them. I was brought up to be no ones door mat. No one has been right yet and because we question the words and wait on action, it is normal to be skeptical
Striker wrote
6m ago
Im ready if the Zim is a penny!!! Lol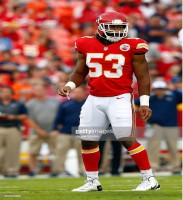 Chief53 wrote
5m ago
I'm believing for the motherload....high rates of exchange, this weekend....through out our corrupt corporate government & replace with constitutional government....and begin the work of helping right this world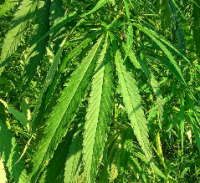 WellWell wrote
5m ago
I plan to stay positive! I want my energy to access the Law of Attraction.

Law of Attraction?  I don't see an RV yet, so I don't think that's working out too well for ya.


Striker wrote
5m ago
Mid - We all feel your pain / frustration! I always try & remember that 'WE' shouldnt even have knowledge of this World currency reset! We are so privileged!!!
   
midwestman wrote
5m ago
Chief53 - You are right and with that I'm gone to work. Have a great day all. We'll see what Gerry has to say. Hopefully something definitive.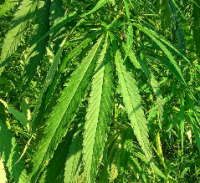 WellWell wrote
2m ago
Chief's words are attractive: "I'm believing for the motherload....high rates of exchange, this weekend..."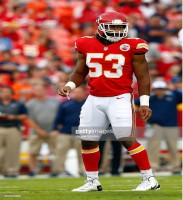 Chief53 wrote
1m ago
WellWell, I find it a much better way to live to have great hope, rather than sitting around moaning, groaning, and whining.
May I suggest WORKING??? 
Striker wrote
50m ago
Chief - Oh its been out there! But honostly....IMPOSSIBLE!!!! IMO!
   
Chief53 wrote
50m ago
I will not try to guess how big God's abundance will be or can be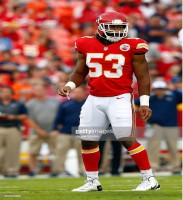 Chief53 wrote
49m ago
Well I do know that China is investing 600 billion dollars over 10 years.....Zimbabwe's resources are seemingly unlimited
   
Striker wrote
49m ago
My honest opinion is .10 - .25!!! IMO
Striker wrote
47m ago
Chief - They are but think about it..... If rates were that high it would cause MASSIVE inflation! Just trying to keep it real! If it ends up more Im betting no one will turn it down!
Striker wrote
46m ago
Its tolerable economically to make MANY millionaires but not Trillionaires! IMO!!!
TAXMOM wrote
45m ago
STRIKER, I WOULD SETTLE FOR BEING A BILLIONAIRE. OK WITH YOU?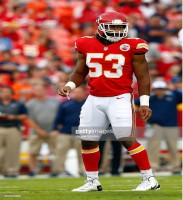 Chief53 wrote
46m ago
That 80,000 is a little high, but have no idea of what number is too high
TAXMOM wrote
45m ago
FOR MY PLANS 16 CENTS IS MINIMUM. SURE WOULD LIKE MORE. THERE ARE OVER 415,000 FOSTER KIDS IN THE US AS OF 9/30/14. THAT'S A LOT OF KIDS TO HELP!
Chief53 wrote
44m ago
So, you buy several properties, buy all the toys you want, pay off all debt, so you spent maybe 5 million dollars. What are you gonna do with the other 9.995 billion dollars!
   
TAXMOM wrote
44m ago
STRIKER, THINK OF ALL THE PEOPLE I COULD EMPLOY, EMPOWER!
TAXMOM wrote
44m ago
THEN MULTIPLY THAT BY ALL THE BENEVELENT ZIM HOLDERS
TAXMOM wrote
42m ago
I DON'T EVEN HAVE A LIST OF DESIRED TOYS. I HAVE 415,000 FOSTER KIDS TO HELP. THEN BUY CONTROLLING INTEREST IN MONSANTO AND TURN IT INTO A COMPANY THAT DOES GOOD FOR THE EARTH AND ITS PEOPLE
Look out Monsanto! 


Striker wrote
44m ago
Tax - You seem like a very responsible person... Just nervous if others will be as industrious or do 'GOOD' with theirs? Can you imagine a irresponsible person having trillions? What kind of damage could they do?
TAXMOM wrote
42m ago
THERE ARE ALREADY PEOPLE WITH TRILLIONS DOING DAMAGE. THAT'S WHY I WANT TO DO THINGS LIKE TURN MONSANTO AROUND
Striker wrote
41m ago
Tax - Ya my point was more to giving 'Many' Trillions! Just personally dont feel it's gonna happen! But I sure hope you get what you need to do your 'GOOD'!!!

...

   

GERRY MAGUIRE
 



I AM SO SORRY EVERYONE HAS BEEN SUBJECT TO THIS..... THIS IS A LOAD OF CRAP...I AM SURE THIS COMMENT WILLN'T SET WELL WITH SOME....YOU ASKED ME TO BRING THE TRUTH WELL I AM.. TO SAY THIS MAKES ME SICK


Either trust God or don't. Either trust you are His beloved child or don't. Either align with God's Will or perish. Either move forward on your feet with love or die on your knees in fear. But make no mistake, you, and you alone are holding up the GCR/RV/Golden Jubilee/GESARA… none other… and YOU alone are responsible as a Sovereign Being of the Universal Life Order.

THIS IS A QUOTE FROM YOSEF... MAKE YOUR OWN DECISION..... HE DOSN'T SPEAK FOR ME

 

TWOGUNS336 wrote
13m ago
GERRY....YOU ARE ALWAYS A BREATH OF FRESH AIR!
   

MALLY wrote
13m ago
HE DOES NOT SPEAK FOR ME, EITHER, GERRY~~I KNOW WHO I AM AND WHOSE I AM~~

toolfan4 wrote
12m ago
just saw yosefs dc post.....in the days of the old west , a con man would be driven out of town after those he has conned have woken up to his crap......well yosef has just moved on to another town to spread his deeds and sell his goods........bye bye

piper19j wrote
6m ago
mel i quit listening to yosef and baby Bruce awhile ago....got tied of drinking that boomer burst

MALLY wrote
5m ago
TOBACCI TOBACCI TOBACCI RV

JuJu50 wrote
4m ago
tobacci tobacci tobacci spit

MDS1965 wrote
4m ago
NOW HOW AM I SUPPOSE TO FOCUS ON ALGEBRA WITH EVERYBODY SPITTIN...?

MDS1965 wrote
3m ago
f(x)=q(x)(x-c)+f(c)....HELP!!!!

JustTom wrote
12m ago
Another weekend???????????

Nanna wrote
11m ago
JustTom...you can do this....

JustTom wrote
10m ago
Yes after my cars have been repossessed and Lord knows what else will fall apart just one weekend promise after another. How can I help but be discouraged?

Bklyn63 wrote
6m ago
Why is his info better then all the others we've clung to

JustTom wrote
4m ago
How many weekends must we go through before we finally realize that nobody knows anything.

grandma wrote
4m ago
Per Awake 3 d another broke weekend. The next week it will be all a go. Then another broke weekend. On down the road. LOL every week.

journey wrote
3m ago
Oct just thrown out by Gerry re China being gold backed. hmmm Gerry doesmt sound himself : (

schmoo wrote
1m ago
Awake talks in circles, imo

Bklyn63 wrote
49s ago
If he says BBL Im out..

Aijalon wrote
2m ago
A lot more involved, than we ever imagined.

JustTom wrote
2m ago
And come October we will go back from weekend to weekend again. Has not distinguished between the Private and Public sectors Where do we sit? In the outhouse..

COLORADOGURL wrote
2m ago
SO OCTOBER 1ST IS THE ABSOLUTE BACK WALL THEN... :CLSP:

cowpoke wrote
2m ago
It appears that Gerry thinks public and private will go at same time while Awake sees it as 2 different tracks.

Bklyn63 wrote
2m ago
Ill put my $$$ on bond market bringing all down

JustTom wrote
2m ago
Going back into the rafters before I get Banned for good.

toolfan4 wrote
1m ago
colorado please have gerry post in the forum the link showing the yuan is going to be asset backed in oct....i know its going to be reserve currency but was not guaranteed as asset backed....i would like it for my newsletter

journey wrote
48s ago
3D didnt like dong to be $2.00 Then PLS do not talk about what we can do with all this $$$ and helping our neighbors!

BeagleEyes wrote
41s ago
Toolfan: I have read that on a Chinese newspaper a while back

schmoo wrote
1m ago
Tool, you won't find one

Amarok wrote
59s ago
zjb: In the re-posts of my comment it sounded like I was throwing 'cautions optimism' to the wind, and that certainly is not the case. I hope someone picks this up and corrects what has been re-posted in several places. Who knew?!

BeagleEyes wrote
moments ago
Toolfan, if you want to do a search you can find it
   

toolfan4 wrote
41s ago
schmoo just had to ask

toolfan4 wrote
moments ago
beagle i just did but nothing difinitive....just an article on gold being priced in yuan, but its not the same thing

WHY do you suppose there isn't anything out there?  Could it be because you've been LIED TOO?????



dac9414 wrote
58s ago
If your loosing your home , it does matter where you are in line!!!

schmoo wrote
49s ago
China will not be asset backed Oct 1, imo

BeagleEyes wrote
32s ago
Toolfan: I have read an article stating that Oct 1st the Yuan will be gold backed. I am not imagining it

ADMIN wrote
20s ago
`~ MAY WANT TO TRY SEARCHING THE ORIGINAL ANNOUNCER, THE IMF, PERHAPS AS FAR BACK AS JUNE '15. WHEN THEY ACCEPTED THEM INTO THE SDR. THOSE OFFICIAL DOCUMENTS THERE.

There you go.  Search & find out who LIED TO YOU!



toolfan4 wrote
35s ago
admin i have those but its just about the sdr but not gold or asset backed. i will give it some time later to research it

sass wrote
53s ago
only found this

toolfan4 wrote
28s ago
sass thats not a very good source, but thanks

Lobster wrote
moments ago
I wonder if people with an SKR can borrow against it

9thOrbit wrote
13m ago
Coloradogurl Oct 1st is a saturday, Frank26 was calling oct 1,2,3, the back wall, being that oct ist is world fiscal year

Amarok wrote
13m ago
Hey Folks! Now what do you think about this. What city is the G20 meeting going to happen in? - Huge UFO hovered in the sky over SHANGHAI !!! Today July,22, 2016 https://youtu.be/7dinHpLzTIg
   

Bklyn63 wrote
13m ago
Address the Bond issue Awake

toolfan4 wrote
12m ago
beagle thanks...i have that as it relates to the new reserve currency but it also states that gold and fiat are not adequate to back an sdr reserve currency

Amarok wrote
12m ago
Beams, they might be participating in the meeting. Check out the vid, pretty good film.

Beams wrote
4m ago
I love Awake's common sense approach. very comforting.. don't ya think?

COLORADOGURL wrote
moments ago
FEEL GREAT, STAY GROUNDED, THIS IS FOR YOUR HIGHEST GOOD.....
   

gemini36 wrote
1m ago
Good Afternoon everyone. Gerry and AWAKE---thanks for a great , uplifting, and informative call.

JustTom wrote
15m ago
Maybe you folks heard something I did not. What I heard was probably not this weekend, Maybe next weekend, if not surely by October, Was this supposed to make me feel more secure? Pubic and Private groups discussed but never really stated what group we are in. Relax they say it is coming. In other words we don't know and we are afraid to commit so just sit back and wait.

schmoo wrote
13m ago
JustTOM: Just a big circle of nothing, imo
   

lynnieq wrote
13m ago
JustTom I'm with you. You stated it perfectly and we seem to know less and less about where we are as weeks go by.
   

Meadow wrote
14m ago
JustTom- Thanks, thought maybe I was listening to a different call than others ?????

Skunkworks wrote
12m ago
As Cousin Stinky once said... I'm not lost....... just powerfully confused.

toolfan4 wrote
12m ago
justtom if you listened to bruce this week, i could see why......its coming jusat nobody knows and esp not bruce and crew....just hang out and see....too many people looking for an answer they will never find

WellWell wrote
11m ago
Seems to me--- I heard that were are waiting for USN to be "active." Then we will see exchanges.

lynnieq wrote
11m ago
WellWell We did hear that. But we've been waiting on that since they were printed in 1999.

schmoo wrote
11m ago
Are there USN's?

lynnieq wrote
10m ago
Schmoo My banker told me they were printed and in a holding pattern until a time he did not know. He told me that in 2000 though. They've been around a very long time.
   

Aijalon wrote
10m ago
Is gold the only assett backed criteria that counts at this point?

Tex2007 wrote
7m ago
Re Chinese Yuan gold backed......Chese created a new measurement for the old Troy Ounce of gold. They are using this on the Shanghai

Tex2007 wrote
7m ago
SE. It is NOT backing the Yuan at this time

CalCat2 wrote
6m ago
His point was it was the USN could go live at the same time as the RV...not that it HAD to become live first....

JustTom wrote
3m ago
And to think I have sat at this computer all morning for this supposed to be great call call, I wish I had never listened to it I felt more positive prior to the call than I do now. Now I am worried sick about what we have jet finished listening to. But it appears some are inspired , I am happy for them.

awake-in-3D wrote
2m ago
Heartfelt Gratitude to Gerry and LifeIsArt for inviting me to the call today. I enjoyed it immensely! And thank you to everyone here...

TAXMOM wrote
2m ago
AWAKE-IN-3D THANK YOU FOR THE INFO/YOUR TIME.

cowpoke wrote
1m ago
I know the Yuan is part of IMF reserve currency basket Oct 1, but have not seen it published that it will be Gold back then. Does anyone know where Gerry say that it was? Woudl Like to verify as Gerry says to do.

lynnieq wrote
1m ago
I feel exactly the same JustTom. I think I'll skip calls and chat for awhile. We seem to be stuck. I felt much better last week.

Similar topics

---

Permissions in this forum:

You cannot reply to topics in this forum


Who is online?

In total there are

68

users online :: 1 Registered, 0 Hidden and 67 Guests :: 3 Bots

RamblerNash

Most users ever online was

2065

on Mon Apr 09, 2012 5:34 pm