ADMINBILL wrote
2m ago
GOOD MORNING ROOMIES. STILL UNABLE TO CONTACT DC SOURCE AFTER 2 DAYS. TRY AGAIN TODAY. EARLY INFO CONTINUES TO FAVOR SOONER RATHER THAN LATER. MR B SEEMS TO HAVE BACKED OFF SOMEWHAT FROM SEPTEMBER.

ADMINBILL wrote
1m ago
NOT SURE IF HE SEES IT JUST AROUND THE CORNER, NEXT MONTH OR SOME TIME IN BETWEEN.
ADMINBILL wrote
42s ago
I HOPE TO SPEAK WITH HIM TODAY FOR CLARIFICATION.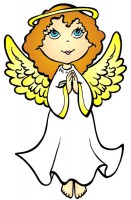 Could it be BlackEyedPea?  Wing-It members are looking for him too!


ADMINBILL wrote
1m ago
MR B IS AN ORIGINAL HOST AND FOUNDER OF THE OM CALL A FEW YEARS BACK. HE IS VERY ANALYTICAL IN HIS PERSPECTIVE WHICH OFTEN HAS PUT HIM AT ODDS WITH OTHER PROVIDERS.

nwmontana wrote
23s ago
Mr. B has always provided a smart and well considered view...i like him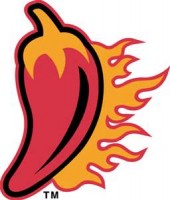 RaginCajun wrote
28s ago
I HAVE BEEN LISTENING TO MR. B FOR THREE YEARS AND HE HAS BEEN SPOT ON, WHENEVER ONE ELSE FOR CALLING THE RV HE CHALLENGE THEY STANCE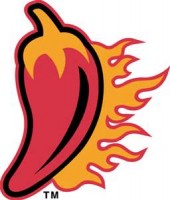 RaginCajun wrote
10m ago
I WOULD BELIEVE MR. B OVER ANY OTHER GURU RELAYING WHAT THEY ARE TOLD TO SAY
ADMINBILL wrote
8m ago
FOR ANYONE LIVING IN UTAH THERE IS AN ANIMAL REFUGE IN EAGLE MOUNTAIN THAT IS IN DIRE NEED OF DONATIONS OF APPLES AND OTHER SUCH ITEMS. PM ME FOR DETAILS.
ADMINBILL wrote
6m ago
YES, SUNNI DAZE, MDINN, JAZZFAN, FLOWERMAN AND MORE ALL LIVE IN UTAH. I AM IN PROVO.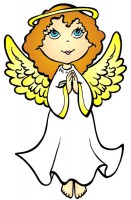 MYJOURNEY wrote
9m ago
What are the dates of this G20? Everyone has a different range! July 22-24, Jul 23-26?

nwmontana wrote
7m ago
It's in China, they are quite a few hours ahead...i can look up exact time if you want?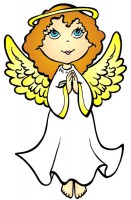 MYJOURNEY wrote
7m ago
NW Thanks. All seem to be getting excited for tonight and ending Sun? Awake said something needs to be taken care of. Was wondering if the stealing that ZAP spoke about?
stillokrocks wrote
6m ago
GM BILL isnt Mr B's timeline based on public not private?
ADMINBILL wrote
4m ago
STILL. I BELIEVE THAT IS CORRECT. IT IS MY UNDERSTANDING, WHICH MAY BE WRONG, THAT THE PRIVATE GROUPS ARE MADE UP OF 4-5 LEVELS OF WHICH SOME HAVE GONE THROUGH THE PROCESS.
ADMINBILL wrote
55s ago
THE FIRST TO GO WERE THE UBER LARGE CURRENCY HOLDERS. THEN CAME THE WHALES. NOW THOSE WITH AN SKR ALREADY IN PLACE. MY UNDERSTANDING IS THAT WE ARE CONSIDERED TO BE PART OF THE PRIVATE GROUPING BUT ARE TURN IS YET TO BE.
Soupkettle wrote
6m ago
GM Adminbill. Are we Utahians going to have a gathering after this pops? I would like to see what projects we can come up with in the 4 corners states.
izzie wrote
6m ago
Admin I must tell you that your site and people are the best and I appreciate all you and your crew do....I look at other sites but this is my home...don't get involved nymore with all the clls some just to far out for me. and the calls hummmmm narrowed down to yours don't need hopium just truth which you have stad steadfast
ADMINBILL wrote
4m ago
THANK YOU IZZIE. IT IS THE MEMBERS THAT MAKE THIS A GREAT PLACE

Thanks, Admin!
ADMINBILL wrote
2m ago
I AM SUPER EXCITED RIGHT NOW. JUST HEARD BACK FROM DC CONTACT. HIS RESPONSES?
All right!  We love Dinar Drama!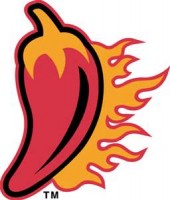 ADMINBILL wrote
35s ago
I HAVE NOT HEARD FROM HIM FOR 2 DAYS
Caffeindicator wrote
25s ago
I hope someone is capturing this AWESOME conversation and intel from AdminBill... I am just now out of a meeting and soon going back in... arggg
Got it!
Phenom wrote
52s ago
as far as I am concerned, Many are gone that Admin did not like their intel and style or agenda. They are gone, so I ask that Need is being implied at the Owner of the site. Use dicernment all that do not agree or care for the word today because We like it and can handle it when the plan is changed. RC, I trhought you and others may not see others insight. You a GOOD Guy.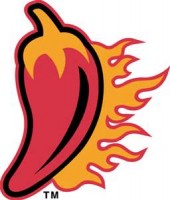 RaginCajun wrote
20s ago
PHENOM- WHAT ARE YOU TALKING ABOUT
KbUK wrote
moments ago
Hope someone is copying this for everyone ☺
ADMINBILL wrote
1m ago
IN PHENOM SPEAK THAT MEANS HE IS EXCITED
RaginCajun wrote:I HAVE BEEN LISTENING TO MR. B FOR THREE YEARS AND HE HAS BEEN SPOT ON, WHENEVER ONE ELSE FOR CALLING THE RV HE CHALLENGE THEY STANCE
It's Kenny! It's Kenny!!! That's exactly what he's been doing!
:okjh:
*****************
 "Scum" - Sue Winters
VIP Member





Posts

: 1525

---

Join date

: 2016-04-08


Location

: This other Eden



dapperyute wrote
14m ago
AdminBill, how regular is your contact, is he like us our on a higher tier?
ADMINBILL wrote
13m ago
HE IS MUCH HIGHER BUT HE HAS ALWAYS SAID WE WILL NOT BE FAR BEHIND

tata wrote
11m ago
IS DC under NDA ?

lostnq8 wrote
8m ago
admin - i think you are telling us it is here - just saw gerry's chat room closed - wonder if he was told to shut id down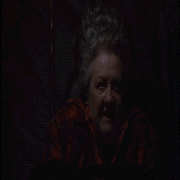 Runningscared wrote
6m ago
Admin! Is he your main source? If he's under NDA, do you have other sources to get more info for us?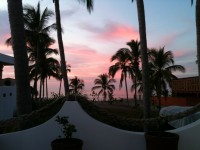 gator wrote
6m ago
Seemed to me that Awake said 800#'s were for the public? What about us?
   
dyoungdc wrote
6m ago
running, if he is the main source, what more info do you need than,,....he us under an NDA?

Sunni Daze wrote
5m ago
GATOR ALL I CAN SAY IS RELAX IT WILL BE FINE

lostnq8 wrote
5m ago
If Adminbill's contact signed a NDA then he has exchanged. That WOULD be encouraging news but the past news has been there has been exchanges before. Looking for more news from Admin.
dinardongdude wrote
1h ago
ive had dobermans most of my adult life....awesome dogs
True!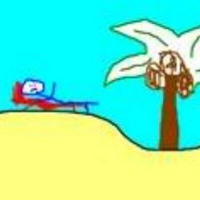 scotchie wrote
47m ago
ART from wing-it::::Art said irs agents are now wearing treasury badges in the field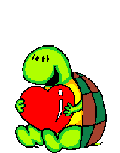 TurtleIsland1 wrote
39m ago
scotchie... about what you said on the Art post... that is just parroting what was put out by the masked man , unnamed/unknown call.... eek... this is getting programmed, repetitive info spun into a soup...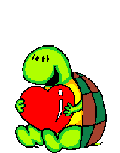 TurtleIsland1 wrote
38m ago
BOTH of the art post... we may need to start doing interventions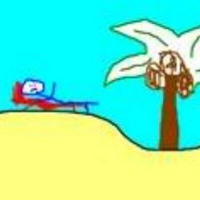 scotchie wrote
38m ago
I cut and paste...I will no longer share here...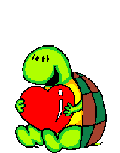 TurtleIsland1 wrote
37m ago
scotchie... Please stop... I am just speaking the truth. If you were not on the N call, a couple of days ago you would not have known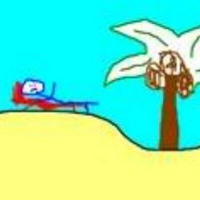 scotchie wrote
36m ago
Turtle, I do not listen to calls, thanks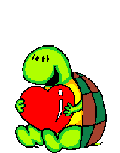 TurtleIsland1 wrote
35m ago
OH, that explains it... how could you know... please do not stop posting... it seems we are getting all the info on the spin cycle LOL... to you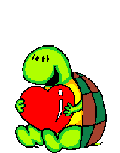 TurtleIsland1 wrote
35m ago
Next time I will pm you... I was not raisin a ruckus as the Grandparents would say...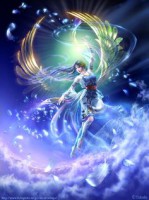 Peace2b wrote
17m ago
Woof Woof scotchie...From those of us who like to catch up with ur cut n paste from elsewhere around...Thanks a Bunch much appreciated!
EMON wrote
11m ago
per andy,got a text from a friend,130000 skrs was funded last night and today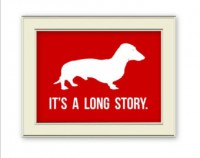 dpchamp wrote
9m ago
Thanks, Emon…and also Turtle, and Scotchie…each for what you all bring in!!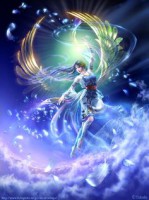 Peace2b wrote
4m ago
...From tnt chat...Andy wrote 1h ago Anybody know if Fisher is reliable? Fwd: And this quick update.. 13000 skrs were funded last night and today. Payouts continue. Fisher is working on getting a list of who got paid.
oregonsooner wrote
3m ago
13000 skr's is from fisher. Discernment comes to mind.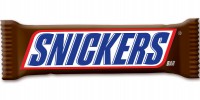 snickers wrote
1m ago
Like good luck getting a list of those already paid. Sheesh.
ADMINBILL wrote
15m ago
MAKE SURE TO CHECK OUT AVON'S BROTHER SITE AS WELL. IN BOTH CASES PLEASE TAKE TIME TO CALL TO SEE WHAT IS NEEDED. APPLES AND CARROTS ARE ALWAYS HOME RUNS AND STORE PETTER THAN CITRUS IN MOST CASES.
ADMINBILL wrote
12m ago
PAY IT FORWARD FOR IUR FURRY AND FEATHERED FRIENDS AND DON'T FORGET YOU CAN TAKE YOUR KIDS TO EACH OF THESE LOCATIONS FOR A GREAT FAMILY OUTING.
ADMINBILL wrote
5m ago
THANK YOU SO MUCH TO THOSE THAT HAVE CALLED MY FRIENDS AT FRIENDS IN NEED. THEY ARE OVERJOYED THAT YOU ARE RESPONDING IN THERE TIME OF NEED.
Rocker66 wrote
5m ago
Admin, good evening.
ADMINBILL wrote
4m ago
SOMEONE BE READY TO COPY THE CONVERSATION. COULD GET INTERESTING

Got it, Admin!


GEG-Dinar wrote
4m ago
Admin, why might it get interesting?
Rocker66 wrote
4m ago
Admin, was going to send you but will post here as it is important: 2WF sources directly have confirmed over 20,000 SKR's are liquid as of yesterday
ADMINBILL wrote
2m ago
ROCKER - SOUNDS FAMILIAR
Rocker66 wrote
3m ago
GEG, no and that is the variable so great question
Rocker66 wrote
2m ago
but we can extrapolate a bit
GEG-Dinar wrote
3m ago
Rocker66, I wonder how you would find out that information........if it could ever be found.
Rocker66 wrote
2m ago
I do believe the SKR's are close to liquified so we move to the next phase
GEG-Dinar wrote
1m ago
Rocker66, so it could be in the 30,000 to 40,000 range. That's a lot of NDA's out there. I'm surprised that there has been minimal leaks.
Rocker66 wrote
1m ago
Additionally, I think SKR being liquid means to the paymaster and next to the individual currency holder. So when someone says they don't have the funds yet it is most likely still at the Paymaster level
Rocker66 wrote
1m ago
GEG, there has been numerous leaks today
Rocker66 wrote
1m ago
So, they started yesterday and hard to hold the leak today

meek92 wrote
51s ago
Rocker why was it difficuly today?
GEG-Dinar wrote
20s ago
So if that many SKR's have become liquid, and it's starting to leak out, how long will it take for the general public to find out that an additional 100,000 people are exchanging? That is the 64,000,000 Dinar question.
Rocker66 wrote
moments ago
GEG, I don't think the general public would know what the heck a Dinar is
Tinman54 wrote
45s ago
Question for someone ,more knowledgeable than I.....what bonds is Admin referring to? Thanks.
GEG-Dinar wrote
25s ago
Tinman54, I"m assuming Historical Bonds.

meek92 wrote
34s ago
Was there anything that made it easier to leak?
Rocker66 wrote
34s ago
Meek, called being human
GEG-Dinar wrote
27s ago
Rocker66, you might be surprised
GEG-Dinar wrote
moments ago
Rocker66, a lot of the general public has heard about it as a "Scam." I talk to people who have heard about it and have been told to 'Stay away."
Rocker66 wrote
moments ago
GEG, it is the only scam where you can sell it back and only lose a small portion
GEG-Dinar wrote
moments ago
So a lot of people have heard about it, but don't really 'Understand' it.
Gymrat wrote
moments ago
SKR's are pre negotiated...
scotchie wrote
1m ago
To be liquid, I would assume, and I may be wrong, there has to be a rate, an international exchange rate???
GEG-Dinar wrote
moments ago
Rocker66, indeed but that is not what people understand out there. News reports of people selling Dinars and scam are linked together.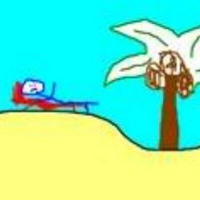 scotchie wrote
moments ago
So if you exchange an SKR for $1.00, and the exchange rate is $3.71, you got screwed???
Rocker66 wrote
moments ago
GEG, well unfortunate for them and fortunate for us
GEG-Dinar wrote
moments ago
Rocker66, yes indeed.....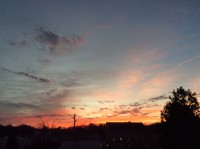 Pavy wrote
moments ago
So rocker you could say the RV flood gates have opened
Rocker66 wrote
moments ago
Not sure buying something for 1/8th of a penny and selling for a dollar is bad
Rocker66 wrote
moments ago
But yes, price negotiated could very well be under international rate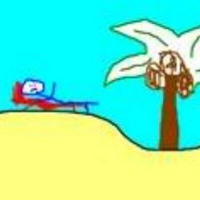 Rocker66 wrote
moments ago
Pavy, Admin Bill has spelled it out as the roll out is underway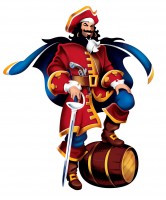 Gymrat wrote
moments ago
By design GEG... We have heard of tillions of counterfit... And the background check is related to your recipts... Did you buy it from a terrorist supportive organization
Rocker66 wrote
moments ago
This should be a happy and exciting time for all of us regardless of how painful it has been for most of us
Gymrat wrote
moments ago
Scotch... when many SKR's were signed... rates quoted were very low
   
kermit53 wrote
10s ago
Rocker... what SKR's are being exchanged? Dinar/Dong/ZIM?
Gymrat wrote
27s ago
Scotch... when many SKR's were signed... rates quoted were very low
Rocker66 wrote
moments ago
Kermit, I got word today from a high up the Zim started today
Gymrat wrote
moments ago
LOL GEG,,, Not you... just a generalization
   

Rocker66 wrote
moments ago
not sure why that was last
Pj wrote
46s ago
The challenge with SKR is that it was based on large group volume but some in that group only owned 2 notes like a pool so I think it just depends on how or what you were told

Peace2B wrote:.From tnt chat...Andy wrote 1h ago Anybody know if Fisher is reliable? Fwd: And this quick update.. 13000 skrs were funded last night and today. Payouts continue. Fisher is working on getting a list of who got paid.

If you consider a guru with a .000 average reliable yea ....

*****************

Trust but Verify --- R Reagan

"Rejoice always, pray without ceasing, in everything give thanks; for this is the will of God in Christ Jesus for you."1 Thessalonians 5:14–18 

     

No historical bonds, no SKRs, no NDAs, but otherwise good information .... oh wait, that was all the information ... never mind!

*****************

Trust but Verify --- R Reagan

"Rejoice always, pray without ceasing, in everything give thanks; for this is the will of God in Christ Jesus for you."1 Thessalonians 5:14–18 

     

Anyone else notice this latest change of the language used? Up till a few weeks ago, projects, "SKR"s, etc. were all being (or were about to be) "funded". Now everything is "liquid", "liquified", "hydrated" etc etc.

They do love them their jargon don't they?

*****************

 "Scum" - Sue Winters

VIP Member





Posts

: 1525

---

Join date

: 2016-04-08


Location

: This other Eden




I'd like to liquefy a few of those clowns ...

*****************

Trust but Verify --- R Reagan

"Rejoice always, pray without ceasing, in everything give thanks; for this is the will of God in Christ Jesus for you."1 Thessalonians 5:14–18 

     

:lmao:They are a bunch of 'drips', aren't they?

VIP Member





Posts

: 13675

---

Join date

: 2011-06-18


Age

: 64


Location

: Central Florida-




@Ethel Biscuit

wrote:

Anyone else notice this latest change of the language used? Up till a few weeks ago, projects, "SKR"s, etc. were all being (or were about to be) "funded". Now everything is "liquid", "liquified", "hydrated" etc etc.

They do love them their jargon don't they?

New language must mean it's getting closer.  Anything to keep the crowd on their toes.

---

Permissions in this forum:

You cannot reply to topics in this forum


Who is online?

In total there are

111

users online :: 0 Registered, 0 Hidden and 111 Guests :: 2 Bots

None

Most users ever online was

2065

on Mon Apr 09, 2012 5:34 pm