From AdminBill last evening:
ADMINBILL wrote
3m ago
    GOOD EVENING WSOMN - CALL HAS CONCLUDED.
Snake wrote
2m ago    Adminbill do you think there are any waiting to hear your take on the subject matter at hand???
9:39p
ADMINBILL wrote
moments ago    FROM HERE ON OUT (WHICH I PRAY IS VERY SHORT) WHEN WE DO A CALL SUCH AS WE DID TONIGHT I WILL ASK THAT THOSE THAT WERE ON THE CALL AS SELECT WSOMN SPECTATORS TO LET YOU IN ON WHAT IT IS LIKE TO SIT IN THE BLEACHERS. REMEMBER, YOUR TIME ON THE CALL MAY COME SOON ENOUGH SO DON'T PRESS FOR DETAILS THEY ARE NOT ALLOWED TO DIVULGE.
ADMINBILL wrote
moments ago    IT IS THEIR CHOICE TO SHARE.
ADMINBILL wrote
moments ago    ALL I CAN SAY IS SOME MISGUIDED MAN CALLED BLONDIE A LADY AND SHE WAS MORTIFIED


ADMINBILL wrote
1m ago    PAY ATTENTION TO NWMONTANA


nwmontana wrote
2m ago    The call was a most excellent review of where we are, where we've been, and when they think we will arrive
nwmontana wrote
1m ago    I can say beyond a shadow of a doubt we are in a crazy good place, that AdminBill has managed to surround himself with top notch people
Sunni Daze wrote
2m ago    NW I CAN SAY THERE WERE PEOPLE THAT DIDN'T CONFIRM WHO THEY ARE THAT CONFIRMED ALL THE INTEL AND THEY KNOW
nwmontana wrote
2m ago    Blondie was there, and she's surprisingly fast on her feet


ADMINBILL wrote
2m ago    SUNNI - I COULD NOT HAVE SAID IT BETTER WHATEVER IT IS YOU JUST SAID


nwmontana wrote
2m ago    I have been asked to be vague, all I can say is I'm feeling great about our place in this event.
ADMINBILL wrote
1m ago    LET ME PUT IT THIS WAY - IF WHAT WE ARE HEARING BECOMES FACT YOU WILL NEED ALL HANDS ON DECK THIS WEEK - IS THAT ABOUT RIGHT NW?
nwmontana wrote
10m ago    Keep all communication devices on HIGH
nwmontana wrote
10m ago    I'm kinda bouncing off the walls but not really
Diogenes wrote
11m ago    AdminBill and NWMontana I am sure we all appreciate the info but what makes this "great place" any different than the million other times? Also, by all hands on deck do you mean general quarters?


yarcrafterjimwrote
11m ago    so Bill.... the people you talked to or heard from.... are they the decision-makers or otherwise actually qualified to float that trial balloon?


nwmontana wrote
1m ago    Folks...I got invited with the understanding that I wouldn't/couldn't share specifics, I can share I have never been more hopeful that we are there.
Sleekrose wrote
7m ago    NWMONTANA- Would you say that this is just a process that is being played out and we are at the end, or would you say that certain individuals have been holding this up and are now for certain being curtailed?


nwmontana wrote
6m ago    The process, and perfect timing, everythings falling into place. These peeps were smart, and confident...
nwmontana wrote
4m ago    Informative and Educated people and all seemed sure we are there...and Folks...AdminBill's peeps are a top notch bunch...this site Rocks..Thunder lightning time...goodnight
dac9414 wrote
5m ago    NW...what would you say to someone that is loosing their home by early Aug?
Blondie wrote
5m ago    DAC Although you didn't ask me, I wouldn't start packing.


scotchie wrote
7m ago    nw seems to have joined the "riddle group". Very sad, imo

ADMINBILL wrote
4m ago    SCOTCHIE - NWMONTANA IS DOING AS WE REQUESTED.
ADMINBILL wrote
3m ago    SCOTCIE AND YARCRAFTERJIM - IF I ASKED YOU TO PARTICIPATE IN A CALL WOULD YOU KEEP YOUR MOUTH SHUT AS REQUESTED OR WOULD YOU SPILL THE BEANS ON EVERYTHING THAT IS SAID THUS SHUTTING DOWN OUR INFORMATION SOURCES?
 yarcrafterjimwrote
3m ago    AdminBill: I would absolutely do what you asked of me. Without a doubt. And i always keep my word. I play by the rules.
ADMINBILL wrote
3m ago    SO DOES NWMONTANA
ADMINBILL wrote
3m ago    BY THE WAY - SOMEONE ASKED ABOUT BEING READY JUST IN CASE TOMORROW ROLLS IN WITH GOOD NEWS. PROBABLY A GOOD IDEA FROM HERE ON OUT THIS WEEK
yarcrafterjimwrote
3m ago    Hey Bill: I think you are the best. i really do. But i do want to share this with you. I am a retired CPA, an auditor of financial statements. I have been trained to be skeptical. Therefore, I am skeptical of claims that aren't supported with substance. That's why I respond like I do That said, I play by the rules. Always. Does that help a little?
ADMINBILL wrote
2m ago    YAR - AN OVERABUNDANCE OF SUBSTANCE COMING OUR WAY
ADMINBILL wrote
2m ago    EVERY SITE IS MONITORED - WE HAVE BEEN SINCE THE BEGINNING BECAUSE WE WERE POPULAR SO FAST.
Two Moos wrote
2m ago    I have looked from the bottom and I know the mighty admin bill was on the private call and that he would report what he could... I haven't read anything but surmise that he was asked to not say anything. Am I right so far?
ADMINBILL wrote
15s ago    TOO MOOS - THE CALL WAS 180 MINUTES AND THAT NEEDS DIGESTING BEFORE COMMENT
Two Moos wrote
3m ago    AdminBill: I understand and can appreciate that statement mate... thanks and I imagine we will learn what we are supposed to when we are supposed to... Thanks again!
Today:
lostnq8 wrote
57m ago    reading thru the comments from late last night - it will be interesting to see what admin bill comes back with this morning
    Turkeyhtr wrote
51m ago    Silver, does it really matter how or who he chose , the info he brought back in was good and let's just leave it at that, be grateful for the info and the effort made to bring it.
    RaginCajun wrote
48m ago    WE SHOULD JUST BE GRATEFUL TO GET THE INFORMATION SHARED FROM THE CALL
    lostnq8 wrote
36m ago    RC it is extremely unusual for any intel provider / group leader to allow peeps in the rafters to listen - i applaud admin for doing this
ADMINBILL wrote
32m ago
ANOTHER DAY IS UPON US. SHOULD BE A GOOD ONE. OFF TO WORK ONCE AGAIN. OUT AT 4. I WILL CHECK IN ON BREAKS AND LUNCH. WAITING TO HEAR WHAT IS HAPPENING THROUGH THE DAY.
Curly wrote
8m ago
Rayren this morning said a friend did an ex change a year ago and said money will be in the bank the next day and didn't happen said that person got a call yesterday and said he would be funded today
MYJOURNEY wrote
4m ago
Yes i was excited when Ray shared that! He wouldnt have if it wasnt true. That gave me hope that we will see this THIS week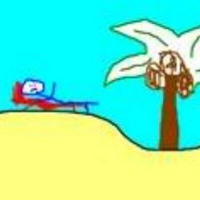 scotchie wrote
3m ago
Ray only tells the truth, okie dokey
10:18a
Soupkettle wrote 
27m ago

NW thank you for your comments last night after the Intel call. Appreciated by many!

  
nwmontana wrote 
24m ago

Oh, anytime Soup...it was a thrill to be included, I am no longer "Cautiouly optimistic"...I'm striaght out OPTIMISTICly confident...

  
nwmontana wrote 
23m ago

Your welcome DinarDiva...we are in great hands, a great place, and I have Never been more excited

  
lostnq8 wrote 
23m ago

nwm i take it that your time on the call was worth every minute and what admin is telling us may be a little more cautious than what he shares

  
nwmontana wrote 
22m ago

Lost...he's a smart dude, and i hope he can recap for folks, i can say there were highly informed peeps representing all the angels of this process and the concensus seemed to be that this is almost done, and to be ready

  
nwmontana wrote 
21m ago

And, once again, AdminBill has really done well in the surrounding yourself with smart peeps in the know

  
lostnq8 wrote 
22m ago

nwm thank you - that is what i interpreted and no need to share more to keep things confidential

  
nwmontana wrote 
21m ago

Thanks Lost...I've got everything charged, shined, pressed, counted, sorted, etc...

  
nwmontana wrote 
20m ago

if these guys are as involved in this process as the appeared, i have no doubt we will be in the banks this week...be right back

  
nwmontana wrote 
16m ago

Scotchie...All these guys seemed to feel that was a possible timeline...even the more conservative views pointed to sooner, than later. I APOLOGIZE about the vagueness, but AdminBill asked for discrestion, and to uphold that for him means everything to me

  
scotchie wrote 
15m ago

BY all means, nw, you must keep the confidentiality!!!!

  
nwmontana wrote 
15m ago

Thank you scotchei...i don't want to come off like the riddle folks that i can't stand...

  
nwmontana wrote 
14m ago

I'm still shocked to be invited on the call, then told throughout it was absolutely private, then Admin asked if I could share with all of us the hope and happy part...big doins, and I truly am psyched

  
Splash wrote 
15m ago
NW Just confirming, this was a conference call, not a space ship right?
  
nwmontana wrote 
13m ago

Splash...No more than 20 folks there, 5-6 super smart, some Highly placed, and all, toatlly on the ball...no Nesara, paul Ryan hooey

  
scotchie wrote 
14m ago

nw, we have been buds for a long time, and you know my timeline...and hope I am wrong, and what you heard last night was mind-blowing. Sooner rather than later is good with me!

  
nwmontana wrote 
13m ago

Yes scotchie...you know we are on the same page with Iraq's readiness...but these folks seemed Convinced they aren't the major lynchpin that you and i think they are...i am still noodling on that one: )

  
zippymae wrote 
13m ago

nwmmontana So cool that you got to participate. Happy for you and how fun. Am excited too.

  
nwmontana wrote 
12m ago

Zippy i know right? I really feel like i shoukld have dressed up for it, clean clothes or something,...it was a real honor to me...

  
nwmontana wrote 
11m ago

Splash...I can tell you I have never doubted Admins views, or opinions, now that I have heard from his "Intel Posse"...he's the man...ask him about those details, and know he's informed

  
dyoungdc wrote 
11m ago

nw, the call WAS extremely informative. I agree with all you have said and wssa also thrilled to be invited as well.

  
nwmontana wrote 
10m ago

I know dy...I could hardly sleep after, and i have NEVER felt this optimistic!

  
dyoungdc wrote 
10m ago

the process of the call was impressive how things were discussed AND verified or at the very least all Hearing the sane our similar info from completely different sources

  
nwmontana wrote 
8m ago

I am hoping AdminBill will do some sort of overview, this sworn to secrecy stuff is a little dicey for me when things are this exciting...pump Blondie too...she knows the boundaries, and is better at crossing them

  
nwmontana wrote 
7m ago
Dyoung was on the call, as was his jaunty hat!
  
nwmontana wrote 
6m ago

No Micki, it was aprivate call set up for AdminBill and his intel providers

  
nwmontana wrote 
5m ago

and then i got to listen...woohoo, and told i could share those snippets of goodnerss and light

  
dyoungdc wrote 
5m ago

I couldn't sleep after the call either my mind was racing

  
nwmontana wrote 
2m ago

I have Never felt this confident in the whole trial and tribulation this process has become...if these guys and gals are as tuned in as they appear,and what they said is correct, we are just about done
ADMINBILL wrote
3m ago
WAITING FOR FURTHER NEWS AND CONFIRMATIONS LATER TODAY. SAW SCOTHCIE ON EARLIER. I HOPE HE PLANS TO GO TO THE BANK WITH US AND NIT WAIT TIL THE FALL. DO THEY STILL MAKE MYDOL?
ADMINBILL wrote
2m ago
HE IS A GOOD GUY WITH BAD DAYS JUST LIKE THE REST OF US.

RatFink wrote
1m ago
My major source has been told to go black - hummmmmmmmmmmmmm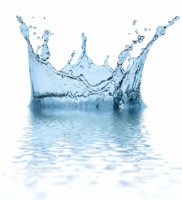 Splash wrote
15s ago
RatFink, do you mean leave us? That's a good sign?
ADMINBILL wrote
22s ago
MINE HAS SAIDTO KEEP WSOMN INFORMED. I LIKE OURS BETTER.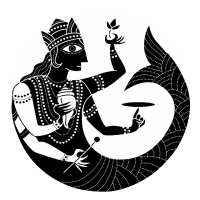 Acdc wrote
19s ago
Guys the markets r dead in the water banks desperate for your money. Hang tight. It's all good

ACDC wrote:Guys the markets r dead in the water banks desperate for your money. Hang tight. It's all good
Really? Are you talking about the markets that hit an all time high last week? Oh, by the way, they are down a little today, but the overall trend is upward.
*****************
Trust but Verify --- R Reagan
"Rejoice always, pray without ceasing, in everything give thanks; for this is the will of God in Christ Jesus for you."1 Thessalonians 5:14–18 
Super Moderator





Posts

: 27231

---

Join date

: 2011-08-09


Age

: 23


Location

: Umm right here!




RatFink wrote
12m ago
Splash - I think it's a good sign, if Reno is saying quiet. Who knows, but I'm taking as positive. I do agree with Bill, but we don't know who is on these sites for sure.
Pj wrote
11m ago
Emon, I have heard that and I think it's hogwash. Somebody is wanting to round up a bunch of currency by getting that out. All I know is once they have it you don't!
Pj wrote
10m ago
I was "told" if you're not in one you are out of luck,there will never be a public exchange. Then I guess only groups can travel to Iraq?
 
RatFink wrote
10m ago
Hey, I'll pay Admin for the site to keep up for a while so we can council ea other, advice, knowledge, etc.
Pj wrote
8m ago
Ratfink I think it just comes around every so often. Most have figured that it's not the right deal. If I waited this long, I can wait.
 
RatFink wrote
9m ago
I think everyones getting excited over nothing regarding philanthropy groups pay outs, etc
 
Pj wrote
9m ago
Emon, thats exactly what I told the person, I will shred it before I go through all of that foolishness.
stillokrocks wrote
6m ago
Thought to ponder... when Iraq is international all can exchange, ...its done all the time, especially at airports....they are not going to be thrown back into a 3rd world country, think about it

RatFink wrote
8m ago
Well, forget any of my posts today - after listening to the call, I'm not posting anything anymore. If Obama can still stop this, we are in deep doo doo !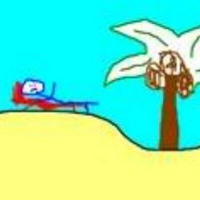 scotchie wrote
7m ago
Rat Fink, what call?
   
nwmontana wrote
7m ago
what call are you listening to saying that???

lostnq8 wrote
38s ago
ratty are you talking about the blue moon lounge entertainment

RatFink wrote
moments ago
Yes, what they read and Iko said were a bit less positive.

lostnq8 wrote
3m ago
ratty i would go with your gut and take what you are hearing today as fluff since you most likely were on the call last night

nwmontana wrote
3m ago
Well,,,there goes the old perception vs, perspective thing again...I listened too ratty, didn't hear anything about Obama making the rv stop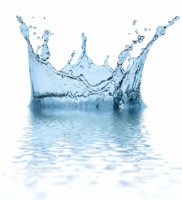 Splash wrote
3m ago
ratfink - We are in a sweet spot, neg. bonds, and an unscheduled G20 summit in China this week. Not sure O can stop it now.

nwmontana wrote
2m ago
didn't even hear anything negative regarding the process so far...

RatFink wrote
2m ago
Cabal is what they used - but the head of control is ?

nwmontana wrote
2m ago
Ratty...there will Always be some kind of cabal somewhere...Hell, technically, WE are a cabal! lol

RatFink wrote
1m ago
I just don't like to post intel and find out that I've gotten people excited and then find out it might not be right on after all. I know, I was on the call last night and all were on the same page.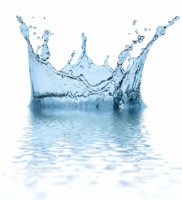 Splash wrote
42s ago
Replay out now. IKO was in the bleachers last night too.

RatFink wrote
moments ago
Iko didn't talk about this last night.
Pj wrote
moments ago
Ratfink if you were on the "special" call last night and heard first hand some good information hold on to that. Apparently the others were not but I know what you mean about sharing and gettign people excited I think many have just decided to do other things until it happens.

RatFink wrote
6m ago
The positive is that last nights call confirmed what I got on Sat. so I was really sure it is all coming to a head, quickly. OK, I chased poor NW off to smoke, I'll stop & go away.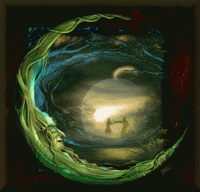 Greenrage wrote
5m ago
I guess I didn't know there was a call last night. We have so few, I would have liked to have known about it.

RatFink wrote
5m ago
I hope so, for everyone. Green, it was a private intel call.

nwmontana wrote
4m ago
Remember, the down slope can be as exhaustive as the climb,,,so tie your shoestrings extra tight and don't slip and slide

RatFink wrote
3m ago
NW, I'll totally ready for that part, in every way. I haven't hired security afterwards, but everything else is just waiting !
gretah wrote
13m ago
Blondie - a quick check to my credit report lets them know if I am paying on a home and/or car loan, if I have negative hits I might be embarrassed about, my banking history - all kinds of things they can use as strategy and levers in negotiating with me.
gretah wrote
12m ago
Blondie - I am not asking them for a loan. But if they see my credit report and results of a background check, they know a heck of a lot about me and I know zip about them.
gretah wrote
12m ago
I've been reading "Getting to Yes" - the resultant book about the Harvard negotiation project. The "dirty tricks" chapter is very good.
Blondie wrote
12m ago
GRETAH You missed my point. They are not going to check your credit to do a currency exchange. Why would the bank check your credit? I think I need to go with you when you exchange, Sweetie!
gretah wrote
10m ago
Blondie - I think we disagree on this one. There's going to be a LOT of money on the table and the bank employees will be under pressure to make big bucks for the bank both then and in the future.
Blondie wrote
9m ago
GRETAH What does your credit have to do with anything? You just exchanged currency for buku bucks. If you have bad credit, do you think they won't exchange your currency? To whom does that make sense?
JustLivinaDream wrote
10m ago
No, They will exchange you OF COURSE! But, I bet they don't offer you the same rates they offer someone with good credit...
Blondie wrote
10m ago
JUST Please explain
Blondie wrote
10m ago
JUST I guess I should accomany you as well!
JustLivinaDream wrote
10m ago
Did you know your auto rates depend on your credit report? It's so unfair... Have nothing to do with each other but you will have-even higher rates if you have a low credit score... FACT!
gretah wrote
9m ago
JustLiving - Yes. If the bank thinks they can make me feel grateful that they speak to me at all and let me buy their crap rate CDs, they will try to give me a lousy rate. I'm walking in with a business plan wherein I want millions in construction loans for senior housing. That's a different scenario - they will know I am a heavy hitter then, not someone who will accept crummy terms.
Blondie wrote
9m ago
OK A LITTLE COMMON SENSE HERE. I'M PRETTY SURE WHEN YOU EXCHANGE, THE EXCHANGER IS NOT RUNNING A CREDIT REPORT TO DETERMINE YOUR EXCHANGE RATE!
gretah wrote
8m ago
Kermit - if the rate were only about me, I would be fine with a low rate. But I plan to build affordable assisted living facilities. I will be fighting to get as much as I can for seniors and other people needing help.
Blondie wrote
9m ago
KERMIT BABY! HELP ME OUT HERE!
*****************
GURU HUNTER





Posts

: 24174

---

Join date

: 2015-02-19



Similar topics
---
Permissions in this forum:
You
cannot
reply to topics in this forum