Oscar wrote
15m ago
Ray's call lines were full for the first time in over 6 months- what gives?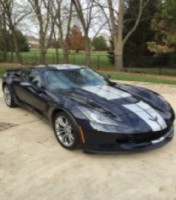 BocaBarney wrote
14m ago
Ray put out a teaser that he had info from people that are now talking. Actually no new info.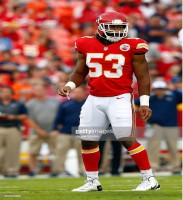 Chief53 wrote
14m ago
Listen to Rays call....not that exciting to me, mainly talked about Iraq and Banks here...really stuff we already know
 
Dinofan wrote
14m ago
Oscar... He claimed to have something to say for the first time in 6 months!
Oscar wrote
11m ago
So Ray pulled a bait and switch it sounds like
CORNERSTONE wrote
3m ago
RAY HEARD FROM HIS CONTACTS THAT THE CBI WEBSITE IS GOING TO CHANGE ON MONDAY
CORNERSTONE wrote
2m ago
RAY: CONSUMER PRICES ARE CHANGING OVER THERE NOW
9thOrbit wrote
2m ago
and he discussed rates
9thOrbit wrote
1m ago
dont know if allowed to post the rate he discussed
MALLY wrote
52s ago
SURE 9TH ORBIT~~HE DID NOT GO OVERBOARD ON THE RATES~~GO FOR IT~~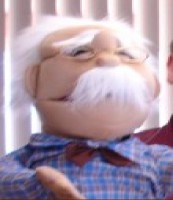 CORNERSTONE wrote
31s ago
RAY: KURDISTAN PEOPLE ARE GETTING OVER A DOLLAR IN COUNTRY RATE ON THEIR CARDS NOW AS OF THURSDAY
*****************
GURU HUNTER





Posts

: 19642

---

Join date

: 2015-02-19



@Cornerstone

wrote:RAY HEARD FROM HIS CONTACTS THAT THE CBI WEBSITE IS GOING TO CHANGE ON MONDAY

Like anyone in dinarland would know that or have access to that kind of information. Come one people, put your thinking caps on.  Stop being gullible.
Whatever happend to Wolfy and Inkmaster? 

Wolfy was rumored to have ran off with Martha to an unknown forum and Gary asked Inkmaster to stop bring in his 'intel'.
********************************
MALLY wrote
1m ago
GERRY MAGUIRE: FOLKS, DO YOU WANT THE CHATTER, OR THE REAL STUFF? THE REAL STUFF REQUIRES MORE THAN SUPPOSED MEMOS AND RECORDED 3rd/4th HAND PHONE CONVOS , OR SO WE ARE TOLD. WE CANNOT BRING IN ANY MORE DIS-INFO. WE ARE DOING OUR LEVEL BEST TO STOP THE ROLLER COASTER RIDE, AT LEAST IN THIS ROOM . THIS IS NOT THE ROOKIE ROOM, AND IF YOU WANT TO BE ON THE ROLLER COASTER, THAT WOULD BE ANOTHER ROOM. INKMASTER HAS CHOSEN TO LEAVE WHAT HE CONSIDERS, KINDERGARTEN. AND, WE RESPECT HIS CHOICE.
https://www.dinardaily.net/t55308-wingit-wednesday-drama-6-22-16
Well Well Well... at least he admitted they were pumping disinfo.  

Well I can bet you any money, or dinars, that Wolfy and Inkmaster are out there in dinarland under other names.  They have too big of an ego to go away. They thrive on the attention.
nwmontana wrote
19m ago
Life...HI! Question??? Where did 209 countries come from...I can only count 196...
MALLY wrote
16m ago
NWMONTANA~~I AM NOT SWEET LIA, BUT IMO, SOME OF THE SMALLER COUNTRIES HAVE BEEN ADDED HERE AT THE VERY END OF THIS RIDE~~
nwmontana wrote
16m ago
Thank you Mally and LIA...Even our friend Google can't account for more than 196 countries on the globe...
COLORADOGURL wrote
12m ago
HOW MANY CHILDREN DO THEY WANT TO DIE BECAUSE THEY COULDN'T FIND ENOUGH FOOD ON THE TRASH PILE TONIGHT???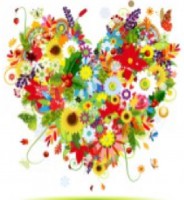 COLORADOGURL wrote
1m ago
THINK ABOUT OUR RELATIVES, THINK ABOUT DIFFERENT AGES, PYRAMID PEOPLE, NATIVE AMERICANS, COWBOYS, TITANIC PEOPLE, VIKINGS, THE PLAGUE... ALL THOSE PEOPLE WHO STRUGGLED AND CREATED THE BASE OF WHAT WE STAND ON TODAY....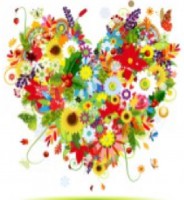 COLORADOGURL wrote
1m ago
WE WILL BE BLESSED BECAUSE THEY EXISTED AND SET UUP THE FOUNDATION FOR US. THEY DIDN'T HAVE INTERENET OR BANKING CODES,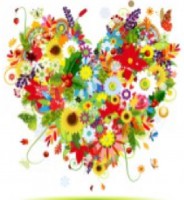 COLORADOGURL wrote
56s ago
OR TOILETS.... WE WILL EXCHANGE OUR CURRENCY ON THE BACKS OF ALL THOSE WHO HAVE HELPED US BY BEING HERE....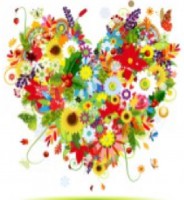 COLORADOGURL wrote
moments ago
THIS MOMENT IN TIME....IS OURS.....WE ARE SO BLESSED!!!!!
Blackeyepea wrote
Hey every body! 
Blackeyepea wrote
No worries ladies and gents..we are still great! 
Blackeyepea wrote
Dont listen to all the crap out. Consider the sources. 
Blackeyepea wrote
Im looking for it tonight personally. Prayerfully most done by weekend. 
Blackeyepea wrote
They have to do this folks. Unless they want to kill the economy dead and the world economy.. 
Blackeyepea wrote
Thats the blessing. If it were completely up to our neck of the woods..welll... 
CORNERSTONE wrote
BEP, I AGREE. IT SEEMS LIKE A POINT OF NO RETURN UNLESS THEY LET THIS GO 
Blackeyepea wrote
Corner..very well put..the other evening was a point of no return.. 
CORNERSTONE wrote
IS IT YOUR BELIEF, BEP, THAT THIS FORWARD MOTION CANT BE STOPPED THIS TIME? 
Blackeyepea wrote
Corner its a run away train! 
Blackeyepea wrote
Let me say this too..a shooting in Dallas wont hold up the world. 
Blackeyepea wrote
Thats just like saying a shooting in China will hold up the UST! Hogwash! 
CORNERSTONE wrote
ITS ABOUT TIME FOR THE WORLD TO BE RELEASED! 
Blackeyepea wrote
Someone called me today asking me was the Zim real and will it be exchangable! I said HEAVENS YES! 
Blackeyepea wrote
SKIPPY..THY WILL be with him in tbe end unless they repent. 
Blackeyepea wrote
The zim is as real as me typing right now 
CORNERSTONE wrote
THE ZIM IS REAL FOR SURE. WHAT IS YOUR TAKE ON THE HIGH ZIM RATES, BEP? HAVE THEY GONE AWAY? 
Blackeyepea wrote
Corner the last i heard was 1.06 FM! That was on contract..
Blackeyepea wrote
I got that from a very high source..enuf said. 
Blackeyepea wrote
They laughed at these xxxxxxxxxx rates.. 
Blackeyepea wrote
Trust if you get .50-1.06 on zim you better run out that redemption center doing the watootsy, mash potatoe and break dancing..doing the stanky leg! 
Rascal wrote
Sure appreciate you making it in this evening BEP, were you thinking about a prayer call sometime ? 
Blackeyepea wrote
Let me say this too. Dont trip off the fiat to fiat exchange..whatever you exchange into dont delay..get in and get out and tben make your moves 
Blackeyepea wrote
If its fiat to fiat..make it work..if its gold backed..make it work. You know what to do in both situations. 
CORNERSTONE wrote
BEP, YES. MOVING TO OTHER ASSET BACKED CURRENCIES FOR A BIT A WISE PLAN? 
Blackeyepea wrote
Bingo Corner! 
Blackeyepea wrote
Thats what they want 9Th. If you get .10 be Mr. Humanitarian 
Blackeyepea wrote
Yes Mal! 
Blackeyepea wrote
Rascal most likely Monday..prayerfully it wkll be a Thanksgiving call!! 
Rascal wrote
Thanks 
Blackeyepea wrote
Simply put..all the zim will equal out to 1mil 
Blackeyepea wrote
Exactly! Nobodys getting a trillion in nothing..trust me 
Blackeyepea wrote
IMO if you inch towards 1 billion you will be on tbe payment plan.. 
CORNERSTONE wrote
PAYMENT PLAN STARTS ON ANYTHING OVER 500M, CORRECT 
Blackeyepea wrote
Not sure Corner but you will earn interest on your payment.plan!!! 
9thOrbit wrote
I going to need one of Landa's healing beds 
Blackeyepea wrote
moments ago Yes get the health str8. Dont wanna be rich and sick..that sucks. 
Blackeyepea wrote
Bbl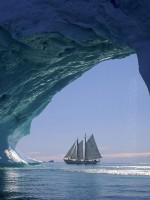 Pegasus4 wrote
10m ago
Irene - DB now is speaking - he is referring to Backdoc 's article today
BeagleEyes wrote
10m ago
Please do NOT discuss what is being said
BeagleEyes wrote
9m ago
9thOrbit: They are adamant about not giving out what they say and will sue!
GERRY MAGUIRE wrote
2m ago
YOU CAN TRANSCRIBE NANCY'S CALL HERE IN CHAT WITH NO PROBLEM'S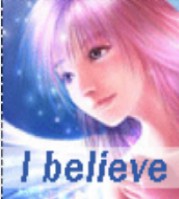 Dina wrote
8m ago
Nancy, Linda, Dizzybear and Terry read on the call absolutely not to be repeated, transcribed or recorded or you will be sued. Dizzybear sounds like he really means it!!!! jmo
GERRY MAGUIRE wrote
36s ago

DIZZYBEAR IS A PAIN IN THE ASS HIS THREATS ARE CRAP....THE INTERNET IS A PUBLIC FORM....BUT TOO KEEP THE CRAP DOWN FROM DIZZY,LINDA AND NANCY ,,,DONT TRANSCRIBE DIZZY'S CRAP HERE..LET DIZZY'S IDLE THREAT'S ROLL OFF YOUR BACK...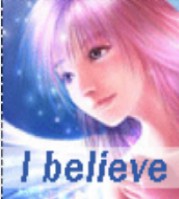 Dina wrote
1m ago
I'm still not risking it...Why don't you transcribe it if you aren't worried!
sumpie wrote
moments ago
What in the world could one possibly devine is is basis for a suit? THINK, people! Did you sign a confidentiality agreement? Well, did you? I am afraid he is treating you as children.
BillyBobg wrote
moments ago
Certain people in this world of ours feel the best way to take control is to "threaten" people, this is so much crap it is unbelievable, he cannot touch you since it is a public forum. What a BULLY
sumpie wrote
56s ago
I did not hear it. Anybody whom makes such a vacuous threat is not credible. Plus, he is a bully. That's code for big mouth, little man.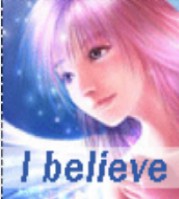 Dina wrote
36s ago
Tex2007...I agree, but you have to go to court and prove it all
sumpie wrote
35s ago
No, you have no burden of proof to overcome. DB has ALL the burden. Not to mention the cost of your attorney, his attorney and the court's fees.
 
Dina wrote
35s ago
I wll listen because there is a lot of info and he already saved me thousands by what he said. That's just me though.
 
Character Matters wrote
49s ago
I don't get it.... We aren't all Dinarians looking to pool the Intel for the greater prosperity of all? Apparently not ~
Blackeyepea wrote
Dont listen to all the crap out. Consider the sources
I do that's why I don't listen to you. I quickly realized everything you say is pure crap.
Blackeyepea wrote
Someone called me today asking me was the Zim real and will it be exchangable! I said HEAVENS YES!
There ya go. The ZIM or more correctly, ZWD has been demonetized. It is worthless, as in worth less than toilet paper. Oh, I know, it's printed on bond paper so that makes it a bond. Hey I have a ream or two of high quality bond paper in my office, maybe I should print some up. I used to run a print shop, so I can say with some expertise that bond is just a term for a type of high quality paper, usually with a high wood fiber content and almost always watermarked. It is usually 20 lb and acid free. You can buy yourself some bond paper and print your own bonds, Southworth Laid Bond is really nice and will run you about $20/ream.
BTW the reason the ZWD is printed on bond paper is they supplier of their currency paper refused to sell them any more. Probably because they never got paid to the previous batch, so they just bought some regular bond paper which is more durable than copy paper and printed it on that.
*****************
Trust but Verify --- R Reagan
"Rejoice always, pray without ceasing, in everything give thanks; for this is the will of God in Christ Jesus for you."1 Thessalonians 5:14–18 
Super Moderator





Posts

: 27225

---

Join date

: 2011-08-09


Age

: 21


Location

: Umm right here!



---
Permissions in this forum:
You
cannot
reply to topics in this forum