ADMINBILL wrote
13m ago
G'DAY FRIENDS AND NEIGHBORS - WE WERE EXPECTING TO SEE SOMETHING AROUND 5AM MST THIS MORNING WHICH DID NOT HAPPEN. THAT THE IRRITATING (NOT BAD) NEWS. BASED UPON THE TOTAL PICTURE THAT I AM GETTING THIS WEEK INTO THIS MORNING WE ARE STILL GOOD. DURING A CONVERSATION I HAD EARLY THIS MORNING I BELIEVE THAT, BY CONTRACT, THERE ARE "CONDITIONS" THAT MUST BE FULFILLED BY END OF DAY ON THE 12TH.

ADMINBILL wrote
12m ago
PRIOR TO THIS OR AT THE SAME TIME IT IS MY OPINION THE THE VALUES OF CERTAIN WORLD CURRENCIES MUST BE ADJUSTED TO SUPPORT "CONDITIONS". ONCE AGAIN WE HAVE ANOTHER WEEKEND UPON US THAT PROVIDES AN OPPORTUNITY TO START THE PROCESS SOMETIME AFTER THE MARKETS CLOSE TODAY OR OPEN MONDAY WHICH BRINGS US INTO TUESDAY (12TH) BECAUSE MONDAY IS NOT THE IDEAL BANK DAY DUE TO THE WEEKEND ACCOUNTING REQUIREMENTS. THERE YOU ARE


From ADMINBILL on July 3, 2016:



@Ssmith

wrote:

ADMINBILL wrote
4m ago
REMEMBER THAT THIS IS NOT EVENT DRIVEN. THIS IS BASED UPON A SCHEDULE.

ADMINBILL wrote
moments ago
I HAD A BRIEF DISAGREEMENT WITH A PERSON CONNECTED TO THE ELDERS. MY POSITION BEING THAT IF THE RELEASE OF THE EVENT BY THE ELDERS WAS TO MAKE THIS A BETTER WORLD WHY HAS IT NOT BEEN DONE. WE ARE CERTAINLY IN A PICKLE AND GETTING WORSE. THE RESPONSE WAS IT WAS THAT MARKET WORLD EVENTS ARE NOT READY OR WORDS TO THAT EFFECT. WHAT DOES THAT MEAN TO YOU?
https://www.dinardaily.net/t55596-wsomn-sunday-drama-7-3-16
Where's that schedule that ADMINBILL talks about?
*****************
GURU HUNTER





Posts

: 19029

---

Join date

: 2015-02-19



Pj wrote
22m ago
oK, here we go again. Business partner is in a Humanitarian group they were told on 2am call, if youre not in Humanitarin group no public exchange. Can we please stop hustling people for their dinar. They're on the prowl again for your currency.
Pj wrote
19m ago
He was clear... they will push this out blah blah blah. So a HMN group holds billion of dinars,zim how can you force them to execute these programs? Oh theres a 18 page document signed and your entire life exposed. Im telling you please let this thing go so all the games can be over at least these games.
Pj wrote
19m ago
Trying to get my currency, I am not desperate so not sure if you all will get hit with this or not, but all of these holders who didn't give their money to a big group is just out. I call BS if I am wrong then ok I am over it.
Pj wrote
14m ago
I am about to finish up and leave. How ridiculous. He's so convinced I didn't even have any words except congrats if this makes you feel better, I am not of that mind set.
Pj wrote
11m ago
Heck I am laughing now, he wanted me to react and I just could not. Your helping me? Are you nuts. Once I hand it over, it's gone. GONE GONE so hand yours over trust blindly I guess, but naw Imgood.com
Pj wrote
10m ago
We hear this and read it, but when someone is right in front of you basically drooling its sad. Each person has more than enough to do as they desire. People are hiding behind Humanitarian efforts stop using that word like it's a slogan. Do good because you mean good! Otherwise be quiet
Pj wrote
9m ago
Ok, sorry don't want to bring the room down, but man on man it just so funny at times.
AdminBill wrote:WE WERE EXPECTING TO SEE SOMETHING AROUND 5AM MST THIS MORNING WHICH DID NOT HAPPEN.
How many times can you hear this and believe it?  It is time for these people to shut up and go away. Stop supporting them.  Stop participating in their chats, their calls and their donation drives.
Admin





Posts

: 37393

---

Join date

: 2011-08-09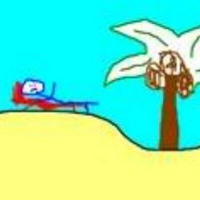 scotchie wrote
10m ago
Iko did say this weekend was prime, BUT

STAG1 wrote
8m ago
Lost yes- gery has no contacts except Iko - Iko has contact in Exchange center that is probably just as frustrated and it boils to him. we are close I think this weekend is looking very good imo

lostnq8 wrote
6m ago
and that matches what admin provided earlier today - the markets are now closed and forex should be closed soon - so we continue to wait

STAG1 wrote
5m ago
Lost - on the other side any sign of Inky

lostnq8 wrote
4m ago
stag think that a new car ran over a black eyed pea and left and ink spot and the rain washed it away

lostnq8 wrote
2m ago
that was my political answer - think that he MAY have been asked to find another web
---
Permissions in this forum:
You
cannot
reply to topics in this forum