ADMINBILL wrote
21m ago
GOOD MORNING AND A HAPPY AND SAFE 4TH OF JULY TO EVERYONE (INCLUDING OUR BRIT MEMBERS)

ADMINBILL wrote
20m ago
NO NEWS THIS MORNING BUT NONE WAS EXPECTED. OFF TO WORK FOR A SHORT SHIFT TODAY SHORTLY. I HOPE THE NEWS WILL START COMING IN LATER TODAY AND INTO TOMORROW. ENJY YOUR DAY

OnceWasLost wrote
18m ago
Do you go along with the MP3 info-guy TURTLE brought in? HAs he been vetted?
https://rs4627.freeconferencecall.com/storage/sgetHD/vhlt/uxA4z.mp3

ADMINBILL wrote
19m ago
I JUST SAW IT THIS MORNING. I HAVE NOT LISTENED

ADMINBILL wrote
6m ago
ONCEWASLOST - I JUST LISTENED TO THE FIRST FIVE MINUTES OF THE CALL YOU REFERRED TO EARLIER. FAST TALKER WITH INCORRECT INFORMATION IN MY OPINION. HE KNOWS ALL THE RATES AND TEACHES THEM? SORRY BUT I CAN NOT RECOMMEND HIS INFORMATION IF IT CONTINUES LIKE THAT. WHAT THE HECK IS IN HIS SO-CALLED NDA IF HE IS GIVING ALL OF THE INFO NOW.

OnceWasLost wrote
5m ago
Good thought ADMIN - appreciate it. I'll listen and hope others also will give input. WIll you finish listening?

ADMINBILL wrote
4m ago
ONCE - NO, I HEARD ENOUGH TO KNOW BETTER THAN WASTE MY TIME.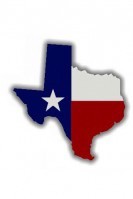 SilverFox wrote
5m ago
He mentioned RV planning report he gets. Also said now was the FIRST viable time/window for this to go. Contrary to gurus calling it every week since January


OnceWasLost wrote
4m ago
Admin he soes say the "window" exactly as you state it...THAT is why I thought you might know him...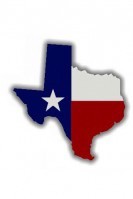 SilverFox wrote
2m ago
He also said something big should happen in July

ADMINBILL wrote
2m ago
ONCE - I MAY RECONSIDER AND LISTEN TO HIM AFTER WORK. HE SOUNDS BILLIANT

Ssmith

GURU HUNTER





Posts

: 20038

---

Join date

: 2012-04-10



*****************

RamblerNash

GURU HUNTER





Posts

: 18353

---

Join date

: 2015-02-19



---
Permissions in this forum:
You
cannot
reply to topics in this forum