holistic wrote
1m ago
As everyone with a clean criminal record and redeemable currency in hand is comfortably in prime position to benefit (or be digitally credited) on the new financial system taking effect Monday morning 8am CST in China (8pm EST USA).
Does "clean criminal record" also include a perfect driving record & no traffic tickets?




Ssmith

GURU HUNTER





Posts

: 20038

---

Join date

: 2012-04-10




Fisher wrote
9m ago
News about yesterday, which was almost a good day/morning today for everyone


Fisher wrote
7m ago
The Elders/UST released the administrative hold yestersay afternoon at 2pmedt, all redemption staff were called to report to their respective stations at 11:30 pm last night with the numbers expexted to be released between midnight and around 4am

Fisher wrote
6m ago
the release of the admin hold did work to somewhat salvage the Japan market, which was intended even though an odd side effect

Fisher wrote
5m ago
the fallout from BREXIT is ongoing, especiallly in the Brit banking stocks, the European banks are suffering as well, much volatility in all markets

Fisher wrote
3m ago
we again are back to patiently waiting to see what the afternoon/evening holds, news is again conflicting amongst the intel sources, which, I beleive is intentional and a new sitrep will hopefully give us some clues

Fisher wrote
3m ago
end, for the time being anyway, no questions

Fisher wrote
1m ago
The redemption center staffers, at least some, have been in lockdown for over 12 days now, and are expressing their outrage to their bosses, maybe somebody will listen to them

Ssmith

GURU HUNTER





Posts

: 20038

---

Join date

: 2012-04-10



We are again exposed to the same old tired lies. Once again we have the poor call center personnel on endless lock down .... it would a shame if there actually were call centers and personnel, but then again we would know all about it, if only by the stench downwind from the call centers by now.
*****************
Trust but Verify --- R Reagan
"Rejoice always, pray without ceasing, in everything give thanks; for this is the will of God in Christ Jesus for you."1 Thessalonians 5:14–18 

Kevind53

Super Moderator





Posts

: 27225

---

Join date

: 2011-08-09


Age

: 20


Location

: Umm right here!



Awaken wrote
6m ago
SPECIALCHILD DO NOT DISTURB TANK IN THE BLEACHERS. IF AND WHEN HE IS READY TO SPEAK HE WILL. THANK YOU
Awaken wrote
5m ago
MAYBE SOMEONE IN THE WINGIT ROOM CAN EXPLAIN INFORMATION PROVIDED ON THEIR CALL
Awaken wrote
5m ago
BEACHWALKER WE CAN NOT SPEAK ON STATEMENTS MADE ON WINGIT CALL, THEY CAN VERIFY THAT IN THEIR CHAT I WOULD IMAGINE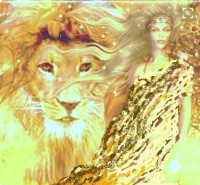 Awaken wrote
2m ago
FLORIDA I AM UNCERTAIN AS TO WHAT YOUR PURPOSE OS TODAY AS YOU HAVE BEEN DIVISIVE ALL DAY, WITH INFORMATION FROM OTHER FORUMS IT WON'T BE TOLERATED HERE. THANK YOU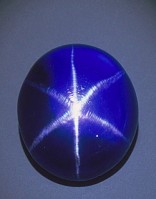 Ssmith

GURU HUNTER





Posts

: 20038

---

Join date

: 2012-04-10



I wish I could sit around my big table with you....Oh my GOD...dissolved is the only word that comes to mind.

benttree

VIP Member





Posts

: 84

---

Join date

: 2015-06-05



---
Permissions in this forum:
You
cannot
reply to topics in this forum