Currency Scam in Great Falls, MT

Regulating Financial Services, Protecting Montanans
News
Published on Monday, March 2, 2015
Currency Scam in Great Falls, MT
A Helena judge has issued a temporary restraining order against Richard Converse, a Great Falls tax practitioner, and his business, DC Tax Services, Inc., alleged to have operated a foreign currency scheme that involves 400 people - including 200 in Montana.  Converse allegedly recruited people to invest in the the Dong (Vietnamese currency) and the Dinar (Iraqi currency) on the promise the foreign currency would soon soar in value.  Victims were allegedly told they were buying the currency through a fictitious Bozeman bank (Victorious Financial Bank) with a situs in Belize and were asked to fill out paperwork imprinted with the name of Fidelity Investments. Read the story from the Great Falls Tribune here.
Comments (0)Number of views (3509)
Author: M. Smillie
Categories: Consumer Alerts
https://banking.mt.gov/Home/newsmenu/ArtMID/17327/ArticleID/746/Currency-Scam-in-Great-Falls-MT

RamblerNash

GURU HUNTER





Posts

: 24234

---

Join date

: 2015-02-19




RamblerNash

GURU HUNTER





Posts

: 24234

---

Join date

: 2015-02-19




RamblerNash

GURU HUNTER





Posts

: 24234

---

Join date

: 2015-02-19




kenlej

GURU HUNTER





Posts

: 1465

---

Join date

: 2013-12-23


Age

: 69



When asked about these articles apparently potential victims were told it is all just a smear campaign against them. I just hope that the ones that signed on with VFI, Financial Prosperity Club, Gen64 and all of the other groups finally get how BIG of a fraud they all are. Get your money back if you can then report them!!

Great work Nash!! You rock!
:winky winky:
*****************
Out Of Mind
www.oom2.com


Purpleskyz

Admin





Posts

: 5765

---

Join date

: 2011-08-16


Location

: Woodstock Nation



Great Falls Man Who Scammed Investors Appears in Court
By: Dennis Carlson - MTN News
Posted: Mar 16, 2016 7:59 AM PDT Updated: Mar 16, 2016 8:01 AM PDT
Richard Converse, a Great Falls man accused of bilking investors through a currency scam, has had his scheme placed in receivership. 
HELENA -
Richard Converse, a Great Falls man accused of bilking investors through a currency scam, has had his scheme placed in receivership.
Lawyers with the State Commissioner of Securities told Judge Mike Menahan on Monday morning that Converse should be held in contempt of court.
One year ago Converse was ordered by the court to stop engaging in securities trading in Montana.  
He is accused of convincing more than 400 investors to engage in securities trading in Montana.
The promise was that they would receive a more than 1 million percent return on the investment once the Iraqi dinar is evaluated.
That never happened and the assets Converse collected were frozen. Converse is accused of soliciting funds only weeks after the injunction was ordered last March.
Judge Menahan denied the state's request of the contempt charge, but he did appoint a receiver to collect the frozen assets, tally up the number of investors who gave Converse money, and return what money he finds to the investors.
Converse told Judge Menahan that he will appeal his case.
http://www.krtv.com/story/31484279/great-falls-man-who-scammed-investors-appears-in-court


-----


VICTORIOUS FINANCIAL BANK
Late Wednesday Jan 28th I was introduced to Richard Converse through my good friend Rich Janoka. Rich spoke highly of Dick and of the new Bank he and his associates have created. We talked for abour 30 minutes and he gave me a brief overview of the bank, where it is and why they are setting the bank up. There will be a Bank located in Montana but the situs is in Belize. The Bank is part of the "System" but will have some very unique features that are worth your participation in. The Bank is being set up to exchange RV'd currencies, primarily the DINAR. Other currencies will be exchanged as well.
I spoke with him about placement of our PNs and he will set up an appointment to speak with the person who will be handling Documentary Funds in March. So you can see where I'm headed with my involvement! This will be another awesome Exchange Facility for ZCASH and CHIPS real soon!
I'm impressed with what was discussed, they already have 300 new account holders and are looking for 200 more. I am completing my application and sending it over the weekend. You have the same opportunity as I and the same risk as I, I make no guarantees about this project and you join at your own risk and reward. I earn nothing for making you aware of this Bank. Please make your own decision on whether to join or not.
The cost to set up an account is $250.00 + $50.00 USD, total $300.00 USD. The $50.00 is for hardship cases, they accumulate several $50.'s totaling the $250.00 then benefactor a hardship case into a Bank account. This is an honorable thing to do!
I will post the letter and instructions below for your review. Great success in all that you decide to do with this new Bank Acct Opportunity!
Gary
Here's Richard's original letter:

 Victorious Financial Letter-1.pdf
Here's the Application for completion:

 Victorious Financial Application.pdf
Richard said they are using this "Fidelity Investments" application to gather your info until they have everything printed for Victorious Financial, seems odd but it works for now. Please print off the form, complete it,
Instructions for the application for a checking account for our 'Victorious Financial Bank'. Please read through it before filling out the application. If you want a Joint account, please each individually fill out the application form and let us know you want a joint account. Fill out in black & sign & date in blue.
Just a few simple instructions. Treasury wanted us to use Fidelity forms till we have accounts. In no way is Fidelity involved. On the second page, fill out the s.s. # down through the e-mail address. Nothing below there. Page 3 is for beneficiaries, however, you wish. Page 4 you sign at the bottom & date. Skip top of page 4
 copy it, sign it and send the original along with a check for $300.00 USD or a Money Order via a courrier service to
:
Company Name:  
Phone:                
Filing State:  
Filing Status:  
Filing Date:  
Company Age:  
Registered Agent:  
http://www.contractmevouchers.info/Pages/BankSolution.aspx
-----
Victorious Financial Letter-1.pdf: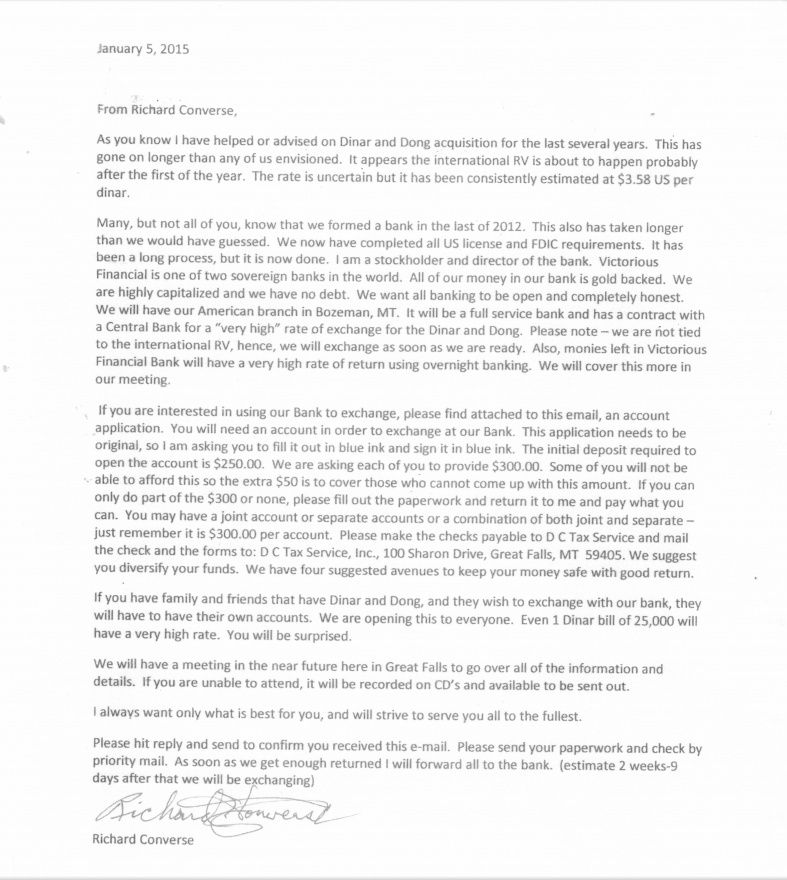 So at least the folks in Big Sky country might get some of their $250.00 back for an account that they opened up by someone who is a stockholder and director of a fictitious bank in Belize that had them make out checks to his tax service and using another banks application form.

RamblerNash

GURU HUNTER





Posts

: 24234

---

Join date

: 2015-02-19




RamblerNash

GURU HUNTER





Posts

: 24234

---

Join date

: 2015-02-19





Here's the Bank Officer for the fake Victorious Financial Investment Group (VFI) of Belize!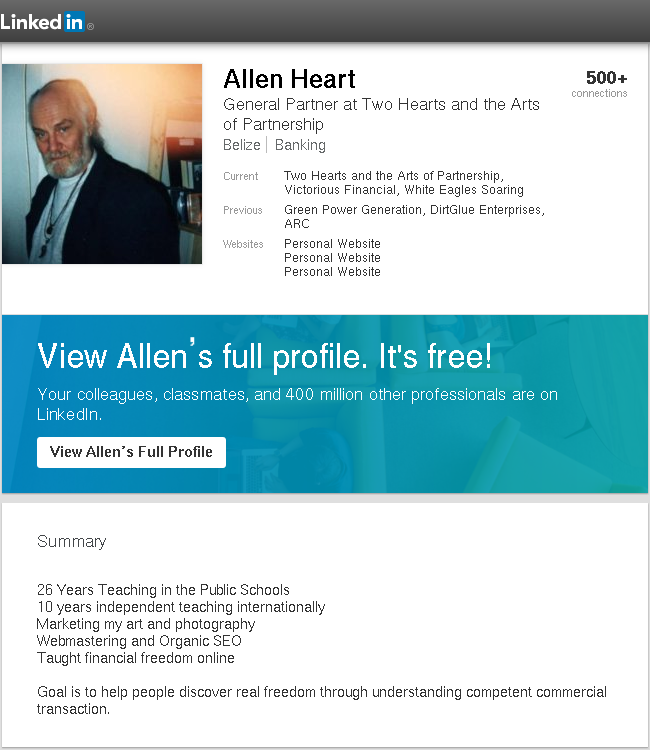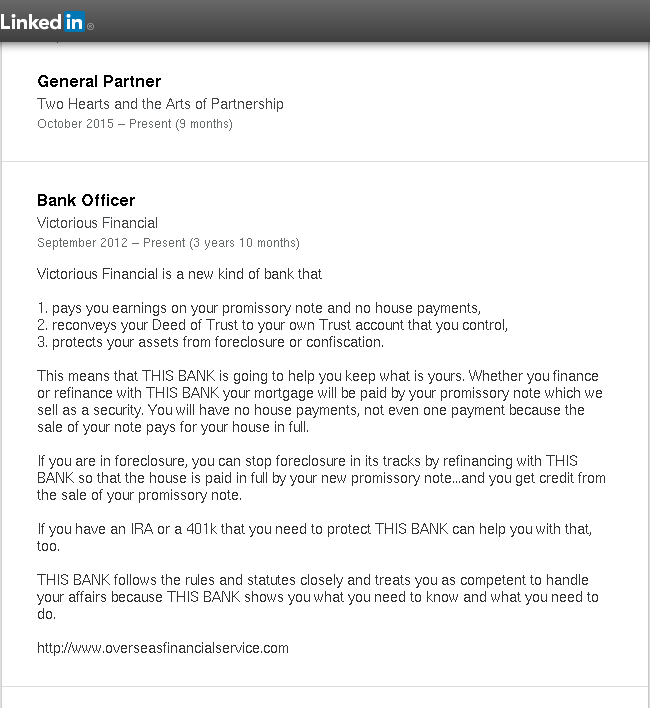 https://www.linkedin.com/in/allen-heart-5774a010

RamblerNash

GURU HUNTER





Posts

: 24234

---

Join date

: 2015-02-19





A Victorious Financial (VF) Bank Officer with knowledge of Sovereign Indian Nation Laws and Regulations?
With the VFI (VF) people wanting to distance themselves from Richard Converse and what happened with the judge in Montana, Oklahoma would be the place to be, as put out on the yourvfiglobal website.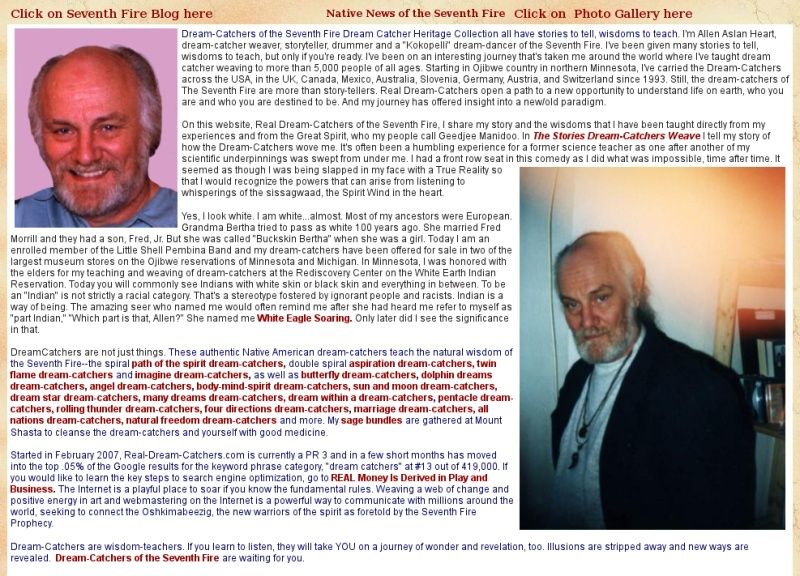 http://www.real-dream-catchers.com/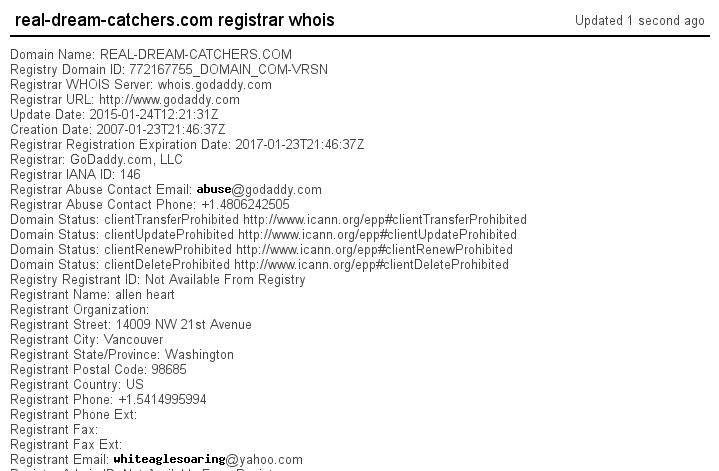 http://www.whois.com/whois/real-dream-catchers.com
Only a 1 year registration for overseasfinancialservice.com?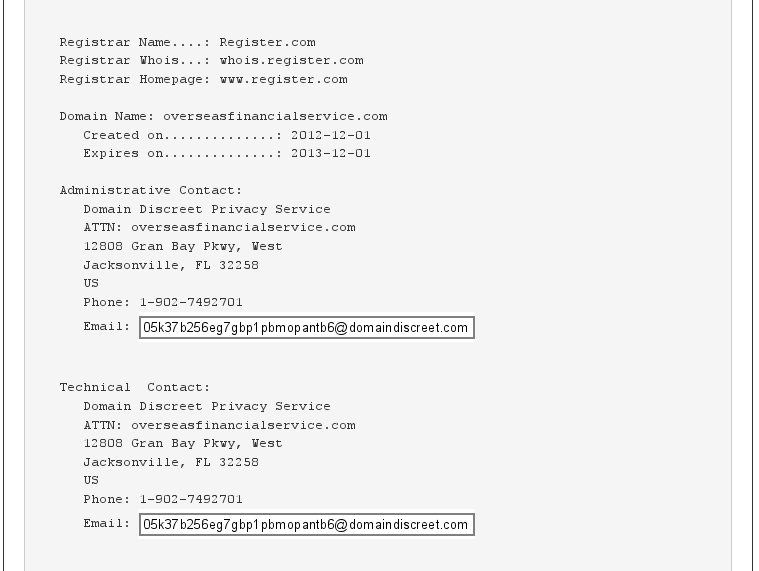 http://www.statsinfinity.com/domain/ja8Mq8SR0S9TBqcHZiY5QH-b9j95JtMc3m4lKNEgN-k._info.html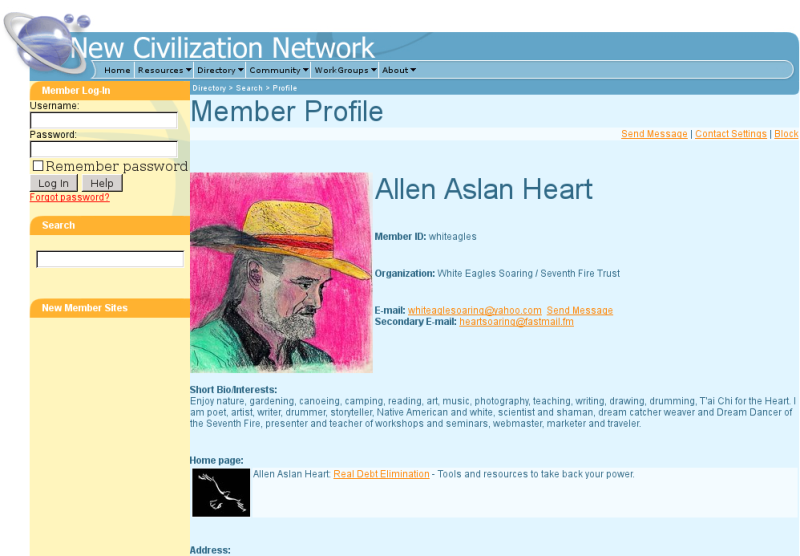 http://www.newciv.org/new/showprof.php?memlook=whiteagles&time=1466347803
http://www.whois.com/whois/real-debt-elimination.com
Here's some more on Allen Heart A.K.A. WhiteSoaringEagle A.K.A. Allen H. Becker:
http://www.newagefraud.org/smf/index.php?topic=2228.0

https://homemetry.com/ng/address-profile/291427090-2425198_211+Aries+Ln-848bb
All Nations Bank seems to pop up in my searches. I wonder why?
More to come!

RamblerNash

GURU HUNTER





Posts

: 24234

---

Join date

: 2015-02-19



Now that is one scary guy ... scary that he is not under professional supervision .... what a fruitcake.
*****************
Trust but Verify --- R Reagan
"Rejoice always, pray without ceasing, in everything give thanks; for this is the will of God in Christ Jesus for you."1 Thessalonians 5:14–18 

Kevind53

Super Moderator





Posts

: 27252

---

Join date

: 2011-08-09


Age

: 24


Location

: Umm right here!



---
Permissions in this forum:
You
cannot
reply to topics in this forum