Inkmaster91 wrote
1h ago
I'm not going to look like a bad Intel provider

Inkmaster91 wrote
40m ago
Ok I'm going to give it to y'all I'm not here to play with anyone's emotions ramp anyone up I got a call first thing and this is what he said the currency's are jumping all are moving the IQD is going from 1166 to 3+ and back like a glitch he is watching it like a hawk IF it locks in I'm getting a call asap

Inkmaster91 wrote
37m ago
Now that being said pay close attention to what I'm going to say



Inkmaster91 wrote
35m ago
Ok y'all have a good day see ya soon good bye


MALLY wrote
35m ago
IMO~~INK MEANT THAT THEY WERE GETTING READY FOR US TO COME AND WORKING FAST TO BE READY~~
LIFE IS ART wrote
5m ago
`'~ FOLKS, WE ARE HAVING TO HOLD OFF ON ANY INKMASTER POSTS UNTIL FURTHER CONFIRMATIONS ~~ THANKS FOR YOUR PATIENCE AND UNDERSTANDING. WE'RE DOING ALL WE CAN TO HELP YOU OUT.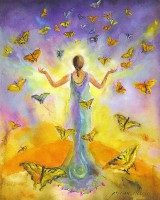 LIFE IS ART wrote
53m ago
~~ INKMASTER ~~ PM PLEASE AND THANK YOU ..... NOW WOULD BE GREAT~
MALLY wrote
20s ago
I AGREE WITH LIA AND GERRY 100%~~WE ARE DOING OUR BEST TO SUPPORT OUR MEMBERSHIP RESPONSIBLY~~THANK YOU FOR YOUR PATIENCE AND UNDERSTANDING~~
Blackeyepea wrote
29m ago
You all be in.prayer. From all sides looks like this is popping! Be cool..be wise..be expecting!
tsm wrote
12m ago
when has ANYTHING ever been confirmed in dinarland.. we live in a constant Hopium enviroment
tsm wrote
10m ago
LVegas: Its all about control.. lol
LVegas wrote
9m ago
tsm: Sure looks like it
LIFE IS ART wrote
9m ago
`'~ TSM, LVEGAS, IT'S NOT ABOUT 'CONTROL' ~~~ IT'S ABOUT TRYING TO FULFILL THE CHIEF NUMBER ONE COMPLAINT IN THIS VENTURE: HOW CAN WE 'VET' THE INFORMATION, AND SORT OUT THE TRUTH FROM THE BS. THESE ARE THE ISSUES WE SEE HERE, AND GERRY IS TRYING TO HELP THIS PROCESS OUT, BY TRYING TO BE OF SERVICE TO ALL OF YOU.
tsm wrote
9m ago
MALLY: why was he ever allowed to post before? He was fine yesterday... today not...
papa wrote
9m ago
Is Gerry trying to confirm what ink called him and told him this morning?
   
CarGuru1007 wrote
9m ago
dang, just saw ink was in but I missed it, anyone posting it in forums?
MALLY wrote
4m ago
WE FINALLY RECEIVED SOME VERY MUCH NEEDED RAIN LAST NIGHT~~THE CROPS ARE VERY HAPPY THIS MORNING~~
Lobster wrote
10s ago

LIFE IS ART wrote
14m ago
`'~ FOLKS, WE ARE HAVING TO HOLD OFF ON ANY INKMASTER POSTS UNTIL FURTHER CONFIRMATIONS ~~ THANKS FOR YOUR PATIENCE AND UNDERSTANDING. WE'RE DOING ALL WE CAN TO HELP YOU OUT.

Inkmaster91 wrote
15m ago
Y'all don't worry about it I have been asked to go silent

LIFE IS ART wrote
11m ago
`'~ PER GERRY MAGUIRE: I HAVE ASKED INKMASTER TO HOLD OFF POSTING ANY FURTHER TIDBITS, UNTIL FURTHER NOTICE. THIS IS FOR THE GREATER GOOD OF THE ROOM, AND IT WILL BE WORKED OUT.

LIFE IS ART wrote
9m ago
~'~ . INKSMASTER ~~ IS A GOOD MAN, JUST NEED TO WORK SOME THINGS OUT, AND NO BODY JUMP OUT OF THE BOAT YET.

Chief53 wrote
36s ago
OK, I just got here. What happened with the InkMaster???

Looks like even Gerry's getting fed upwith Ink's drama queen antics!


:tup:

*****************

 "Scum" - Sue Winters

VIP Member





Posts

: 1532

---

Join date

: 2016-04-08


Location

: This other Eden




toolfan4 wrote
12m ago
you know its ok to say you just do not know....or if you are one particular individual, you make up a really stupid sitrep...we all want to stay relevant i guess.

Brigantine wrote
10m ago
Depends on what you mean by relevant. Despite Inks jeers to the contrary, I do have a contact or three. I do talk to people who know "stuff." The difference is, I have absolutely no desire for attention in that regard. If I have something worthy, I slip it to a mod and folks never know it came from me.

Inkmaster91 wrote
8m ago
I'm asked to go silent so now I'm bashed way to go

LIFE IS ART wrote
7m ago
`'~ INKMASTER, YOU ARE NOT BASHED, NOT AT ALL. JUST LEAVE YOUR INFORMATION, AND NO MORE GUESSING GAMES, THAT IS GERRY'S SPECIFIC REQUEST. NOTHING LESS, NOTHING MORE.

HappyZin wrote
5m ago
Ink: I don't see this but understand. Mostly people want to hear but can't at the moment. And remember people are fried. Good and bad. You are not the enemy

christina wrote
51s ago
ink appreciate intel you bring but do not want this to hurt you and your exchange. Please bring what you are able and pay no attention to the Id***s. Thank you

starbucksrules wrote
1m ago
****INK......WHO asked you to be SILENT Anyway??? May we Ask???.........
 

Moneyman2 wrote
1m ago
INK: YOU KNOW HOW IT GOES Sometimes you get the elevator sometimes you get the shaft
 

Chaseybear wrote
13s ago
Wow this is ridiculous and childish simple request is what i see happening here not really difficult to follow

LIFE IS ART wrote
moments ago
~'~ STARBUCKS, GERRY HAS ASKED INK TO HOLD BACK UNTIL SOME FURTHER CONFIRMATIONS CAN BE MADE. IT'S SO EASY TO UNDERSTAND, NOT COMPLICATED, NOT A BAD THING AT ALL. PLEASE DON'T MAKE THIS INTO A BASHING ISSUE, BECAUSE THAT'S GOING DOWN A VERY BAD TRACK. AND PLEASE DON'T CREATE AGGRAVATIONS OVER THIS.

AngelEyes wrote
1m ago
GA everyone....your information is always appreciated and your sources being bank have always been understood by myself....your info is piece of the large puzzle..

starbucksrules wrote
moments ago
LIFE IS ART.....All I did was ask (1) question my friend! Or.....were you just now addressing the entire Room?......

LIFE IS ART wrote
2m ago
~~ STARBUCKS, I'M SORRY, BUT THE WHOLE ROOM SAW YOUR QUESTION SWEETIE...SO I FELT THAT ALL DESERVED AN ANSWER. OTHERWISE, JUST SEND A PM. THAT WAY, IT'S A SINGLE ISSUE.

GERRY MAGUIRE wrote
56s ago
I GERRY MAGUIRE HAVE ASKED INK TO HOLD POSTING ANYMORE INTEL UNTIL WE CAN EXTRA CONFIRM SORRY FOR ANY STRESS THIS HAS CAUSED EVERYONE

AngelEyes wrote
moments ago
INK if you can share any info in a PM it would be much appreciated,,,,,but understand if you decide not too

LIFE IS ART wrote
10s ago
~~ HOW DIFFICULT IS IT FOR ANYONE TO UNDERSTAND A SILENT MODE, WHEN REQUESTED?

starbucksrules wrote
moments ago
GERRY......So do you know when these other Confirms. may come in??? ........

Chew Tobacco Spit wrote
moments ago
Gerry> sounds like the right thing to do to me! confirm,confirm,confirm! love the info though INK!

GERRY MAGUIRE wrote
moments ago
I AGAIN HAVE ASKED INK TO HOLD HIS INTEL, SO ANY ISSUES NEED TO BE DIRECTED TO ME, DONT BASH INK HE IS HONORING MY REQUEST PERIOD..SORRY INK FOR ANY MISS PLACED EMOTIONS

MALLY wrote
11s ago
GERRY~~THANK YOU FOR YOUR GENUINE, CARING ATTITUDE FOR YOUR MEMBERSHIP~~


So Garry creates "InkMaster91" to play and tease the crowd.   Then tells beloved Inky to SHUT UP in order to create DRAMA!  Of course they fall for it...  No one is asking about the RV, but are consumed about the loss of intel provided by little Inky.

Pegasus4 wrote
5m ago
Quaalude anyone? Geez chill

Weldorbill wrote
4m ago
Time for a Blue Moon or other refreshment!

Amarok wrote
4m ago
Gerry: Thanks for all you do, but if we waited for intel to be extra confirmed there would be no intel. Where are you going to get any confirmation prior to the 800#. I don't see a way out of that dilemma except to only bring reliable tipsters/providers to the call, like Ink. We're all frustrated as we squint in the dark, but we're all adults. A little light is better than none, wouldn't you agree? IMHO

GERRY MAGUIRE wrote
2m ago
AMAROK...I DID THIS TO STOP ALL THE FREAKING OUT,AND YES WE ARE ADULTS HERE... SOME OF US ARE STRESSED BEYOND HOPE AND DONT NEED ANY CONFUSION...HOPE YOU UNDERSTAND

MickiMouse22 wrote
1m ago
Personally It is my belief that Inky's integrity need protection at all costs lest he be slammed for bad info

Inkmaster91 wrote
1m ago
Y'all chill out everything is OK relax

Moneyman2 wrote
1m ago
INK: Just smile and the whole world will smile with you. Well maybe.....
   

beyondsummit wrote
1m ago
Stay focused - let's support one another to the bank!

GERRY MAGUIRE wrote
37s ago
I AGAIN HAVE ASKED INK TO HOLD HIS INTEL, SO ANY ISSUES NEED TO BE DIRECTED TO ME, DONT BASH INK HE IS HONORING MY REQUEST PERIOD..SORRY INK FOR ANY MISS PLACED EMOTIONS

DonL wrote
16s ago
In my opinion sometimes I feel that ALL in DINARLAND are like a bunch of kindergarden kids. Let's all chill and leave the intel and mods alone. Let us all grow up.

Pegasus4 wrote
42s ago
Looking like it will be calmer at my dental appt. in the next few minutes - Chill everyone - I'm in difficult straits as well at this time

9thOrbit wrote
moments ago
Gerry do you think if you got the 800's, that youd bring them in chat first, or tweet?

starbucksrules wrote
moments ago
INK, GERRY.....NO DETAILS Friends!!! But pretty simple here.......it smells like it is HAPPENING. "Nuff said"! May I at least ask if (that) is a Safe Assumption? And just be at Peace with ONLY that?

Pavy wrote
2m ago
INK imfo or not you are part of this family

Pavy wrote
moments ago
From the heart INK

JuJu wrote
10m ago
We have a lot of smart people in here. We know how to read a chicken salad sandwich..

Clemsonfan wrote
9m ago
JuJU...when you are desperate, you may not recognise the chicken in the salad

Ink has no info, other than lies

GURU HUNTER





Posts

: 1898

---

Join date

: 2015-08-13




Ink wrote:I'm not going to look like a bad Intel provider

Too Late

*****************

Trust but Verify --- R Reagan

"Rejoice always, pray without ceasing, in everything give thanks; for this is the will of God in Christ Jesus for you."1 Thessalonians 5:14–18 

     

Super Moderator





Posts

: 27231

---

Join date

: 2011-08-09


Age

: 23


Location

: Umm right here!




LMAO THERE'S IDIOTS ON THE CHAT THAT REALLY WANTS TO KNOW WHAT INK SAID LMAO GOD U CAN'T GET DUMBER THAN DINARIANS

GURU HUNTER





Posts

: 1442

---

Join date

: 2013-12-23


Age

: 68




Brigantine wrote
16m ago
And real truth is not bridging Bruce anymore. Apparently due to Yosef being on the Bruce call and he's now apparently persona non grata...

TazMan wrote
15m ago
LIA you were mentioned in WSOMN by IKO. Friend of mine sent me a post that was talking about you two ...Just a heads up,

dajen wrote
15m ago
any intel yet

Brigantine wrote
15m ago
Apparentlly not, WC is still running her mouth.

iambigbob wrote
14m ago
Robert not on Bruce call any more since Yosef on all the time either. Selling seems to go till 9:45 not 9:30 :angry:

mroth wrote
14m ago
sue then bob then back to sue over back to bob ok now lets go t ointel

PINKROSES wrote
13m ago
WHAT I APPRECIATE IS THAT THE INTEL PROVIDERS LIKE RAYREN, BRUCE, GERRY, IKO, AND OTHERS ARE DOING THEIR BEST FROM THEIR HEARTS. THAT MEANS ALOT TO MANY. WE ALL HAVE A WONDERFUL CHOICE TO LISTEN OR NOT LISTEN TO ANYONE WE CHOOSE
   

dajen wrote
13m ago
Yaeh it used to be 9:35-9:30 not it's 9:45 ugh

mroth wrote
12m ago
in another chat room i mentioned about bruce having these people on, not that he is getting $, but the question comes up in peoples mind but its his call whatever and i got attacked for saying this but it is what it is

dajen wrote
11m ago
now Bob I hung up someone please tell me when intel starts
   

UncleBig wrote
11m ago
now onto Bob infmercial
   

iambigbob wrote
11m ago
Gerry Thanks for not selling anything...would like a t-shirt though

spanky63 wrote
10m ago
Master Trust .....

PINKROSES wrote
11m ago
WHAT SOME DO IS LISTEN TO THE REPLAY OF THE CALL, THIS WAY THEY ARE ABLE TO LISTEN TO WHAT THEY WISH TO HEAR, THEN YOU NOT HAVE TO BE IRRATED BY LISTENING TO THE CALL IF IT DOES IRRITATE YOU

mroth wrote
10m ago
gerry has gotten attacked for masters trust and he has stated that so I cool with him doing it beause he stood up to it and at least that is a separate distinct call

mroth wrote
5m ago
not yet DB

dajen wrote
5m ago
Nope 50 minutes and counting

PINKROSES wrote
7m ago
DOLLAR, NO, NO INTEL YET, WE AWAITING

No real intel ever just pure BS, so makes no difference.

*****************

Trust but Verify --- R Reagan

"Rejoice always, pray without ceasing, in everything give thanks; for this is the will of God in Christ Jesus for you."1 Thessalonians 5:14–18 

     

Super Moderator





Posts

: 27231

---

Join date

: 2011-08-09


Age

: 23


Location

: Umm right here!




Similar topics

---

Permissions in this forum:

You cannot reply to topics in this forum


Who is online?

In total there are

65

users online :: 0 Registered, 0 Hidden and 65 Guests :: 3 Bots

None

Most users ever online was

2065

on Mon Apr 09, 2012 5:34 pm