ADMINBILL wrote
16m ago
GOOD MORNING WSOMN - I AM PLEASED WELCOME RAGINCAJUN AS A NEW HOST AND RELEASE TURBOMAN WITH A VOTE OF THANKS
ADMINBILL wrote
15m ago
RAGINCAJUN IS NOW WELCOME TO TYPE IN CAPS WHEN THE URGE IS THERE
ADMINBILL wrote
12m ago
WELL ROOM - WHAT IS YOUR TAKE ON THE ACTIVITIES AND NON-ACTIVITIES OF THE DAY?
ADMINBILL wrote
10m ago
REMEMBER - MY WINDOW IS STILL THE END OF THE MONTH. I LOOKED AT THE 16TH AS THE YUAN ANNOUNCEMENT DAY WHICH MAY HAVE OCCURRED.

ADMINBILL wrote
9m ago
THE PROBLEM WE HAVE IS THAT THE NO ONE KNOWS HOW TO TELL THE TRUTH ANY MORE AND, WORSE YET, DOES NOT BELIEVE IT IS NECESSARY.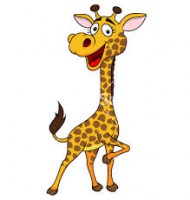 giraffe wrote
8m ago
AdminBill... my window has been open for more than 6 years.... gets kinda hot in the heat of summer and mighty cold in the winter.... no matter what... not giving up or giving in... just saying
ADMINBILL wrote
8m ago
I HAVE NOT HEARD ANY RUMORS YET TODAY BUT WILL PASS THEM ON WHEN WE DO GET THEM.
KbUK wrote
4m ago
utahgirl wrote 17m ago GOOD morning...WELL, I AM GETTING TRANSFWRED TO OUR VALLEYS EXCHANGE BRANCH. NOT SURE THAT MEANS ANYTHING, BUT HOOING I MIGHT HEAR MORE INFO ..LOL WE WILL SEE WHAT HAPPEBS. MAYBE BU MONTHS END WE ALL BE RETIRED TOO
ADMINBILL wrote
6m ago
AS A POINT OF INTEREST I WILL BE REMOVING THE ALERT STATUS PROGRAM. THE NEXT TIME YOU SEE A GREEN BACKGROUND IT WILL SIMPLY MEAN THE RV AS ACTUALLY OCCURRED. NO MORE BEATING AROUND THE BUSH.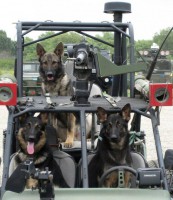 iman50 wrote
1m ago
Thanx ADMIN!! Perhaps just a little color to background?? helps with the contrast...
ADMINBILL wrote
1m ago
WE CAN DO A LITTLE COLOR BUT NOTHING THAT HAS BEEN USED AS AN ALERT COLOR
iman50 wrote
4m ago
Thanx Again ADMIN...What ever is soothing neutral... just some contrast ..these eyes will thank you too
 
nwmontana wrote
4m ago
We need a nice BLUE backround Admin..Soothing, sky-like, Blue
ADMINBILL wrote
13m ago
HOW ABOUT THIS AS A BACKGROUND FOR CONTRAST THEN? - REFRESH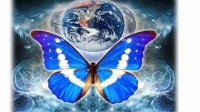 Haloheal wrote
11m ago
Thanks for the info Admin but the color IMO is too grey !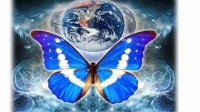 Haloheal wrote
10m ago
No matter what you will not please everyone you will be changing colors all day ! We will take what you chose !
Phenom wrote
59m ago
The Dominos have fallin`
   
Phenom wrote
59m ago
China IS selling gold backed BONDS... Part of the plan.
Misskitty05 wrote
39m ago
Phenom in your opinion, how much longer until we're at the bank?
Phenom wrote
36m ago
MissK, I hate to say, BUT
kingdom warrior76 wrote
35m ago
Phenom, wondered if there's a link to your saying China IS gold backed now? Thanks so much!
Phenom wrote
34m ago
kingdom, I said bonds for sell gold backed.. No ling From a good source
Phenom wrote
33m ago
MissK, I but being cute saying noone knows date or rate. My opinion is like most. Watch Asia, then erope and the our markets and Yen. That is all I care about as my Banker says Nothing... since May.
Phenom wrote
32m ago
If they crash Sunday , ther Monday all the better. Dominos are fall and no stopping.
Phenom wrote
31m ago
Please do not put these opinions on other sites as I am giving my opinions
Phenom wrote
29m ago
Please hang and prepare for Foundations or Humanitarian projects. I don`t know yes or know and what would it hurt to be ready?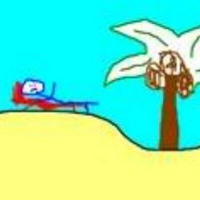 scotchie wrote
8m ago
With all due respect to my fellow posters/friends, and to keep things in perspective, there is no gold-backed currency!! If there are gold backed bonds being sold by any country, it is not public knowledge, and ask for a link to who is representing/selling these bonds and where you can purchase them.
Phenom wrote
3m ago
I will share from a guy that knows the process. I would bet all your currency Sotchie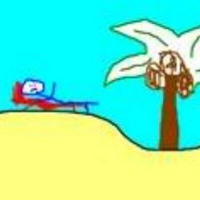 scotchie wrote
2m ago
Process means little, please supply the links, thanks.
Phenom wrote
2m ago
And not from old articles. Look what happened to the Yen and markets since last Sunday. That is what I watch.
Phenom wrote
1m ago
Do you own currency Scotchie. Do you even want to CE?
Phenom wrote
39s ago
Give me a link to your currency purchases
Phenom wrote
moments ago
BB Tomorrow.
 
Phenom wrote
7m ago
I am back to appologize for calling Scotchie Kenny... I am sorry Kenny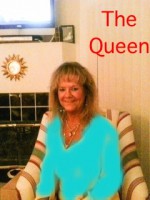 Blondie wrote
4m ago
PHENOM THAT'S APPRECIATED. ANY INSIGHT FROM WHERE YOU'RE OBSERVING?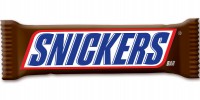 snickers wrote
4m ago
Not liking some of the language here right now. Cya maybe tomorrow.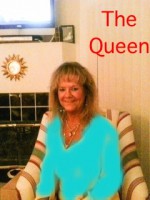 Blondie wrote
2m ago
SNICKERS WHICH WORD OFFENDED YOU-- ASS OR PEE?
 
Blondie wrote
3m ago
SNICKERS CALL YOUR MOMMY AND RAT US OUT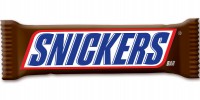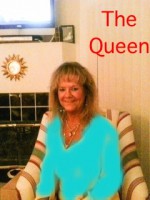 Blondie wrote
moments ago
SNICKERS AND BY THE WAY, NOT LIKING SOME OF THE LANGUAGE IN HERE? TURN ON YOUR TV OR RADIO, YA BIG BABY
 
Blondie wrote
1m ago
SNICKERS TAKE YOUR CANDY BAR AND GO HOME. NO NEED TO COME BACK TOMORROW.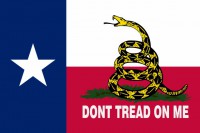 Snake wrote
6m ago
Blondie Darlin' will do my best to clean up my act but late night is for adult humor in my humble opinion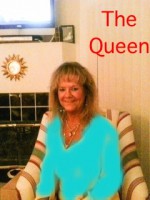 Blondie wrote
3m ago
SNAKE I'M WITH YOU AND IMO NO CLEAN UP NECESSARY! THE PUPS NEED TO STAY ON THE PORCH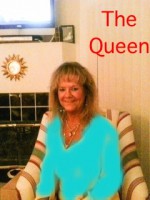 Blondie wrote
2m ago
OR GO TO BED-- OR BETTER YET, GROW UP
ADMINBILL wrote
2m ago
HELLO GUYS. GOING TO EAT AND WILL BE BACK. FINISH YOUR CONVERSATIONS PLEASE.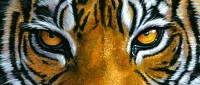 Tigerprincess wrote
8m ago
Blondie...just trying to defend my territory!!!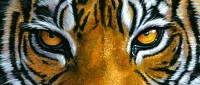 Tigerprincess wrote
6m ago
And...snickers is entitled to his opinion ya know....just sayin wsomn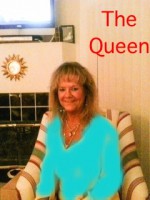 Blondie wrote
5m ago
TIGER HE CERTAINLY IS ENTITLED TO HIS OPINION, NO MATTER HOW WRONG IT MAY BE. IT'S THE NIGHT CREW AND IF HE/SHE DOESN'T LIKE IT, HE/SHE NEEDS TO GO ELSEWHERE. IMHO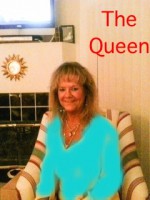 Blondie wrote
2m ago
TIGER GO FIGURE-- IT'S BLONDIE AND I HAD NO IDEA SHE WAS A CHEAP ASS (OOOOPS, SNICKERS IS PROBABLY OFFENDED)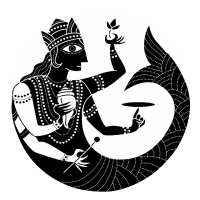 Acdc wrote
3m ago
Well dr Clarke just punched the it out of dinarland BS.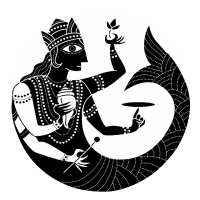 Acdc wrote
1m ago
Reading his post does eminate certainty and realism to the financial transaction it is while exposing all the madness that circulates the Dinar circle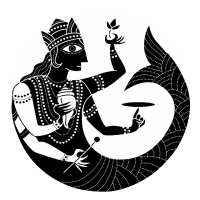 Acdc wrote
moments ago
He has a detailed post on recaps. He punches the s hit out of Dina land bs including dizzy Iko gm frank the whole Sha bang
taviagirl wrote
1m ago
Blondie ACDC just insulted me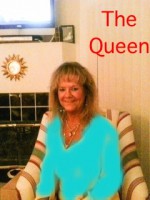 Blondie wrote
34s ago
TAV NO WORRIES, I'LL VERBALLY ABUSE HE/SHE FOR YOU!
Blondie wrote
moments ago
ACDC DOES HE HAVE A PROGNOSIS?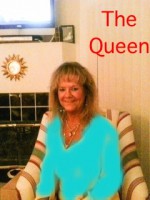 Blondie wrote
15s ago
ROOMIES SORRY FOR THE BIG WORD! LMAO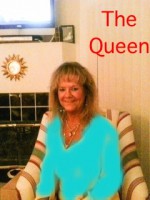 Blondie wrote
moments ago
DAMN, I'M FUNNY SOMETIMES, I EVEN MAKE MYSELF LAUGH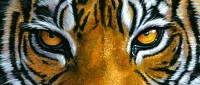 Tigerprincess wrote
37s ago
iman...you have it ALL wrong...I'm the one with the chair and whip busta! LOL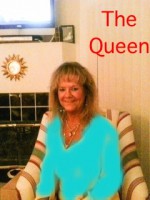 Blondie wrote
10s ago
IMAN NOT SURE ABOUT THE WHIP AND CHAIR BUT I HAVE THE HANDCUFFS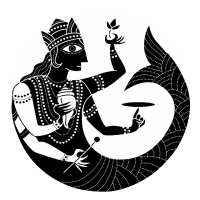 Acdc wrote
moments ago
It is very well written read it. The next five days will reveal and lift that did not happen because of Orlando. But now it on and brexist will happen not going to Rv in June slight chance for July 17th but better as months move into october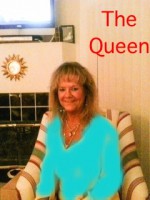 Blondie wrote
moments ago
ACDC WELL THAT PRETTY MUCH SUCKS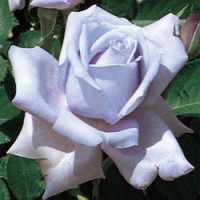 RVReady wrote
moments ago
Acdc have to agree with you on the knockout punch to dinarland.
bb5 wrote
2m ago
Wow folks! This is all too tough for me. What has happened to this site?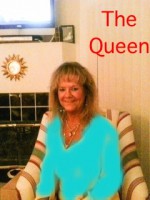 Blondie wrote
2m ago
BB YOU SHOULD HAVE BEEN HERE EARLIER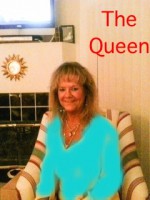 Blondie wrote
1m ago
BB PLEASE DON'T TELL ME YOU'RE OFFENDED BY THE "PEE AND ASS" WORDS
bb5 wrote
51s ago
Yea Bill! I was wondering if you were going to put up with this.
christina wrote
1m ago
Big rich what I appreciate about this site is honesty with a sense of taste but when they spew their deceit I draw the line
ADMINBILL wrote
1m ago
CHRITINA - PLEASE ELABORATE
christina wrote
moments ago
Admin bill I have always felt Clarke is manipulating our RV with his words that sound smart yet have been proven wrong
ADMINBILL wrote
14s ago
GOOD EVENING AGAIN - CHANGE IN SCENERY - PLEASE REFRESH YOUR SCREENS

ADMINBILL wrote 
20m ago
I HAVE NO IDEA WHO DR. CLARK IS NOR DO I CARE. I TRUST MY CONTACTS AND THE CONTACTS MY CONTACTS HAVE. I DO NOT PAY ATTENTION TO DR. CLARK WHO HAS A TENDENCY OF KICKING THE RV DOWN THE FIELD EVERY TIME ONE OF HIS PREDICTIONS FALL THROUGH.
  
ADMINBILL wrote 
23m ago
I AM GOING TO MAKE A STATEMENT THAT I WANT TO MAKE SURE YOU ALL UNDERSTAND BEFORE WE MOVE ON. THIS IS A CHAT ROOM. WE CHAT. SOME TIMES WORDS ARE USED YOU MAY NOT APPRECIATE. THERE ARE MANY TIME IDEAS AND RELIGIOUS DIALOGUES ARE DISCUSSED I FIND OFFENSIVE OR DO NOT AGREE WITH BUT I MOVE ON.
  
ADMINBILL wrote 
21m ago
THERE ARE MEMBERS OF THIS SITE THAT PROVIDE INFORMATION ON A DAILY BASIS THAT YOU FIND VALUABLE.
  
ADMINBILL wrote 
18m ago
THIS IS NOT A MATTER OF RESPECTING ANYONE. YOU DO NOT HAVE TO RESPECT ANYONE. IF SOME ONE NEEDS TO BLOW OFF STEAM THEN LET THEM AND GET OVER IT.
  
ADMINBILL wrote 
18m ago
WHETHER IT IS BLONDIE, SUNNI OR ANYONE ELSE WE DO GET FRUSTRATED AND WE COME INTO THE ROOM HOPING YOU WILL UNDERSTAND
  
ADMINBILL wrote 
9m ago
ANYONE ELSE HEARD ABOUT THE MULTIPLE TRILLIONS SAID TO HAVE BEEN MOVED TO COVER BONDS THIS WEEK?
  
ADMINBILL wrote 
8m ago
HOW DO YOU FEEL THAT EFFECTS US?
  
Herb wrote 
8m ago
Bill are the same funds for the rv?
  
ADMINBILL wrote 
6m ago
HAS ANYONE HEARD THE RUMOR OF BANKING MANAGEMENT SHIFTS TO PREVENT ISSUES?
  
ADMINBILL wrote 
7m ago
HERB - NO - THIS WOULD BE FUNDS FOR THE BONDS WHICH GO AT THE SAME TIME
  
Blondie wrote 
8m ago
AM I MISSING SOMETHING? IS THIS A QUIZ?
  
ADMINBILL wrote 
7m ago
IT IS BLONDIE - ASK THEM SOME QUESTIONS - GENERIC OF COURSE TO TEST THEIR KNOWLEDGE OF CURRENT EVENTS
  
ADMINBILL wrote 
3m ago
WHAT HAPPENS IF THE RV DOES NOT HAPPEN BY THE 22ND. WHOSE DEADLINE IS THE 30TH?
  
ADMINBILL wrote 
3m ago
THOSE ANSWERS ARE NOT FORTHCOMING TONIGHT BUT I WANT YOU TO THINK ABOUT THEM AS A HOMEWORK ASSIGNMENT
  
Herb wrote 
3m ago
isn't the 30th deadline because a new quarter is starting?
  
ADMINBILL wrote 
3m ago
HERB - CLOSE BUT NO CIGAR FOR TONY
  
Blondie wrote 
3m ago
ADMIN IN ALL SERIOUSNESS, I THOUGHT THE BONDS WERE BEING PAID?
  
Maximus wrote 
1m ago
Admin Bill aren't the zims bonds?
  
Tigerprincesswrote 
2m ago
Something about deadline for ascension into WTO??? Iraq... prob wrong
ADMINBILL wrote 
4m ago
OZLANDGIRL HAD A PARTIALLY CORRECT ANSWER. SHE GETS A GOLD STAR
  
ADMINBILL wrote 
1m ago

OZLANDGIRL SENT ME A TEXT.
ADMINBILL wrote 
10m ago

SHE SAID SHE SAW AND HEARD CHRISTINE SAY THIS HAD TO GO ON OR BEFORE THE 30TH
---
Permissions in this forum:
You
cannot
reply to topics in this forum