6/13 Update: 
---
Good afternoon -- I don't know how to say this I have meet with some very important people the past few days over what I hold the meetings went very well but they told me what was said will not leave the room therefore I will not talk about it in chat everything we went over was mind blowing on both ends mine and there's everything in this investment is as far the currency is  real its only time before we are there I can't talk about a thing that went on in the room what happens out ov the meeting is fine I hope the room will understand I give you the right to post this but try to keep it in the Wingit room I'll be back in shortly thanks for the understanding INK.
I will be in the room monday morning sometime, please let everyone know.
6/13/16:

Inkmaster91 wrote
16m ago
Well good morning room did y'all miss me I hope y'all held the fort down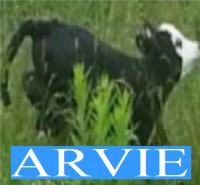 MALLY wrote
15m ago
INK~~WE HAVE BEEN PRAYING FOR YOUR SAFETY!!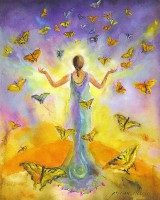 LIFE IS ART wrote
11m ago
~~ AS A COURTESY TO INK, PLEASE HOLD THE FLOOR FOR INK .. LET HIM LEAVE HIS REPORT, AND I'LL CAPTURE AND REPOST.
 
Inkmaster91 wrote
11m ago
Good art glad I wasn't the only one working

Inkmaster91 wrote
7m ago
It was a amazing experience I locked and LOADED for the Switch to be pulled all my things I wanted will be 100% in effect we are very blessed very I will not let y'all down

Inkmaster91 wrote
5m ago
The one thing I can say is there's a lot of misinformation out there

Inkmaster91 wrote
3m ago
There's some right info as well if it sounds to good to be true well you have answered your question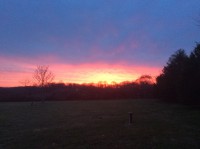 Pavy wrote
3m ago
INK is the misinformation A- timming B- rates. C- goverment changes



Inkmaster91 wrote
moments ago
I will not say what did I say last week
BadScott54 wrote
moments ago
Inkmaster91 seriously!!! No disrespect but we hear these same explanations everyday. Is there anything new under the sun that we are not already aware of please?

Inkmaster91 wrote
1m ago
I will not sleek a word about my meeting I'm not aloud to at all sorry


Inkmaster91 wrote
moments ago
Look everyone needs to take a deep breath


midwestman wrote
1m ago
Ink, with all due respect, maybe you should not say anything until you can say all. Look at the boards and the response Everyone is tired of this. No disrespect but what did you think would happen?
ADMIN wrote
2m ago
~~ per GERRY MAGUIRE: TO THE WINGIT FAMILY ~THEWINGIT CHAT ROOM SUMMER HOURS BEGINNING SATURDAY. JUNE 18th, 2016 THE WINGIT CHAT ROOM WILL BE CLOSED SATURDAYS AND SUNDAYS TO ACCOMMODATE THE SUMMER TIME FOR FAMILY AND FRIENDS, VACATIONS AND TIME WITH THOSE CLOSEST TO YOU. ENJOY YOUR SUMMER TIME. SATURDAYS WILL RESUME THE FIRST WEEK OF SEPTEMBER.

Inkmaster91 wrote
22s ago
Well I think I'm going to lurk when I get some info I'll post but I will not post anything ifrom my meeting nor will I sleek of it
LIFE IS ART wrote
37s ago
~"~ THE WINGIT CALL ~ JUNE 13th, 2016 ~ ~ 3:30pm EST ~ Guest pin code: 623546# ~ Primary Call in Line: 425-440-5100 ~ Secondary Call in Line: 682-233-7292 ~ COMPUTER LINK: http://iTeleseminar.com/85888497
LIFE IS ART wrote
21s ago
~"~ INKMASTER ~~ THANKS FOR DROPPING IN, AND NICE TO HAVE YOU BACK.

Inkmaster91 wrote
moments ago
Sorry to disappoint you all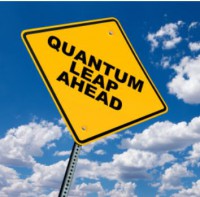 Quantum wrote
1m ago
Inky, has the timing changed since your last, date change last week? Thanks.

cloudwalker wrote
10s ago
Ink, I do not feel disappointed, and I appreciate what you share.
 
Bklyn63 wrote
17s ago
same ol same ol


'I had secret meetings, I know secret stuff, it's great...can't tell ya..."

LOL! 

It's the lowest form of deception - claiming secret knowledge that you cannot share.  Of course, Dinarians appear to be the lowest form of investor, so it makes sense...
GURU HUNTER





Posts

: 1898

---

Join date

: 2015-08-13



Yep! Don't worry. If they are here tomorrow, they will have a call. They will ask donations for the super secret intel that they are unable to share week after week.

Garry knows Inkmaster91 and allows him to continuously bring hopium into his forum.

Doesn't anyone there have a problem with that?
*****************
GURU HUNTER





Posts

: 24174

---

Join date

: 2015-02-19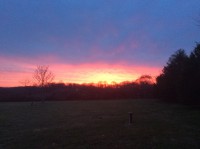 Pavy wrote
22m ago
INK did you have a relaxing weekend



Inkmaster91 wrote
20m ago
I have spoke with Gerry he understands why I left earlier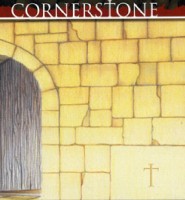 CORNERSTONE wrote
19m ago
INK, SO FROM YOUR INFO, THE OUTRAGEOUS RATES AND GOVERNMENT CHANGES THAT HAVE BEEN PUT FORWARD ARE PART OF THE MISINFO CAMPAIGN, RIGHT? THAT MUST MEAN THAT WE ARE CLOSE...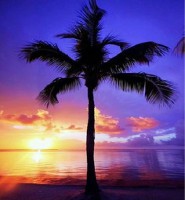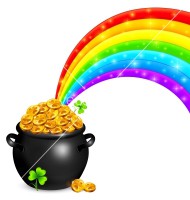 Raindancer777 wrote
19m ago
At the rate we purchased (ANY)low rate will be a outrages return

journey wrote
19m ago
If TPTB are trying to get us all frustrated it has worked LOL!

SNOWBUNNY wrote
18m ago
Inky. I just wish I knew this ride was ending. Today or tomorrow or whenever. But wish I knew the for sure date. That's all

Inkmaster91 wrote
17m ago
I understand snow if we wernt close I wouldent have went threw what I did
journey wrote
17m ago
Ink: Do u agree with the Stirep post?

Doc1 wrote
15m ago
OK Ink, come clean - do you do a Vegas show? Copperfield?

Doc1 wrote
14m ago
ink - just having some fun, here near the end. Seriously thanks for your info.


LIFE IS ART wrote
12m ago
~~ PER GERRY MAGUIRE: AS A PERSONAL REQUEST, DO NOT POST ANY YOSEF ARTICLES, CHAT ROOM, CALL LINKS, NEWS, REPORTS AT ALL IN THIS CHAT ROOM. THANK YOU FOR YOUR COOPERATION. MODS, PLEASE PULL IF YOU SEE THEM, AND BE KIND TO OUR MEMBERS, THEY ARE THE INNOCENTS. REPLAY LINK ~ http://iTeleseminar.com/85846476 ~ http://www.thewingitcall.com THANK YOU.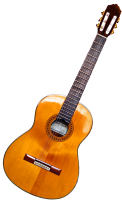 Guitar man wrote
13m ago
InkMaster been to Weath Manager this morning and rates are the same have not change. He will tell me when they do.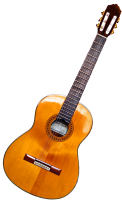 Guitar man wrote
11m ago
InkMaster that was at Wells Fargo in Atlanta, Ga.
CORNERSTONE wrote
8m ago
TURKEY, YES, IT IS ALMOST LIKE THEY ARE SAYING, OK, YOU DON'T BELIEVE THE 86000 PER ZIM, HOW ABOUT 70 THEN...
Inkmaster91 wrote
42s ago
IMO I don't think so but that's imo
CORNERSTONE wrote
14m ago
YES, INK. MAYBE THEY ARE POSTING THINGS FROM DIFFERENT SOURCES, BUT IT STILL SEEMS LIKE MISINFO TO ME. AND I DON'T LIKE THE FEELING OF BEING PLAYED, YOU KNOW?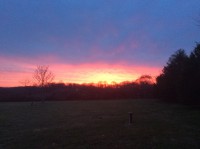 Pavy wrote
13m ago
INK can you say before end of month
Inkmaster91 wrote
10m ago
But I know something a lot don't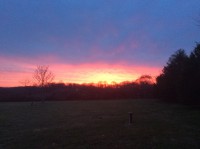 Inkmaster91 wrote
10m ago
We are the best room out there
Inkmaster91 wrote
9m ago
I understand I hope y'all do as well
CORNERSTONE wrote
8m ago
THIS ROOM IS MADE UP OF AWESOME PEOPLE LIKE YOU, INK. THANKS FOR BRINGING US WHAT YOU CAN
moolamama wrote
7m ago
You are right on Cornerstone.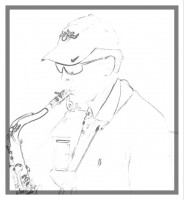 Turkeyhtr wrote
6m ago
of course we do , ink, at least most of us do. guys, enough of the date interrogation. he will bring in what he can and please stop berating him about windows and dates. just my .02
Inkmaster91 wrote
5m ago
Watch the feet I only have 6 left
'I know something others don't...'

There it is again...can't help himself but to drop in the little, 'secret intel' comment...what a fraud.
GURU HUNTER





Posts

: 1898

---

Join date

: 2015-08-13



I keep wondering if Inky is actually some bored college kid who came across this scam and has been having fun stringing them along ever since.
*****************
 "Scum" - Sue Winters
VIP Member





Posts

: 1532

---

Join date

: 2016-04-08


Location

: This other Eden



INK is the misinformation A- timming B- rates. C- goverment changes
D Ink
*****************
Trust but Verify --- R Reagan
"Rejoice always, pray without ceasing, in everything give thanks; for this is the will of God in Christ Jesus for you."1 Thessalonians 5:14–18 
Super Moderator





Posts

: 27231

---

Join date

: 2011-08-09


Age

: 23


Location

: Umm right here!



Brigantine wrote
12m ago
I've got a cmkx friend who has been saying October 2016 for 18 months. if it doesn't go this week, I'm stepping back, too. Because the endless cycle of new bogus intel is beyond despicable.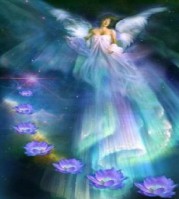 wonderful2016 wrote
12m ago
Brigantine yes 2011 but what is going on now did not happen. What we see now you know something got to happen are all over the world is in for an awaking. So it is going to happen sooner THAN later.
Brigantine wrote
12m ago
yes, wonderful, I agree. We are seeing things now, that were predicted in 2006 by Jay Adobe. Who knew, it would take us 10 years to get there?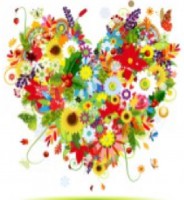 COLORADOGURL wrote
8m ago
WELL MINNIE MOUSE AND A FEW OF US WERE AMAZED THAT ART SAID TONIGHT!!!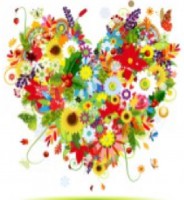 Blackeyepea wrote
8m ago
I had been traveling good folks!
Blackeyepea wrote
8m ago
Just got a text 1hour ago from a very reputable source saying we are close. That's good news as it gels with some others are saying
Blackeyepea wrote
7m ago
I truly believe our time is here. Sounds generic but I believe I'm correct!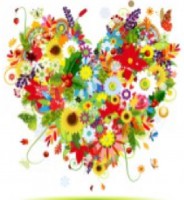 COLORADOGURL wrote
6m ago
ART ON GERRY'S PHONE CALL THIS AFTERNOON SAID - SOON, MAYBE TONIGHT AND HE NEVER TALKS LIKE THAT!!!!
CORNERSTONE wrote
8m ago
CLOSE, AS IN TONIGHT, OR 72 HOURS?
Blackeyepea wrote
6m ago
Corner they just said close. Anything I'm gathering would put us in our week. Lots out thr
Blackeyepea wrote
6m ago
Irish it was some business and pleasure mixed in. Thanks!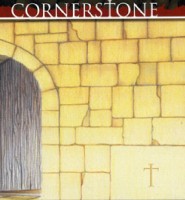 CORNERSTONE wrote
5m ago
BEP, DO YOU THINK THE CHINESE ASSET BACKED CURRENCY IS THE FORCING FUNCTION FOR THIS ON THE 15TH?
Blackeyepea wrote
5m ago
Corner it's just icing on the cake already cooked
   
Blackeyepea wrote
6m ago
We are all about to be insanely busy with what we have been give. It is an incredible gift!
Blackeyepea wrote
4m ago
You all be not weary. Some powers wanted you discouraged and to give up. You have stood the test, the lies, misinformation, no info and here you stand! Go into appt head held High, shoulders squared and own the place!
CORNERSTONE wrote
4m ago
SO YOU THINK THAT CHINA ALREADY MIGHT BE ASSET BACKED, JUST NOT REVEALED, AND EVERYTHING ELSE IS DONE EXCEPT THE 800S?
Blackeyepea wrote
3m ago
Let's have a prayer call tomorrow 7:15 cst 8:15 est..let's thank God for his gift! 605-475-4810 code 688330#
Blackeyepea wrote
2m ago
Corner knowing China that could be but the rumor is everyone is already asset backed just not revealed yet.
Blackeyepea wrote
50s ago
2 Saturdays ago I talked to three men and if I ever had doubts about this bring real they are gone!
Blackeyepea wrote
moments ago
I invite you all to know and understand this is as real as your names! I say that with all seriousness and conviction!
'
The FAKE names used in chat.  LOL
Blackeyepea wrote
moments ago
This is no longer faith..this is no longer hope..this is HERE good people!
Blackeyepea wrote
33s ago
There have been people sent into Dinarland on purpose to make you think this was a bunch of cow dung. Not true..at all..very real and you will soon see.
Blackeyepea wrote
2m ago
The words no longer if but when should ring loudly in your ears. The when is very soon.
Blackeyepea wrote
1m ago
Some mix in spirituality with Intel but learn opinions from facts. Discernment is key. Amen?
Blackeyepea wrote
1m ago
Ink is NOT IKO..Ink is a good man..so is IKO..Ink is pumped. He knows we are in the moment.
UncleBig wrote
25s ago
BEP IS ART, ART is IKO, IKO is BEP and Gerry is the ring leader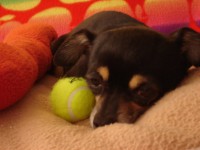 cleoman wrote
2m ago
Well It's beginning to look a lot like Christmas everywhere we go in dinarland. woo woo
Blackeyepea wrote
2m ago
Cleo you have no idea. Christmas, Easter. New years, Valentine's day, your birthday!!
Blackeyepea wrote
1m ago
Remember this you all..ask for wisdom and then ask for what you want when you go in! They will either say yes or no..but ask!!
Blackeyepea wrote
moments ago
You all are graced with greatness and blessed with wealth seldom seen among many!
Blackeyepea wrote
moments ago
Gotta run! I love alll and I'm very proud of all of you! Way to stand and not be denied!
Similar topics
---
Permissions in this forum:
You
cannot
reply to topics in this forum