ADMINBILL wrote
14m ago
IT IS NOW BEING REPORTED THAT THE DEATH TOLL AT THE ORLANDO GAY NIGHT CLUB IS 50 DEAD WITH 53 WOUNDED. MY THOUGHTS AND PRAYERS TODAY WILL BE FOR THE FAMILIES OF THOSE MURDERED AND WOUNDED AND FOR THE FAMILY OTHER THE SHOOTER WHO WILL LIVE UNDER A BLACK CLOUD FOR THE REST OF THEIR LIVES.
ADMINBILL wrote
12m ago
WORLD WAR III IS UPON US. IT IS WITH RADICAL ISLAM. IT IS A TRUE SHAME. I AM FRIENDS WITH MEMBERS OF THE ISLAMIC FAITH AND KNOW THEM TO BE GOOD PEOPLE.
ADMINBILL wrote
2m ago
IN CASE YOU ARE WONDERING I HAD ADDITIONAL CONFIRMATIONS THAT WE SHOULD SEE AN INCREASE IN THE VALUE OF SELECT CURRENCIES BEFORE THE 16TH. I WILL CONTINUE TO MONITOR THE INFORMATION AS THE DAY PROGRESSES. WORKING AGAIN TODAY UNTIL 6:30.
ADMINBILL wrote
1m ago
OFF TO GET READY FOR WORK. HAVE A GREAT DAY.
I wasn't wondering, there has been no doubt you are a lying pile of crap for a long time.
*****************
Trust but Verify --- R Reagan
"Rejoice always, pray without ceasing, in everything give thanks; for this is the will of God in Christ Jesus for you."1 Thessalonians 5:14–18 
Super Moderator





Posts

: 27231

---

Join date

: 2011-08-09


Age

: 23


Location

: Umm right here!




lostnq8 wrote
6m ago
rr is in the house on OM - he is in dallas - will let you know if he gives any updates
doneDONEdone wrote
6m ago
Nancy's call said we should be done exchanging by the 16th.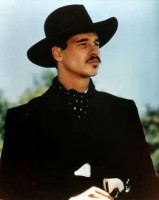 dyoungdc wrote
3m ago
That's Thursday. So when are we to get the #'s?

lostnq8 wrote
3m ago
RR dropped No Info
 
doneDONEdone wrote
3m ago
My wells fargo contact said tomorrow.
doneDONEdone
wrote
2m ago
7000 redemption centers will be open tomorrow am

candy girl wrote
2m ago
Done, you mean to tell us that your WF friend called you on a Sunday

JUMPY wrote
15m ago
Just read Zap...he thinks David S is doing the best he can...meanwhile David wants everyone to send him your currency because only he and grandfather can get it exchanged for you...lol...really????

Derosegirl wrote
15m ago
Is DB on Nancy's call anyone?

Phenom wrote
14m ago
Der, I Think they said at top of hr to talk about asian markets... NOT Sure

Derosegirl wrote
12m ago
Phe Maybe he'll be on, likes to talk about the stock markets

JUMPY wrote
10m ago
Turtle...the problem is...how can we believe Zap, if he feels David is telling the truth...in what world does that make sense...afraid Zap just fell a few rungs on this ladder

Phenom wrote
8m ago
Der, Dizzy was on Thurs and Fri, but 30 min at start and at the end

Haloheal wrote
23s ago
Hi All ! It seems the question on the call is if we are fiat or gold backed . Big difference in payout if it's fiat we get a lot more and hold it cause when it goes to gold backed it will be worth more . If it comes out gold backed it will be one to one . Apparently they said Obama was in China last week who knows what that means . Let's just get our blessings done already too much speculation !

ADMINBILL wrote
moments ago
GOOD EVENING - STILL HEARING THE SAME INFORMATION. AS FAR AS A US MARKET CRASH THAT WILL NOT HAPPEN IN MY OPINION. I BELIEVE MOST, IF NOT ALL COUNTRIES ARE ALREADY ASSET BACK, INCLUDING THE USA. THE TIME HAS NOT BEEN APPROPRIATE TO SEE IT ANNOUNCED.

ADMINBILL wrote
moments ago
IN ALL LIKELIHOOD THERE WILL BE A QUIET TRANSITION THAT OCCURS OVER MONTHS IN THE USA. I CANNOT IMAGINE THE UTTER PANIC INVOLVED IF WE WERE TO SIMPLY GO FROM FIAT BACKED TO ASSET BACKED WITH A SNAP OF THE FINGER. IT SEEMS TO ME THAT THERE NEEDS TO BE A SLOW ROLE OUT THAT WILL SEE THE INCREASE IN PURCHASING POWER.

ADMINBILL wrote
2m ago
IT IS MY UNDERSTANDING THAT THERE WAS A MAJOR MEETING EARLY LAST WEE THAT AGREEMENT WERE SIGNED BETWEEN CERTAIN ORGANIZATIONS THAT SHOULD LEAD TO ACTION THIS WEEK. MY GOSH, CAN YOU IMAGINE HOW TIRED, FRUSTRATED AND WORN DOWN THESE PEOPLE ARE AFTER SO MANY MONTHS AND YEARS OF THIS SAGA?

ADMINBILL wrote
2m ago
IT IS MY UNDERSTANDING THAT THERE WAS A MAJOR MEETING EARLY LAST WEE THAT AGREEMENT WERE SIGNED BETWEEN CERTAIN ORGANIZATIONS THAT SHOULD LEAD TO ACTION THIS WEEK. MY GOSH, CAN YOU IMAGINE HOW TIRED, FRUSTRATED AND WORN DOWN THESE PEOPLE ARE AFTER SO MANY MONTHS AND YEARS OF THIS SAGA?

arbat wrote
2m ago
Admin, Are you at liberty to say which/what "organizations"??

ADMINBILL wrote
20s ago
I AM WAITING FOR PERMISSION.

ADMINBILL wrote
18m ago
LET'S JUST HOPE THAT THIS TURNS OUT TO BE ACCURATE.

ADMINBILL wrote
12m ago
I KNOW YOU ALL KNOW THIS. I MERELY GATHER INFORMATION AND SHARE. THE WSOMN TEAM TAKES CARE OF THE BOARD AND CHAT. YOU WILL NOTICE OUR CHAT ROOM NUMBERS ARE DOWN AFTER WE BOOTED THOSE THAT CONTRIBUTED NOTHING BUT FRUSTRATION. INTELLIGENT CONVERSATION AND THE RIGHT INFORMATION CONTINUES TO KEEP US STRONG. THAT IS OUR GOAL.

N ALL LIKELIHOOD THERE WILL BE A QUIET TRANSITION THAT OCCURS OVER MONTHS IN THE USA. I CANNOT IMAGINE THE UTTER PANIC INVOLVED IF WE WERE TO SIMPLY GO FROM FIAT BACKED TO ASSET BACKED WITH A SNAP OF THE FINGER. IT SEEMS TO ME THAT THERE NEEDS TO BE A SLOW ROLE OUT THAT WILL SEE THE INCREASE IN PURCHASING POWER.

There will be no transition, there are no FRNs, and there will be no GCR. You sir are a fraud.

*****************

Trust but Verify --- R Reagan

"Rejoice always, pray without ceasing, in everything give thanks; for this is the will of God in Christ Jesus for you."1 Thessalonians 5:14–18 

     

Super Moderator





Posts

: 27231

---

Join date

: 2011-08-09


Age

: 23


Location

: Umm right here!




Similar topics

---

Permissions in this forum:

You cannot reply to topics in this forum


Who is online?

In total there are

64

users online :: 0 Registered, 0 Hidden and 64 Guests :: 3 Bots

None

Most users ever online was

2065

on Mon Apr 09, 2012 5:34 pm