Dear DINAR people,
We NOW have a new Financial System Backed by GOLD created by THE BRICS nations and GROUPS, But CAN we TRUST the GOVERNMENTS because the SYSTEM is in Place.
We have been experiencing situation because here in Curacao they have fast amounts of GAS and OIL, and EVERYONE is fighting for the PIE, and all the resources, but they don't Care for the PEOPLE.
I have CONTACTS with the CHINESE Government and they have not KEPT their WORDS and their AGREEMENTS as stated by my CONTRACT between me and THEM.
I have added the CONTRACT BELOW, and now these GROUPS are still doing what they THINK is better for them because of their GOLD new system. There are many countries which dont have GOLD are have good Governments and NONE Corrupted orgainzation to FIGHT for the PEOPLE.
We have the ROYAL DUTCH SHELL (NETHERLANDS) again trying to execute hidden agendas with his USA, CHINA, RUSSIA, and VENEZUELA to take the Resources of the people of Netherlands Antilles (curacao)
SO you see My Brothers and sisters these things have to stop, and we need to respect each other resources.
HERE IS my EMAIL SEND.
From: Ronald Wederfoort
To: "premier@mail.gov.cn" ; "foreign@president.go.kr" ; "webmaster@president.go.kr" ; "hmkingdomofhawaii@gmail.com" ; "hmkingdomofhawaii@gmail.com" ; Winduliu ; Liustex-gmt ; Lius ; "cgc.curacao@gmail.com" ; Ronald Wederfoort  
Sent: Friday, May 27, 2016 3:33 PM
Subject: His Excellency Xi Jinping President of the People's Republic of China 


Dear Leaders of the BRICS nations,


The reason for addressing his excellency XI JINPING is to HELP me with
some issues which i have with the Chinese Government Contract which 
we have signed together to become Business Partners on several Gas
Projects and other Projects in our area which is the ABC Islands.

THE CONTRACT Which we have signed was not kept as we had agreed on. 

Also I was promised 20 million Dollars which was offered to by your
Chinese Government to me, which would be deposited on a BANK of 
CHINA (HONG KONG)  (012-611-9-210669-1) and, which part of the 
FUNDS were going to be used for Projects for Curacao as Waste water 
Treatments plants, Drinking Water Plant, LNG Plant, LNG Stations etc.

I have added the Contract as a attachment, and I would LOVE what 
you would advise me to do, so we can still work together or provide
Projects for the PEOPLE of Curacao, and the Other islands.

We also now and understand that every Projects has to be GOLD backed
Currency. So i hope we still can work together on behave of humanity,
and the World.

Have a blessed day.

Ronald Wederfoort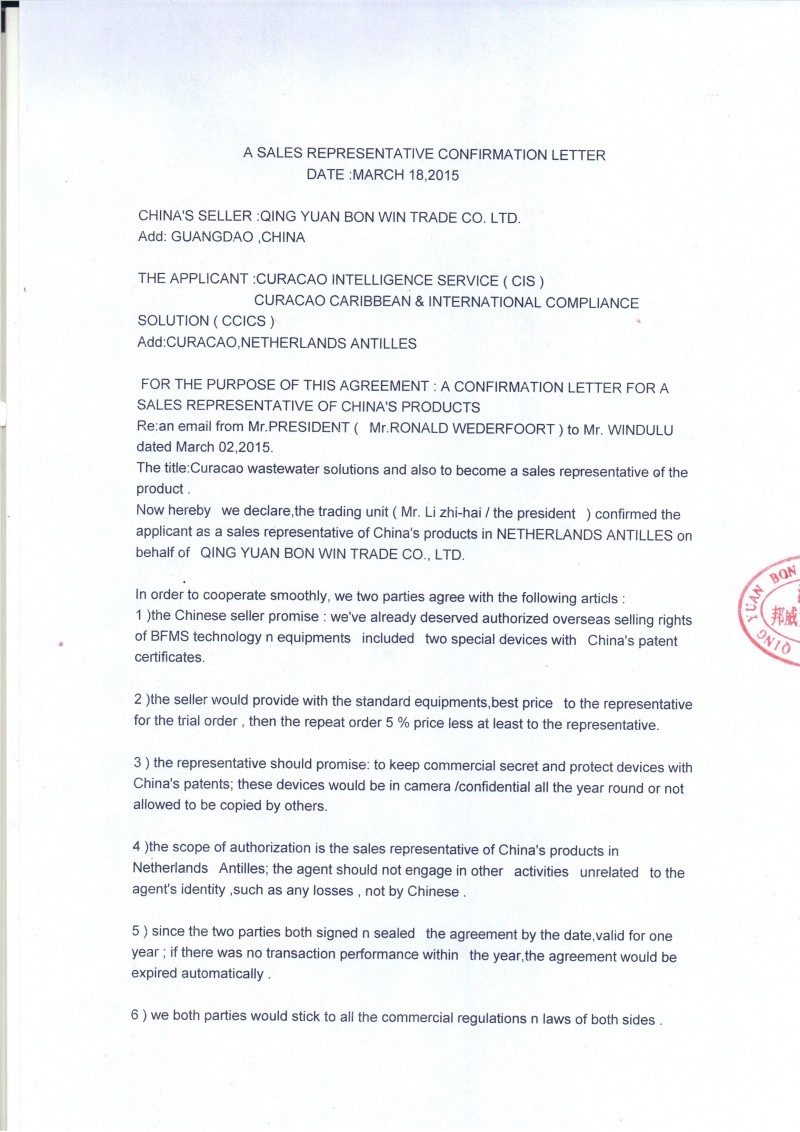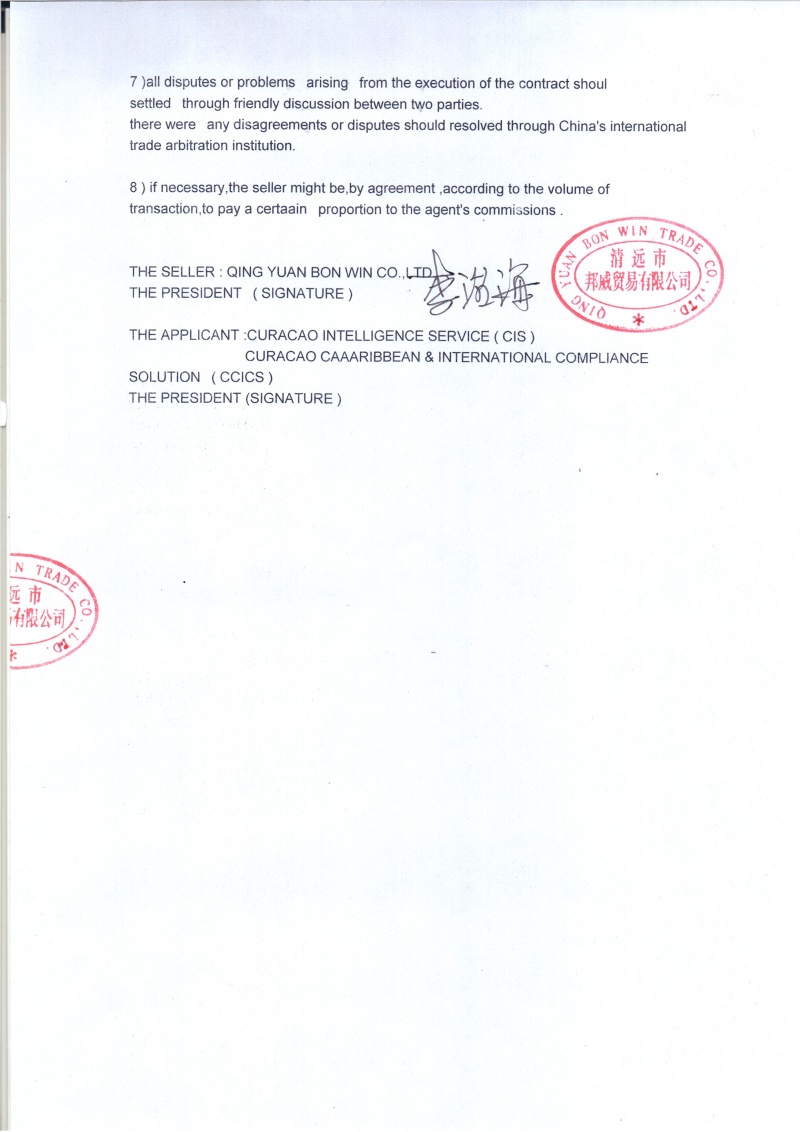 Elite Member





Posts

: 258

---

Join date

: 2016-05-30


Age

: 68


Location

: Curacao , Netherlands Antilles



---
Permissions in this forum:
You
can
reply to topics in this forum