Rest 
        Matthew 11:28 
YOU KNOW ME - I ONLY WANT TO KEEP YOU ENCOURAGED - I KNOW ITS HARD, THIS WAIT I AM RIGHT THERE WITH YOU.   
I JUST RECEIVED THIS IN AN EMAIL AND ACTUALLY TWICE NOW AND I HAVE TO SAY TO THE BELOW AMEN!! AMEN!!! AMEN!!! AS THIS IS THE BEST TRUTH RENDITION OF ALL GURUS AND THEIR "REPORTS" I HAVE SEEN! 
I HAVE BEEN PREACHING THIS SAME WORD SPOKEN BELOW FOREVER, BUT FOLKS STILL WANT TO SEND AROUND THE GURU'S ASSUMPTIONS WHICH CAUSE NOTHING BUT STRESS AND STRAIN ON THE INTEL ROLLER COASTER RIDE....  I AM SO HAPPY THIS IS SPOKEN - THIS SETTLES IT FOR ME - FINALLY SOMEONE ELSE IS PREACHING MY SERMON AND I PRAY ALL OF YOU TAKE IT THIS TIME AND QUIT BEING ONE THAT BELIEVES THIS STUFF FROM DINARLAND AND STOP SENDING IT AROUND - PLEASE!!!   
WE WAIT ON THIS TO HAPPEN AND NO ONE WILL KNOW EXACTLY WHEN, GOD HAS TOLD US IT WILL COME AND WILL COME SUDDENLY - THIS WATCHING MARKETS AND NEWS STORIES AND WHAT IRAQ IS DOING DOES NOT ALWAYS RELATE TO THE RV/GCR.  PLEASE JUST SPEND YOUR TIME DOING WHAT YOU CAN DO TO ADVANCE WITHIN YOUR SELF AND NOT SPEND SO MUCH TIME WATCHING THOSE DINAR SITES AND BLOGS - NONE OF IT HAS EVER COME TRUE.   
EVEN THE REPORTS ON RATES AND HOW THE EXCHANGES WILL GO - NO BANK PERSONNEL WILL EVER GIVE OUT THE EXCHANGE PROTOCOLS NOR WILL THE FACILITATORS OF THIS GCR/RV EVER GIVE OUT THE PROTOCOLS OF THE PLAN TO BRING THIS TO FRUITION. 
IF YOU HAVE A STRING TIED TO THIS STUFF, IT WILL WEIGHT DOWN LIKE AN ANCHOR AND KEEP YOU FROM THE HEIGHTS THAT GOD WANTS YOU TO SORE IN! SINCERELY, REST AND LET THE LORD GIVE YOU PEACE AS YOU KEEP YOUR MIND ON HIM AND YOUR EVERY DAY LIFE GIVING AFFAIRS...  
REST THIS WEEKEND - ALLOW GOD TO RESTORE AND REPLENISH YOUR MIND.  FIX THINGS AROUND YOUR HOUSE AND OFFICE THAT YOU HAVE BEEN PUTTING OFF.  REST IN THE FACT THAT GOD IS IN CONTROL, WHICH MEANS WE CAN FACE THINGS THAT ARE OUT OF OUR CONTROL AND NOT ACT OUT OF CONTROL? AMEN? WHEN WE STRIVE GOD WAITS, WHEN WE REST GOD ACTS.  AMEN?  BE BLESSED AND HAVE A GREAT WEEKEND. 
BIG HUGS TO EVERYONE! 
DEBBIE 
EMAILED TO ME YOU DECIDE 
Awake-in-3D    
REALITY CHECK: THE SUDDEN CONNECTION OF OUR EXCHANGES TO THE APRIL 19TH SGE MARKET OPEN 
I would be remiss to not call attention to the fact the very same intel providers who have been calling the GCR and our exchanges as "done" and pumping out copious dates and rates for many weeks now, over and over again, are now the very same ones stating that the ApriL 19TH SGE (Shanghai Gold Exchange) market opening is the trigger and now our exchanges are once again "done".   
So, uh... when all of this was "done" many weeks ago, the SGE must not have been a factor or a marker, or a trigger point. So, are we to believe that suddenly now, the SGE is a factor when it hasn't been over the past? NO! 
Did the AOPs suddenly change their mind and decide that the SGE somehow was relevant? I find it very hard to accept that a massive, highly complex plan can suddenly be modified, in terms of trigger conditions, to include new events, such as the apparently unforeseen SGE gold price offering date, as a new, better release window for the GCR.  
Common sense indicates that as these global, calendar events that come and go, such as the SGE next week, the IMF meetings this week, Ban Ki Moon and Lagarde being in Iraq two weeks ago, Abadi's new cabinet formation, the end of the fiscal quarter this past April 1st, etc., etc., are the subject of mass speculation and conjecture and used as plausible, self-induced timelines for the GCR - and our exchanges - to occur.  
I mean, it all sounds good, and even reasonable, but are any of these truly a factor, marker, or trigger for our exchanges to begin? History, up until now, has proven that the answer is NO. There are favorable conditions and specific items that must be in place or satisfied in order for our exchanges to begin... but it is NOT any of these events as a singular trigger point. There is more than meets the public eye.  FACT 
Could large-scale exchanges begin next week? Absolutely! Are the funds free, clear, and ready  to physically exchange us? No, not yet, as of this moment. But if exchanges begin next week, which is a high possibility as of today, it is NOT because of the SGE.  
The ripple effects of the SGE will take a good amount of time to cross the global landscape. So, if the GCR is dependent on the SGE, that would logically dictate that we would have a long wait ahead of us still. I do not believe this to be the case. 
These global, economic events (like the SGE) do not force or bring  dramatic changes overnight, yet many believe that they do. As if suddenly, a gold market opens, and the whole global, financial and economic landscape shifts in the blink of an eye.  
So, I for one sincerely hope that the SGE, and it's follow-on effects, are NOT what we are waiting for... and,based on my info, we are not.  
Honestly, there was really no chance of it happening this week - and the reason I have been mostly quiet this past week... A certain event did not happen last Monday, which was the focus of my disappointment on that day. But I don't put out that kind of info as it causes much consternation... and there is really no point in doing that.  
NO ONE knows when this will happen.  NO ONE in Dinar Land... I think that this fact has been well established and proven a thousand times over. 
There is no way you will NOT know that the exchanges have begun.  
All of Dinar Land will know. The only way you won't know is if suddenly you lost all connection with Dinar Land sources, sites, conf calls, etc. - which is fairly impossible - unless the global Internet went down - and then, what would be the point.  
Where you will not see it is on Reuters, Financial Times, The Economist, The BBC, Sky News, The Wall Street Journal, etc.  Not until after we are well underway or done completely.  
The Public revelation timing is a well-kept secret.  
Carden:  If the Shanghai Gold Exchange allows IQD purchases at the international value of 3.92--or whatever it is, then traders buying and selling gold with IQD will force exposure. We have to have transparency in the global currency market. 
Friend:  Awake.  Let's see how things will unfold. Que sera, sera. But just to be clear, I did not think of the correction in the price of gold as the trigger for the GCR. (It could, but not necessarily). Rather, I thought of it as a necessary condition for the GCR to happen. 
All my best to you, 
Debbie
GURU HUNTER





Posts

: 20038

---

Join date

: 2012-04-10



All well and good, IF there was going to be a GCR, but there is not. It makes no sense financially or economically, it is a made up event linked to a non-existent law and will not happen. Sorry if that bursts your bubble, but that is the way it is. Since there is not and will not be any GCR, then everything in the second half of the post above becomes nonsense, and that is just what it is.
*****************
Trust but Verify --- R Reagan
"Rejoice always, pray without ceasing, in everything give thanks; for this is the will of God in Christ Jesus for you."1 Thessalonians 5:14–18 
Super Moderator





Posts

: 27225

---

Join date

: 2011-08-09


Age

: 21


Location

: Umm right here!



No worries
 DebTarHeelGirl 
she's been tagged by TNTBS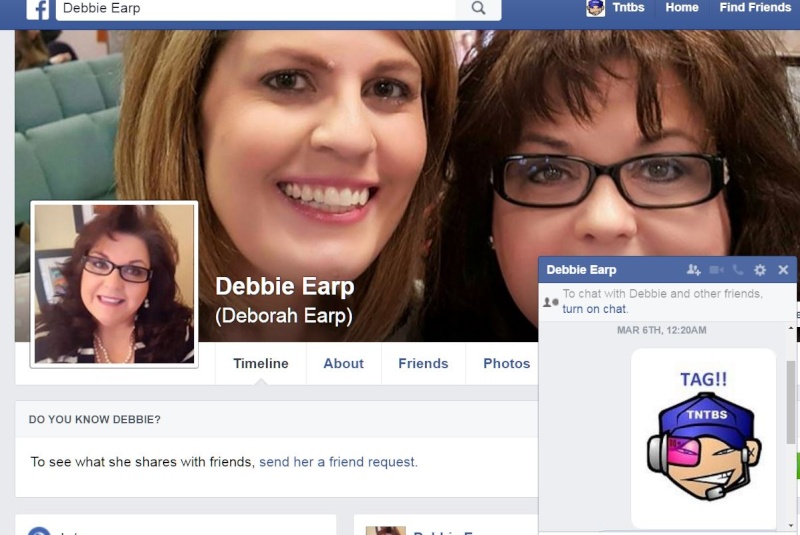 GURU HUNTER





Posts

: 564

---

Join date

: 2014-09-21


Location

: USA



GURU HUNTER





Posts

: 564

---

Join date

: 2014-09-21


Location

: USA



:tup: :tup: :tup: :tup: :tup:
GURU HUNTER





Posts

: 20038

---

Join date

: 2012-04-10



@DEBTARHEELGIRL

wrote:Honestly, there was really no chance of it happening this week
 So what you are saying is that the gurus that said it would are liars.Thank you for supporting our stand.

Admin





Posts

: 37659

---

Join date

: 2011-08-09



---
Permissions in this forum:
You
cannot
reply to topics in this forum