POOFness for Mar 29: ZAP - IMPORTANT WEE
K
Hi, Folks - Received via e-mail: =====

Subject: IMPORTANT WEEK
From: 2goforth@Safe-mail.net
To: 2goforth@Safe-mail.net
Date: Tue, 29 Mar 2016 21:43:49 -0400

HI ALL, THIS IS AN IMPORTANT WEEK, AND THE WEEK BEFORE THE RESET IS EXPECTED TO BEGIN ITS EFFECTS OF GCR AND RV – THIS IS EXTREMELY SIGNIFICANT AND THE INTELLIGENCE I HAVE RECEIVED OVER THE EASTER WEEKEND HAS CORROBORATED THE OTHER SOURCES OF INTELLIGENCE I HAVE RECEIVED THE SAME INTELLIGENCE FORM – THERE IS ONE PARTICULAR TRANSACTION THAT IS EXTREMELY LARGE, AND SIGNALS THE START OF THE RV AND GCR – IT IS SCHEDULED FOR THE NEXT 10 DAYS OR LESS (I AM NOT ALLOWED TO PINPOINT BUT I CAN GIVE A GENERAL TIMING) – ALSO THIS WEEK IS OUR RELEASE OF FUNDS AND THE PAYMASTER WILL BE BUSY, AND WE ARE PRAYING THAT THEY WILL NOT HOLD THE FUNDS TO BOLSTER THEIR END OF QUARTER BOTTOM LINE – WE WILL SEE IN THE NEXT 24 HOURS, BUT RIGHT NOW, WE ARE ALL AGAIN IN A VERY PRECARIOUS POSITION AS RESOURCES ARE AGAIN AT ZERO FOR THE LAST DAY – MAC AND CHEESE STRETCH ONLY SO FAR WE FOUND – TOMORROW'S MID WEEK MAY WELL BE A BRILLIANT MESSAGE, AND WE ARE HOPEFUL FOR GOOD AND POSITIVE INFORMATION TONIGHT – OH AND BY THE WAY, A FORMER FBI EXECUTIVE HAS JOINED OUR EFFORTS FROM ANOTHER DIRECTION, AND A FEW AGENCY AND POLICE GUYS ARE COMING IN FOR SECURITY AS WE ARE ON THE VERGE OF LAUNCH – IF THERE ARE ANY FORMER POLICE OR AGENCY GUYS AND GALS, SEND IN RESUMES PLEASE AS WE NOW NEED THAT ELEMENT OF OUR OPERATIONS – MUCH THANKS AND GOD BLESS – LOVE AND LIGHT – IN OUR SERVICE – ZAP

Thank you for the support you have given to keep this newsletter coming. We couldn't do this without your contributions. Please go to HYPERLINK "http://www.paypal.com" www.paypal.com and send to HYPERLINK "mailto:goneforthfornow@gmail.com" goneforthfornow@gmail.com. Please know we will be successful. Love and Kisses, "The Office of Poofness" ZAP, Susan and Staff


===== --hobie
Thanks to: http://www.rumormillnews.com


ZAP SAYS:

OH AND BY THE WAY, A FORMER FBI EXECUTIVE HAS JOINED OUR EFFORTS FROM ANOTHER DIRECTION, AND A FEW AGENCY AND POLICE GUYS ARE COMING IN FOR SECURITY AS WE ARE ON THE VERGE OF LAUNCH – IF THERE ARE ANY FORMER POLICE OR AGENCY GUYS AND GALS, SEND IN RESUMES PLEASE AS WE NOW NEED THAT ELEMENT OF OUR OPERATIONS
IF THERE ARE ANY FBI OR LAW ENFORCEMENT GUYS & GALS THAT ARE LOOKING FOR A PROMOTION MAYBE THEY SHOULD SPEND SOME TIME INVESTIGATING THIS SHYSTER AND THE MANY LANDA UMBRELLA "FOUNDATIONS" THAT MISREPRESENT THEIR PURPOSE AND USE OF CONTRIBUTION SENT TO THEM!! WAIT... MAYBE THERE ALREADY IS!!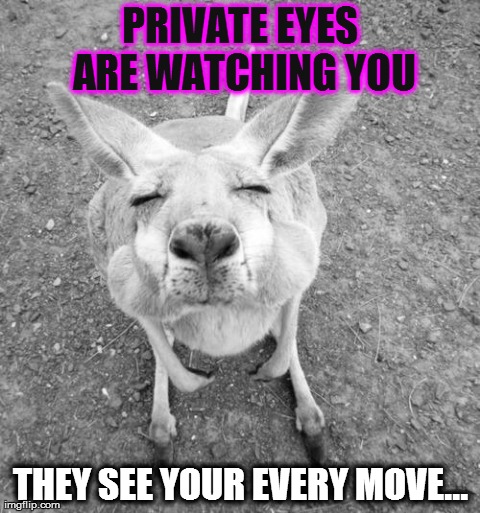 http://www.oom2.com/t37205-poofness-for-mar-29-zap-important-week#84131
*****************
Out Of Mind
www.oom2.com

Admin





Posts

: 5614

---

Join date

: 2011-08-16


Location

: Woodstock Nation



So how many times has the orifice of poopyness called it in the next week now. Seems like it has been done, released etc. at least every other week for the last 6 months.
*****************
Trust but Verify --- R Reagan
"Rejoice always, pray without ceasing, in everything give thanks; for this is the will of God in Christ Jesus for you."1 Thessalonians 5:14–18 
Super Moderator





Posts

: 27225

---

Join date

: 2011-08-09


Age

: 21


Location

: Umm right here!



It goes back from day one that Jerzy took over for the dead Poof several years ago. At least James (Poof) did not pump for donations like Jerzy does and was humorous, I thought, to read.
*****************
Out Of Mind
www.oom2.com

Admin





Posts

: 5614

---

Join date

: 2011-08-16


Location

: Woodstock Nation



---
Permissions in this forum:
You
cannot
reply to topics in this forum