POOFness for Mar 6: INTENTIONS ARE GOOD
Hi, Folks - Received via e-mail: =====

-------- Original Message --------
From: 2goforth
To: 2goforth
Subject: INTENTIONS ARE GOOD
Date: Sun, 6 Mar 2016 20:34:13 -0500 THE ANIMALS "Don't Let Me Be Misunderstood" Baby, do you understand me now
Sometimes I feel a little mad
But don't you know that no one alive
Can always be an angel
When things go wrong I seem to be bad
But I'm just a soul whose intentions are good
Oh Lord, please don't let me be misunderstood Baby, sometimes I'm so carefree
With a joy that's hard to hide
And sometimes it seems that all I have do is worry
Then you're bound to see my other side
But I'm just a soul whose intentions are good
Oh Lord, please don't let me be misunderstood If I seem edgy I want you to know
That I never mean to take it out on you
Life has it's problems and I get my share
And that's one thing I never meant to do
Because I love you
Oh, Oh baby don't you know I'm human
Have thoughts like any other one
Sometimes I find myself long regretting
Some foolish thing some little simple thing I've done
But I'm just a soul whose intentions are good
Oh Lord, please don't let me be misunderstood
Yes, I'm just a soul whose intentions are good
Oh Lord, please don't let me be misunderstood
Yes, I'm just a soul whose intentions are good
Oh Lord, please don't let me be misunderstood Greetings and Salutations: POOF SAID:

The boulders in the middle of the fast lane highway is slowly being chipped away; it can't be moved any other way; and the tide of resistance that has held everything in tacit standoff has been referenced so many times. Yet we are all aware that the changes evolving are changes that have been wrought through the tenacity of the troops that have put their shoulders to the cosmic wheel. The gentle forces for good are worn down and their needs are only slightly supplied. You think that the continued requests for funds are a nickel and a dime operation; and they are, but that is because none of these people want to be beholden or at the mercy of the angry folk on the sidelines. It would behoove all of you to let go of anger and do the work that has been asked of you for years now; be in prayer, be in rapport, be in alignment, continue doing what you do and do not stop because this is about to be released. We are seeing the changing times as a positive and again all of this was foretold years ago. So it is a bit of a waste of your time when you ponder and wonder about the things that were told to you for many years about these turbulent times…P…
SUSAN SAYS: The changes are slowly lining up into the domino slots. We are witnessing the slow movement of one after another. I can assure you the Prosperity Programs do occupy one of these slots and movement is beginning to accelerate their activation. I have been assured that as the month of March marches on we should be seeing our much awaited gift…Susan.. ZAP SAYS:

HI ALL FIRST, ALL IS MOVING WELL ON THE PROJECT SIDE FUNDING. THIS COMING WEEK WILL SEE OUR FORMAL START AND THE BEGINNINGS OF PROJECT FUNDINGS. I AM VERY HAPPY AND VERY GRATEFUL TO THE MANY GOOD GUYS AND GALS THAT SHARE THE VISON OF PEACE AND PROSPERITY ON THIS PLANET, AND HAVE SET IN MOTION WHAT IS TO COME. THE MANY MESSAGES WE SEE ON THE INTERNET, THE POSITIVE UPLIFTING ONES, SPEAK TO A GREAT LOVE OF OUR HUMANITY IN THE CONTENT THEY CARRY. I HAVE SEEN A FEW YOUTUBE'S RECENTLY, AND SPECIFICALLY THE MESSAGES FROM THE FEDERATION SIDE AS DELIVERED BY THE GAIA PLANETARY STATION. THE UPLIFTING MESSAGES OF WHAT IS TO COME ARE IMPORTANT TO UNDERSTAND AS THE PARADIGM UNFOLDS ACCORDING TO THE DIVINE PLAN FOR HUMANITY. HERE IS THE ENTRY LINK: https://www.youtube.com/watch?v=azsQjw-AHxg I JUST HAD A COUPLE HOUR CONVERSATION WITH A BROTHER, AND WE WENT OVER SOME BASICS I WOULD LIKE TO SHARE. THE NO-MORE-EATING-HUMANS-ALLOWED RULING HAS SET THE STAGE FOR THE RAISING OF CONSCIOUSNESS ON THIS PLANET, SO THAT THE COLLECTIVE HUMAN AURA EMANATING FROM THIS PLANET IS A BIT BETTER THAN THE DARK YUCK THAT IS CURRENTLY BEING SHOWN. ONCE THIS AURIC FIELD PASSES INTO THE LIGHT AND LOVE PREDOMINATES THE ENERGIES GIVEN OFF, THEN THIS PLANET WILL BE ABLE TO FREELY INTERMINGLE WITH OUR OTHER BROTHERS AND SISTERS. THEY CAN SEE THIS ENERGY OF THE COLLECTIVE HUMAN AURA AND IT AIN'T PRETTY YET. THE FEDERATION, ESTABLISHED SOME FOUR AND A HALF MILLION YEARS AGO TO POLICE AND BE A FOCAL AUTHORITY ACROSS THE DIMENSIONS AND GALACTIC REGIONS, IS AT THE READY FOR THE DISCLOSURE EVENT THAT IS COMING. THIS WILL BE ONE OF THE MILESTONES IN OUR EVOLUTION ALONG WITH THE REVELATIONS OF THE REALITY OUT THERE. YES THE TRUTH IS OUT THERE AND IT WILL BE SHOWN SOON. INTERESTING TIMES AHEAD INDEED. BUT REMEMBER ALWAYS THAT YOUR ROLE AS A LIVING BREATHING PIECE OF DIVINITY IS THAT OF A SEED. AS A SEED, YOU ARE THE TREE ALREADY RIGHT? JUST NEED SOME GROW TIME. AND CONSIDER THIS: DOES A TREE GET UP EVERY MORNING AND SAY…DO I GROW TODAY? NO, IT JUST GROWS WITHOUT THINKING ABOUT IT. YOU AND I HAVE TO LET OURSELVES JUST GROW, AND STOP FIGHTING IT. WE THEN CHANGE THE WAY WE DO THINGS AND GET OUT OF THE LACK OR POVERTY STATE OF MIND. YOUR MINDS AND THOUGHTS ARE POWERFUL – THEY SUPERSEDE ANYTHING PHYSICAL. THE THOUGHT FORM SEEDS YOU PUT FORTH TO THE UNIVERSE BEAR FRUIT. THE FABRIC OF ALL THAT IS RESPONDS AND MOLECULES FORM THEMSELVES TO CARRY OUT THE THOUGHT FORM YOU PUT OUT. MAKE NO MISTAKE ON THIS: THE NATURE OF THE UNIVERSE AND ALL THAT IS, IS TO RESPOND TO YOUR THOUGHTS. THINK OF IT AS MONEY. MONEY IS ENERGY. IT IS NEUTRAL ENERGY. WE PUT THE INTENT FORWARD TO THE ENERGY AND EITHER HAVE EVIL OR GOOD RESULTS, AND ALL SHADES IN BETWEEN. THE MONEY RESPONDS TO YOUR THOUGHT FORM OF WHAT YOU WILL DO WITH IT. YOU ALREADY DID THE DEED IN YOUR MIND, AND THE EXCHANGE OF ENERGY FOR SOMETHING TANGIBLE IS JUST A MECHANICAL PROCESS THAT IS GONE THROUGH TO COMPLETE THE TRANSACTION. SO IT IS WITH YOUR PUTTING OUT TO THE UNIVERSE THE THOUGHT THAT YOU WILL BE RICH (FOR EXAMPLE). SO YOU PUT OUT THE WISH AND AS YOU THINK THAT THOUGHT, THE UNIVERSE STARTS TO REARRANGE STUFF TO CONFORM WITH THAT THOUGHT FORM. THINK RIGHT AND YOU CAN FLY. PERHAPS THIS IS WHAT IS MEANT BY "THE KINGDOM OF GOD IS WITHIN YOU". WHETHER WE GET RESULTS IN A WEEK OR TEN YEARS, IT DOES NOT MATTER BECAUSE IT WILL COME OF ITS OWN. WE DO NOT HAVE TO THINK WHETHER WE ARE GOING TO GROW TODAY JUST LIKE THE TREE. LESSON HERE IS TO PUT IT OUT, AND DO NOT STRESS OVER IT. SOME COME BACK IN A WHILE AND SAY…AH, NUTHIN IS HAPPENIN….DOESN'T WORK. THOSE THAT SAY THIS NULLIFY THE ACTIONS OF THE UNIVERSE TO THE ORIGINAL THOUGHT FORM, AND THE PROCESS STOPS AND BECOMES REAL. NOTHING HAPPENS. BE CAREFUL OF THE THOUGHT SEEDS YOU PLANT IN THE GARDEN OF YOUR MIND. PUT IT OUT, AND HAVE FAITH THE UNIVERSE WILL RESPOND AS IT MUST, AND FORGET ABOUT IT. IT IS IN MOTION ALREADY AND YOU CAN GO ABOUT GROWING AND DOING OTHER STUFF WHILE ALL THAT PERCOLATES IN THE BACKGROUND. THEN WE TALKED ABOUT THE KIND OF CORPORATE CULTURE THAT WILL RESULT FROM THE WAY WE DO THINGS. THE EMPLOYEES OF THE EFFORT WILL NOT BE SUBJECT TO STRICT JOBS WHERE THERE IS NO OVERLAP. EACH EMPLOYEE MUST HAVE THE ABILITY TO RISE TO WHATEVER ABILITY THEY HAVE TO COMPLETE THE TASK OF THE COMPANY BY COOPERATION AND COLLABORATION. ALL OF A SUDDEN YOU HAVE A PARADIGM AS THE PREVIOUS CONCEPT OF LIMITED INTERACTION GOES ACROSS DIVISIONS OF THE COMPANY IN COMPLETE TRANSPARENCY AND DOING THINGS THAT MAKE SENSE AND EVERYBODY HAS CLARITY IN PURPOSE. THIS WILL WORK MUCH BETTER AS A CORPORATE ENTITY DOING THINGS FOR HUMANITY, SO THIS IS WHAT WE WILL DO. THIS IS WHAT WE ARE DOING TO GET THE GLOBAL PROJECTS DONE. YOU KNOW WHERE TO SEND RESUMES BY NOW AS WELL AS PROJECTS. AND I ABSOLUTELY EMBRACE THE IDEA OF GETTING ANYBODY 50 AND UP TO JOIN IN AS THE EXPERIENCE OF YEARS HAS NOTHING TO DO WITH SOME ARBITRARY RETIREMENT CRAP. WORK TILL YOU DON'T WANT TO, AND IN THE MEANTIME, HELP AS MANY AS YOU CAN. THAT ALONE DISTINGUISHES WHO WE ARE AND HOW WE DO THINGS AND WHY WE DO THEM. REALLY JUST BASIC COMMON SENSE AGAIN. THE CONTINUITY WE HAVE TO THE TECH SIDE IS SIMPLY WITHOUT EQUAL. THIS WAY OF DOING THINGS WILL PROVIDE OUR HUMANITY WITH THE VERY BEST OF THE VARIOUS TECHNOLOGIES AVAILABLE TO HELP CLEAN UP OUR HOME, AND GET THE COMMUNITIES REBUILT SO THE KIDS CAN GO PLAY ON THE STREETS AGAIN. LOVE WILL WORK ITS MAGIC. ON THE TECH SIDE, ONE OF THE WATER TECHNOLOGIES WE HAVE THAT WILL BECOME A GLOBAL STANDARD FOR DRINKING WATER AS WELL AS MANY OTHER USES, IS THE SUPEROXYGENTATED WATER. A GLASS OF WATER AT ROOM TEMPERATURE HAS ABOUT 3 TO 4 PARTS PER MILLION (PPM) OF OXYGEN DISSOLVED IN IT. THAT IS WHAT WE DRINK. IF YOU OXYGENATE THE WATER THROUGH VARIOUS MEANS RIGHT NOW, THE MAX YOU CAN PUMP IT UP TO IS AROUND 40 TO 50 PPM. BUT WHEN YOU LEAVE IT OUR AT ROOM TEMPERATURE, THE OXYGEN BLOWS OFF AND THE WATER GOES BACK TO 3 TO 4 PPM WITHIN 5 MINUTES. TRICKY STUFF TO KEEP THE OXYGEN IN THE WATER. THIS PARTICULAR WATER IS STABLE AT ROOM TEMPERATURE AT 120 PPM, AND RELEASES THE OXYGEN ONLY WHEN IT HITS BODY TEMPERATURE (WHEN YOU DRINK IT). THE WATER WAS CREATED DURING THE ATTEMPT TO CREATE AN ARTIFICIAL BLOOD THAT WOULD CARRY OXYGEN JUST LIKE REGULAR BLOOD. THE IDEA CAME FROM THE ABILITY OF THE CELLS TO CARRY AND RELEASE OXYGEN ON DEMAND AND THEIR ABILITY TO EXCHANGE MOLECULES IN THE LUNGS. THE SUPER-OXYGENATED WATER HAS REMARKABLE HEALING ABILITIES. DOCUMENTED TOO. THE WATER WILL GO INTO FULL PRODUCTION VERY SOON, AND WITHIN A YEAR WILL BE GENERALLY AVAILABLE. LOT OF WORK WENT INTO THIS ONE. I RECEIVED AN INTERESTING LINK A DAY AGO TO THE STAGE 3 ALPHA WEBSITE (http://s3alpha.net/Isaac850), WHERE THEY HAVE SHIFTED TO PLAN B AND ARE SELLING WHAT SEEMS TO BE OXYGEN IN WATER WITH TRACE MINERALS. WHAT WAS PLAN A? SELLING DINAR? TEL CONFERENCE TIME? SPACE DOLLS? NO IDEA. I DO NOT KNOW MUCH ABOUT THESE FOLKS, BUT I THINK THEY ARE DINAR GURUS YES? HOW DO YOU MAKE MONEY THROUGH SUCH SITES? INFORMATION? BEAUTY PRODUCTS? OR IS IT JUST A NON-PROFIT INFO SITE? REGARDLESS IT HAS INTERESTING INFORMATION AND IS WELL PRESENTED. SO THEY ARE NOW SELLING PLAN B OXYGEN-IN-A-BOTTLE. WELL…OK. BUT HOW DO YOU KEEP THE OXYGEN IN THE WATER? THERE ARE MULTITUDES OF CLAIMS ON WHAT VARIOUS PRODUCTS DO. THEY EITHER INCREASE THE ABSORPTION RATES WITHIN YOUR BODY TO ACCEPT OXYGEN BETTER DURING THE EXCHANGE PROCESS SO IT FEELS LIKE YOU ARE GETTING GOOD BENEFITS (AND YOU WOULD), OR THEY BROUGHT THE WATER (WITH TRACE MINERALS) TO SOME HIGHER PPM RATING. IF IT IS JUST WATER (WITH TRACE MINERALS) THAT WAS OXYGENATED TO A HIGHER PPM, THEN YOU MIGHT AS WELL HAVE TAP WATER (WHICH HAS TRACE MINERALS). BUT YOU ARE NOW PAYING $45 FOR 2 OUNCES OF THIS WATER (WITH TRACE MINERALS) WITH EXTRA OXYGEN. HMMMM….EXOGEN?. YOU CAN BUY 2 FOR $90 AND GET ONE FREE (BOTH WITH TRACE MINERALS). BUT, WITH ALL THE TESTIMONIALS, I AM SURE THERE ARE GOOD EFFECTS, JUST CURIOUS HOW THE OXYGEN IS LIBERATED. I HAVE HAD A LENGTHY BOARD MEETING WITH MISS PHIPPS, BANKER BOB, AND THE SQUADRON, AND WE WILL BE PUTTING OUT SOME INCREDIBLE PRODUCTS JUST FOR YOU. UNDERSTANDING THAT MANY THINGS CAN BE SOLD IN A BOTTLE OR A CAN, AND THAT IN CHINA THEY ACTUALLY SELL SHIT IN A JAR, YES REAL ELEPHANT DUNG (APPARENTLY A SUPERIOR FERTILIZER THAT DOES NOT HAVE MUCH ODOR TO IT), AND THAT PEOPLE HAVE BOUGHT ROCKS IN THE PAST AS PETS, WE WILL OFFER THE FOLLOWING MUST-HAVE PRODUCTS. $9.95
REAL TAP WATER IN A CAN (WITH TRACE MINERALS)
REAL DIET TAP WATER IN A CAN (WITH TRACE MINERALS)
(THESE TWO ARE IN ADDITION TO THE PIG BRAND WATER AND DIET WATER) $14.95
WINTER AIR IN A CAN
(US, CANADA, CHINA, RUSSIA AND LOWER SLOBOVIA) SUMMER AIR IN A CAN
(US, CANADA, CHINA, RUSSIA AND UPPER SLOBOVIA) $19.95
SMELLS IN A CAN
(OCEAN, SEA, LAKE, RIVER, DEW, RAIN, THE SAHARA, AND A LOCAL SEWER) $69.95
PURE ATLANTIC RADIATION BACTERICIDE DROPS IN A BOTTLE
(WITH TRACE MINERALS AND SALT) $99.95
FIREFLY LIGHT IN A CAN
(ONE LIGHT TO A CAN – ONE USE ONLY AND LIGHT GOES OUT WHEN YOU OPEN THE CAN SO YOU HAVE TO BE QUICK) $199.95
STARDUST IN A CAN
(TWO PIECES OF DUST IN A CAN) EACH CAN OR BOTTLE WILL COME WITH A 30 DAY MONEY BACK GUARANTEE UNLESS THE CAN OR BOTTLE IS OPENED. SEND IN YOUR CREDIT CARD NUMBER AND CCV CODE, SAMPLE OF YOUR SIGNATURE ON A BLANK PIECE OF PAPER, AND BANKING DETAILS TO BANKER BOB AND GET YOUR UNBELIEVABLE SOMETHING IN A CAN TODAY! WE WILL ALSO COME OUT WITH A LINE OF VERY HIGH END CLOTHING FOR SPECIAL GROUPS WITH LOTS OF MONEY. OUR FIRST PRODUCTS WILL BE: $249,000.95
TANK TOP BURKA (IN BLUE, YELLOW, GREEN, AND RIDICULOUS RED) $499,000.95 TO $5,000,000.95
STYLISH EVENING BURKA WITH A SLIT ON THE SIDE – THE LONGER THE SLIT THE HIGHER THE PRICE WE ARE ALSO THINKING OF GETTING INTO POLITICAL ACTION DOLL FIGURES. THIS WAS PROMPTED BY THE LATEST LITTLE (NO PUN) THING WHEN DURING A REPUBLICAN DEBATE, THIS FELLOW RUBIO(?) MADE A REFERENCE TO DONALD TRUMP'S HANDS. THAT REFERENCE IN A LATINO SETTING MEANS SMALL EQUIPMENT. TRUMP AMPLY RESPONDED THAT HIS EQUIPMENT WORKS WELL. VERY WELL. POLITICS HAS BECOME THE FORUM FOR THE SIZE OF MANLY BODY PARTS RIGHT IN THE OPEN. SO….IMAGINE PLAYING POLITICS WITH YOUR OWN DONALD TRUMP ACTION DOLL. IT YELLS, IT SMILES, IT TWERKS, IT COMES WITH ITS OWN MONKEY-DOO™ WIPE CLOTH FOR THOSE TIMES YOU GET INTO A MONKEY SHIT FIGHT WITH YOUR FRIENDS PLAYING WITH OTHER AMAZING POLITICAL ACTION FIGURES! FUN FOR ALL AGES! ALL BODY PARTS ARE POLITICALLY CORRECT. BIG BODY PARTS SOLD SEPARATELY. BATTERIES NOT INCLUDED. THIS WORLD OF OURS IS ABOUT TO UNDERGO A MAJOR TRANSFORMATION. SO MANY THINGS WE TAKE FOR GRANTED IN OUR SYSTEM WILL DISAPPEAR AS THEY MUST GO TO MAKE WAY FOR THE ELEMENTS OF THE PARADIGM THAT WILL REPLACE THEM. OUR DIPSTICK RIGHT NOW IS BASED ON STUFF LIKE "WHO HAS HOW MUCH" AND SIMILAR FAIT ACCOMPLI THINGS THAT ARE PART AND PARCEL OF OUR BASIC BELIEF SYSTEM OF OPERATIONS. IMAGINE A WORLD WHERE NONE OF SUCH IDIOCIES EXIST, AND THE WHOLE OF HUMANITY SURGES FORWARD TO THE STARS AND LIVES IN COOPERATION AND COLLABORATION. PRETTY COOL THOUGHT RIGHT? SHELDON HAS SOME COOL THOUGHT FORMS SPELLED OUT AT http://newdimension2012.blogspot.com/2016/03/beyond-abundance-notes-from-sheldan.html THIS IS ABOUT TO BECOME MUCH FUN, AND WE WILL SEE SOME MAJOR STEPS, ANNOUNCEMENTS, AND EVENTS BEGIN STARTING TOMORROW. NOT BAD CONSIDERING WE HAVE WAITED SO LONG FOR THIS TO COME, AND NOW IT IS HERE. REMEMBER NO PITCHFORKS ALLOWED. EVERYBODY WILL GET A FAIR AND JUST TRIAL. Dearest ZAP, Susan, et al.... What a trip! There is sooo much info in the latest newsletter (had to go to the NESARA site to be able to even see/read it: didn't get the one usually sent to me) it is truly difficult to disseminate. BUT, after reading it twice, I have a grasp on most, if not all of it, and boyoboy, does it all resonate with me at my very core. Please understand that I am not what most would call "normal" in my thinking, nor have I ever been. Surprise, surprise!!! Guess you already know that?? Anyway, just wanted to THANK YOU ALL for the enormous amount of work that you obviously have accomplished....and express my distaste for any and all "Anonymous" bull sh!t remarks. Anyone that has dis info issues and refuses to sign their comments shows cowardice, ignorance and illusions of grandeur...their own! To be as close-minded as these ignoramuses apparently are simply must be horrific. Thank God, there are those of us who have known, in our heart of hearts, that TRUTH IS GOD, GOD IS LOVE, He IS the Source, Architect, Core, Light and Way......and governs His Universes for eternity. To even imply that His plan must be flawed in any way insults my very soul. I cannot imagine anyone taking THAT kind of non-thinking seriously, nor can I understand why a living being, allegedly with a brain, would question the obvious coming-together we are about to be blessed with. WE ARE SURROUNDED BY VEGETABLES AT TIMES… My individual thought process has always supported a "String Theory" and one that is not limited to only earthly dimensions/vibrations...even as a very little kid...and much before I knew that such a theory existed. Is it weird that my precognition (or whatever) seems to have existed for eons? Is it weird that the "new" reality seems to me to be very comfortable and correct? Is it weird that this entire lifetime seems to be a continuance of an earlier one? WHY WOULD IT? WE ARE ALL MULTI DIMENSIONAL CREATURES WHEN YOU REALLY THINK ABOUT IT…SO THE RESONANCE WITH THAT IS ALWAYS THERE. I dunno........But I do know that I will forever and a day love each and every one of you and have enormous respect for all you do, have done, think about doing and will do. You all and Poof before you are shining stars on this ferris wheel of life. NEVER let 'em get you down.......the right stuff comes from Our Father and we know you pass it along as you are able. In Unwavering Gratitude,
CH. PS: PLEASE LET ME KNOW if there is ever anything this old lady can do for YOU?!? Only EVER need to ask.
Xxoo,
Me MUCH THANKS CH. YOUR RESPONSE IS LIKE SO MANY THAT HAVE EXPRESSED THEIR OPINION ON WHAT WAS SAID. I WAS ALLOWED TO SAY THAT NOW AT THIS TIME AS THE GLOVES ARE OFF, AND TRANSPARENCY AND TRUTH ARE SHINING THROUGH AS THEY SHOULD. Dear Susan and ZAP, I trust I have used the correct email for this letter.
Life is amazing and my heart is overflowing this morning for the amazing people around me including both of you. Thank you for remaining true in these challenging, transformational times. ZAP and Susan, I will want to connect more directly with you both in the near future as the Divine Plan continues to unfold on Mother Earth. Our vision and devotion to serve the planet are in complete harmony so far as I can perceive. I wrote to you once before (twice really), (one time) signing myself as the "Happy Shilpi". I have had deep ties for many years with one of the very ancient lineages on earth in South India. My spiritual father/teacher/friend who treated me as an equal traced his lineage directly to Lemuria/Atlantis times. Specifically Lemurian times called in their own ancient texts as "Kumeria". My teacher told me that he was the first person in his lineage in the last 10,000 years to open the veil of secrecy and begin to make the very ancient and universal spiritual science of Creation available for the world. I spent much time with him and experienced amazing spontaneous recall which he fully recognized and acknowledged. He shared with me that America would become a new world leader in bringing this great Science of One Source and the Physics of Creation to all people. GOOD THAT THIS IS THE LEMURIAN SIDE AND ELOHIM. THE OTHER ONE IN THE ATLANTIS SIDE AND ANNUNAKI IS A BIT AGAINST THIS WHOLE THING. ALWAYS WAS. This was the single greatest landmark in my life since I already had one purpose in this life and that was to complete my direct connection with Source, beginning consciously at 7 years of age and leading me over many years into very deep reprogramming and release from the subtle and deceptive brain washing which so called "free will" drew to itself here over a number of millennia. I am writing specifically to share with you that there is a major challenge on Earth which has been little recognized and perhaps this lack of recognition is just as well until a sufficient number of persons are given the tools to positively change this picture. This major problem energetically concerns the layout and design of most of the buildings, cities, roads and other human 3-D "mis"creations around the planet. The correct physics of architecture and all of its components is the detailed and highly accurate and universal science carried by my teacher's lineage and especially at this timing in a remarkably clear, deep and universal understanding by himself which he passed on to me. NICE. THE INCORPORATION OF THE HARMONIOUS WAYS OF CONSTRUCTION IS VERY IMPORTANT TO US. In today's world, global architecture, road and city layouts have not been aligned with the principles of universal physics, musical harmony and Divine Love/Bhakti or Dharma (the optimal potential of human beings). Our building and road layouts have greatly impinged upon the Life Lines of the Earth's own body, upon her resonance, vitality, health and balance. This kind of disruptive construction is still going on today in a huge way. My work and purpose is to educate, inspire and demonstrate through our hands on work for people to experience the vitality, inspiration and 'inner beauty' as well as outward beauty of divinely inspired construction. The 'Inner Beauty" is the first and most important aspect of spiritually focused architecture. This 'Inner Beauty' concerns the universal harmonics which spring from the true and clear comprehension of the subtle atom of Light and Music/Sound in its manifestation into the physical world. This is the True Atom and beyond today's understanding of the so-called "god particle". An excellent term for it but still lacking much understanding of this phenomena. This Atom holds the secrets of One Source, itself in its Physics of Manifestation of Itself into all Experience. The full understanding of this principle begins within the human consciousness through its reconnection through the heart with its own Soul and eternal Spiritual Being. This inner "becoming" of this principle and its enactment into our physical world result in "heaven on earth". Earth and heaven are, after all, in the reality of their divine essence, one and the same thing. AGREE. WELL SAID. In ancient Kumeria, it was well recognized and understood that architecture is capable of mild to drastic disruptive effects upon human consciousness and biology and directly upon our Mother Earth as well. My teacher passed his vision on to me to continue the construction of multidimensionally musical structures as peoples' homes as well as more dynamic structures which are capable of magnifying these positive effects. "There will come a point" said he, "when a certain number of these divinely harmonic structures around the world will shift the dynamic balance of the Earth's Energy Grid and at that time all those who continue to attempt violence and war on the planet will be unable to do so for the simple reason that there is no longer any energetic support". By the way, Divine Architecture is capable of neutralizing poisons, toxins, mental and emotional imbalances, imbalanced radiations, etc. We have already begun to see these effects in our creations. We have seen a few remarkable experiences. We have seen these principles when correctly utilized almost instantly dissolve all local chem trails in the sky among many other phenomena, for instance. The ancient texts from Kumeria concerning the Creation Sciences are now recently in the beginning process of their translations. These were studied and deeply understood by my teacher and imparted to me, as previously stated through direct transmission and spontaneous recall. These texts, in part, tell us that tri-dimensional architecture is capable of becoming the most potent and powerful external creation of all human creations in influencing human consciousness and the well being of physical life and the environment. This is from the same texts which describe advanced technologies for free energy, design and operation of space ships, etc. RIGHT. WE WILL INCORPORATE ALL THAT IN WHAT WE DO AND HOW WE DO IT. MUCH THANKS. HUMANITY WILL SMILE MORE FASTER. A part of the reason for this potency of architecture is that Divinely planned, consciously creative architecture connects directly with the earth as well as directly with the heavens and vibrationally with both Soul and Spirit. It is inter-dimensional as well as multidimensional due to its multiple vibrational alignments and aspects. It is based upon very simple physics and is capable of creatively becoming very complex as well. It is designed with specific frequencies which include exacting measures and various alignments with both terrestrial and celestial principles and direct connection with the subtle or Spirit dynamics which allow each structure to frequentially vibrate with specific purpose and effect. It is designed to connect vibrationally directly with the center core of the Earth as well as universally with the heavens. I am sharing this with you because of the tremendous importance and influence of this ancient, future and timeless creative science upon planetary life and beyond and because of the potentially tremendously influential position that you have obviously volunteered for. A truly Divinely designed building structure becomes a receiving and sending broadcasting station of potentially dynamic subtle frequencies around the world and far beyond. And because of the tremendously devastating amount of disharmonious structures now existing around the world, a shift in our human creativity is of utmost importance. The dramatic increase of distortions through architecture and city layouts is especially visible since the last two world wars. YEP. AGREE. AND WITH THE NEW CONSTRUCTION MATERIALS WE HAVE, THIS BUILD OUT WILL BE TRULY MAGNIFICENT, LESS COSTLY, AND SUPERIOR TO ANYTHING BEFORE IT. WHAT A WAY TO BUILD… I will connect directly with you soon. I believe it is very important that I work with you although financially, I also have a patron emerging from this new economy with funds already dedicated for this work as well. The more of us who bring our own purpose and Soul's service to work together with each other of like vision, each with our own invaluable part of the picture, the more potent and effective our work in the beauty of our eternal Oneness will become. G'DEAL. I was just thinking that it would have been interesting if my Teacher and Grandfather would have met before my teacher passed into the next world in 2011. Their interests and motivations were so much alike concerning a deep love and devotion for Truth and well being for all humanity. At one point, my teacher shared with me, personally, "My dear student and friend, you and I cannot keep truth which will benefit humanity to ourselves without damaging our own soul". So right! YES BIG TIME. He also shared with me, "You and I are small and humble men, but we serve a very great cause!" How much I loved him! I just brought tears of joy to my eyes by sharing this with you. I TOO FEEL THIS RIGHT NOW. WHAT IS MEANT TO BE WILL BE. Spirit has absolutely inhibited (when I have tried) and consciously prohibited me from placing myself and work in the lime light until now. (Actually, my favorite place is behind the scenes unless Spirit has a good reason and purpose otherwise!) Now Spirit is clearly beginning to open up all channels in the first stages and this is the most certain sign to me that everything is changing indeed. In 2009, I was shown directly from Upstairs that 2016 would be a year that everything on Earth would change to such an extent that not a single soul on Earth would fail to know at some level by the end of the year that irrevocable Change has taken place for our beloved planet and all life upon, around and within it.
Like many others, I have known about this planetary shift and monetary shift for many, many years. I knew that the Divine Plan would and cannot fail. Trying times, but with much deep peace, certainty, trust and joy gaining great strength along the way. I have been successful in past years in business and due to my whole hearted devotion to my purpose have also been virtually homeless for several years until recently. My wife and I would have been on the street except for precious friends who absolutely would not allow this (we never asked for help). These same (several) friends have also dedicated their lives to assisting me in this cause. They have become my students and co-workers. And my precious wife who has stayed with me and supported this work through thick and thin for nearly 40 years with never a single word of complaint: how I bless her! SOUNDS AWFULLY FAMILIAR TO ME… I SORTA LOST MINE UNFORTUNATELY. MAYBE WE WILL BE BACK. I HOPE SO. Excerpt from ZAP
"ALSO LAND MASS IS TO BE RESET OR REMAPPED, SUCH AS ANCIENT BABYLON, PLUS THE OLD OTTOMAN AND KHAZARIAN EMPIRES. BOTH BOUNDARIES AND GOVERNMENTS WILL BE RETURNED TO A HARMONIOUS FREQUENCY," Note: this is an important part of what we do. When boundaries enclosing and placed between cultures, tribes and nations are aligned with planetary and celestial harmonics, then harmony between the inhabitants becomes natural and spontaneous. "EACH OF YOU HAVE BEEN PROVEN IN THE REFINER'S FIRE AND ARE A POLISHED GEM THAT WILL LEAD THIS WORLD TO A BETTER PLACE. I STAND AMAZED AT THE PEOPLE AROUND ME IN THIS COMPANY. I WOULD PUT YOU UP AGAINST ANY THIS WORLD HAS TO OFFER. YOU ARE THE BEST OF THE BEST. YOU'VE HEEDED THE CALL. YOU'VE SHOWN UP FOR YOURSELF AND OTHERS. I TOAST YOU MY FRIENDS OF NOBLE CHARACTER. YOU ARE THE BEAUTIFUL ONES WITH HEARTS TO LEAD THE WORLD. TAKE CARE, WE ARE ALMOST THERE, AND WE WILL CELEBRATE TOGETHER!" My dear fellow light worker: you speak of yourself here as well as of others. Thank you for all you have moved through and have continued to keep the faith. You, Susan, my wife and I and many others are of a generation which has experienced all of the challenges which are inherent in this amazing rocket fueled transition. I have no regrets. We are about to celebrate beyond anything this world has seen before! The Happy Shilpi
P.S. Please write directly to me if you feel motivated and have the time to spare! I WILL HAPPY. MUCH THANKS. AND THIS MESSAGE IS MOST APPROPRIATE TO SHARE WITH EVERYBODY AS IT EPITOMIZES THE STRENGTH OF COOPERATION AND COLLABORATION ALL IN LOVE. THE STUFF WE WILL BE ABLE TO DO….WOW. SHIVERS. AGAIN THANKS TO ALL FOR YOUR UNRELENTING SUPPORT, AND AS THEY KEEP SAYING OUT THERE, HANG ON TO YOUR HATS. GOD BLESS AND BIG HUGS. IN BASIC GRATITUDE. LOVE AND LIGHT
IN OUR SERVICE
ZAP
"GOD IS; I AM; WE ARE"
"BE GOOD, BE LEGAL, TELL TRUTH"
MARCH 6, 2016
COPYRIGHT ZAP 2013-2016
Your contributions to support our work is greatly appreciated and needed. Please go to: www.paypal.com and send to goneforthfornow@gmail.com via "friend or family. We send thanks and much gratitude to those who have generously supported us. We could not continue without your help. If you have a problem, please contact 2goforth@safe-mail.net Consultations, continue... Love and Kisses, 'The Office of Poofness" Susan, ZAP and Staff


===== --hobie
Thanks to: http://www.rumormillnews.com
ZAP 3/8/2015
ZAP SAYS;


HI ALL

IN THE NEXT DAYS, WE SHALL SEE A CONSIDERABLE CHANGE AROUND THE WORLD AS THE RELEASES GO OUT AND MARK THE BEGINNING OF THE NEW PERIOD OF RECONSTRUCTION.

THE MARKERS WE WILL SEE ARE THE USUAL INCREASED RUMOR SETS, GREAT EXCITEMENT ALL AROUND, AND REPORTS OF FUNDS GOING OUT AND BEING RECEIVED.

THERE REALLY IS NOT MUCH MORE THAN THAT TO EXPECT OTHER THAN THE BLOG CAPTAINS FIGURING OUT WHAT TO SAY TO GET THE LARGEST PAYING AUDIENCE. IF I HAD A NICKEL….

SO MY TIME IS ALMOST AT HAND. I HONESTLY THOUGHT I WOULD BE LEAVING MUCH SOONER, BUT THE DELAYS PRECLUDED THAT. NOW THAT FUNDS ARE COMING IN, PERHAPS 2 WEEKS? I WILL MAKE SURE ALL IS IN PLACE FOR CONTINUATION AND PROJECT INTAKE BEFORE I LEAVE TO GET TO THE REAL WORK.

GOODBYE PRESENTS ACCEPTED. PICTURES OF PIGS….

LAST REPORT, I PUT IN ONE REALLY PUT OUT VEGETABLE AND ANSWERED HIM. PERHAPS THAT WAS NOT IN THE BEST OF TASTE (ACCORDING TO SOME) BUT I COULD NOT HELP IT. HE WAS WAY TOO MUCH FUN. SOMEBODY DID NOT APPRECIATE IT THOUGH.

Ok ... That is enough.

I do not need emails sent to me with that lo rent kind of talk. If you are lacking in material so badly that you have to use language like that or repeat language like that from an obvious fool, then DO NOT send me any more of your emails.

I APOLOGIZE AND ABASE MYSELF. I AM NOT WORTHY. PLEASE FORGIVE ME.

What on earth makes you think people want to read that swill?

BECAUSE IT IS FUNNY?

Information is good, but you have move way down on the class scale for the diatribe you have presented lately.

IT'S THE MEDICATION. I COULD NOT DISCERN BETWEEN AN IDIOT AND THE FIRE HYDRANT.

This last email you sent out belongs in the trash, not on the computers of people that listen to you and believe in what you say.

SEND ALL COMPUTER TO ME AND I WILL CLEAN THEM UP. I BOUGHT A CASE OF WINDEX.

I am appalled and saddened in your choice of material. It's dissemination was a poor choice on your part.

PROBABLY…BUT I COULD NOT HELP IT. THIS GUY WAS SENDING A BUNCH OF THESE TO SUSAN, AND SHE ASKED IF I COULD KINDA SORTA REPLY TO HIM. I DID. NICELY. ONLY REASON WHY I PUT IT THERE.

Clean it up people ... you are better than that ................ right?
B

WHAT IF WE REALLY ARE ALIENS INTENT ON DEMORALIZING BY WRITTEN WORD? BUT JOKING ASIDE, YES YOU'RE RIGHT IN MANY WAYS. BUT I COULD NOT SAY NO TO SUSAN. SHE WAS DISSED AT THIS GUY HARANGUING HER ALL THE TIME.

YOU all keep that FFFFFFFFFFFF word off our updates. You should be
ashamed.

THE FFFFFFFFFF WORD? IT IS NOT A WORD…IT APPEARS TO BE A SOUND OF CONSTIPATION. FU_K (MISSING A LETTER) IS A WORD, AND GOOD OR BAD, IT IS PART OF THE ENGLISH VOCABULARY.

IT IS SO VERSATILE. I BET YOU WILL NOT SEE A MORE VERSATILE WORD ANYWHERE. IT CAN BE USED AS A VERB, AN ADJECTIVE, A TRANSITIVE VERB, AN INTRANSITIVE VERB, PART OF AN ADVERB, AN ADVERB ENHANCING AN ADJECTIVE, AND REALLY THE ONLY WORD THAT CAN DESCRIBE PAIN, PLEASURE, HATE AND LOVE DEPENDING HOW IT IS USED (EXAMPLES LEFT OUT). SO BEING ASHAMED OF IT DOES NOT MAKE MUCH SENSE, BUT I WILL KEEP THE FU_KING WORD DOWN TO A DULL ROAR. OK?
http://www.oom2.com/t26513-poofness-for-mar-8-gonna-fly-now


ZAP 3/6/2016
FIRST, ALL IS MOVING WELL ON THE PROJECT SIDE FUNDING. THIS COMING WEEK WILL SEE OUR FORMAL START AND THE BEGINNINGS OF PROJECT FUNDINGS. I AM VERY HAPPY AND VERY GRATEFUL TO THE MANY GOOD GUYS AND GALS THAT SHARE THE VISON OF PEACE AND PROSPERITY ON THIS PLANET, AND HAVE SET IN MOTION WHAT IS TO COME.

ZAP 3/8/2015
IN THE NEXT DAYS, WE SHALL SEE A CONSIDERABLE CHANGE AROUND THE WORLD AS THE RELEASES GO OUT AND MARK THE BEGINNING OF THE NEW PERIOD OF RECONSTRUCTION.

http://www.oom2.com/t36571-poofness-for-mar-6-intentions-are-good
*****************
Out Of Mind
www.oom2.com

Admin





Posts

: 5586

---

Join date

: 2011-08-16


Location

: Woodstock Nation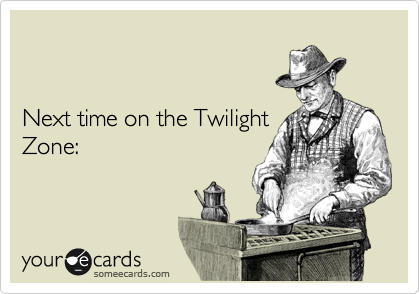 *****************
Trust but Verify --- R Reagan
"Rejoice always, pray without ceasing, in everything give thanks; for this is the will of God in Christ Jesus for you."1 Thessalonians 5:14–18 
Super Moderator





Posts

: 27225

---

Join date

: 2011-08-09


Age

: 21


Location

: Umm right here!



---
Permissions in this forum:
You
cannot
reply to topics in this forum