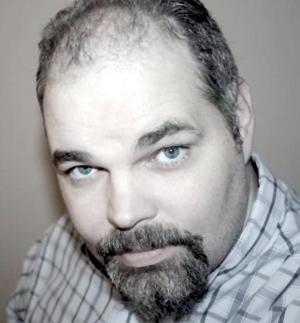 Have you ever wondered why we do some of the curious things we do?
The holiday season brings out a crop of these traditions that if you stood back and thought about them, you could easily conclude that they were the actions of an insane person, or at least those of an extremely intoxicated individual.
If an alien from some far away galaxy were to observe us this time of year, he would surely report back to a foreign version of NASA that there is no intelligent life on our small blue sphere. After all, he would see us cut down perfectly good trees and bring them into our dwellings, only to toss them out after a few weeks in celebration of the birth of our Savior. He would also have to report about our compulsion to run extension cords from our houses and put lights on each and every tree in our yards. Surely, we would be preserved as part of some strange tree-loving herd that was a splinter group of the ancient Druids.
Those things are just the tip of the silly and twisted iceberg we call tradition. We hang bright red exaggerated versions of our socks beside our fireplaces in hopes that a man will come down our chimney and fill them with goodies and presents. Oftentimes, we decorate with and give our children red and white striped candy, twisted into the shape of a shepherd's crook in remembrance of the shepherds who visited the infant baby Jesus.
We hang parts of a plant in our homes that the early Christians in Western Europe attempted to ban. We hang it in doorways and unsuspecting places in hopes to catching a quick and guilt-free kiss from that special someone. The word mistletoe descends from two Anglo Saxon words "mistel" and "tan." "Mistel" translates to mean dung and "tan" means twig or stick. You could roughly translate Mistletoe as "poo on a stick." Not exactly the romantic gesture it appears to be.
As you can see, some of our traditions are whacky, contrived, and downright weird. I didn't even mention how, on Thanksgiving, we stuff food into other food and how someone invented a cake stuffed with less-than-desirable fruit. But perhaps the most baffling is the Christmas pickle. What has been passed off as a German tradition appears to be most likely nothing more than a clever sales pitch by an ornament salesmen with a lot of spare ornaments to sell.
The invention of the legendary Christmas Pickle was the handywork of Woolworth stores. In the 1880s, Woolworth's was selling glass ornaments "imported" from Germany, some of which were in the shape of fruits and vegetables. According to this tradition, the pickle is the last ornament to be hung on the Christmas tree and the first child to find the pickle gets another present. However, not many people in Germany have even heard of the Christmas Pickle!
We are a strange and interesting people. If some fellow life forms were, in fact, gazing down at us from the heavens, we would seem like the most bizarre of creatures. These traditions make us happy and make our lives more fulfilling.
But remember, the next time you see a Presidential Turkey Pardon, partake in Black Friday madness, or rely on a groundhog to forecast the weather, that we may be being laughed at from the heavens.
http://www.ncnewsonline.com/opinion/columns/josh-drespling-how-would-our-holiday-traditions-appear-from-afar/article_352e2b4e-0525-50d5-aa1e-424aa7998e95.html

Ponee

Admin





Posts

: 38262

---

Join date

: 2011-08-09



---
Permissions in this forum:
You
cannot
reply to topics in this forum