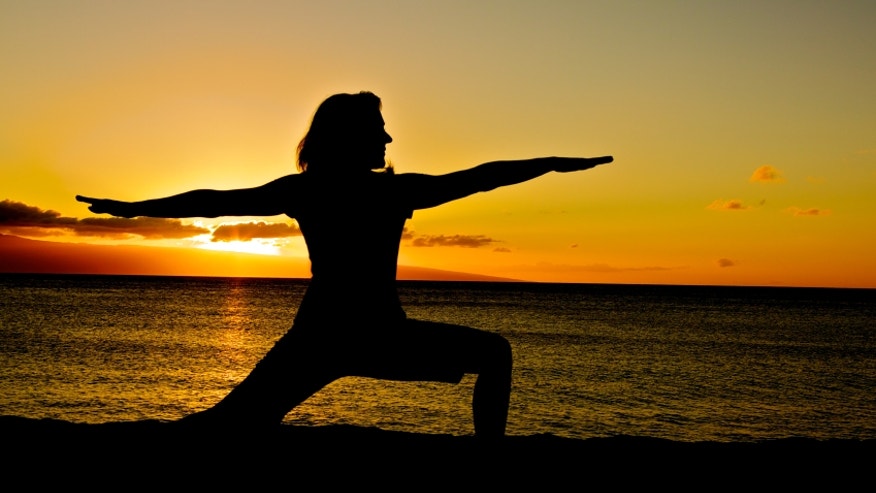 Training patients to practice deep relaxation techniques like yoga and meditation - long touted to ease stress and anxiety - may also lead them to make fewer doctor visits, a U.S. study suggests.
Researchers analyzed data on more than 4,400 patients who were referred by their health care providers to the Benson-Henry Institute for Mind Body Medicine at Massachusetts General Hospital in Boston, where they received what's known as relaxation response training.
Compared to the year before the training, in the year afterward, these people had an average 43 percent reduction in their use of health services. Over the same period, health services use was little changed for another group of 13,000 similar patients who didn't receive relaxation response training.
Plenty of evidence over the last few decades has linked practices like meditation and yoga to beneficial physiological changes in the body ranging from better cardiac function to reduced inflammation, noted lead study author Dr. James Stahl, director of the Institute for Technology Assessment at Massachusetts General.
What the current study offers is a link between these forms of stress reduction and fewer visits to the doctor, Stahl added by email.
"Meditation and yoga reduce stress, which in turn promotes wellness, which in turn reduces seeking and using healthcare resources," said Stahl, who practices at Dartmouth-Hitchcock Medical Center in Lebanon, New Hampshire.
The relaxation response elicited by practices such as meditation, prayer and yoga is meant to help people counteract the toxic impact of chronic stress by slowing down their breathing and relaxing their muscles.
In yoga, for example, a sun salutation is a series of poses done in a fluid sequence and designed to focus on breathing and improving muscle strength and flexibility.
Such relaxation techniques can be an antidote to the fight-or-flight response, a survival mechanism that kicks in when people feel threatened and experience a surge in stress hormones that cause muscles to tense and the heart to race, Stahl and his colleagues write in PLOS ONE.
For the current study, the researchers reviewed medical billing records for patients treated throughout Partners HealthCare, a system that includes Massachusetts General and several other Boston-area healthcare facilities.
All the patients in the treatment group had gone through a Relaxation Response Resiliency Program (3RP) at Mass General's Benson-Henry Institute. One year after their training, these patients' clinical visits had decreased by 42 percent, lab use declined by 44 percent and procedures dropped by 21 percent, compared to the year before training.
Emergency department visits dropped to about 1.7 a year from 3.7 in the year before the intervention.
One limitation of the study is that it focused only on utilization, not on the cost of care or outcomes of the relaxation response training such as the potential to reduce mortality, the authors acknowledge. This makes it impossible to assess whether the intervention is cost-effective.
Also, because the mind-body training provided in the study integrated numerous techniques, it's not possible to tease out the impact individual activities such as meditation or cognitive skills training might have in isolation, said Bei-Hung Chang, a researcher at the University of Massachusetts Medical School in Worcester who wasn't involved in the study.
Even so, the findings add to a growing body of evidence suggesting that these practices can reduce health costs, Chang said by email.
"One of the obstacles in integrating mind and body techniques into the health care system is the lack of empirical evidence from rigorous studies," Chang said. "The findings from this study . . . could serve to overcome this obstacle and hopefully convince those patients and clinicians who are looking for empirical evidence to endorse these techniques."
http://www.foxnews.com/health/2015/10/14/sun-salutation-day-may-keep-doctor-away/

Ponee

Admin





Posts

: 38256

---

Join date

: 2011-08-09



---
Permissions in this forum:
You
can
reply to topics in this forum