JerseyBoysFaninMN wrote
4m ago
Insight from The Big Call.... Iraqi bonds became available to purchase here in the US tiday. A reality rate occurrred. Certain people have exchanged already. We are sort of on an any day basis.... not likely to go tomorrow.


Are hopeful for early to mid next week. Meetings next week.
UN opeartional rates should be available of the 15th.

Rosh Hashanah, end of the 7 year cycle...

The 7th year is a year of rest....
7 years of 7-year cycle and the the 50th year is the year of Jubilee.
Things are looking very very good. Attempts are said toh ave been made as recent as this morning.... rates are good everythign si solid. things may actually turn out better than we thought they would. Is feeling very confident right now.
YOu were chosen for such a time as this.
850 ... if things don't go this month, will they extend the zim? Have been told to expect the zim to be exchangeable untiil 3 -5 weeks after the RV.
Rates on the dong and the rupiah are still very strong. Dong over $2, Zim is still $.22

Ssmith

GURU HUNTER





Posts

: 20488

---

Join date

: 2012-04-10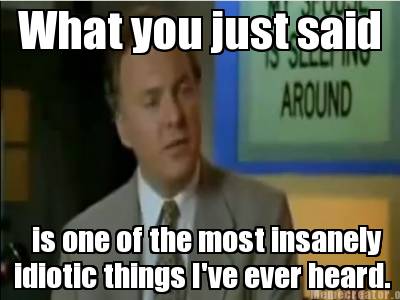 *****************
Trust but Verify --- R Reagan
"Rejoice always, pray without ceasing, in everything give thanks; for this is the will of God in Christ Jesus for you."1 Thessalonians 5:14–18 

Kevind53

Super Moderator





Posts

: 27251

---

Join date

: 2011-08-09


Age

: 23


Location

: Umm right here!





Bruce's Thursday Call Thu Aug 27, 2015
"Bruce on The Big Call: in really good shape; certain things accomplished today; stock market adjustments good; significant ending today in the markets; go any time since markets stabilized;
con't: strengthening of the dollar; national meetings significant; accounts have been funded; everything appears to be in place; timing excellent from now til the 1st; things are coming to a close; timing issue; rates very very good; don't know the notification process; thought this would have been a celebration call tonight but maybe next call on Tuesday."
https://www.dinardaily.net/t46642-bruce-s-thursday-call
*****************

RamblerNash

GURU HUNTER





Posts

: 24230

---

Join date

: 2015-02-19



I can't believe they are still pumping ZWD .... BTW that is the correct designation, ZIM has never been used. I did come across this rather decent article a while back.
This Isn't The Death Of The Zimbabwe Dollar, This Is The Long Overdue Burial Of It
Tim Worstall,
Jun 13, 2015 @ 11:32 AM
Opinions expressed by Forbes Contributors are their own.
We've a number of reports today that Zimbabwe is finally getting rid of its old currency, the Zimbabwe Dollar ($Z) and adopting the US dollar ($US) as its official currency. There's a number of problems possible in a country doing this, including the entire loss of any ability to influence monetary policy, but in Zimbabwe's case that's probably a good thing. But the real point to note about this is that this isn't the death of the currency, that happened a good few years ago. This is the burial of it, the funeral, a safe and respectful amount of time after that death. This is always how hyperinflations end: and the causes of hyperinflations are always the same as well. This sort of thing is, as Milton Friedman said about inflation in general, always a monetary phenomenon.
One version of the story is here:
The exchange rate is $1 to S35,000,000,000,000,000.
So it comes as no surprise that Zimbabwe is scrapping its local currency in favor of the U.S. dollar, reports the Telegraph.
Zimbabweans will be able to exchange their almost worthless local currency for the American dollar from Monday until the end of September.
Another here:
Zimbabwe's central bank is allowing citizens to exchange bank notes from its old currency, which collapsed and was discarded years ago, for American dollars.
However, 1000 trillion Zimbabwean dollars will only fetch 40 U.S. cents. That is a fraction of what collectors have been paying for the notes with numerous zeroes for years.
And a third here:
After six years of hundred-trillion-dollar bills, Zimbabwe is finally saying goodbye to its national currency
The national Reserve Bank announced Friday it would be phasing out the Zimbabwean dollar in favor of formalizing the multicurrency system it's had to rely on since 2009, according to BBC.
Just to tell the story properly. I know of three such hyperinflations (even Venezuela's not this bad as yet, although who knows how far Maduro will go), in Germany in the 1920s, Hungary post WWII and this one in Zimbabwe. The other two at least had excuses, the Germans were suffering under the crushing burden of WWI reparations which the allies had very stupidly denominated in marks. So, the easy way out of that is to inflate away the value of the mark. Hungary was in post WWII destitution and also being set up to become a Stalinist satellite of the Soviet Union. Mugabe's Zimbabwe managed this all on their own. There was no need for it, no external factor, they managed this purely on their own reserves of stupidity.
Quite simply they noted that people would accept money for things. So, if the government wanted to have more things the easy way for said government (or, for the more cynical among us, members of the government) to get more things was to print more money and to swap that for things. Such printing of base money is extremely profitable of course. It contains "seigniorage", the profit by which the banknote is worth more than the paper and the ink. So, if you can get away with it great!
Except you can only get away with it in certain quantities and for a certain period of time. And in Zimbabwe they didn't know the meaning of restraint. They simply kept printing and printing until the largest note was a $100 trillion dollar one. And that wouldn't actually buy a week's bus fares across town when issued. And such fiat currency is really only a token: people accept it because they think they can exchange it for other things they value. But a hyperinflation crushes that belief and eventually what happens is that people simply will not accept that currency.
http://www.forbes.com/sites/timworstall/2015/06/13/this-isnt-the-death-of-the-zimbabwe-dollar-this-is-the-long-overdue-burial-of-it/
*****************
Trust but Verify --- R Reagan
"Rejoice always, pray without ceasing, in everything give thanks; for this is the will of God in Christ Jesus for you."1 Thessalonians 5:14–18 

Kevind53

Super Moderator





Posts

: 27251

---

Join date

: 2011-08-09


Age

: 23


Location

: Umm right here!



---
Permissions in this forum:
You
cannot
reply to topics in this forum