TNT:

CJpun:  Hmmmm......it may be a good sign that the call is canceled today. Everytime something like this happens, I feel like they are getting co-ordinated to release.

Depaul13: IRAQ Has a Credit Rating Publisized!!! B Credit Rating!!!!

DePaul13:   Bonus Question: How Can A Nation Secure A Credit Rating Internationally Without A Recognized Currency??   Answer: IT CANT!!!! It has to have a Recognized Currency Value Globally!!!

MW:  DePaul.. That's what I thought as well!!!

Bozo:  Does the Credit rating mean they are international? If so then where is the RV?
....

***********
Bnkr:
  As Iraq now has an official rating, has anyone been able to find the bond pricing based on the new rating?  I have not yet seen a timeline on the $5 billion international bond issue.
**********
Rrrr:
  As we stand on the precipice of more financial independence than we ever deemed possible; Please absorb this: No matter how much or how little money you have, how youthful or old you are, how talented or untalented you are, how successful or unsuccessful you are, you still only have THIS moment. No Billionaire has any more or less of THIS moment. You can love it or Hate it, but you still just have THIS moment. Use it!… cherish it!… embrace it!… Live it Dinarians!
Admin





Posts

: 38255

---

Join date

: 2011-08-09



A bird could shit on their windshield while they are driving and that would signal the RV to these morons. 

And of course our good buddy RRRRRrrrRRrrRrR has to chime in with some absolute nonsense about absolutely nothing at all.
VIP Member





Posts

: 1323

---

Join date

: 2013-09-20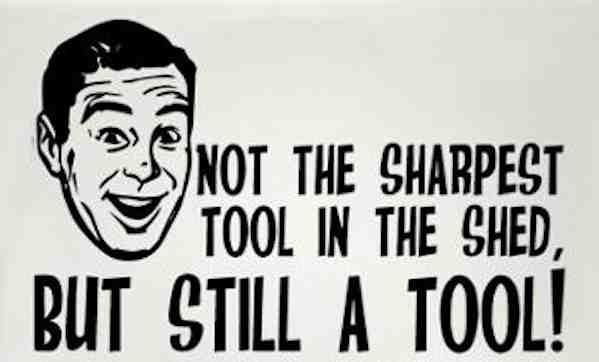 *****************
Trust but Verify --- R Reagan
"Rejoice always, pray without ceasing, in everything give thanks; for this is the will of God in Christ Jesus for you."1 Thessalonians 5:14–18 
Super Moderator





Posts

: 27231

---

Join date

: 2011-08-09


Age

: 23


Location

: Umm right here!



Oh WAIT!!!!  TNT not having a call tonight?  Means RV to be released soon?  WELL, hal - la - lou - yah, praise be.  Let's all rush right on down to the bank - they failed to warn us away, right? - and get in line.

Opppps.  Can't do that right now as we have had WAY to many do that in the past and we keep hearing that there was BIG trouble, right? 

I have one word to describe all of this nonsense - BALDERDASH.

Whether a questionable blog cancels their nightly call or not HAS NOTHING TO DO WITH AN RV - Iraq's or any other.  How dumb do they think people are?  This has been going on for years and the rodeo has been trotting out that bull often.  Trouble with bulls is most can not be ridden and when they are there is only one way off - usually one hits the ground.  Oh, and the clowns are present in that case also.  Clowns?  Hey Barnum which ring tonight?  TNT isn't here so can the clowns have the center ring?  PERFECT!!
Super Moderator





Posts

: 4074

---

Join date

: 2011-07-06


Age

: 76


Location

: Arctic



---
Permissions in this forum:
You
cannot
reply to topics in this forum