This kind of stuff just makes Tony & Winston's job that much harder.  Imagine....TNT members doing just a little bit of critical thinking.

I understand that ALL of the Iraqi people have to receive the RI/RV value before it can totally go international.  Can the do this with ISIS still in control of Mosul?  Maybe the would exclude Mosul until a later date?  If there are still a number of Iraqi citizens (non ISIS folks) that are still in Mosul, it seem they would need to wait until the regain control of this regions so that all of the Iraqi people of received this RI/RV before it goes ou to the rest of the world.
 
Thank you TNT Team!
*********************
DC has stated this is not imperative to the public release of the RV
***************
Its the second largest city in Iraq.......what do you think?
***************
That is why I am asking this question. I thought that it was said that Mosul was not imperative to the RI/RV, but with the thought that EVERYONE in Iraq would have to be paid before it could go totally international, it seems like that couldn't happen until Mosul was taken back. I think I must be missing something in my understanding because in one ear I hear that everyone in Iraq must be paid (which technically should include Mosul). In the other ear I hear that the status of Mosul does not affect the RV.

How could everyone in the country get paid (for totally international) if it didn't include Mosul. Unless Mosul is ALL ISIS and is not included in the "ALL."

Not trying to be negative or stupid, I just haven't been able to come to terms with this in my mind. I'm sure there is something obvious I am missing.
**********************
You're not stupid. You're using your noggin!
****************
Dear KJ,
Think of it this way, China has two rates for it's currency. One rate for in country [a higher rate] and a different currency rate out of country [a lower rate...think of exports].
Take care, stay well and God bless.

__________________
Dr. M. J. Randy
*********************
DC has stated more than a month ago that Iraq was working on segmenting the banking such that they could prevent the new exchange rates from reaching some cities to prevent ISIS from benefiting.

Additionally, it was stated that the Iraqi general public needs to receive this RI/RV before we, the general public (in the US/world) can receive it, not the entire Iraqi population.

Also, the more people in Iraq that receive financial power in their currency, the more the ISIS military morale is undermined as their Iraqi relatives can now live much better and they are stuck with their ISIS salary of $100USD/month and a goat. So, it has become part of the Iraqi military plan to lure the ISIS soldiers with Iraqi family away from ISIS with the RI/RV.

With all that said, if we don't see this RI/RV this weekend, I believe I will be shifting gears to believing that Iraq desires ISIS to be 100% gone from their country before the economic reforms can be released.
*****************
Thank you Dr. M J Randy.  So the way they are handling Mosul issue is that the country can RI/RV and go international, but Mosul will have a lower rate than the rest of the country, but still a higher rate than it was so that they can accomplish the goal of ALL Iraqi's receiving a new valued currency before the rest of the world?  I was concerned that ISIS would receive a financial influx with the RI/RV, but if Mosul is at a lower rate, then I guess it wouldn't be as much as it could be.
**********************

TNT never said the entire population of Iraq had to be exchanged before the RI happens internationally. TNT made it clear that within hours or perhaps minutes that the RI is open for Iraq citizens to exchange we will exchange. TNT has made it clear what the plan is for Mosul!! No surprise there. Also TNT has made it clear where we are in the process. It's in the hands of the IMF & BIS now. Lets not over think this or come up with other unfounded speculations as to what is going on, when we've been told what's going on. When there has been a problem like the US politics holding it up, or Iraq politics causing issues etc... TNT TOLD US!!!!!!!!!!!!!!!!!!!! the GOI put the Mosul issue to bed a long time ago, they will simply not revalue the currency in Mosul, until it is once again officially the second largest city IN IRAQ. Right now technically its an ISIL state. 
Welcome RI/RV
FUZE
*****************
Thank you for your input.  I am not trying to speculate, I am just trying to understand.  I have heard and believe what TNT has told us (although I may not remember every detail on spot), but I've been having trouble reconciling this in my brain.  Thanks for reaching out to try and help.

Ssmith

GURU HUNTER





Posts

: 20038

---

Join date

: 2012-04-10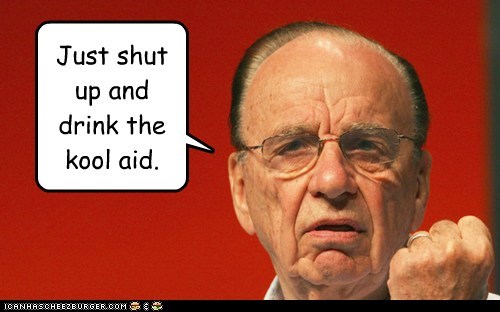 *****************
Trust but Verify --- R Reagan
"Rejoice always, pray without ceasing, in everything give thanks; for this is the will of God in Christ Jesus for you."1 Thessalonians 5:14–18 

Kevind53

Super Moderator





Posts

: 27225

---

Join date

: 2011-08-09


Age

: 20


Location

: Umm right here!



But, I'm just trying to understand.......  And it's so confusing it makes my head hurt!  Help me Tony!

Ssmith

GURU HUNTER





Posts

: 20038

---

Join date

: 2012-04-10



So the Iraqis are trying to stop ISIS by bribing them with the RV??


 Well considering the amount that they stole...and how easy it is to launder money in that part of the world...pretty sure that is a pretty dumb idea. Sad fact is...if an RV at the crazy rates Tony is talking about does take place...ISIS will instantly become richer that a lot of countries...and in turn will have every arms dealer, bad guy, and crooked dictators lining up to sell them stuff and be there buddies.

BritishBulldog

VIP Member





Posts

: 1323

---

Join date

: 2013-09-20



Muslims have been fighting other muslims for how many thousands of years?  They won't stop fighting for something like money.  They aren't like the average Dinaridgit that you can dangle a shiny object in front of and distract them from whatever they are focusing on at the moment.

Ssmith

GURU HUNTER





Posts

: 20038

---

Join date

: 2012-04-10



---
Permissions in this forum:
You
cannot
reply to topics in this forum