*****************
Out Of Mind
www.oom2.com

Admin





Posts

: 5725

---

Join date

: 2011-08-16


Location

: Woodstock Nation



I love it, Purps....btw sent you a pm on oom re my pic, but it didn't get sent. Very sorry, didn't even look at all the little pics. Next time I'll just post naked pics if I'm going to go over the line.....

*****************
EVEN CRAZIES LOVE INDEPENDENCE DAY

And while we are in the Sooo True thread -

*****************
EVEN CRAZIES LOVE INDEPENDENCE DAY

You're hearing a lot about how "Congress" refuses to work together. Let's be clear, the Senate Democrats voted this morning to refuse to negotiate. The Senate Democrats refuse to even meet, while they issue press releases calling Republicans "terrorists."
House Republicans are literally waiting at an empty table to talk solutions with the Democratic-led Senate. America deserves a better
Senate
Representation of the People.

*****************
EVEN CRAZIES LOVE INDEPENDENCE DAY

HOW'S THAT BARRYCARE WORKING FOR USA SO FAR?
Kansas Republican Rep. Tim Huelskamp says he faced a lot of problems when he tried to sign up for an Obamacare exchange early Tuesday morning.
According to Huelskamp's office, the Kansas Republican attempted to sign up at midnight on Tuesday, the day the exchanges open.
"We have been warned time and time again that ObamaCare is not ready for prime time. Well, it turns out that is right," Huelskamp said in a statement.
"When I tried to sign up for the exchanges, I was met with error messages, unfinished security forms, and misspelled notices at every click," he continued.
"Seeing how poorly this has been implemented, I am surprised that Harry Reid and Senate Democrats are willing to shut down the government over a law that simply is unworkable, unaffordable, and increasingly unpopular."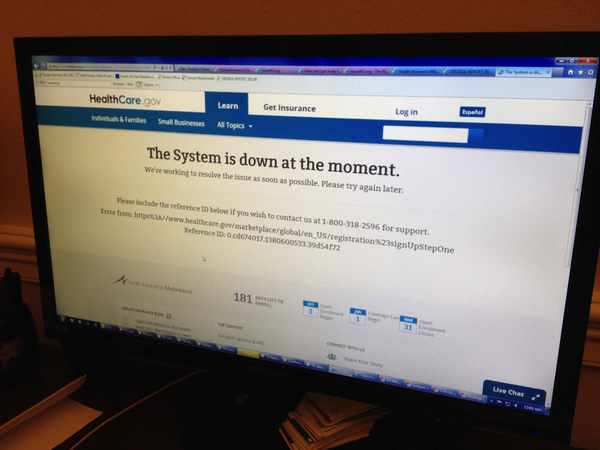 *****************
EVEN CRAZIES LOVE INDEPENDENCE DAY


*****************
EVEN CRAZIES LOVE INDEPENDENCE DAY

---
Permissions in this forum:
You
cannot
reply to topics in this forum