We Won a Stunning Victory Today!

"Schumer's spokesman Brian Fallon took note of Gun Owners of America's role in the debate, tweeting a link to the [New York] Times profile and saying the group 'is making deal on even background checks extremely hard.'" - TPM Media, "
Democrats Blame Gun Owners of America for Gun Control Setback,
" April 8, 2013
You guys did it. We all did it - together!
For four months, the laughing hyenas on MSNBC and in the White House have been cackling hysterically about the "bitter clingers" who actually own guns and value the Second Amendment.
Well, who's laughing now?
The TPM quote above indicated - more than a week ago - that things weren't going well for anti-gun Democrats. The
New York Times
also lamented on April 3 that:
The group [GOA] has already been successful in both freezing senators, particularly Republicans, who have appeared to be on the fence about supporting bills to expand background checks.
Have you ever wondered if your activism makes any difference at all? Well, today, you saw a dramatic answer to that question, as we won an incredible victory.
You guys scorched the Senate offices with phone calls. Many of you reported to us that their phones were ringing endlessly (as they were busy handling other calls) ... that in many cases your Senator's mailboxes were full ... and in some cases, that they even hung up on you.
Today was a textbook example of how grassroots activism makes a difference!
But even still, you can be sure that the gun grabbers will be back soon, trying hard to resurrect this issue.
And that's why your GOA will remain ever vigilant and will alert you to any proposed infringements of your liberty.
Here are the highlights of what happened today:
(1) The most important vote was the Toomey-Manchin-Schumer national gun registry proposal. With 60 votes needed for passage, the Toomey-Manchin-Schumer amendment was shot down by a
vote of 54-46
.
GOA and NRA strongly opposed the Toomey-Manchin-Schumer amendment. But we were surprised to see that another gun group - not only said they supported the Toomey language, but - said they helped write the Toomey-Manchin-Schumer text. Thankfully, their support for this gun control language was not enough to get it passed.
(2) The Cornyn-Vitter-Thune amendment - pushed hard by Gun Owners of America - received a
57-43 vote
(so we fell three votes short since 60 were needed). This provision would have allowed concealed carry holders and persons in constitutional carry states to carry nationwide. The overwhelming vote on this amendment sets the stage for bringing it up again and again on must-pass legislation.
(3) As predicted, the Feinstein gun ban lost by a
vote of 40-60
- falling far short of a majority - and the magazine ban lost by a
vote of 46-54
.
Today is a day to celebrate! We thank God for all of you and for all the Help that we have received in this long struggle to stop infringements of our liberties.
Here's what is still left for tomorrow.
Harry Reid's bill (S. 649) is still on the floor of the Senate, and there are two scheduled votes that will take place tomorrow. Eventually, the Senate will vote on whether to end debate on the bill (known as cloture), but that vote won't necessarily take place tomorrow. The Senate will need 60 votes to end debate, but if they can't reach that threshold, the bill effectively dies.
So GOA is telling Senators to vote AGAINST cloture on the bill, whenever that vote comes.
ACTION:
We think that we can defeat cloture on final passage of the bill. But, to be safe, GOA is encouraging activists to contact their Senators and urge them oppose cloture! You can reach them at 202-224-3121.
From what I understand Harry boy voted no on Feinstein's bill (not sure about the other.) Apparently there is some sort of loophole that will allow him as majority leader to bring a defeated bill back to the floor at any time as long as he voted against it. Moral: Don't let your guard down ....
*****************
Trust but Verify --- R Reagan
"Rejoice always, pray without ceasing, in everything give thanks; for this is the will of God in Christ Jesus for you."1 Thessalonians 5:14–18 
Well all I can say is this: CONGRESS PAY ATTENTION, WE THE PEOPLE HAVE THE CONSTITUTIONAL RIGHT TO KEEP AND BEAR ARMS. IF YOU MESS WITH THAT RIGHT WE THE PEOPLE SHOULD THEN DETERMINE THAT THE REAL PROBLEM IS THE CONGRESS AND VOTE ACCORDINGLY.
History has shown us that when the guns ate taken from the people ALL IS LOST. The people become subservient to the government and worse.
I would think that the Congress of the United States of America has better things to spend their time with other than seeking total control over the people.
How about trying to get you uncontrolled spending under control. How about doing something productive against terrorism i.e.: cut off ALL foreigh financial aid. Why are you sending money to countries that hate us? Why are you sending money to Pakistan? When the news showed the masses of people standing out in the streets of Pakistan cheering the twin towers distruction - why did you not get a clue from that and cease funding such nonsense?
You have a budget problem - I just solved part of it - NO MORE AIS to foreigners. We have enough people right here that could use that money better i.e.: cancer research, heart clinics, paying back the "borrowed/pilfered" unds to Social Security, paying off the debt you created with all of your uncontrolled spending sprees, quit paying people to migrate illegally to our country/secure oour southern border and send back the illegals, .... etc.
Time to get back to basics folks -- Forget the rest of the world - take care of us first. I seem to recall that most other countries do not particularly like Americans - only our aid money.
The old adage "When Guns Are Outlawed - Only Outlaws Will Have Guns" makes one wonder when one sees that ranking members of Congress that are so adamant about gun control have recently been found to posses and in a few cases use guns to protect themselves - interesting,
Super Moderator





Posts

: 4074

---

Join date

: 2011-07-06


Age

: 76


Location

: Arctic



Ben Franklin
*****************
Trust but Verify --- R Reagan
"Rejoice always, pray without ceasing, in everything give thanks; for this is the will of God in Christ Jesus for you."1 Thessalonians 5:14–18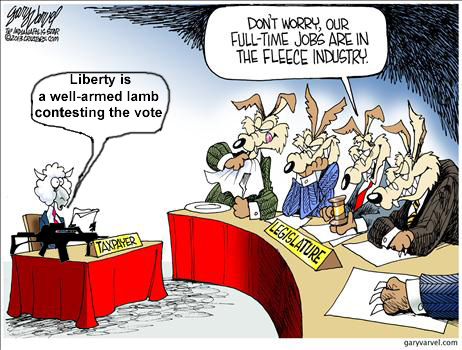 *****************
Trust but Verify --- R Reagan
"Rejoice always, pray without ceasing, in everything give thanks; for this is the will of God in Christ Jesus for you."1 Thessalonians 5:14–18 
---
Permissions in this forum:
You
cannot
reply to topics in this forum