Okie
@OkieOOM
April 1, 2023
#WEARETHEPEOPLE
Happy Happy April Fool's Day! Still waiting for the RV? I'll let you in on a little secret. There isn't going to be one! Why? It's nothing more than a scam perpetuated by people that want to profit off of your lack of critical thinking, gullibility & greed. >>>
.
#WEARETHEPEOPLE
These tweets I've been putting out were indeed snippets from the "real" Okie Oilman & a little bit of his sidekick Bulldog75, circa 2011/12. My sincere apologies for being a tiny bit misleading, but I couldn't think of any other way to get your attention. >>>
#WEARETHEPEOPLEHere
we are in 2023 and I've gained a following of almost 15K. WOW!!! Isn't that amazing? I realize that not all followers aren't believers in the RV, but for the ones that are.... Wake Up! Take off your dinar goggles and do some research.... real research. >>>
.
#WEARETHEPEOPLE
Why in the world would anyone with any semi-functioning brain cells think they could get super secret investing intel from some unknown person on the internet? With a profile pic of an upside down plane? LMAO! Do yourself a favor & Google "Iraqi Dinar Scam". >>
.
#WEARETHEPEOPLE
Did you know that TNT Tony Renfrow has done two stints in prison for fraud? Feds have barred Ray Renfrow from preparing taxes? Did you know that MarkZ (Zerfoss) was busted in 2018 with over 350K in drugs? But they have super high level government connections? >>
.
#WEARETHEPEOPLE
Did you know that the owners of the now defunct Sterling Currency group have been convicted of mail/wire fraud and numerous other crimes? The owners of the BH Group were convicted for the same and other crimes. >>>
.
#WEARETHEPEOPLE
Ever wonder why you have to pay membership fees to get into some of these "VIP groups"? Why do gurus sell vitamins, health products, trusts, etc.? They don't give a damn about you. They are just making money while feeding you lies about an impossibility. >>>
.
#WEARETHEPEOPLE
Here is some advice: If you need money, take your loss & sell. If you don't need money, take your loss & sell. If you choose to be homeless & wait for the imaginary RV, you can always use your IQD to wallpaper the inside of your tent.>>
.
#WEARETHEPEOPLE
If you choose to believe in a fantasy, it's up to you. But that is no excuse to not educate yourself in facts. If you can't understand how currencies are valued, you probably shouldn't be investing in them. Don't say you haven't been warned!>>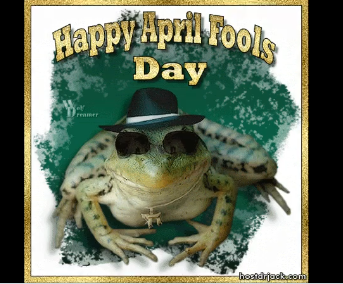 Ssmith

GURU HUNTER





Posts

: 20488

---

Join date

: 2012-04-10



Might be the best thing I ever read!!! April Fools indeed!!!
*****************
Out Of Mind
www.oom2.com


Purpleskyz

Admin





Posts

: 5753

---

Join date

: 2011-08-16


Location

: Woodstock Nation



---
Permissions in this forum:
You
cannot
reply to topics in this forum