This was on Tony TNT's call every ah err um uh is 100% real nothing added. When someone uses "UM" that many times! It represents a lying person with complete fabrication BS trying just to answer something he has absolutely no clue about! LOL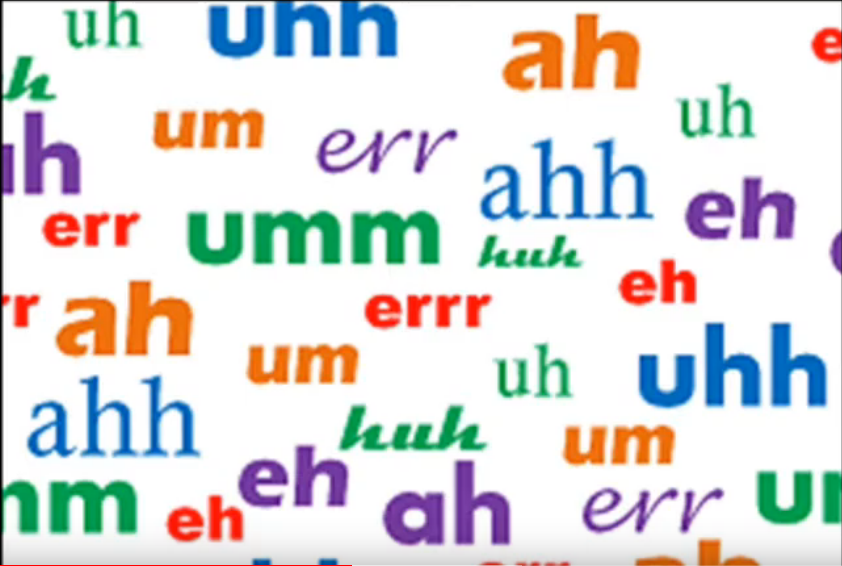 ~~~~~~~~~~
Good morning. This is February 2nd. And, uh, it's afternoon here. I got an email from someone, um, who was asking me a question and it basically pertains to groups, uh, that are requesting if you want to be in their group. So let's look at it this way. There's a group with over 6,000 followers on telegram are guiding people to have specific docs. Otherwise you won't get a proper amount of things are not laid out in a specific format as well. They're saying we will set up a trust account for you with our group of Canadian lawyers for $165 wanting and info and serial numbers. Then the trust is transferred and notarized by someone in Canada. The reason given to set up the trust was I would be unable to receive immediate access dollars until the trust here was established and it costs thousands of dollars. The docs are received, basic information, dong Talia sheet, uh, Zim, et cetera, get to know your client info, RV procedure, et cetera.
And we're advising her not to do it because simply you don't need to even have a trust set up because you can use the, the, the trust that is there at the bank for 90 days. And then you can get your own attorneys to change the trust to, uh, where it needs to be to fulfill within common law people. There are going to be people out there who wants to do nothing, but get your serial numbers and promise you lots of stuff and not promise you money for quite a while, while they're trying to do something for you, it doesn't make any difference. If there's 6,000 people or a million people, and, uh, at no time are you to give up your currency, your zip limbs or anything. The only thing that there are, we've put out a list of what's necessary for you to do your exchange.
Um, IDC has done the same thing. All, uh, the gurus out there that are on the different sites, uh, have modified our own list of what is to be done, um, what you need to do and how you need to do it, uh, to present so that you'll be prepared to do this at the time of your redemption and your exchange. So there are plenty of information out there that's available, uh, for everybody, you know, you don't need to give up your currency. You don't need to give up your Zim serial numbers or anything. Once you do that, you are basically giving them control of your currency and your Ziems. And that's slightly against the law. You know, so you have, Charlie ward is doing the same thing. You have, uh, other people, uh, that are doing the same thing as well, uh, that are gathering people's information.
And, uh, hypothecating that information. So when the time comes, uh, if you've done that you have to, the first thing you have to do is send them a power of attorney to cancel your information, but under no circumstances, send them serial numbers or copies of the bills or zones, because that's, you're just going to lose control. And then you got no one to blame, but yourself, you're better off playing it safe and not doing anything. You know, just tell him, no, you're not going to do that. Uh, and you don't need the power of attorney. You really don't, you know, the bank has a skeleton trust that you can use temporarily. And if you don't have an attorney to draw you up a trust, uh, you can use the banks skeleton trust, uh, to get that until you get over to the wealth management side or the private side of the bank, uh, depending on how much money you have from the, the, the exchange of the currencies and how much Zim you have redeemed.
And no one has the rates on the Zim at the moment. No one. So, uh, no one knows what the rates are. So if they're saying they're going to give you two to one, they're not doing that to you in writing, you know, because then all of a sudden you have a recourse on them if they don't follow through. So we've got a few more days to go. Um, you know, like I said, uh, yesterday, the, the, uh, the Iraqis have said the 7th of February, they're going to be announcing their president and opening the, uh, white papers so they can look at the budget and they can, um, look at the rate at the rate's going to be there. Um, there's all kinds of stories as to, anywhere from $1 to three and 22 cents or whatever, we really won't know that either until they announce it.
Uh, and right now they're really not announcing anything other than nothing's going to stop them from going through. Also, you know, we're at a really peculiar situation in time. It's going to go on, it's going to, uh, be there. Uh, for all of us. We just have to be patient a little longer. Uh, I get, every time they try to, uh, insert the codes, um, and lock in the currency, I get an email rather it was successful or not. That's all it says. It tells me that, uh, there was an attempt to lock in the rates. There was an a, and there was an attempt to enter the codes. And then a couple of hours later, uh, get a email stating that it was unsuccessful. So, uh, they are trying, you just gotta be patient. It seems to be that the small amounts are, the small test amounts are getting through fine.
It's the large amounts that are having a hard time. Uh, so they're working on it and they're getting it resolved. Um, and as soon as that is resolved, then the German bonds, the people that are supposed to be getting their one to 9% will get, get a code that they have to enter in order for them to have their go in so they can have access to it so far, that has not happened. Uh, but once the German wants the German bonds are there, then the yellow dragon bonds follow, and then those people in tier four B will move forward and be able to exchange and redeem. Now, the other thing about cafe bank and all this, there, all that was sold without the knowledge of the treasury department. So, and that way they could, you HSBC doesn't fall underneath the, on their local banks do not fall underneath the treasury. And so anyway, that's, that's a good thing. Uh, the HSBC will still be at the redemption centers, um, where you'll be able to go into their JD account or Jade plus account, um, and a few other things. So all the bankers will still be there. Everything is still pretty much on hold right now because we're just waiting for the chests to get done. And,
Uh, that's kind of where we're sitting at at the moment. So it's good news, you know, and, um, but I just wanted to clarify something with you, do not give up your currencies, do not give up your Zinn's unless you really want to lose them. All right. We get any more updates. We will be letting you know. Okay. Thank you. Bye.
*****************
>>>TNTBS's YouTube Channel<<<


RamblerNash

GURU HUNTER





Posts

: 24250

---

Join date

: 2015-02-19



---
Permissions in this forum:
You
cannot
reply to topics in this forum